Are you looking for your dream property and at a loss for what questions to ask when buying land?
While buying raw land can be an exciting process, it can also be overwhelming and impossible to figure out where to start.
Most land buyers begin by doing their due diligence, but eventually, you'll end up going to properties and meeting with owners, lenders, real estate agents, attorneys, inspectors, and contractors who are essential to the process.
When the time comes, you'll also need to have a lot of questions prepared to ensure you understand all of the different factors involved.
Having a prepared list of questions to ask when buying a piece of land will help you get the answers you need before you even know that you need them.
After all, you have the experts you need right in front of you…you just have to know how to use them.
So, while there's never a guarantee that you'll get all of your questions answered, this list will give you an idea of what you should keep in mind.
We'll list out over 100 questions that you should pose to each of the individuals you'll be working with through this process.
Trust us, knowing the right things to ask could save you thousands of dollars!
Questions to ask when buying land: THE OWNER
The owner of the property is your best bet when it comes to understanding the property and its history.
After all, they've lived and worked on the property, and they've gone through the same process you have.
They're your first line of defense.
You should ask them anything you may want to know about the property's physical features and the surrounding area.
Asking the right questions can help you avoid some of the key mistakes that first-time land buyers tend to make.
Here are some questions you may want to ask – although, keep in mind that you could be working with a representative rather than the owner themselves depending on the situation.
Also, if the seller lives in another state, inherited the land, or is an investor, they may not be able to answer all of these questions.
What is the price of the land?
What is the topography of the land?
Is the land flat or sloped?
Is the property suitable for growing and harvesting timber?
If the property is suitable for growing and harvesting timber, what is that timber like? (Think stand types, age, planted, or natural, etc.)
Is the land exposed to high winds?
Is the land shaded or sunny?
Is the land open?
Is the land covered in trees that will need to be cleared?
Are there any common facilities that will need to be managed? (Think water, roads, etc.)
Is there property access or is it landlocked? Does it have both physical and legal access?
Who are the surrounding neighbors? What are they like?
Are you aware of any current property line disputes with neighboring landowners?
Are the boundaries of the property clearly marked?
Are there any environmental concerns?
Are there any existing defects to the property?
Is there any evidence of nitrates or other potentially hazardous materials?
Does the land have proper drainage?
Are there any wetlands on the property?
Does the property include any water features such as lakes, rivers, springs, or ponds?
Does the property have any internal access routes such as fire roads, trails, or pathways?
Where are the nearest public access lakes or waterways?
What are the closest public lands?
Are there state or national forests or parks nearby? Bureau of Land Management (BLM) land?
How wet does the land get in general (if there are no wetlands)?
Do some areas get wetter than others and need special attention?
Is the land dry?
What type of fire protection is in place?
Do any property improvements not convey with the sale (fencing, outbuildings, gates, etc.)?
What are the annual property taxes?
What utilities are currently available?
Will you need to install a well, or will you be able to get municipal water?
Has the soil been tested for the percolation rate if public sewer is not available?
Is the seller offering owner financing on the property?
How soon can the seller close on the transaction?
Is the property governed under the terms of a Homeowners Association?
How does the HOA, if there is one, impact the development of the land?
What has been their experience with the HOA?
Is there anything you wish you knew before purchasing this property?
Why is the property owner selling this particular property? (While the owner is not required to disclose this, it never hurts to ask and can reveal important information).
Please note that you should always verify the owner's answers with your own due diligence.
Mapright is a great tool for looking into key due diligence items like wetlands and flood zones.
Questions to ask when buying land: THE TITLE COMPANY
Your title company will be able to answer any important questions you may have about costs and closing.
Their goal is to make sure the sale itself runs smoothly.
How much will the title search, insurance, and other closing costs amount to?
Will the purchase of this land or property include a fee simple General Warranty Deed?
If title problems do exist, how much time and money will it take to resolve them?
What types of hidden costs exist? Could anything come up at the last minute?
Questions to ask when buying land: THE REAL ESTATE AGENT OR ATTORNEY
Both of these individuals are there to ensure both parties are able to cooperate.
They can also answer legal questions about the land and contract itself.  
Note: if you are not buying a property with a real estate agent or attorney, you can also try asking the owner, county building/zoning department or the title company these questions.
What is the chain of title?
What is the property

zoned

for?
Has the land passed a "perc," or percolation test within the last 3 years?
Has the property been surveyed recently?
Has the property had proper boundaries marked?
Where is building permitted on the site?
What are the zoning regulations for the land?
Will any construction that you plan to do violate zoning regulations?
Who is responsible for maintaining the roads that lead up to the land?
What was the land formerly used for?
Does the seller have proper title?
Are there any code violations on the property?
Are there any outstanding liens or restrictions on the property? How could those complicate the buying process?
Are there any easements on the property (conservation easement, utility easement, etc)?
Are water, mineral, or timber rights included with the sale, or does the sale only include surface rights?
Are there any ordinances to be aware of?
Are you allowed to place an RV on the lot?
Questions to ask when buying land: THE COUNTY OR CITY
 If you're looking to build on the land, then county/city building code inspectors and planning departments can be very helpful.
An inspector is a great resource to ask about permits, zoning rights, and other restrictions that may inhibit your plans.
Having an inspector or planner answer these questions can help you move more quickly during the building process.
What is the property's zoning district?
Are there any restrictions on house size? In other words, do you need to stick to a certain number of bedrooms or square footage?
Are you allowed to build anywhere on the land?
Do you have to have buildings a certain distance from the road?
Will the zoning regulations in place make it more difficult to build?
What building, electrical, plumbing, or other permits are required to build on the land?
How much does it cost to acquire all of the required permits?
Can you legally subdivide the lot?
What will the property require in terms of electricity?
Will you need to run underground lines or poles in order to get sufficient electricity to all parts of the property?
Will any trees or other obstructions need to be removed in order for utility lines to reach the home?
What are the costs of bringing utilities to the lot (if they are available)?
Where does water flow on the lot and are you likely to have water infiltration issues if you build?
Where on the lot does the septic system need to be placed? How might that impact other plans you have for building?
What is the cost of land clearing?
Questions to ask when buying land: THE CONTRACTOR
Contractors are an important part of your team when you're buying land to build a house.
Your contractor will be able to answer questions regarding the cost and quality of materials that will be used to build.
Getting an accurate estimate is an important step in the process as you begin to develop your property.
How difficult will it be to level the land?
What is the cost of landscaping?
What will land maintenance look like?
How much will it cost to drill a well?
How much will it cost to install a septic tank?
What are the estimated total construction costs?
Is there access for all construction equipment?
Is there soil, clay, or fill that will need to be removed?
What is the approximate cost to remove/replace any soil?
Are there any areas of land subject to flooding?
Is the land subject to erosion?
Is the land stable?
Can you identify any building restrictions?
Questions to ask when buying land: YOUR PARTNER
As you begin a land purchase, you'll want to ensure that you're on the same page as your partner.
Whether this is a life partner or a business partner, land investment can be challenging.
It's important that you're on the same page, so you can move forward with well-informed and researched opinions.
Here are some questions you should discuss before getting started.
What is the minimum lot size you will need to build your dream home?
How are the neighbors?
Are there community attractions?
What are the home values like in the surrounding area?
How is the community's population? Is it growing or shrinking?
How is the area being developed?
How are the nearby school districts?
Is the property close to schools, work, shops, or medical care?
Does it matter to you that the property is close to those parts of a community given how you'll use the land?
Could these developments increase or decrease property values?
Are there other nuisances like unwanted noises, smells, or hazards?
How much time and work are you willing to put in?
What is your overall timeline for the project?
What is your bottom line? What items are nonnegotiable?
Are you willing to work on this land for years, or do you hope to have a finished product in a few months' time?
Does this property have any potential to be profitable for your business?
How can making an investment in this land help to further other goals in your personal and professional life (especially if this is a side project)?
Do we like the location? Is it too rural? Is there enough acreage? Do we want more privacy? Is it too private or remote?
Are the views on the property likely to last?
Will there be development like strip malls, housing developments, or new roads in the near future? Does this matter?
Ask yourself and your partner: "If I/we sell this property in a year, will it appeal to potential buyers?"

Will it be appealing to sellers right now?
Will it be appealing to sellers if we do nothing at all?
Will it be appealing to sellers if we do everything we want to do to it?
Final thoughts
Buying land is a big decision.
Knowing the right questions to ask when buying land can only help you make a more informed choice.
Not every single parcel of vacant land will be the one you should pick, buy, and build on.
Next time you go to look at land, take this list with you.
You can use it as a checklist each time you meet with someone important to ensure you have all the information you need
We're here to help throughout the entire land buying and selling process!
Additional Resources
If you are looking to buy affordable land
, you can check out our 
Listings
 page.
And before you buy land
, make sure you check out
Gokce Land Due Diligence Program
.
Don't forget to check out my latest
Gokce Knowledge Class
:
31 Lessons I Learned Selling My First 500 Properties Online
.
If you are looking to sell land
, visit our page on how to
Sell Your Land
.
Would you like to receive an email with our latest blog/properties every Thursday?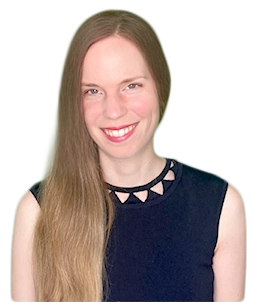 Disclaimer: we are not lawyers, accountants or financial advisors and the information in this article is for informational purposes only. This article is based on our own research and experience and we do our best to keep it accurate and up-to-date, but it may contain errors. Please be sure to consult a legal or financial professional before making any investment decisions.