Digital nomads have brought tiny houses, van living, full-time RV living and full-time travel to the forefront of American life.
Never before has full-time RVing been such a realistic idea for so many people.
If you're part of the massive group that is intrigued by this non-traditional lifestyle, then go for it!
However, don't become a full-time RVer before you learn more about what it takes.
There are a few things you should know before getting started.
1. You'll want to read up on the differences between types of RVs
Did you know there's a difference between the different types of RVs?
RV stands for recreational vehicle, so in itself, it isn't a single vehicle.
Rather, it's a category of vehicle, just like an SUV is.
Let's dive into the main categories of RVs, so you can get a feel for what you'd like.

Motorhomes:
Motorhomes are what you'd think they'd be based on their names.
A motorhome is a self-propelled recreational vehicle (RV), and it offers living accommodations.
There are different classes (Class A, B, C as well as Buses and Motor Coaches).
Class A: Luxurious, easy to use, large, bad gas mileage; what celebrities go on tour in
Class B: Smaller and more agile; also known as sleeper or camper vans
Class C: More fuel-efficient and comfortable to drive than Class A, but also more modest

Trailers:
These all require a tow vehicle to get from Point A to Point B.
They do not have their own motors.
The different types of trailers include:
Pop-up or foldable trailers: compact, but need to be physically folded before they're usable
Travel trailers: wide range of towables ranging in size
Toy haulers: feature a "garage" so you can haul a large "toy" like an ATV or snowmobile
Fifth wheels: largest RVs on the market, heaviest, require a specific type of in-bed truck tow hitch

Campers:
Everything else that doesn't quite fall into the above two.
Designed more for weekend trips than full-time RV living.
2. You should do research before staying at an RV park and a trailer park
Did you know the two are different?
RV parks are places where people who engage in long-term travel are set up and are designed for temporary stays.
A trailer park, on the other hand, is a more permanent residence.
RV parks typically cost around $35 per night, but can easily get more expensive.
You can get RVing memberships from organizations like Passport America and Good Sam, which can help get you discounts and save.
You can also look into seasonal camping sites if you are looking to spend a few months in one place.
If you're on a tight budget (more on that below!) the best thing you can do is do your research before deciding where you'll stay.
3. You should also do your research before buying land 
Here's something that may surprise you: most counties in the US will not allow you to live full-time in an RV on your property!
The actual restrictions vary widely from county to county, and many counties do allow you to store or temporarily stay in an RV while you are building a home, but most specifically prohibit using an RV as your permanent residence.
This is why most full-timers can be found in RV parks!
Having said this, there are a few counties that allow you to live full-time in an RV on your property.

Hudspeth County, Texas (the county lacks any zoning or land use regulations restricting occupancy).

Elko County, Nevada (but only if the RV is hooked up to a septic system).

Panola County, Mississippi (but only if the RV is hooked up to utilities).

Delta County, Colorado (the county lacks any zoning or land use regulations restricting occupancy).

Brown County, Wisconsin (no land use regulations restricting occupancy, although there are zoning ordinances around flood plains, private sewage systems and wetlands).

Eureka County, Nevada (if the RV is larger than 320 sq ft, there are no regulations restricting occupancy).

Custer County, Colorado (no regulations restricting RV use, but you must adhere to typical setback requirements).

Ravalli County, Montana (no land use regulations restricting occupancy, although there are zoning ordinances around subdivisions and citizen-initiated zoning districts).

Almost anywhere in rural Alaska lacks zoning or land use regulations, but you have to weather the winters.
This list is based on our research, but as always, please contact the county yourself to confirm.
Also, keep in mind that incorporated areas of these counties may have more restrictive regulations.
4. There are several things to keep in mind before buying land for your RV
If you do find a parcel of land in a location that allows full-time RV living, here's what you should consider:

Sewer:
Most areas that allow you to live full-time in an RV will not have access to a public sewer.
So, just like living in an off-grid home, you will need to make sure your lot can support a septic system (and pass a percolation test).
Contact the county's health department for rules and regulations regarding septic permits.

Water:
Likewise, most RV-friendly lots will not have access to public water.
Thus, you will want to make sure you can drill a well or obtain water through other means.
There are also alternative options that allow you to get water without a well.

Access:
In a rural county, roads are not always well maintained.
Be sure that your RV can handle the roads in the area at all times.
Don't assume that because the road is passable in the summer, it will remain so after heavy rain or snow!

Security and health:
An RV may not offer the same level of protection as a traditional home.
Plus, you will probably be far away from the nearest healthcare center.
Be sure that you can access emergency services in the event of a crisis.
We've also heard that the VA will not send medication to a property without an address.
Since most rural lots do not have addresses, you will need to call the county to obtain one.
In the end, you will need to treat the process of buying land for your RV with all the care you would if you wanted to build a house on the lot.
Be sure to do your proper due diligence.
Also, consider whether living off the land or homesteading is right for you because this is likely what you will have to do if you are buying land in a very rural location.
5. You can buy RV lots
Does buying land sound like too much of a hassle?
An alternative option is to buy a deeded lot in an RV park.
This "condo" option ensures you are purchasing a property that comes with utility hookups.
You can even claim the lot as your residence for mailing and tax purposes.
The one drawback is that you won't often find these kinds of lots on Zillow, Trulia or other major real estate websites.
You will need to search for special websites that market these properties, like RVParkStore.com.
6. You should do several practice runs
If this is the first time you're reading about full-time RV living, read this next sentence over and over again.
"I will spend at least a few months in an RV before I decide to do it full-time."
While this may seem dramatic, there are some full-time RVers, who never seem to get this memo, and it becomes a big issue.
If you've just come back from an incredible weekend RV trip with a friend, that doesn't mean you're ready to go out in an RV full-time.
You should explore more and do several practice runs.
You may even want to rent an RV before purchasing.
No trial run can ever exactly duplicate what it will feel like to move your home base.
It will be difficult and uncomfortable.
You may second guess your decision, or you may love it.
To give yourself the best chance at success, make sure you test it out (especially with long periods of time) to make sure full-time RV life is something you're interested in.
7. You won't have the little luxuries (dishwashers, Wi-Fi, bathtubs)
This may go without saying, but in case you need a reminder just how good your home is before you leave it, your RV isn't going to have those little luxuries.
Do you love to come home after a long day and take a bath?
Do you hate doing dishes by hand?
Can't live without premium wifi?
Not to be the bearer of bad news, but your RV is unlikely to have all of these luxuries.
You'll have to learn to live without some of those things you never thought were so important to you.
8. You should invest in an unlimited data plan
High-speed internet has become a necessity for most households, and full-time RV living just doesn't quite accommodate it yet.
If you're planning to go for this, you'll want to be ready on the Wi-Fi front.
While RV parks often advertise Wi-Fi, it's unsurprisingly slow, which means you won't want to rely on it.
Invest in a cellphone plan that not only has unlimited data but also amplifies your signal.
This way, you can hotspot off of your device and get connected no matter where you are.
9. You may think you'll miss regular TV
One other luxury that also won't be as widely available is cable – now often referred to as "regular TV."
However, today's streaming services often suffice for full-time RV living.
As long as you have data, you can stream just about anything from Netflix, Hulu, HBO, Disney+, Amazon Prime, you name it.
Or go off the grid entirely and say no to TV!
10. You'll need to store or discard most of your possessions
If storing or discarding possessions doesn't sound appealing to you, then full-time RV living won't either.
The two are mutually exclusive.
You just won't be able to bring everything you own along for the ride.
So, before you even start this process, make sure you're okay with downsizing your life.
For most people, it's freeing.
It allows them to get rid of the excess stuff they didn't really need anyway.
If you find you can't quite get rid of everything, then you can always get a storage unit (although this will be an additional expense).
Baby steps though!
If you think you only want to do it for a year, then saving your most important items or furniture will allow an easier transition back to the life you had.
11. Your gas mileage won't be pretty
This will ultimately depend on the type of RV that you purchase.
What you should know ahead of time is that your gas mileage just won't be pretty.
Most of the time you'll average between 6 to 8 miles per gallon.
In the end, the gas price of full-time RV living is a bit painful, but you didn't purchase your RV to get good gas mileage.
This is where you just have to grin and bear it.
12. You can still get plenty of exercise
You may be hesitant to leave your home base because you have a routine.
You know where you'll work, what you'll eat, how you'll work out each day.
Yet, you can still get many of the same benefits while living in an RV.
Hiking, running, and kayaking are among the top ways that full-time RVers stay in shape.
If you're a dedicated gym-goer, then gym memberships like Planet Fitness are perfect.
At $20/month, you'll have access to over 800 locations across the country.
You won't be tied to a single location in your hometown as long as you home the fob to scan into the location.
They also have nice facilities for showering, which can be great if you're tired of your RV's bathroom or campsites.
13. You'll have to get used to dumping your own waste
This is something that most people don't want to think about.
In fact, you may even be deterred from full-time RV living if you're a bit squeamish.
Here's a rundown of how RVs work to see if you may be able to handle it.
Most RVs will have three tanks: freshwater tank, gray tank, and black tank.

Freshwater:
This is the water that you drink. Depending on how big your rig is, this tank can get up to 60 gallons.

Gray tank:
This water is used for the sink and shower.

Black tank:
This water is used for your waste.
RV parks and campgrounds will have sewer hookups or dump stations where you can empty your tanks.
All you'll have to do is pull a lever that says black or gray and that's it!
It's pretty easy, but the thought of doing it yourself can sometimes turn people off.
14. You don't have to be a master mechanic, but it doesn't hurt to have some basics
Every RV comes with a manual.
Before you set off on your big adventure, make sure you and that manual become well-acquainted.
It's always better to know what may be wrong with the electrical system or where the fuse box is before you ever need to.
Furthermore, you should understand basic plumbing.
Emptying your waste will become a common practice.
You should also be prepared to patch leaks in the roof, windows, and doors with sealants.
You should also note the maintenance tasks that the manual suggests so that you can make sure you're following all of the recommended steps to keep your RV in good shape.
15. You should get some quality insurance
You can never be sure of anything when living on the road.
Accidents happen – along with thefts, illnesses, injuries, you name it!
Study up on the right kind of insurance before you leave home and make sure you get coverage.
Two types are absolutely necessary.

For the replacement value of your RV should it be damaged

For the replacement of personal belongings should they be stolen
In the end, this coverage should mimic homeowner's insurance.
You should also look for health insurance.
This is often offered specifically for full-time RV living.
While it may be expensive, don't skimp!
The last thing you'd want is for your home or health to be damaged and for you to be in a tough spot financially because of it.
16. You should be prepared to budget
Make this part of the fun!
Most people aren't living the full-time RV life on an unlimited budget.
If you're one of those people who are, then more power to you!
However, you'll find that most of the community and anyone you become friends with will be watching their wallets pretty closely.
And honestly, it becomes part of the lifestyle.
You'll find that tracking your spending and working from a budget-friendly mindset becomes second nature on the road.
Here are a few ways you'll be able to save.

Using discount cards and passes

Taking on seasonal or temporary jobs

Boondocking

Volunteering
You can also find a side gig or work remotely to bring in some income.
17. You should have a game plan
You may be feeling adventurous and just want to get started on your road trip.
Wait – seriously wait a minute.
As fun as having no plan makes full-time RV living, stop and think a minute about a general game plan.
For example, many full-time RVers follow the weather if they don't like to be in the cold.
This way, they'll always have the comfort of a warm climate. (Or vice versa if they don't like hot weather!)
Other people plan around events, so they aren't constantly showing up to RV parks feeling bummed out that they missed an exciting time to be in the area.
Conversely, some people like to travel in the low season to save money.
Whatever your style, make sure you have some semblance of a plan, so it goes smoothly!
18. You may want to think twice if you have children
While it's not necessarily a no, full-time RV living with children can be difficult.
RV parks are not always the safest place for children and rarely do they offer child-friendly amenities.
Furthermore, too many bodies (more than two) in an RV can often make for a less-than-ideal environment.
Children also require a lot of clothing, medication, food, equipment, and toys.
This will take up a drastic amount of living space.
Plenty of people hit the road with kids, but make sure you give it some thought before you commit.
Full-time RV living with children is far more complicated!
19. You may reconsider if you have pets as well
The same goes for pets as well!
We all love our furry friends, but they don't make anything about the full-time RV life easier.
Like children, pets require special equipment, food, and toys.
They take up space, which isn't exactly easy to come by.
You'll also want to keep RV parks in mind.
Some parks do not allow animals or require you to pay an additional fee, which can be a pain if you're on a small budget.
Even in the parks that allow animals, there may be size and type restrictions.
Thus, this will add a layer to your research when deciding where you want to go.
Finally, it never hurts to keep in mind that pets are messy.
The odors and messes created by your pet will be all the more noticeable in a small space, and they'll constantly be out in nature.
This means they're more at risk for ticks, fleas, and other issues that will be brought into your living space.
If you're insistent that you need a pet on this journey with you, the most successful pet situations are often small dogs that are washed and groomed regularly.
Other large animals are more difficult to maintain.
20. You should sign up for a mail-forwarding service
You can select paperless statements and emails for a lot of your ongoing business.
However, there is some snail mail you won't be able to get away from.
There will always be some paper mail you need to receive.
In that case, make sure you have a physical address (preferably with people there who can help you field the most important items).
You may choose to forward your mail to a parent, in-law, sibling, child, or close friend.
21. You should choose your domicile carefully
Even after starting your full-time RV lifestyle, you'll still have to "live" somewhere.
You'll have to have a physical event where you can have driver's licenses, voter registration, bank accounts, vehicle inspections, taxes, insurance rates, mail forwarding, the list goes on!
When you have 50 different states to choose from, you'll have 50 different sets of rules and regulations to figure out.
The most important thing to realize is that your home state may not be the most accommodating to your nomadic lifestyle.
It may make sense to make your domicile state somewhere else.
Do your research before you decide.
If you need help figuring out where to start, South Dakota, Texas, and Florida are the most popular domicile states for full-time RV living (hint: they have no income tax!).
22. You shouldn't be afraid to boondock or volunteer to save money
Looking for ways to save?
You and every other full-time RVer!
Boondocking and volunteering are both great ways to do this.
Boondocking is simply camping without any hookups (water, electric, sewer).
Because the Bureau of Land Management allows free dispersed camping on tracts of land around the U.S., you can stay in one place as long as you want so long as you're not using the resources.
Some National Parks may also let you boondock in an RV.
Another option is to become a campground host; although, this normally requires a six-week commitment.
So, if you're anxious or excited to move around, then this may not be the best option.
Being a campground host is often a bit competitive, so if you're having trouble, then you can always apply at smaller parks as well.
23. You can do this despite what your friends and family say
When you first tell family and friends about your plan for full-time RV living, they may treat you like you're crazy.
You may hear things like, "you have to live in the real world."
Yet, despite what you're told, you can do this!
Not everyone understands the appeal of life on the road or doing something a bit uncomfortable.
If you get some probing questions or worried comments, then don't worry about it.
Follow your own path and assure them that you're happy doing this and know that it's right for you.
And hey – you can always invite them to join you for a weekend!
You never know who you may convince to become RVers as well.
24. Your home may be different but it's yours
By leaving home, you're leaving numerous possessions behind.
Ask yourself how you can replace those aspects in some way in your RV.
Can you upgrade your new tiny home?
How will it reflect you?
What will make your adjustment easier?
Remember, this is a different type of home, but it's still yours.
You don't have to feel unsettled or uneasy.
25. You shouldn't get discouraged
Full-time RV living is about having fun!
There will be tough times along the way, and it will get hard.
Know that before you start so that when it happens you don't want to throw in the towel.
Remember that life is all about having new experiences and waking up in an RV every single day means you will always have something new to do.
Whether you're exploring a new coffee spot, meeting a new friend, or seeing part of the U.S. that you've never laid eyes on, this is an exciting time.
Don't take it for granted and live life to the fullest.
Final thoughts
There you go!
The top things you should know before committing to full-time RV living.
There may be a lot to learn along the way, but as long as you're ready to jump in and go for it, what can go wrong? (Just kidding, the answer is a lot but in the best way possible.)
Make sure you go with people you love and enjoy the journey along the way.
Are you ready to get started?
Additional Resources
Don't forget to explore our unbeatable
$1 Down Land Listings + Vacation Giveaway
!
Would you like to receive weekly emails with our latest blog/properties?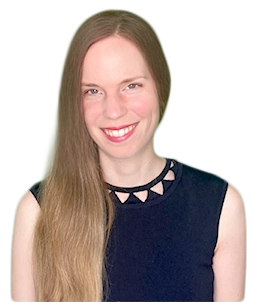 Disclaimer: we are not lawyers, accountants or financial advisors and the information in this article is for informational purposes only. This article i based on our own research and experience and we do our best to keep it accurate and up-to-date, but it may contain errors. Please be sure to consult a legal or financial professional before making any investment decisions.