Perhaps you've seen someone surveying land and thought, "What's that person doing?"
Land surveyors are a unique breed.
They walk properties with a tripod and a strange-looking stick.
Their job (art and science!) is to determine the terrestrial or three-dimensional positions of points and distances and angles between them.
This process is to use these points to establish maps and boundaries for ownership, locations, etc.
In a lot of cases, land surveyors will be hired to determine where the property lines are located.
However, there are other reasons why land may be surveyed.
In this blog, we'll discuss land surveying as a whole and everything you need to know before you get a survey yourself.
1. Land surveying is useful (even if you think you don't need one)
In most cases, people hear "land surveying" and automatically associate it with some type of remodeling.
However, this isn't the only instance in which land surveying can serve you well as a landowner.
Understanding when it's best to have a survey done can help you make an informed decision about whether to hire a land surveyor yourself.

Purchasing a new home:
While new construction doesn't always require a survey, mortgage lenders often do.
This is to ensure that the borders are as they are described and that there are no potential encroachments.

Settling a dispute:
If you're in a dispute with your neighbor about whose property a fixture is on (a building, fence, etc.), then a surveyor can help determine the facts.
The surveyor's determination will also have legal holding in court, so keep in mind that even if you don't like the decision by the surveyor you hired, you're kind of stuck with it.

Adding onto your home:
Before you add an in-law unit or a storage shed, make sure you've surveyed your property.
You can (unfortunately) end up with a lawsuit or fines to pay if you don't follow the property setback requirements or you're not clear on the boundaries of the property.
2. You can hire a land surveyor, but you don't get to dictate the process
The outcome of the land survey will have standing in court.
This means that – even if you hire the land surveyor – the land surveyor doesn't exactly answer to you.
Their job is ultimately dictated by history, science, and math.
They'll use the existing historical data and markers to determine the precise measurements of your property and then record those with the county recorder's office.
The surveyor's description often also gets incorporated into the legal description of the deed or other legal documents.
Long story short, your land survey will become a matter of public record, and you don't get to decide the information in that public record.
Your land surveyor is responsible for the document that he or she produces.
In fact, they could be sued if there's a problem with it because surveying is viewed as a profession that protects the welfare and public safety of residents.
Because surveyors want the survey to be as objective and impartial as possible, don't expect to hire someone who will survey in your favor.
When you enter the survey process, you're taking what comes with it.
3. Land surveying requires a lot of work
While land surveying may appear easy, it requires significant diligence on part of the land surveyor.
These individuals manage the legal and historical implications of their work in addition to spending a lot of time walking your property on foot with markers.
This helps them determine the edges of your land.
Land surveying is a costly service and you'll definitely pay for it, but it'll be worth it in the end.
4. There are different kinds of land surveys
Not all land surveys have the same information.
We'll give you a quick overview of a few of the different types of land surveys and the basic processes the surveyor goes through to complete each type.

Construction or engineering:
This type of survey will study proposed changes in property lines and identify the location of both existing and planned buildings and roads with exactness.
They may also survey road topography and grade to determine the appropriate depth for building foundations.
These kinds of surveys are often used by civil engineers and contractors.

Geodetic:
This type of land survey will use satellite and aerial imaging to measure large portions of the Earth.

Boundary or land:
This type of land survey will determine where property lines are located.
This is often used when individuals are purchasing a property and want to know how far it extends, or when property owners are looking to build on their property.
5. There are different types of boundary or land surveys 
There are seven different types of land surveys that can help you locate property lines, split your parcel, or prepare for a construction project.
Let's take a look at each one.

ALTA survey
ALTA stands for American Land Title Association.
This type of survey is done when buying a home or an investment property.
A title company will typically require an ALTA survey before issuing title insurance.
Some refer to an ALTA survey as a mortgage survey as lenders will also sometimes require them before providing financing.

Boundary survey
A boundary survey is used to determine the location of the property's boundaries and corners.
If there are legal disputes, easements, or other issues with the land, a boundary survey can often solve these challenges.
Other times, buyers just like to keep a boundary survey for their records.

Location survey
This is similar to a boundary survey, but will also include site improvements.
Real property owners often use a location survey when they're seeking zoning permits.
This survey will find the location and size of improvements and measure the distance between them and the property lines.

Subdivision survey
When owners are looking to subdivide their land into multiple lots, they'll need a specific type of survey that outlines the proposed new parcels, which is then filed in the land records at the recorder's office.

Site-planning survey
This type of survey is typically used when applying for building permits.
It will help plan the development of site improvements.
The proposed improvement (utilities, roads, etc.) will be drawn inside of the site-planning survey.

Construction survey
In this type of survey, the surveyor will stake out the location where the structures and improvements will be made.
This indicates to construction workers where building must take place (as well as the planned distances between improvements).

Topographic survey
Topographical surveys are used by engineers and architects that are planning for site improvements because they locate vertical natural and man-made features on the property.
These may include hills, buildings, fences, ponds, rivers, trees, and utilities.
6. The GPS on your phone won't do the job
Some landowners like the DIY approach.
However, if you think you can pull the property lines on your iPhone and plan your addition that way, then you could be setting yourself up for a dispute with your neighbors.
Modern GPS isn't as good as what your surveyor will be using.
Land surveying utilizes a professional-grade GPS system that costs thousands of dollars (accurate to the centimeter!).
Most consumer-level GPS units are accurate to 15 or 20 feet — not the same whatsoever!
If you really want to do a "rough check" before investing in a land survey, then you can plot the boundary lines on an aerial photo like Google Earth, Bing or MapRight.
Note: if you are interested in a Mapright subscription, you can use our referral link.
You can utilize the "use lines" as a guide.
Then plot the lines and use the photo scale to estimate acres.
After that, do what a land surveyor would do (without the fancy equipment) and walk the lines looking for old wire fences and rock-pile corners.
However, when in doubt, hire a land surveyor! 
7. The best way to find a land surveyor is through a referral
If you want the best chance of success with your land surveyor, then reach out for a recommendation.
You don't want to search Google and select the first surveyor that you meet.
Get at least three different quotes and eliminate any lowballing outsiders.
If you're getting quotes within the same range and another is absolutely low, then something is likely wrong with the quote.
Your land surveyor may not be familiar with the area, or may be misleading you.
Either way, they're inclined to make a mistake and you'll want to steer clear.
As a word-of-mouth industry, have someone recommend a land surveyor that they've personally used.
It'll yield a much more successful result!
8. A surveyor is liable for the survey for only a certain time period
Each state has different regulations, but a surveyor is typically liable for a survey for 5-10 years.
9. A property owner benefits from a land survey
As a property owner, land surveying helps protect your investment.
Understanding possible encroachments on your property – where your property lines and corners are – will give you the maximum amount of information possible in case there are any disputes if you decide to build.
10. You can get a copy of a recorded land survey at the building department's office or in the official records at the recorder's office
If you're looking to track down a survey that's already been created, the building department's office or the recorder's office are great places to start.
In some places, you may also want to look at the local tax assessor's office.
If you're truly stumped, then a title company may be able to help you find a survey of your property.
This is because they often require an ATLA survey before they issue title insurance, so they will likely have a copy on file.
11. Land surveyors require licensing
Because land surveying is a technical process, each state creates its own requirements for who can conduct a survey.
This ensures that those doing so are qualified and make as few errors as possible throughout the process.
Check with your local state to learn more about the licensing process.
Here's a general idea of what you should be looking for…

Required education – most surveyors will have a bachelor's degree in surveying, mapping, or geomatics

Exam

Minimum experience
Most states also require continued education to help surveyors maintain their licenses.
Make sure you always hire licensed surveyors!
12. Land surveying requires certain tools
If you've ever seen a land surveyor at work, you've likely noted their interesting-looking equipment.
To survey a parcel of land, you'll need a total station or a theodolite (an instrument with a rotating telescope for measuring horizontal and vertical angles) and a level for sight, laser, and water.
The theodolite is considered the ultimate surveying tool because it is used to measure vertical and horizontal angles between points.
Without it, your land surveyor won't be able to get accurate and reliable results.
13. Land surveying can be expensive
Land surveyors can cost anywhere from $400 to $1000 depending on the number of acres you're having surveyed, travel time to the property and the location of your property (state).
In many states, a land survey can only be done by a licensed Professional Land Surveyor.
The average national price according to homeadvisor.com is $525, while the typical range is anywhere from $375 to $745.
That said, it can be more or less costly depending on a variety of factors.
Visit here to learn more about what the cost could look like for you.
While most land surveyors will cost an average of about $500, keep in mind that ALTA surveys have a higher average cost.
This is because of all the additional work that goes into researching documents and providing details.
You can expect to pay within the range of $2,000 to $3,000 for an ALTA survey.
Also, keep in mind that it will cost extra to have boundary markers placed on your property.
Final thoughts
When having your land surveyed, you'll be provided with a survey report in the form of a map.
This will show the location of your parcel along with the property size and any visible improvements.
Having this information on record will allow you to locate any boundaries, structures, easements, setbacks, and potential encroachments on your property.
It can provide essential pieces of information.
This is an essential step if you're looking to add a new fence, pool, or other addition.
Furthermore, your lender may require you to get a land surveyor.
Just remember, even though they're expensive, land surveys can help you protect your investment.
Additional Resources
If you are looking to buy affordable land
, you can check out our 
Listings
 page.
And before you buy land
, make sure you check out
Gokce Land Due Diligence Program
.
Don't forget to check out my latest
Gokce Knowledge Class
:
31 Lessons I Learned Selling My First 500 Properties Online
.
If you are looking to sell land
, visit our page on how to
Sell Your Land
.
Would you like to receive an email with our latest blog/properties every Thursday?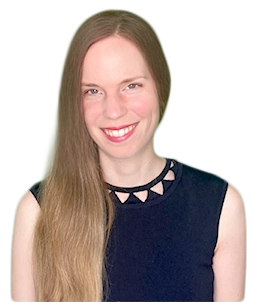 Disclaimer: we are not lawyers, accountants or financial advisors and the information in this article is for informational purposes only. This article is based on our own research and experience and we do our best to keep it accurate and up-to-date, but it may contain errors. Please be sure to consult a legal or financial professional before making any investment decisions.