Have you always dreamed of having a house on the beach and now you have the land to do so? Well, buckle up because chances are that you're building in a flood zone.
And that's not for the faint of heart.
Flood zones put your dream at risk for whatever Mother Nature has in store.
One study estimates that up to 41 million Americans live in flood zones, and flood damage can wreak havoc at any point.
Before you decide to build in a flood zone, read below.
We'll tell you everything you need to know about so you can make the smart decision. 
1. What is a flood zone?
Flood zones are geographic areas that FEMA (Federal Emergency Management Agency) has defined according to levels of flood risk.
2. What are the different types of flood zones?
The Federal Emergency Management Agency (FEMA) conducts flood hazard analyses throughout the country and maps the results for flood insurance purposes.
These maps break each area into flood zones based on risk.
Broadly speaking, there are four main categories of flood zones and each category has multiple flood zones within it.

Special Flood Hazard Areas
1. V Zone: This zone is considered a high-risk for floods.
They are the most hazardous zones.
Think of these as the first-row, beach-front property.
These areas have a 26 percent chance of flooding over the life of a 30-year mortgage.
They require mandatory flood insurance.
2. VE, V1-30 Zones: Coastal areas with a 1 percent or greater chance of flooding and an additional hazard associated with storm waves.
Note: VE Zones are used in new and revised maps in place of V1-30 Zones.
3. A Zone: This zone is considered high risk for floods.
The properties in this zone have a potential for flooding as they are located near water (lakes, rivers, streams, wetlands, etc.).
They require mandatory flood insurance.
4. AE Zone: The base floodplain where base flood elevations are provided.
AE Zones are now used on new format FIRMS instead of A1-A30 zones.
5. A1-30 Zone: These are known as numbered A Zones (i.e. A5 or A12).
This is the base floodplain where the FIRM shows a BFE.
6. AH Zone: These areas have a 1 percent annual chance of shallow flooding (usually in the form of a pond) with an average depth ranging from 1-3 feet.
These areas have a 26 percent chance of flooding over the life of a 30-year mortgage.
7. AO Zone: These are river or stream flood hazard areas with a 1 percent or greater chance of shallow flooding each year.
These areas also have a 26 percent chance of flooding over the life of a 30-year mortgage.
8. AR Zone: Areas with temporarily increased flood risk due to the building or restoration of a flood control system such as a levee or dam.
Mandatory flood insurance purchase will apply.
9. A99 Zone: Areas with a 1 percent annual chance of flooding that will be protected by a federal flood control system where construction has reached specified legal requirements.
No depths or base flood elevations are shown within these zones.

Moderate Flood Hazard Areas
1. X Zone (shaded): This zone is considered at moderate risk for floods.
X Zones (shaded) is an area within the 500-year floodplain.
2. B Zone: Area with moderate flood hazard – usually the area between the 100-year and 500-year floods.
B Zones are used to designate base floodplains of lesser hazards.
For example, areas protected by levees from 100-year floods or shallow flooding areas with average depths of less than one foot or drainage areas of less than 1-square mile.

Minimal Flood Hazard Areas
1. X Zone (unshaded): This zone is considered at minimal risk for floods.
Zone X is the area determined to be outside of the 500-year floodplain and protected by levee from 100-year floods.
Insurance is not mandatory for these properties.
2. C Zone: These areas have minimal flood hazard.
These may have ponding and local drainage problems that don't warrant a detailed study or designation as a base floodplain.

Undetermined Risk Areas
1. D Zone: In this zone, the risk is unknown.
The areas have not been studied for flood risk, so it can be a gamble.
Flooding is possible, which makes insurance recommended, but it is not mandatory.
Interested in learning if you live in a flood zone?
Visit FEMA's Flood Map Service Center.
All you have to do is search for your address, and they'll provide you a flood map of your area.
3. Why is the floodplain regulated?
If you live in a flood zone, chances are your community has adopted certain ordinances and enforces building codes that detail rules and requirements that you'll need to follow if you want to build in a flood zone.
In this section, we'll talk about the reasons why it's important that these regulations are followed.
Here's a quick summary:

It protects people and property
Properly managing the floodplain reduces vulnerability to flooding risk.
Because we know that low lying land will flood from time to time, we should make decisions that help protect our families, homes, and businesses.

It reduces future flood losses
Proper floodplain regulations are designed to protect citizens from future flood losses.
Think of them as a "good neighbor" policy that prevents flooding conditions from getting worse.

It makes sure that federal flood insurance is available
Before residents and businesses can purchase flood insurance, your community must join the NFIP (National Flood Insurance Program – discussed below).
This allows eligibility for federal assistance and various types of mortgages.

It saves tax dollars
Flooding is disastrous for a community's budget.
However, if the community is smart and regulates, then they ultimately have fewer problems next time water rises.
It's important to remember that federal disaster assistance is not available for all floods.
And even when it is, communities are still responsible for paying at least a portion of the repair and clean-up costs, temporary housing assistance, and evacuation expenses.

It avoids liability and lawsuits
As communities develop and redevelop, it makes sense to take reasonable protective steps in areas that we know are flood hazards.
4. Can I build in a flood zone?
So far, we've given you a lot of information about floodplains, but we've yet to answer the crucial question: Can you build in a flood zone?
The short answer is yes.
You can build in a flood zone, but you'll have to do your due diligence and make sure that you pick the right flood zone.
For instance, Zone X is a minimal risk flood zone, and thus it is ideal for building.
That said, it is still possible to experience flooding in a low-risk zone.
Another factor that you should consider when building in flood zones is the foundation type.
This can have a big impact on your flood insurance.
The more "negative" your foundation is compared to the base flood elevation (BFE), the higher your flood insurance premiums can be.
Often, it is recommended that the house is built to be elevated above the BFE.
However, if you have an existing home that cannot be elevated due to its structural system, there are several other potential options:

If it is just the basement below the BFE, you can fill it in.
Any portion of the basement that is above grade, but below the BFE should then have flood vents installed.
Flood vents protect your home during floods by preventing hydrostatic pressure build-up, which destroys walls and foundations.
Essentially, floodwater will freely flow through an enclosure like a crawlspace or a garage.
There are two types of flood vents available: engineered and non-engineered.
Engineered vents will last longer while keeping your maintenance low, but FEMA does not distinguish between the two, so that's something to keep in mind.

You can abandon the lowest floor (or turn it into a garage) and install flood vents.

You can elevate the lowest floor within a building if the ceilings are tall enough.
For example, if your first floor has a 10′ ceiling, you can raise the floor 2′ and reduce your floor to ceiling height to 8′.
The newly created crawl space will need to have flood vents installed.
5. How do flood zones impact insurance?
When building in a flood zone, you must consider insurance.
All banks and lenders require federal flood insurance if the property they're lending to is in a special hazard flood area.
If you're considering buying or building in a special hazard flood area, then this should be on your list of things to purchase.
The average flood insurance policy costs around $700 per year.
However, that price will vary depending on what you're hoping to cover and whether you have elevated or flood-proofed your home.
You can choose to cover just the building, the contents of the building, or both.
The National Flood Insurance Program is one option for flood insurance and the most common program that most people know about.
It is administered by the federal government and offers coverage up to $250,000 on a building and $100,000 on the contents for residential properties.
NFIP is generally the more expensive option in special flood hazard areas.
Private flood insurance is the other option, and it offers some pricing and coverage advantages.
6. Can I get the insurance fee waived?
In some circumstances, you can get your insurance fee waived.
If you can prove that your property is above the 100-year Base Flood Elevation (BFE), then the bank or lender may waive your required flood insurance (remember, U.S. law demands that they require it to begin with).
In order to go through this process, you'll need a document from FEMA.
If you're interested in this process, you need to make sure you do it BEFORE you build.
You can't build your home and then choose to opt-out of flood insurance.
You must move your property from the flood zone before.
In the next section, we'll discuss how to move your property from the flood zone.
7. How can I remove my property from a flood zone?
If you want to build in a flood zone, then you need to make sure of two things:

It won't suffer flood damage

You have it properly removed from the 100-year Base Flood Elevation, so you don't have to purchase flood insurance on it
Before we get into how to do get your land removed from the 100-year floodplain, we'll explain what exactly this is.
It refers to the elevation associated with a 1% chance of a flood occurring annually.
This may not sound like a high risk, but nature can always surprise you.
You can't say it's guaranteed there won't be any flooding.
If you want to avoid paying for flood insurance ($700/year), then you must prove the ground is above the 100-year BFE.
This makes sense as – if the property is higher than the 100-year BFE – then the new house should have a low risk of suffering flood damage.
Also, if you don't want to pay for the flood insurance, you must get the property removed from the floodplain before you build (repeat BEFORE YOU BUILD).
To do this, most owners hire a land surveyor or civil engineer to work through the removal process with FEMA.
The land surveyor will determine if the existing ground is above or below the BFE.
While Flood Insurance Rate Maps are typically accurate, they can occasionally contain mistakes.
An area that is naturally high may be incorrectly shown in the SFHA.
If the natural ground of your land is above the BFE and no fill was placed to raise it above that level, then you need to obtain a Letter of Map Amendment (LOMA).
If fill has been placed or needs to be placed, then you need to get a Letter of Map Revision to indicate this (LOMR-F).
If you need fill, then you'll need to check with your local floodplain administrator to see if a floodplain fill permit application is required.
Most communities do require you to obtain a fill permit prior to filling any floodplain area.
Sometimes, communities will also require fill to be placed somewhere else on site to offset any fill placed in the floodplain.
Other times, communities may not even allow fill or construction in a floodplain area, so make sure you are checking in with local regulations.
Once you have the local permit that allows you to place the dirt, call your surveyor to take measurements.
These drawings will be submitted to FEMA and used to certify the map revision based on fill.
Your local floodplain administrator should also sign a Community Acknowledge Form for FEMA that states that fill is placed properly, and the property is reasonably safe from flooding.
This process is essential.
If you don't get the Community Acknowledge Form before filling the property, you could get in trouble with your local authorities.
FEMA also charges a processing fee for the LOMR-F (around $525 for a single lot).
They also have between 60 to 90 days to respond and do not offer a rush service for processing.
So, make sure you plan and start these projects ahead of time.
FEMA approvals must be taken into consideration.
Building now and requesting later isn't an option because you need to make sure that your lowest floor elevation is not at or above the BFE.
8. What is the National Flood Insurance Program?
In 1968, Congress created the National Flood Insurance Program (NFIP) to protect lives and property and to reduce the financial burden of providing disaster assistance.
This program is administered by FEMA and over 22,100 communities participate.
As a partnership between the federal government and communities, it involves:

Flood hazard maps
FEMA will produce flood maps in partnership with water management districts, communities, and states.
These maps align with FEMA standards and are used by communities, insurance agents, and others.

Flood insurance
Property owners and renters who live in participating communities are eligible to purchase federal flood insurance for buildings and their contents.

Regulations
Communities are responsible for adopting and enforcing minimum floodplain management regulations so that development (including buildings) are undertaken in a way that reduces exposure to flooding.
When communities participate in the NFIP, they agree to do all of the following:
Adopt and enforce flood maps as well as a flood damage prevention ordinance
Require permits for development in a floodplain
Assure that building sites are reasonably safe from flooding
Establish Base Flood Elevations (BFE) where not determined by FEMA
Require new and substantially improved homes and manufactured homes to be elevated above the BFE
Require non-residential buildings to be elevated above the BFE or dry floodproofed
Determine if damaged buildings are substantially damaged
Conduct field inspections to cite and remedy violations
Require and maintain surveyed elevation information to document compliance
Carefully consider requests for variances
Resolve non-compliance and violations
Advice and work with FEMA and state when updates to flood maps are needed
Maintain records for review and respond to periodic requests for reports to FEMA
9. Should I buy in a flood-prone area?
We've talked a lot about building homes in flood zones, but what about just buying a home in a flood-prone area?
Often, people in hurricane alley are worried about the impacts that the weather could have on their home.
Should you avoid an area like Houston or New Orleans altogether?
There are a few rules of thumb that you can follow when buying in a flood zone.
Here's what you should know.

Identify your property's floodplain
Once you've selected a prospective property, make sure you identify what floodplain that property is in.
This will help you understand the home's flood risk and the cost of flood insurance.
You can use the Flood Map Service Center tool that is linked above to see if the home is located in a floodplain.
Note that sometimes a home can fall right on the line between two different flood plains.
In order to get an accurate insurance quote, you'll need to get an elevation certificate.
This costs a few hundred dollars and adds a few days to your closing timeline.
That said, it's worth the investment so you know what you're undertaking before you purchase.

Check your flood history
After you've identified the floodplain, check to see the flood history through the insurance carrier.
Even if your home isn't in a flood zone, you may see previous flood claims in the past, and this can influence the insurance costs.
If records show a previous flood, verify the reason for that and how the property was impacted.
A flood could have occurred because of pipes bursting rather than a storm, and it's important to understand whether the problem has been resolved or could be repeated before making an offer.

Get a site survey and elevation certificate before closing
All lenders require a land survey before closing, but they don't always require an elevation certificate.
An elevation certificate provides information regarding the base flood elevation and other figures for the property in relation to the ground.
If the property is located on a floodplain, lenders often like this information.
That said, if you are paying cash, then you shouldn't have an issue with either of these things.
If the sellers don't have an acceptable survey or elevation certificate, ask your title company to arrange for one.
These documents will be good tools and help you indicate risk.

Buy flood insurance
Just like building in a flood zone, buying in a flood zone will require you to buy flood insurance if a lender is involved.
You'll want to do this at closing (even if you're not located within a floodplain).
Remember, according to FEMA, more than 20 percent of flood claims come from homes located outside of a high-risk flood zone.
It's expensive to repair homes following floods, and they can happen to anyone!
Your pipes can burst, and without the proper insurance, you'll be paying for repairs out of pocket.
10. What do I do if I'm not in a mapped floodplain?
It's entirely possible that you'll experience a flood even if you are not located in a floodplain.
Most of the information in this blog has been geared toward people who are located in a floodplain, but approximately 20 to 25 percent of all flood damage occurs in low-risk zones ("outside of the mapped flood zone").
Unfortunately, it's often after people are affected by flooding that they discover that their home or business property insurance does not cover flood damage.
So, what do you do?
Generally, it's a good idea to buy flood insurance.
For instance, the damage from just one inch of water can cost a homeowner more than $20,000.
So, if you live in a single-family home valued at less than $250,000 and it gets flooded, then you're likely to incur more damage to your home than it's worth.
Even if the risk seems small, you do not want to be in this situation!
Final thoughts
There you have it!
Everything you need to know before building in a flood zone.
Additional Resources
If you are looking to buy affordable land
, you can check out our 
Listings
 page.
And before you buy land
, make sure you check out
Gokce Land Due Diligence Program
.
If you are looking to sell land
, visit our page on how to
Sell Your Land
.
Would you like to receive an email with our latest blog/properties every Thursday?
I hope you enjoy reading this post. If you are interested in buying or selling land, check out: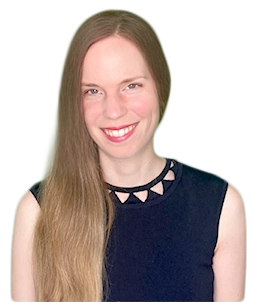 Disclaimer: we are not lawyers, accountants or financial advisors and the information in this article is for informational purposes only. This article is based on our own research and experience and we do our best to keep it accurate and up-to-date, but it may contain errors. Please be sure to consult a legal or financial professional before making any investment decisions.