For those who have never purchased a home, you may not be familiar with a property lien search.
Yet, the last way you want to become acquainted with this concept is by having an unresolved lien on your property.
A property lien can not only be costly for you to resolve, but it can prevent you from selling your property in the future.
The fix?
A property lien search before you purchase.
Here are the top things you must know about property liens.
Let's get started.
1. What is a property lien?
A lien is a financial claim placed by a person or a company that prevents you from selling the property outright until they receive their allotted payments.
There are two types of liens that can be placed against a property:

Voluntary lien:
This type of lien is one that the property owner agrees to.
The most common type of voluntary lien is a mortgage.
There is usually a contract involved, and it does not negatively impact the property, its title, or the owner's ability to convey the title.

Involuntary lien:
This type of lien is usually placed on the property due to unpaid obligations.
These obligations can range from a tax bill to HOA fees to a home improvement invoice.
Regardless of what it is, having an unresolved lien makes it more difficult for you to sell your property easily.
2. What are the three main categories of involuntary liens?
Involuntary liens typically fall into three primary categories:

Mechanical and contractor liens:
Mechanical liens result when homeowners hire contractors to perform home improvement projects.
However, if a homeowner fails to make a payment for their services or materials, then the contractor may place a lien on the property for payment.

Tax liens:
Tax liens are due to unpaid taxes (local property taxes or those filed by the IRS for federal tax payments).

Judgment liens:
This type of lien results from court cases in which it was ruled that you owe money to the other party.
This may include settlements related to child support, unpaid credit card debt, or medical bills.
3. How do I find out if I have any liens on my property?
Many liens are of public record (but not all!), so it can be simple to find out if there's one on your property.
In most states, all you have to do is search the property address or Assessor's Parcel Number with the county recorder, clerk, or assessor's office online.
The search itself will be free, but if you want a copy of the report, then you may have to pay a small fee.
The best part about this is that you can learn quite a bit from property records.
In fact, many people are surprised about just how much they can learn.
Anytime there's been a major change to your property that's impacted ownership, the change will have been recorded with the city or county where you live.
This includes:

Online sales history

Tax history

Assessed value

Deed history
You can also use a service like datatree.com to pull a lien report quickly.
This report will detail a number of aspects about the property, including both voluntary and involuntary liens.
Note: if you are interested in a DataTree subscription, please send us an email and we can send you a referral code.
The other alternative is hiring a title company to do the legwork for you.
This ensures that everything is done correctly, but you will need to pay for this service.
Involving a title company is never a bad idea because it ensures nothing gets missed.
4. What's a title search?
If you choose to hire a title company to do the work for you, they'll conduct a title search on your house or piece of land.
A title search establishes:

Legal ownership (or who currently holds the title to the property)

Outstanding legal claims or recorded liens on the property
Read more about the title search process in Title Report: 13 Things You Must Know in 2020 and Abstract of Title.
5. Can I sell my property with unresolved liens?
The short answer is that, while a property can be conveyed without all the liens being paid, most retail buyers will not purchase the property without a clear title.
And, on top of that, no lender will approve the purchase.
Therefore, before you purchase a property, it's up to you to make sure it's lien-free.
And unfortunately, if you purchased a property that has outstanding liens, you'll need to get those cleared up before you can sell the property.
6. What do I do if I find a property lien?
If there is a property lien on the records, then you'll need to determine what type of lien it is.
If it's a mortgage, this is a voluntary lien, and it will be resolved and released during the closing process.
If it is an involuntary lien, then you will need to find out whether the debt has been repaid.
When the debt is repaid, it's a relatively short process to remove the lien.
However, some complications can result from unpaid liens.
If the property lien is on behalf of another business or person, then they may not realize that they need to release the lien on the property, and it may fall on you to make this happen.
7. How do I remove a satisfied property lien?
As mentioned above, voluntary liens won't hurt your title.
For example, a mortgage is a voluntary lien.
In this instance, the seller's loan is paid off at closing, and the lien will be released during the closing process.
In other cases, with involuntary liens, the process of removing a satisfied lien is slightly different.
For example, if you have a tax or IRS lien, then the government holder of that lien should send you an automatic lien release once the debt has been paid.
If you don't receive one of these releases within 30 to 60 days of payment, then you should content them directly and ask when you should expect to see it.
On the other hand, if you previously had a mechanic's lien or a child support lien, the holder of that lien may not be aware of their obligation to remove the property lien.
In some situations, they may even be under the impression that the lien will be removed automatically.
If possible, make the final payment of the lien contingent upon signing a lien release.
Note: Lien releases must be notarized in order for the country to accept them.
To make this easy, consider meeting smaller lien holders (like a contractor) at a bank to make the final payment.
This way, the bank can notarize the property lien release, and you can submit it to your country recorder's office to have the lien removed from your property.
8. Will property owners always be notified if a lien is filed?
No, a lien can be placed on your property without your knowledge.
Sometimes a court decision or settlement results in a lien being placed on a property, and the owner doesn't always know about it.
This is another reason to check your property (even if you're not going through the process now) and make sure your title is clear!
9. What's the difference between recorded and unrecorded liens?
Recorded liens are those that are found in the public record – mortgages, mechanic's liens, tax liens, etc.
An unrecorded lien is an involuntary debt that is placed against the property that will not be shown in the public record.
The most common type of unrecorded lien is a municipal lien.
Many municipalities simply keep this information in their own records and require a special request to access it.
Examples of such municipal liens include code violations, outstanding utility bills, or special assessments.
It's important to note that title insurance usually won't cover unrecorded liens and a traditional title search may not find them.
If you don't want to be responsible for these, it's worth investing in a municipal lien search!
10. How can title insurance coverage help me?
Title insurance is typically required before a lender will give you a mortgage.
Title insurance is a form of indemnity insurance that protects lenders and homebuyers from financial loss sustained from defects in a title to the property.
So, in this case, your title insurance would be helpful with an undiscovered lien, but it may only protect the lender (not you!).
You would need an owner's title insurance policy in order to obtain the same protection offered to lenders.
Keep this in mind when you're purchasing title insurance.
If you think there could be issues with the title or outstanding liens, it could be worth getting extra protection.
It is also worth doing a property lien search ahead of time to cover all your bases!
11. Why should a property lien search be part of everyone's due diligence?
Property liens unexpectedly cloud titles, and then property owners have to deal with them for years after.
Even if the seller seems like an honest person, remember that it's in their best interest to sell their property.
They're going to do whatever it takes to do that.
Plus, even if an owner is being honest, not everyone knows about all of the liens that have been filed against their property.
Because you don't need to be notified, it is possible not to know.
You can resolve this with a quick property lien search that gives you all the right information.
Make this search part of your due diligence and have peace of mind for the entire time you own that property!
Final thoughts
Don't let a property lien lurk beneath your radar and cloud your title.
Finding out about liens on your property is a simple search process and one you can take advantage of early on.
Additional Resources
If you are looking to buy affordable land
, you can check out our 
Listings
 page.
And before you buy land
, make sure you check out
Gokce Land Due Diligence Program
.
Don't forget to check out my latest
Gokce Knowledge Class
:
31 Lessons I Learned Selling My First 500 Properties Online
.
If you are looking to sell land
, visit our page on how to
Sell Your Land
.
Would you like to receive an email with our latest blog/properties every Thursday?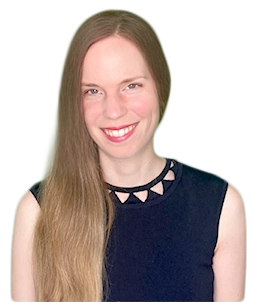 Disclaimer: we are not lawyers, accountants or financial advisors and the information in this article is for informational purposes only. This article is based on our own research and experience and we do our best to keep it accurate and up-to-date, but it may contain errors. Please be sure to consult a legal or financial professional before making any investment decisions.