The concept of landlocked property is often confusing to first-time landowners.
How can there be land that you can't legally access?
It sounds strange, but there are actually many landlocked properties throughout the US.
So what should you do if you find or buy one?
Fortunately, there are a number of methods devised for obtaining the legal right to access a landlocked property.
In this blog, we'll walk you through everything you need to know if you're considering investing in a piece of property that doesn't have its own access.
But be careful – while it may sound like a non-issue – inflexible and unrelenting neighbors can always create issues for you in the process.
Sometimes it's better to walk away from a property altogether than risk getting stuck with it because it won't resell.
Here's what you should know about landlocked property.
1. Definition of landlocked property
Landlocked property is a piece of land that is inaccessible via public thoroughfare.
This means that you, as the landowner, have no other option but to go through another person's property in order to reach your own.
This is not only inconvenient but can cause a variety of legal issues.
Landlocked parcels typically occur after a property is subdivided, or when a plot of land has been divided into lots and sold off individually.
While each smaller parcel should (in theory) have its own public right-of-way, this doesn't always happen.
While landlocked property is not inherently worthless, it's probably not the property you want as a rookie investor.
It's typically worth less than all of the other surrounding properties.
For this reason, it's important to know your options when buying the property.
Otherwise, you may get stuck with the property long-term, and you may not be able to do much with it.
2. Definition of an easement
An easement (also known as an easement agreement) is a concept in real estate that defines a scenario where one party can use the property of another party for a specific purpose.
Often, land access is granted in exchange for a fee, so you may need to provide compensation to any party you're hoping to obtain an easement from.
Easements are most commonly purchased by public utility companies when they want to run pipes beneath private property or put telephone poles on someone's land.
Another common type of easement is an access easement, which occurs when someone must use another person's property in order to gain access to their own.
Easements are high-level agreements between an owner of a property and another party – this could be a person or an organization.
A typical easement will outline a form of compensation by the petitioner to the owner for a specific purpose.
These agreements can sometimes be transferred with the sale of the property, so it's always important to know (as a buyer) if there are existing easements in place or if you would need to create your own.
3. You will want to know your odds of obtaining an easement before buying
Before you consider purchasing a property that requires an easement, it's best to discuss the odds of obtaining one with a local real-estate lawyer whom you trust.
While you may not know your likelihood of success, they probably will.
If their recommendation is to stop pursuing a property or that you may lose in court, then it's best to heed their advice.
Losing an easement case means you've not only spent money on legal costs, but the land will still be landlocked and difficult to sell.
If the odds of getting an easement are not great, it's probably best not to get involved with the landlocked property in question.
Here are the different scenarios that you may be faced with when you're looking to obtain legal access to a landlocked property.

The adjacent landowner is not willing to accommodate you.
Thus, you must file a lawsuit in order to try and obtain the easement.
This is the scenario (as described above) where you'd want your odds for an easement to be almost certain before moving forward.

Another scenario would be getting your real estate lawyer to negotiate with the adjacent landowner to settle without a lawsuit.
You will still have to pay for lawyer's fees, but it will be less expensive than a lawsuit.

The easiest route is to simply ask the adjacent landowner about the easement.
If they are accommodating, then you can take care of filing all of the easement documents with the county on your own.
This is nice, but it isn't always feasible in practice.
And it's still a good idea to have a legal professional help with some of the more difficult aspects of this process.
4. The governing document will state who is responsible for maintaining an easement
So, if you're just using their land, you don't have to maintain it, right?
Well…not necessarily.
Whatever governing documents you have designating your easement agreement will discuss this portion.
However, it is most common for the homeowner to be responsible for maintaining all of their property, including any portions that others may use as a part of an easement.
5. Landlocked property can be an investment opportunity 
Landlocked property is an investment opportunity if you play your cards correctly.
For example, some people buy landlocked property, get an easement, and make a profit off of merchantable timber or some other feature of the property.
This ends up being more than enough to cover the acquisition costs, legal fees, etc.
Additionally, since the land now has an easement agreement, it's a lot more appealing.
However, the process of obtaining legal access to landlocked property requires several steps, and it can be very difficult to get this process right.
If a property doesn't already have an easement agreement, and it isn't certain, then it's not smart to purchase immediately.
Careful due diligence of landlocked property and its future potential includes the potential to resell when the time is right.
Ultimately, whether a property makes sense as an investment also depends on the price.
Below is a hypothetical case study for you to consider.
6. Local counsel is essential to this process
An easement is a legal document, which is why it can be helpful to have legal counsel throughout the process, especially in a new area.
While you may not understand local or state laws that impact the decision-making process or your likelihood of success, a local lawyer can help to provide the insight you lack.
Why may people choose not to have a lawyer?
The most common is probably money.
If you're operating on a budget, it can be easy to try to cut corners anywhere you can.
However, hiring local counsel can help you save elsewhere.
You definitely don't want to invest in a property you can't sell!
You'll be better off knowing exactly what your odds are and how you should proceed forward.
Another common reason people may opt not to hire a lawyer is because their adjacent neighbor is agreeable.
In this case, it may not be an issue.
You just want to make sure everything is done by the book and filed correctly, so there are no issues down the road.
7. Express easements can be the easiest way to gain access to landlocked property
If you're looking for the quickest and easiest way to gain access to property, then you'll want to go the express easement route.
Here's the process:

Obtain an easement in writing. Specifically, identify the property and details of the allowed easement use

Get it signed by the grantor

File it in the county deeds records
Some neighboring landowners may not even require compensation when granting this type of easement.
Others may still expect some sort of fee.
However, express easements may not be possible if the neighboring landowner isn't agreeable or won't sign a document out of court.
In this case, the process will be much longer (see point 3).
8. Some states have laws allowing an "easement by necessity"
You'll need to do research depending on where you're planning to buy landlocked property.
For instance, Texas law recognizes "easement by necessity."
An easement by necessity can be created when it's necessary to cross another landowner's private property in order to access yours.
However, the landlocked owner must PROVE all of the following…

The same individual must have (at one time) owned the landlocked property and the tract across which access is sought (unity of ownership of the alleged dominant and servient estates prior to severance)

Access is a necessity – not a convenience

Necessity existed at the time that these two estates were severed
If the landlocked property owner can prove the above three statements, they may be able to seek an "easement by necessity" declaration with the court.
This can then be filed in the county deed records.
All three statements must be present in order for this agreement to be granted.
9. Another alternative is an implied easement
An implied easement is very similar to an easement by necessity.
It comes into play when a parcel is subdivided in a way that creates a landlocked property, which is then sold.
As with an easement by necessity, the new landlocked property owner must prove the following:

The same individual must have (at one time) owned the landlocked property and the tract across which access is sought

Access is a necessity – not a convenience
The major difference is that, under an implied easement, the accessway in question must also have existed prior to the division of the property.
So, for example, a farmer subdivides his 40-acre farm into two lots, a 35-acre parcel and a 5-acre parcel.
The 5-acre parcel has a barn on it which was accessed solely by a private dirt road that runs across the 35-acre tract.
The farmer had also been using this dirt road for many years prior to subdividing the lot.
In this case, the new owner of the 5-acre parcel may be able to claim an implied easement if he or she can prove the above three statements.
10. Evaluate if a prescriptive easement is an option for you
Prescriptive easements occur when the landlocked property owner obtains an easement through adverse possession by claiming that they have used the easement for a certain length of time.
This use must be open, notorious, continuous, exclusive, and adverse.
If these terms don't mean much to you, here's what you must prove about your use of the accessway:

Open and Notorious: it must have been obvious to the owner of the adjacent property that you were using their land to access your property.

Exclusive and Continuous: the use of the adjacent property must have been continuous and exclusive (i.e. used by you or the previous property owner and not someone else) for a set period of time (usually 10 years, although this varies state by state).

Adverse: the landlocked property owner (or previous owners) must claim and prove that they didn't have permission to use the accessway.
If these elements can be proven, then the landlocked property owner may be able to obtain a legal prescriptive easement to file in deed records.
Please note that there are variations between states in how prescriptive easements work, so you should consult with local legal counsel.
11. Determine if there could be an easement by estoppel
Were you told that an easement exists when you first bought a property?
This sometimes occurs between landlocked property owners and neighbors only to cause issues later on.
For example, if you purchase a property under the assumption that an easement exists because you meet the adjacent neighbor who tells you that you're welcome to use their private land to access your property, then you may be caught off guard when that permission is later revoked.
Does that mean you can't access your property at all now?
In this case, you could create an easement by estoppel by filing a court action, proving the following elements, and getting an order from a judge.
While it may not be preferable, it can certainly work.
Adjacent neighbor must show:

Conduct that amounts to false representation or concealment of material facts OR conduct that conveys the impression that the facts are inconsistent with those that the party subsequently asserts

Intention, expectation or reasonable foreseeability that the other party will act as a result of that conduct

Knowledge of the true facts
Landlocked property owner must show:

Lack of knowledge and of the means of knowledge of the truth as to the facts in question

Reliance upon the conduct of the party estopped

Action based thereon of such character that their position has changed prejudicially
12. Check the local laws to see how you may be able to obtain access to a public road 
In Texas, a statute permits a landlocked property owner to seek a public road from the commissioners' court.
To do this, the owner of the landlocked property must file a sworn application with the commissioners' court and provide notice to each property owner who would be impacted by the easement.
A hearing will be held on the application.
The commissioner's court will determine whether or not the landowner has no access to their land and may even issue an order to create a public road.
This is entirely within the commissioner's discretion and depends on a variety of factors.
So there is no guarantee that you will be successful in your bi.
Look at your local laws and discover whether this is an option for you!
Final thoughts
And there you have it!
Landlocked property isn't worthless, but it often takes some time and effort before it's valuable.
This isn't the type of vacant land to buy on a whim.
Be sure to consult local legal professionals so you know your prospects and be prepared to go to court if the situation requires it.
Additional Resources
Don't forget to explore our unbeatable
$1 Down Land Listings + Vacation Giveaway
!
Would you like to receive weekly emails with our latest blog/properties?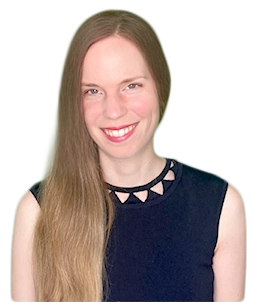 Disclaimer: we are not lawyers, accountants or financial advisors and the information in this article is for informational purposes only. This article is based on our own research and experience and we do our best to keep it accurate and up-to-date, but it may contain errors. Please be sure to consult a legal or financial professional before making any investment decisions.