Have you ever wanted to hunt or fish on public land and been redirected to the Bureau of Land Management for a permit (BLM)?
Although the BLM plays a huge role in overseeing land in our country, not a lot of people know what this agency does.
Here's what you should know about this government branch that does it all — from overseeing recreational land and governing mineral development to controlling livestock grazing and bringing in a great deal of revenue for the U.S. economy.
1. What is the Bureau of Land Management?
The United States Bureau of Land Management (BLM) is an agency in the U.S. Department of the Interior.
It's responsible for administering federal lands.
This is no small job.
One in every 10 acres of land in the country is managed by the Bureau of Land Management.
Additionally, approximately 30 percent of the nation's minerals are managed by this agency as well.
BLM lands are found in every state in the country.
However, the majority of the land is located in 12 western states, including: Alaska, Arizona, California, Colorado, Idaho, Montana, Nevada, New Mexico, Oregon, Utah, Washington, and Wyoming.
The types of land range from forests and mountains to rangelands, arctic tundras, and deserts. 
2. What does the Bureau of Land Management do?
The Bureau of Land Management has a variety of tasks related to — you guessed it — land management, including:

Overseeing outdoor recreation

Controlling livestock grazing

Governing mineral development

Managing energy production
Their control extends to all public federal lands.
Their mission statement is "to sustain the health, diversity, and productivity of the public lands for the use and enjoyment of present and future generations."
3. Who leads the Bureau of Land Management?
The 19th Director of the Bureau of Land Management is Tracy Stone-Manning.
Stone-Manning has had a career devoted to public service and conservation.
Stone-Manning previously served as a senior advisor for a conservation policy and associate vice president of public lands at the National Wildlife Foundation.
You can view the full BLM organization chart here.
4. Where is the Bureau of Land Management located?
The Bureau of Land Management has a national office in Washington, D.C. as well as national centers in both Arizona and Colorado.
5. How many acres of public lands is the Bureau of Land Management responsible for?
The Bureau of Land Management oversees 245 million acres of public lands.
This is more than any other U.S. government agency, and it's about 12 percent of the U.S.'s total landmass.
In addition to managing those 245 million acres, the BLM is also responsible for the 35-million-acre National Landscape Conservation System, which was designated by Congress and the President to conserve special features within the country.
Furthermore, the BLM oversees the 700 million acres of underground minerals, including oil, gas, and coal.
6. What was the predecessor to the Bureau of Land Management?
Before the Bureau of Land Management, the General Land Office oversaw the disposition of ceded and acquired lands.
This office was founded in 1812, and it later became the organization we know as the Bureau of Land Management.
The General Land Office helped homesteaders settle in the American west by organizing western land settlements.
This western land was acquired through the Louisiana Purchase.
Even today, the Bureau of Land Management maintains control of more than 9 million historical land documents and records.
These are all available to the public.
However, back when the BLM was established, their holdings were described as "land nobody wanted."
Homesteaders had already passed them by.
7. When was the Bureau of Land Management created?
The Bureau of Land Management wasn't established until 1946 by President Truman.
He combined two existing agencies: the General Land Office and the Grazing Service.
8. What land does the agency manage today?
Today, the agency's land management consists of the following:

221 wilderness areas

27 national monuments

636 other protected areas as part of National Conservation Lands (formerly known as the National Landscape Conservation System)
9. What programs does the Bureau of Land Management have?
The BLM has numerous programs that are intended to support and enhance American energy development, job growth, conservation, and secure borders.

Grazing: The BLM oversees livestock grazing on nearly 155 million acres under the Taylor Grazing Act of 1934.
The agency grants permits and leases to ranchers who graze their livestock on BLM public lands.

Mining: Domestic production from federal onshore oil and gas wells on BLM lands account for 11 percent of the natural gas supply and five percent of the oil supply in the U.S. Under the General Mining Law of 1872,
BLM has a total of 290,000 mining claims, and they issue permits for oil, gas, coal, strategic minerals, and renewable energy on public lands.

Coal leases: The Bureau of Land Management holds the coal mineral estate to more than 570 million acres.
The owner of the surface may be the state or local government, the federal government, or another private entity.

Recreation: The BLM has land with fishable streams, lakes, reservoirs, floatable rivers, boating access points, watchable wildlife sites, recreation trails, multiple-use trails for motorcyclists, hikers, equestrians, mountain bikers, and so much more.
Tens of millions of people visit BLM lands each year, and they're open to hunting, fishing, and recreational shooting opportunities.

Conservation: The BLM uses the National Landscape Conservation System to preserve and protect the land from development.

Timberlands: The BLM manages 55 acres of forests and woodlands.
Of this, 11 acres are commercial forests and 44 are woodlands.

Firefighting: The BLM employs an excess of 3,000 full-time firefighting personnel to ensure the lands are properly cared for each year.

Mineral rights on Native lands: The Bureau provides technical advice for mineral operations on Native lands (56 million acres).

Leasing and land management of split estates: The BLM manages split estates which are a separation of mineral rights and surface rights on a property.
However, they only oversee the cases where the surface rights are privately owned, and the mineral rights are held by the Federal Government.

Cadastral surveys: A cadastral survey is a type of surveying that specializes in the establishment of real property boundaries.
Part of the Public Land Survey System, the BLM is the record keeper for over 200 years' worth of cadastral survey records and plats.
The Bureau also completes new surveys each year (primarily in Alaska).

Abandoned mines: The BLM maintains an inventory of known abandoned mines on the lands it managed.
Less than a quarter (23 percent) of these mines have been remediated, had reclamation actions planned, or do not require additional action.

Energy corridors: BLM-managed lands contained 5,000 miles of energy corridors for pipelines and transmission lines.

Helium: The National Helium Reserve is located near Amarillo, TX, and it's operated by the Bureau of Land Management.

Revenues and fees: The BLM produces significant revenue through its work, and this revenue is added to the U.S. federal budget.
A bulk of this revenue is from energy development.
A little less than half of these funds are given to states and counties to support infrastructure like roads, schools, and community needs.
10. How can you use BLM lands?
 Here are the top uses for lands managed by the Bureau of Land Management.

Conservation

Recreation (including hiking and biking)

Energy development

Fishing

Protection of natural, cultural, and historical resources
11. Can you hunt on the Bureau of Land Management land?
Yes, you can hunt on public lands managed by the BLM unless specifically prohibited.
Before you plan your trip, check with your local BLM office.
Ask about closures, restrictions, and safety tips in the region you want to visit.
You should only ever hunt on lands where it is legally permitted.
If you do not have permission to hunt on land, then you are trespassing, and you can be prosecuted for this offense.
Unless you've obtained permission from the landowner, crossing private lands to access public lands is not permitted.
Furthermore, hunters on public lands must have the required state licenses.
States are responsible for managing wildlife within their borders with their residents, even if hunting occurs on federal lands.
12. Can you camp on BLM land?
Yes, you can camp in a variety of different ways on BLM land.
Whether you want to bring your own RV or camp under the stars in a sleeping bag, there's a place to do this in the BLM land system.
The first thing you'll need to decide is whether you'll want to go to a developed campground or engage in dispersed camping.
Developed campgrounds are those that the BLM has prepared with facilities such as restrooms, potable water, electrical hookups, picnic areas, tent pads, group shelters, garbage cans, etc.
However, make sure you do your research because not all campgrounds have every single amenity named.
In some cases, a picnic table and fire ring may be all that is available.
For developed campgrounds, be prepared to pay a fee to help maintain the facilities.
These sites are available on a first-come, first-served basis, so you'll need to make a reservation at recreation.gov.
Moreover, you'll need to check with the campsite to see how long camping is permitted.
Dispersed camping on public lands is when you camp away from developed recreation facilities.
Most public lands are open to dispersed camping as long as it doesn't conflict with other authorized uses.
Pay close attention to any areas posted as "closed to camping."
If your camping adversely affects wildlife species or natural resources, it isn't permitted.
Camping on public land isn't allowed to exceed 14 days within a consecutive 28-day period.
Keep in mind that dispersed campsites are often located along most secondary roads, and they may not be marked.
While not all flat spots are sites, a telltale sign of a dispersed camping site is a flat disturbed area that has been used for camping previously.
13. Is the Bureau of Land Management profitable?
Yes! You may not realize it because they're simply managing (and in many cases, protecting) federal lands, but the BLM is a great resource for the economy.
Oil and gas development alone supported nearly half a million jobs in 2018.
In that same year, it contributed $105 billion to the U.S. economy.
14. How do you get a permit from the Bureau of Land Management?
In certain cases, the Bureau requires that businesses, organizations, and individuals get permits for specific land uses.
You can visit here for the Special Recreation Permit Application.
Generally speaking, permits are issued when extra measures are required for natural and cultural resource protection or the health and safety of visitors.
Here is the general application process:

Verify the activity will occur on public lands by contacting a local BLM office in the area of the activity

Get an application, checklist, and local procedures list from the local BLM office

File out the application and follow the items identified on the checklist 180 days prior to operation

Receive either disapproval or request for additional information within 30 days of receipt of the application from the BLM

Provide documentation such as an operating plan, business plan, insurance, maps, and state or local licenses

Contact your local BLM office for more information
Remember, just because you've submitted an application does not mean you'll receive a permit.
It can also take up to 180 days to process an application, and the timeline depends on the complexity of the applicant's plan.
Keep this in mind when you're submitting an application.
Final Thoughts
Overall, the Bureau of Land Management has a few key goals when managing lands.
It looks to lead us toward a future with clean energy, restore and conserve land, ensure that everyone has recreational land to use, and rebuild an agency that can help support land management for years to come.
If you're interacting with the BLM because you're hoping to use public lands for recreation, recognize that undergoing a permitting process now can help to keep these lands in good condition for generations.
Additional Resources
Don't forget to explore our unbeatable
$1 Down Land Listings + Vacation Giveaway
!
Would you like to receive weekly emails with our latest blog/properties?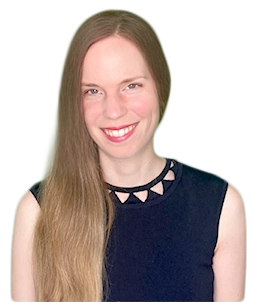 Disclaimer: we are not lawyers, accountants or financial advisors and the information in this article is for informational purposes only. This article is based on our own research and experience and we do our best to keep it accurate and up-to-date, but it may contain errors. Please be sure to consult a legal or financial professional before making any investment decisions.