It's a dream of many to build their own home, but how much does it cost to build a house yourself?
Is constructing a home a way to save money, or just a headache?
Unfortunately, for most, building a home often comes down to resources.
Do you have the financial resources to build a house yourself?
Pre-built homes often cost less and starting from scratch can be intimidating.
In this blog, we're talking about the cost to build a house yourself.
Keep reading to learn more.
Why would I build my own home?
If you like the simplicity of going with a pre-built option, the thought of building a house yourself may seem like a hassle.
Some people live their whole lives without building a house themselves.
Is it really worth doing?
Of course, only you can decide this.
However, there are a number of benefits that come with building your own home.
Here are just some of them.

You get to select the location.
When you're shopping based on what the market has to offer, you only get to select a location to a point.
Sure, you may like a certain zip code or neighborhood, but you may have trouble finding a house you like in there.
You may also love a house that isn't in that neighborhood or zip code.
This type of system promotes settling.
You either settle for the house, or you settle for the location.
When you build your house, you find your optimal location and then you get to create the home of your dreams.

You design the layout.
Layout is often a bigger deal than people realize.
If you've lived in 5 to 10 homes, you may know exactly what you like in a house.
If you've only lived in 1 or 2, you may have a lot to learn.
Do you like open floor plans?
Where do you want all the bedrooms?
Do you want the laundry room in a certain place?
Could the master bedroom be on a different floor than the rest of the bedrooms?
Do you need a "bonus" room?
Having the ability to create a custom floor plan and layout provides a lot of options.
You don't have to wish that the bedrooms were larger or the hallways were wider.
You don't have to wish that the kitchen, dining room, and living room had a really open flow.
You can incorporate all of these features into your custom floor plan and layout.

You incorporate all your must-haves.
When you design your home, you get to choose everything.
Again, this can be really overwhelming for some people while others love it.
They love the idea of picking out every single cabinet, door, piece of hardware, etc.
Have you always wished your home had twice as many outlets, and you didn't have to go hunting for them?
Now you can add them!

You can select unique building systems and typologies
Want a cob home or an earthship?
Looking to use a biogas generator or alternative septic device?
Good luck finding these kinds of systems on the market!
Building your own home will allow you to experiment with unique building systems and typologies.
Just make sure you comply with all zoning and building regulations!
Should I design my own home or go with a developed lot?
A developed lot means that the land has already been developed into single-family residential lots.
Thus, a developer has taken care of the streets, utilities, and other infrastructure improvements.
The developer or production builder will generally construct your home based on a pre-set design.
With this option, you can work with the builder to incorporate some of the elements that you desire, and it'll still be a brand-new house.
That said, it won't be the "custom dream house" that many people think of.
However, there are a lot of benefits to veering toward a developed lot, especially if you're short on cash.
According to HomeAdvisor, you can save up to 15 percent if you go this route.
So, it's worth considering this option if you're not totally sold on the "build your home from scratch" idea.
What impacts the cost of a home?
There's no easy way to come to the total cost to build a house yourself.
The actual cost is going to depend on where you are building, what you are looking to build and the characteristics of your lot.
Still, in this section, we'll do our best to break down the average cost to build a home.
Just keep in mind that the actual cost to you may differ!
Let's get started.

Property
Before you can begin building a house, you need to buy the property where you will build it.
To do this, you can work with a buyer's agent who will help you find and negotiate a deal on land in a location you love.
Or you can find a property yourself by searching online.
Just make sure that you do thorough due diligence if you are buying a property in order to build on it.
You don't want to buy a property and find it is unbuildable!

Reports and Inspections
Before diving into your project, you will likely need to complete a few tests to help inform the design.
In fact, you may want to complete some of these tests before purchasing!
A few of the basic reports and tests you may be looking at include:
1. $400-$700: Survey
2. $800-$2,100: Geotechnical and Soil Reports

Plans
Planning is no small step in this process.
In fact, you'll feel like you're constantly planning and making decisions.
That said, you'll still need to start with a detailed vision of the home you want so you know what to expect in terms of budgeting.
A set of custom plans can range from $2,000-$20,000.
If you're on a budget, you may also consider hiring a drafter.
This can significantly cut costs.
The main difference is education and scope.
A drafter typically works for an architect or as a part of a construction company.
So, while an architect may be the visionary behind your home, the drafter would be the person who would actually transfer that vision into a blueprint.
Often, people have found that working with a drafter has reduced costs significantly.
However, you will want to work with someone who is familiar with the local building codes.
You don't want to spend money on a design that will then require multiple redesigns in order to get through the permitting process.

Permitting
Once the designs are complete, you or your architect will need to submit the plans to the county or city building department for approval.
Your permits will cost anywhere from $500 to $5,000.
If the lot is on an HOA, you may also need to pay an application fee to the HOA as well.

Site work
Site work includes clearing, grading, leveling, and utility connections.
In a nutshell, it generally covers any work that will help prepare for actual construction to take place.
The cost of all this will depend on the lot, but the most expensive item will likely be bringing utilities to the site.
A sample breakdown of site work costs is as follows:
1. $1,500-$5,600: Clearing, grading and/or leveling
2. $1,550-$7,300: Connecting to city sewer and water
3. $1,000-$30,000: Connecting to the electric grid
4. $2,000: Buffer

Foundation
Breaking ground on your home requires special equipment, material, and labor, and this will cost you between $4,000 and $40,000 depending on your property.
However, you should be prepared to go a little over budget here because the foundation is vital to the success of the rest of your home.
If there's one place you want to skimp on, it's definitely not the foundation.
One thing, in particular, that could make the cost to build a house yourself soar in the foundation stage is if there are a bunch of large rocks hiding beneath your plot of land.
This would require more time in the excavation stage, which means the costs will increase dramatically.
Your house could also require retaining walls depending on the soil condition and lot topography.
In addition, if a basement is in your floor plan, the cost will likely increase because of the additional square feet.

Home framing
Home framing can get pricey and will run between $20,000 – $50,000.
It gets exciting, though – especially for first-time home builders.
This is when you'll start to see your house take shape.
Keep in mind that if you decide to use steel framing, concrete or timber, the cost will be higher than a typical stick-built home.

Exterior finishes
On average, the siding will cost around $40,000 – $60,000 with premium materials (brick, stone, etc) costing even more.
While this can seem expensive, it is an important feature of the home.
Other exterior finishes include openings in your home, like doorways, windows, and the garage, and roofing.
You will also want to have a $1,000 "cushion" that will allow you to go over budget if necessary.

Major systems
Just like the exterior finishes, the major systems in your home can tack on between $30,000 and $75,000 depending on what you are installing.
Here's the rough breakdown.
1. $1,500-$13,000: HVAC
2. $7,500-$15,000: Plumbing
3. $20,000-$30,000: Electricity
4. $1,000: Buffer
Of course, you can reduce the cost by forgoing mechanical HVAC systems in favor of passive ventilation and other traditional heating and cooling systems, such as wood burning stoves.

Interior finishes
Interior finishes are the most expensive step in building a house.
This is also where your style will come out.
If you want stainless steel appliances or hardwood floors, then this is where you get to design and install to your heart's content.
Just beware that it does add up, and because you have a lot of space to cover, your bank account may not be happy with you at the end of the day.
To help you see the overall cost to build a house yourself, we'll provide a sample breakdown of the costs.
Keep in mind that these can vary quite a bit depending on the quality of the materials you select.
1. $2,000-$30,000: Cabinets
2. $2,000-$4,350: Countertops
3. $5,000-$20,000: Interior Doors
4. $5,000-$30,000: Drywall
5. $10,000-$35,000:: Flooring
6. $4,000-$11,000: Painting
7. $3,000-$15,000: Appliance Prices
8. $2,000-$12,000: Lighting Fixtures
9. $1,000-$10,000: Fireplace

Final steps
You're so close to having your own custom home!
The final steps are items like landscaping, a driveway, a porch, patio or deck, and the final clean-up.
These are often forgotten about and thus expensive add-ons to the budget.
Don't focus solely on the house and forget what comes with it.

Overhead and Profit
This is often an unexpected cost to those who have never built a home.
The contractor will charge a percentage of the total construction costs for their overhead and profit.
This usually comes out to somewhere around 20%-25% of the total hard costs.

Miscellaneous
You've added "buffers" into most of the above categories to give you some breathing room.
Anyone who has budgeted previously knows that it isn't smart to plan a really tight budget – especially when it comes to home renovation projects.
Odds are you'll end up going over somewhere, and you don't want to be surprised when that happens.
It's always best to put a little bit of extra money away just in case.
For this reason, you should have a miscellaneous category of about $4,000 dedicated to the overall construction costs.
Assume that you'll use it somewhere along the way (bonus if you don't!).

Potential Savings
If you are feeling overwhelmed by the above prices, modular and prefabricated homes can reduce costs by 10%-15%.
Alternatively, you can also build your home yourself and cut out the overhead and profit.
How should I go about budgeting?
When thinking about the cost to build a house yourself, you should avoid one fatal mistake.
Don't assume that what you're quoted includes everything you need.
For example, some individuals building houses have found that they are quoted for framing, millwork, and lumber but NOT doors, hardware, tools, interior doors, and extra supplies.
When you're creating a plan with your builder, it's vital that you review what's included in their estimate and what you need to plan for on your own.
There will always be little items missed in your original budget and items that you have to run to the hardware store for.
This is why you have built-in buffers and the entire miscellaneous category.
However, if you misunderstand the estimate that your builder is giving you, then you won't have a holistic idea of what to anticipate financially.
Can I afford to build a house?
Perhaps you read all of the above and thought, "Okay, I really want to go through this process, but I'm just not sure I'm able to do it financially. How do I know if I have enough money?"
You can go two routes.
You can either build a house with cash, or you can do it with a construction loan.
If you're fortunate enough to go the cash route, then that's awesome!
After construction, you'll just have to consider property taxes, homeowner's insurance, and HOA fees (if applicable).
Other than that, it'll be fairly smooth sailing.
However, if you're going to take on a construction loan, then there are a few things to know:

Construction loans tend to have higher interest rates and shorter durations than normal mortgages

The lender will want to see a construction schedule, detailed plans and a budget

The loan will be dispersed in set amounts throughout the construction process rather than as one lump-sum upfront

The lender will inspect the site before a loan disbursement and will only make a payment if the inspection passes muster

Lenders typically won't provide construction loans to owners who want to build themselves, meaning you will need to hire a contractor

A construction loan can convert to a conventional mortgage upon completion of construction.
If a construction loan makes you nervous or you can't afford a large down payment, you can sometimes find a builder who is willing to finance construction.
You then pay them back by getting a traditional mortgage.
Just keep in mind that the builder will likely need to hold title to the land during construction in order to apply for a construction loan themselves.
Also, make sure that you qualify for a large enough mortgage to cover the full cost of construction.
To calculate the amount you can afford based on your income, you can use a mortgage calculator.
Is it worth the cost to build a house yourself?
This is a tricky question because it really depends on who you are and what you value.
But you may be surprised to find that you end up spending more when building your own house.
Still, the average sales price of an existing single-family house is $379,000.
However, the average cost to build a house is $280,000.
So, that's about a $100,000 difference for a brand-new house versus an existing one.
Even if a custom home will cost you more, you may have specific reasons for wanting to build a house yourself.
There may be features that you desire that aren't available in existing homes, or you may want to be located in a specific area that doesn't have a home that fits your needs.
In this case, it would be worth it to build a house.
That said, only you can determine if the extra expense will ultimately be worth it.
Steps to building a house yourself

Create a budget
Before you can begin building your own home, you need to contact a lender and figure out what type of permanent mortgage you qualify for since this will determine your construction budget.
A 15-year fixed-rate conventional mortgage is often recommended when building a house so that it doesn't interfere with any of your other savings goals.
Make sure you create a detailed budget ahead of time so you have an idea of what you can afford.
It'll be easy to get carried away once you begin seeing all the options.
You want to know what you can afford from the start.

Purchase property
As mentioned above, finding the right location is one of the most exciting parts of building your home.
When doing this, you'll want to keep in mind whether the land already has electrical and sewer connections, or if you'll have to install these.
Purchasing raw and undeveloped land can add additional costs and will be something to factor into your budget.

Choose a construction method
There are several different construction methods, and your budget will determine which one you choose in most cases.
Here are a few of your options…
1. Traditional construction methods
2. Manufactured homes
3. Modular homes
4. Home kits
7. Pre-built tiny homes

Develop plans or designs
This is the part of the process that people think of when someone says, "building a house."
During this process, you'll want to establish the number of bedrooms, the size of your kitchen, the location of your main living area, etc.
Above, we discussed how you can hire an architect or builder to bring your vision to life.
This is generally the best way to get everything you want in a home.
However, if you're on a budget, you can also purchase an existing design plan or work with one your contractor already has.
While it won't be as unique, it will certainly be less expensive.

Obtain permits and inspections
Work with your architect and builder to acquire all necessary permits and schedule all inspections.
Be sure to do research on the local building codes so you don't waste time submitting plans that won't be approved.
Also, keep in mind that the permitting process is not a fast one.
It can often take 1 to 3 months.

Hire a contractor
Make sure you have a contractor who has you covered with the right insurance.
The last thing you want is to worry about something happening to your house mid-build.

Commence construction
Once you've planned and budgeted, it's time to break ground!
This is often the most exciting part for first-time home builders.
You'll begin to see your home come to life.
It makes all the money and planning worth it.
Just be aware that it can take up to 3-6 months to construct a single-family home, so you shouldn't expect to have a house after a month or two!

Book the final inspection
To obtain a certificate of occupancy, schedule your final inspection with the city or county.
Once you've gone through your final inspection, your home will be deemed safe to live in.
Hooray!
Be sure to pop some champagne and celebrate.

Complete landscaping and extras
The "extras" can come before or after you move in.
Some people want it to be absolutely perfect before they set foot in their new home while others are ready to break down the door.
Landscaping, porches, etc. are "extras" that can wait a little bit longer if you're just dying to move in.
It's really up to you, but you should definitely dress up your house a little at one point or another.
Final thoughts
There you have it!
That's how much it costs to build a house yourself.
If you're feeling a little exhausted, know that the process can be entirely worth it when you have the home of your dreams.
Additional Resources
Don't forget to explore our unbeatable
$1 Down Land Listings + Vacation Giveaway
!
Would you like to receive weekly emails with our latest blog/properties?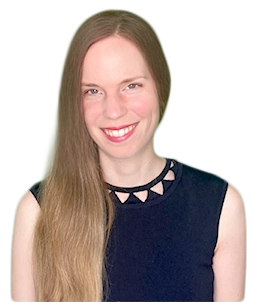 Disclaimer: we are not lawyers, accountants or financial advisors and the information in this article is for informational purposes only. This article is based on our own research and experience and we do our best to keep it accurate and up-to-date, but it may contain errors. Please be sure to consult a legal or financial professional before making any investment decisions.