The Conservation Reserve Program (CRP) is a cost-share and rental payment program belonging to the USDA (United States Department of Agriculture).
In this program, the federal government pays a landowner to take tillable ground out of production for a set period of time and instead cover it with grass and trees.
While there are benefits to this program, there are also challenges when it comes time to sell the land.
Here are the top CRP pros and cons you should know!
PROS
1. The Conserve Reserve Program provides technical and financial assistance to eligible farmers and ranchers
The Conservation Reserve Program allows farmers and ranchers who qualify to address soil, water, and related natural resource concerns on their lands in both an environmentally beneficial and cost-effective manner.
The program is funded through the CCC (Commodity Credit Corporation) and administered by the Farm Service Agency.
The National Resources Conservation Service provides technical land eligibility determinations, conservation planning, and practice implementation.
Farmers and ranchers must comply with Federal, State, and tribal environmental laws.
2. CRP protects the soil
Farmers depend on topsoil because it has the most important nutrients for agriculture.
Unfortunately, wind and rain erode the topsoil, and it takes around 500 years for 1 inch of new topsoil to form naturally.
Farming practices like tilling and traditional row crops break up soil structure and further increase erosion.
The Conservation Reserve Program protects soil from wind and rain by planting native vegetation and ample cover.
This practice protects 22.4 million acres of topsoil in the United States, and as of 2015, it has prevented over 9 million tons of soil from eroding.
3. The Conservation Reserve Program is a green solution
The Conservation Reserve Program is also an environmentally-friendly solution because it helps sequester carbon and reduce the effects of climate change.
Regular farming on land disrupts soil and releases carbon into the air.
The CRP plants perennial vegetation, so carbon remains stored in the ground.
As a result, CRP sequesters an average of 49 million tons of greenhouse gases per year.
This is the equivalent of taking 9 million cars off the road.
4. CRP keeps water clean
Conservation Reserve Program vegetation protects soil from rainfall by providing superior cover.
When soil is healthy, it is also able to absorb rain better.
Having soil that better absorbs water ends up reducing runoff and protecting nearby water supplies.
When runoff occurs any residue from herbicides, fertilizers, and chemicals on the farmland can wash into nearby water such as lakes, rivers, etc.
This is not only bad for wildlife but harmful to people as well.
Having healthy soil is integral to having clean water.
Lands in the CRP have shown a reduction in nitrogen runoff by 95 percent and phosphorus runoff by 85 percent compared to annually tilled cropland.
5. CRP provides a home for wildlife
The Conservation Reserve Program was modified in the 1990 Farm Bill to include establishing wildlife habitat and wetlands.
Since then, there's been an enormous impact on wildlife.
For example:

Ducks have had a population increase by 30 percent (approximately 2 million ducks per year).

The Northern Bobwhite quail has had a population increase by approximately 730,000.

Ring-neck pheasants have increased by 22%. This has been beneficial for the local hunters.
The CRP has also helped to restore habitats for pollinators like the honeybee and monarch butterfly.
Pollinators affect 35 percent of the world's food crop, but they have been dying out in recent years.
For example, the population of honeybees in the US decreased by nearly 60 percent between 1947 and 2005.
The Conservation Reserve Program helps to promote pollinator diversity and improve the health of surrounding croplands.
They also help to boost the financial contribution that pollinators make to the economy each year.
For example, honeybees alone contribute $15 billion to the US economy annually.
Monarch butterflies are a prominent pollinator in our ecosystem, but they're on the verge of being placed on the endangered species list due to a loss of habitat and milkweed.
The CRP can help remedy this.
6. CRP gives farmers an annual rental payment for the term of the multi-year contract
The CRP offers annual rental payments ranging from $10 per acre to nearly $300 per acre to farmers and landowners for voluntarily removing environmentally sensitive land from agricultural production.
Over the years, it helps to conserve soil, water, and wildlife resources, and to make up for the lost productivity and income, the farmer or landowner receives this rental payment.
So, how do you know how much you'll receive?
The USDA's Farm Service Agency (FSA) bases rental rates on the productivity of the soil within each county as well as the average dryland cash rent.
There is a maximum rental rate for each offer that is calculated in advance of enrollment in the program.
Producers can offer land at that rate or offer a lower rental rate to increase the likelihood that their offer will be accepted.
The 2018 Farm Bill limits the rental payments available for CRP enrollments to 85 percent of the average county rental rate for general enrollment, and 90 percent of that estimated rate for continuous enrollments. 
7. The Conservation Reserve Program helps highly erodible and underperforming land
If you're struggling with highly erodible or underperforming land, then the CRP can provide financial compensation as you begin to restore your soil health and protect the surrounding environment.
It's a win-win for farmers and ranchers who are currently in a tough spot.
CONS
 1. CRP is only available to those who are eligible
The CRP has eligibility requirements, and while it's useful to those farmers and ranchers who are eligible, you must still meet their criteria.
To be eligible for the CRP, a producer must have owned or operated the land for at least 12 months preceding the first year of the contract period, unless:

The new owner acquired the land due to the previous owner's death.

The ownership change occurred due to a foreclosure.

FSA is otherwise satisfied that the future owner did not acquire the land for the purpose of placing it in CRP.
To be eligible for the CRP, the land must be one or more of the following:

Highly erodible cropland that is planted or considered planted in 4 of the previous 6 crop years and that can be planted in a normal manner.

Marginal pasture that is suitable for use as a riparian buffer or for similar habitat or water quality purposes.

Ecologically significant grasslands that contain forbs or shrubs for grazing.

A farmable wetland and related buffers.
2. The Conservation Reserve Program prohibits buildings from being built on the land
Buildings cannot be constructed on land that is enrolled in the Conservation Reserve Program and any building site must be removed (at a cost) from the program.
Consider leaving a building site out of the program if there is any chance that you may sell the property in the next 10 years.
3. CRP means traditional farming practices cannot be used
Because traditional farming practices cannot be used, land that is enrolled in the Conservation Reserve Program is often less desirable for farmers or ranchers and has a lower number of potential buyers.
Farmers can typically make more money by planting a crop and using traditional farming practices than they can by taking CRP payments.
If the property has numerous tillable acres, farmers are the most likely buyers for a parcel.
That said, if the program is expiring soon, then farmers may still be interested if the land is listed at a reasonable price.
4. CRP desirability is impacted by grain commodity prices and crop ground rent prices
Buyers are most often willing to invest in CRP enrolled land when grain commodity prices and crop ground lease prices are decreasing.
When the prices are increasing, they are less excited about the program.
This is because the price paid by the government on CRP ground will often be compared with the agricultural land lease market at the time of enrollment.
If the cropland rental prices are dropping, the CRP payment may be higher than what the owner could get from the farmer.
However, if the rental prices are rising, the CRP payment may be locked into a rate that is lower than what the landowner could receive by renting the land to a farmer.
5. CRP rental payments are not rental income for tax purposes
While the Conservation Reserve Program provides payment to farmers and ranchers in the form of "annual rental payments," these payments are not considered rental payments for federal tax purposes.
A rental payment is an amount paid for the use or occupancy of the property.
Because the government does not use or occupy the land covered by a CRP contract, it cannot be designated as such for tax purposes.
6. The Conservation Reserve Program lands don't necessarily consider wildlife
One of the main reasons the CRP is so popular is because it protects the environment and wildlife.
However, when applying to be part of the CRP, there is no requirement to consider wildlife during enrollment.
In fact, many farmers place marginal agricultural lands in the program while continuing to farm their "better" lands.
Thus, it is quite common to have CRP parcels surrounding active croplands.
Ultimately, this defeats the purpose.
The parcels of land don't provide good habitats for wildlife.
They become population sinks and predators have been shown to target the patches of grasslands in the fields because they know that birds and mammals nest in the hidden grass.
Furthermore, the CRP doesn't require native vegetation to be planted.
Most farmers and ranchers plant exotic grasses to cover their crops.
Unfortunately, this provides less value to wildlife than it would if native grasses were planted.
Final thoughts
Not all lands are well-suited for agriculture, and even the ones that are need a break every now and again.
With the ongoing climate crisis, finding a way to restore the lands that have become highly eroded is essential.
The Conservation Reserve Program (CRP) seeks to keep highly sensitive lands out of production and covered with grass and trees to restore its soil.
In fact, it'll even pay farms and ranchers to do this.
Sounds like a good deal, right?
In some ways it is, but it's not without its drawbacks.
If you're a farmer or landowner, make sure you do your research before enrolling in the CRP.
Our pro/con list is just the beginning!
Additional Resources
If you are looking to buy affordable land
, you can check out our 
Listings
 page.
And before you buy land
, make sure you check out
Gokce Land Due Diligence Program
.
Don't forget to check out my latest
Gokce Knowledge Class
:
31 Lessons I Learned Selling My First 500 Properties Online
.
If you are looking to sell land
, visit our page on how to
Sell Your Land
.
Would you like to receive an email with our latest blog/properties every Thursday?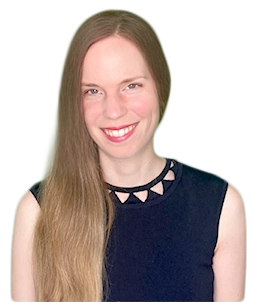 Disclaimer: we are not lawyers, accountants or financial advisors and the information in this article is for informational purposes only. This article is based on our own research and experience and we do our best to keep it accurate and up-to-date, but it may contain errors. Please be sure to consult a legal or financial professional before making any investment decisions.