Even if you're new to land investing, you may have already heard that wetlands are a reason to be cautious about vacant land.
Due to the protections placed on them, building on wetlands can be difficult.
But here's the problem…you've found the perfect piece of land, and you're not sure you can pass it up.
Is there any way to get around the building issue?
What should you know before you buy a property with wetlands?
If you're looking to invest in a parcel with wetlands, you shouldn't go into the process blind.
There are risks associated with this purchase.
Keep these top things in mind so that you can make informed decisions about whether to build on wetlands.  
1. Wetlands are areas that are inundated or saturated by surface or groundwater
Here's one of the first questions you may have.
What is a wetland?
How may it impact the land I'm purchasing or the land I want to build on?
The Environmental Protection Agency (EPA) defines wetlands as "areas where water covers the soil or is present either at or near the surface of the soil all year or for varying periods of time during the year, including during the growing season."
A wetland is an ecosystem within itself, which is defined by the presence of water flowing and which supports an array of unique plant and animal life.
Some wetlands may be saturated during certain times of the year while others may be saturated permanently.
Because wetlands are an ecosystem, they play an essential role in the environment.
There are two different types of wetlands that you may encounter when purchasing land: coastal/tidal wetlands and inland/non-tidal wetlands.
The type you encounter will largely depend on which area of the country you are in.
Coastal/tidal wetlands are found along the Atlantic, Pacific, Alaskan, and Gulf coasts.
Inland/non-tidal wetlands are more commonly found on floodplains along rivers and streams.
They may also be found in isolated depressions surrounded by dry land.
It is more common for these wetlands to be seasonal.
For more basic information about wetlands, you can visit the Wetlands Factsheet Series by the EPA.
General information can help boost your understanding of the challenges you may face if you choose to purchase land with wetlands or build on wetlands.
2. Before purchasing a property, hire a professional to determine if you have wetlands on your property
Wetlands professionals are hired to identify and delineate wetlands.
In general, landowners or developers will hire someone when they want to build on wetlands.
There are no government-approved programs that certify individuals for this work.
However, a person in this field will typically have professional experience and comprehensive training on wetlands issues.
You should look for someone who has performed wetland delineations, assessed wetland functions and values, analyzed wetland impacts, and recommended and designed wetland mitigation projects.
To find a wetland professional, you can search the phone book or look online for environmental services.
You may also consider contacting your local government planning office and asking for a list of professionals in the area.
It is advisable to hire a professional because the wetland consultant will likely have deep knowledge of wetlands in the area and be able to recommend a suitable course of action.
Here are a few items to consider as you begin looking for wetland professionals:

Has the individual had additional training or expertise in related fields? Some you may consider are ecology, botany, social science, hydrology, etc.

Is the individual familiar with local, state, and federal wetland regulations?

Does the individual have training or experience in the use of the 1987 Corps of Engineers wetland delineation manual? What about the appropriate regional supplement?

How long has the individual been in this field and doing wetlands work?

Who were some of the individual's past clients? Do they have any references, reviews, or testimonials they can provide to you?

If you're considering a consulting firm, find out exactly who you'd be working with.

How much will the individual charge for their services? How does this compare to others in the area?
3. As a free alternative, use The Wetlands Mapper to help you do research
Don't have the funds to hire a private consultant for a property you might not even buy?
You're not alone!
While the only way to be 100% certain about the presence of wetlands on a property is to hire a wetland consultant (or request a visit from the U.S. Army Corps of Engineers to perform a wetland identification and delineation of the property), there are other solutions.
For one, you can use The Wetlands Mapper.
The Wetlands Mapper is a free tool from the U.S. Fish & Wildlife Service, and it helps you identify whether wetlands are located on a parcel of land in a quick and easy manner.
Again, this tool is less of a "sure thing" than hiring a consultant to delineate your property.
Yet, it can be a good starting point and will give you more information than you had previously.
In addition, while not free, MapRight allows you to identify wetlands along with many other useful property features.
If you are interested in a Mapright subscription, you can use our referral link.
4. Wetlands are protected areas and thus may pose an issue to building
One of the primary reasons that you may not be able to build on wetlands is because they are protected areas.
Wetlands are among the most productive ecosystems in the world and also play an integral role in the ecology of the watershed.
In fact, wetlands are so important that there is even a World Wetlands Day!
Filling in wetlands may also have negative consequences for property owners in the surrounding area as the water contained by the wetland will need to go somewhere else.
For these reasons, the government regulates who has the ability to significantly alter a wetland.
The US Army Corps of Engineers is typically in charge of enforcing wetlands regulations as delineated by Section 404 of the Clean Water Act.
However, the EPA has several programs protecting wetlands – particularly in well-known areas like the Great Lakes, Gulf of Mexico, Chesapeake Bay, and more.
Generally, a permit from the Army Corps of Engineers is needed depending on what you want to do to the land.
Still, there are a few exceptions for certain ongoing (but not new) farming and forestry uses.
5. You may need a wetland permit for certain activities
As mentioned above, a wetland permit is often required for certain activities.
For example, even if you already obtained a sanitary sewer Permit-to-Install (PTI) or local zoning permit, you'd still need separate permits that specifically allow impactful activities in the wetlands.
You should begin the process with the U.S. Army Corps of Engineers and go from there.
Please keep in mind that the permitting process can be a long one.
For those who are just looking to build a home, the U.S. Army Corps of Engineers has an easier nationwide permitting process for residential projects that will only impact 1/2 an acre or less of non-tidal wetlands.
However, even if you get a permit, you will still be building in an area that is a natural waterway.
This means you will most likely face continuous challenges with water management in and around your building.
For this reason, you should seriously consider alternatives to building on a wetland.
6. Wetlands are valuable for certain types of investors
While it may be difficult for you to build on wetlands, it doesn't mean they're valueless.
So, depending on what type of investor you are, wetlands may be appealing because they're such a unique type of ecosystem and can still be used for recreational purposes.
If your property is entirely wetlands, it probably won't hold a tremendous amount of value.
However, if the property is only partially wetland, then it can still be a great investment to make.
Don't pump your breaks until you've fully evaluated the land and received advice from wetland consultants.
7. Wetlands are ideal for privacy
One of the benefits of wetlands is the amount of privacy that they offer.
While not all of the land is ideally suited for development, you can build on a portion of the land (as long as it's not jurisdictional) and keep the rest of it natural.
If you're not inclined to live in an area that has a lot of development, it inherently protects you from many of the issues you may run into in more urban or suburban environments.
8. Wetlands are home to different species
One of the reasons that it's restricted to build on wetlands is because they are home to a variety of different species.
While this may not be an attractive feature to someone looking to build a home or a business on a parcel, it often is a draw for outdoor enthusiasts.
Depending on why you're seeking vacant land, wetlands can be appealing.
Especially if you're looking for recreational land to hunt or camp on, you need not shy away from wetlands.
As long as you can build on a portion of that land, you may be okay to invest.
9. There are complications when investing in or near wetlands
As you may have gathered, wetlands bring some complications that every land buyer should recognize.
As such, this type of purchase should not be made by everyone, and you should understand what you're undertaking before doing so.

Not all wetlands are jurisdictional
As mentioned above, wetlands are often protected by the government because they have "relatively permanent" connectivity to navigable waters of the United States.
They may also be protected for environmental reasons.
This is constantly changing with legislation, which is why it's always worth checking current regulations.
Keep in mind that not all wetlands are regulated by the federal government.
An isolated wetland – one that does not have surface connections to water like pasture ponds, lagoons, or sinkholes – would not be jurisdictional.
Neither would agricultural lands that stay wet for particular types of crops (think rice fields or crawfish ponds).
This means that the government does not have regulatory authority over what happens to it.
As mentioned previously, you typically need to hire a consultant to determine whether you have jurisdictional wetlands on your property.
If the consultant you hire determines that your wetland is jurisdictional (meaning that the government has authority over it), then you can hire them to complete a wetland delineation.
During this time, the consultant will identify and mark the edges of the jurisdictional wetland with either survey stakes/flags, GPS, or both.
This way, you'll know which part of the land you're able to develop.

There is also a process for construction near a jurisdictional wetland.
We know that constructing on a jurisdictional wetland can be difficult.
However, even if you're not looking to build on a wetland, constructing near it can be quite a project as well.
This is because many construction activities will likely impact the wetlands, even if they are not taking place within the wetland boundaries.
Again, you will first need to determine whether or not there are jurisdictional wetlands near your project (use the process above).
Once you determine that you are constructing near a wetlands, you have three options:

Avoidance:
This practice means completing a project without disturbing the wetland.
If you do this, you can avoid the need for certain types of permits.
However, you should still use best management practices to prevent your work from impacting the land.

Minimization:
This method will require a permit because you are impacting the wetland.
However, you will attempt to impact the smallest portion of the wetland possible, and you can often circumvent some of the slower permitting processes because your project impacts the wetlands less.

Mitigation:
Even if your plans will greatly impact the wetlands, you can include a plan for mitigation in your permit application to help your chances of getting a permit.
For example, perhaps you'll build a new wetland somewhere else on the property.
You want to make sure that your mitigation will be equal to or greater in value to the portion of the wetland that you will destroy during your project.

Even if you can build, maintenance will be significant.
You can build on wetlands as long as they're not jurisdictional, but that doesn't mean you won't be fighting an uphill battle.
When wetlands are filled, the water that makes them wet has to go somewhere.
If you're building on these lands, you have to consider that your home or business may be damaged by this water.
As a property owner, you could spend a great deal of time and money repairing this.
Rather than investing in wetlands, you may consider a different type of property with lower maintenance.
Wetlands are complicated and come with a variety of risks.
While it is possible to build on some wetlands, there are obstacles that will stand in your way.
Stop and consider if you want to work through these, or if they're better left alone.
10. Wetlands provide a beautiful view
While there are a number of risks, one draw to wetlands is that they're an area of land with a view.
You may not be able to afford land in the mountains or on the shore.
However, wetlands provide a unique alternative.
They're an uninterrupted view of nature that you can get for a low price.
The downside is that they're often difficult (if not impossible) to build on.
So, there is a trade-off in that respect.
11. Sometimes it's easier to avoid wetlands altogether
You may think you've found the perfect parcel of land.
But let's be honest, there are some processes that make development really difficult.
If possible, it's always recommended to avoid constructing on wetlands.
If you know that a potential property has wetlands, build elsewhere if possible.
Outside of permit requirements and environmental regulations, some construction projects fail because it is difficult to build in areas that are prone to wetness.
Thus, if you have the option, avoid wetlands altogether, unless you are just looking to use the land for recreational purposes.
Final thoughts
Long story short?
Wetlands, although beautiful, can be a true hassle in the realm of land buying and developing.
Be sure to thoroughly consider your choice before you decide to build on wetlands.
While a parcel may seem ideal, wetlands can complicate any plan to develop.
Additional Resources
If you are looking to buy affordable land
, you can check out our 
Listings
 page.
And before you buy land
, make sure you check out
Gokce Land Due Diligence Program
.
Don't forget to check out my latest
Gokce Knowledge Class
:
31 Lessons I Learned Selling My First 500 Properties Online
.
If you are looking to sell land
, visit our page on how to
Sell Your Land
.
Would you like to receive an email with our latest blog/properties every Thursday?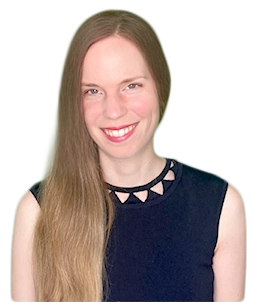 Disclaimer: we are not lawyers, accountants or financial advisors and the information in this article is for informational purposes only. This article is based on our own research and experience and we do our best to keep it accurate and up-to-date, but it may contain errors. Please be sure to consult a legal or financial professional before making any investment decisions.