Contrary to what their name would suggest, land banks are not financial institutions.
They are public or community-owned entities that are created to acquire, manage, maintain, or repurpose vacant, abandoned, or foreclosed properties.
Land banking programs are beginning to pop up across the United States, and there are now approximately 250 different programs across various counties and cities in 13 states that have formal banking programs.
In this blog, we'll discuss everything you need to know about land banking.
Here's what you should know!
1. What is a land bank?
Land banks are public authorities or non-profit organizations created to acquire, hold, manage, and occasionally redevelop properties to return the land to good, productive use.
This allows it to meet community goals and increase affordable housing or stabilize property values.
Land banking plays a variety of different roles in community development.
These include:

Providing a mechanism for assembling parcels of tax-delinquent or abandoned properties

Acquiring and holding strategically valuable properties until the community can develop them as affordable housing

Obtaining properties to convert to other uses such as retail, parks, or open space for flood mitigation
Land may also be obtained for land banking so it can be maintained, demolished, rehabilitated, or leased/sold.
2. When did land banking develop?
Land banking developed in the early 1920s and 1930s as a way of making low-priced land available for housing and ensuring orderly development.
Following the period of deindustrialization in the U.S., there was a wave of suburbanization.
This left many American cities with increasingly large numbers of vacant, blighted property.
These abandoned properties caused many problems for local communities, including fire and safety hazards, and so municipalities turned to banking as a way to acquire vacant land and put it back to productive use.
While municipalities have been using land banks for decades, it wasn't until the mid-2000s that they were more widely known and accepted.
In 2009 in particular, the Department of Housing and Urban Development issued a report embracing land banks as a way to deal with the effects of the real estate market collapse.
3. How does it work?
As noted above, land banks are designed to return land to good and productive use.
They typically acquire properties that the private market has discarded; repair or otherwise improve the lots; and then transfer ownership back to a responsible party.
In order to do this, land banks are granted special powers and legal authorities to do their work.
These vary from state to state, but generally include the following powers:

To obtain property at low or no cost through the tax foreclosure process

To hold land tax-free

To clear title and/or extinguish back taxes

To lease properties for temporary uses

To negotiate sales based not only on the highest bid but also on the outcome that most closely aligns with community needs (i.e. workforce housing, grocery stores, expanded recreational space, etc.)
4. What are the four critical elements of a successful bank?
In order to have a successful land bank, it's recommended that local leaders take these four initiatives:

Connect the land bank to the tax collection and foreclosure system
When a property owner stops paying their property taxes, the local jurisdiction has the power to foreclose on the property.
The property will typically go to a tax auction, during which the county or city sells the lot (or in some cases the right to collect back taxes plus interest) to the highest bidder.
This system privatizes profits by funneling properties and/or interest earned to tax lien investors.
It allows investors to make money by buying properties at below-market prices (or by collecting interest on tax notes) while also ensuring that abandoned properties are returned to the tax rolls.
However, there are certain scenarios where a speculative auction doesn't lead to positive outcomes.
Such as when:
The necessary repairs to a property cost more than the price at which the improved lot could sell.
The title is clouded in such a way that an investor would not be able to take out a loan to develop the property.
Delinquent taxes are in excess of the property's market value.
In these cases, properties may continue to sit vacant since no one will want to bid on them in the tax auction.
A better alternative is to give these properties to the land bank to be improved and put to good use.

Scale the land bank at the metropolitan level (or around the most diverse real estate possible)
Land banks are most effective when they are given ownership of more desirable properties.
One common fallacy of tax foreclosure and property abandonment is that it is all "junk" property.
Most of the properties titled to banks would meet that definition; however, there are some tax-foreclosed lots with higher market values.
By scaling around a diverse market, you have the chance to significantly increase the likelihood you will obtain higher value properties.

Ensure a land bank is policy-driven and transparent
The public is often suspicious when the government gets involved in the real estate market.
Thus, it is important that a bank's operations are fair and predictable.
To build public confidence in land banking, all actions must be policy-driven and transparent.
This includes to whom properties are sold, terms under which properties are sold, and pricing.

Emphasize community engagement and participation
Land banks typically hold land that is scattered throughout communities.
As such, land bands often have thousands of neighbors, and the most successful banks will engage those neighbors on policies and practices that determine the outcomes for those neighborhoods.
Inevitably, you'll need to make hard choices.
Public acceptance of those difficult choices will be much easier if you have made an effort to incorporate the public in policy and operations.
This can be done through regular neighborhood meetings or the formation of a Community Advisory Council.
Remember, the best land banks do not work alone.
You need to develop a strategic partnership within your community! 
5. What can a land bank do?
A land bank can sell or acquire property, and utilize land in a way that reflects a community's priorities.
Potential actions may include:

Selling through negotiated sales

Conveying property for monetary purposes

Selling, leasing, or managing a property

Acquiring tax-foreclosed and other targeted properties

Supporting local planning decisions by using property in a way that adheres to local priorities
6. What are sample land bank programs?
All land banks exist for the same primary purpose, but their structure and operations do differ.
Some sample programs include:

Demolition

Property maintenance

Rental management

Land use planning

Sales

Real estate development and rehabilitation

Land assembly for development
Land banks are designed to help reduce problem properties.
They will thus undertake a variety of programs to ensure blighted land can be maximized to its potential and returned to landowners in the community.
7. What are potential sources of income?
Authorities can typically fund land banking through one of the following sources.

Foundation grants:
Due to their corporate structure or non-profit status, land banks are typically eligible for these types of grants.
Most often, banks will rely on foundation grants when they are in their formative stages and developing the capacity to operate.
This funding early on helps the bank to build its operating capacity to generate other potential revenue sources.

Land sale revenues:
When the land bank authority can sell properties for more than it paid to acquire the land, then revenue is generated.
Often, banks are able to acquire property lower than market value.
This is because they can accept donated land, and property owners are often incentivized to donate their land for the tax benefits.
They may also purchase low-value properties at auctions.
However, it is important that the organization does proper due diligence on the property before accepting it.

Specific tax collection:
When land bank properties are transferred to new owners, they sometimes receive a portion of the tax revenue.
For example, in Michigan, a bank can receive 50 percent of the specific tax generated on all properties that are sold by the land bank for 5 years following the successful transfer of the property.

Developer fees:
A bank may generate a developer's fee ranging from 7 to 20 percent of project costs if it participates as a developer or co-developer in a real estate development project.

Rental income:
Land banks have the ability and authority to keep properties and rent them to both commercial and residential tenants.
In the current economy, a rental program is often necessary because it can be difficult to secure financing for real estate investments.
8. Where is land banking most common?
Land banking is most common in areas with relatively low or declining housing costs and a sizeable inventory of tax-delinquent properties.
In these areas, banking can help a community repurpose abandoned land to help support community goals.
However, banks can still be helpful in communities with few tax-delinquent properties for they can serve as a vehicle for holding land purchased strategically for future affordable housing development.
9. How does land banking help cities?
Land banks can help convert problem areas and properties in cities into positive areas of economic development.
They maintain, develop, demolish, or sell the land to ensure it is utilized to its maximum ability.
Banks also have the resources to handle abandoned properties or property defects that individual owners may not.
For example, if there are clouded titles or delinquent property taxes, any ordinary landowner may not want to take on the responsibility of clearing the property's defects and turning it back into an asset for the community.
Land banking sees this as its ultimate goal.
In addition to helping a community handle its delinquent properties, there are also a number of other beneficial outcomes.
Here's what may result from the presence of a land bank:

Improved neighborhood quality

Increased neighborhood socio-economic diversity

Increased access to affordable housing

Improved sense of community

Reduced food insecurity

Improved well-being
10. Can you buy properties from a land bank?
Ultimately, it depends on the land bank.
Some banks will sell properties to investors, non-profits, or developers.
However, others prioritize owner-occupants, veterans, college graduates, and refugees.
Overall, it really just depends on the organization itself.
That said, most are community-focused and will choose to work with investors or developers that have a positive redevelopment project. 
11. How many land banks are operating throughout the country?
As noted above, there are approximately 250 programs throughout the country as of 2022.
Michigan, Ohio, and New York have the greatest number of active banks.
Land Bank HQ Interactive Map shows a national inventory of all banks.
12. How is a land bank different than a redevelopment authority?
Generally speaking, redevelopment authorities and land banks differ in terms of their legal powers and their mission.
Legally, land banks will implement disposition policies that allow greater flexibility than a redevelopment authority regarding transferees and consideration.
However, they do not have the power of eminent domain or the power to tax.
In terms of their missions, land banks are focused on acquiring and stabilizing properties that are a blight in their communities.
They want to ensure that they can be returned to productive use.
A redevelopment authority, on the other hand, works with properties with near-term redevelopment potential.
These projects align with highly visible and long-term economic development goals.
13. How many properties do banks have in their inventory at any given time?
The answer to this question ultimately depends on the jurisdiction.
The inventory at any given land bank could range from a few properties to thousands of properties.
Some of the factors that impact inventory include:

Size of the community

Level of distress and disinvestment in each community

The bank's property acquisition process, strategy, and authorities

The mission and goals of the bank
14. What kinds of properties do land banks acquire?
Land banks often acquire vacant, residential, and tax-delinquent plots of land.
They may have been tax-foreclosed parcels, REO (Real Estate Owned) properties, private donations, or public land transfers.
The properties can range from single-family homes, vacant lots, multi-family dwellings, and commercial properties, or occupied rental properties (although rare).
Final thoughts
Overall, there is evidence that land banking helps to reduce blight by demolishing deteriorated or unsafe structures, eliminating property vacancies, and maintaining vacant lots.
This is a suggested strategy for revitalizing declining neighborhoods, improving community development, and developing economically integrated communities.
Land banking can be an alternative to selling problem properties at auction, and this solution is often associated with higher levels of community development.
Additional Resources
If you are looking to buy affordable land
, you can check out our 
Listings
 page.
And before you buy land
, make sure you check out
Gokce Land Due Diligence Program
.
Don't forget to check out my latest
Gokce Knowledge Class
:
31 Lessons I Learned Selling My First 500 Properties Online
.
If you are looking to sell land
, visit our page on how to
Sell Your Land
.
Would you like to receive an email with our latest blog/properties every Thursday?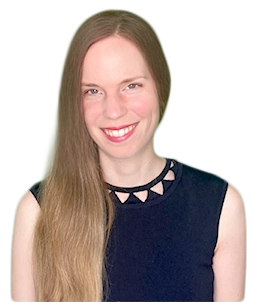 Disclaimer: we are not lawyers, accountants or financial advisors and the information in this article is for informational purposes only. This article is based on our own research and experience and we do our best to keep it accurate and up-to-date, but it may contain errors. Please be sure to consult a legal or financial professional before making any investment decisions.