Are you looking for a home that's comfortable, compact, and relatively low maintenance? Well, you may have met your match in an A-frame modular home!
This type of house has all of the above thanks to its efficient construction and environmentally-friendly design.
Furthermore, you'll more than likely be living right in or close to nature as A-frame modular homes are often used as vacation homes.
Sport this style in ski areas, by lakes, or in hike-able forests.
They're the perfect home for weekend and extended getaways.
Here's what you need to know if you're considering purchasing an A-frame modular home for living, renting, or vacation.
1. What is an A-frame modular home?
In simple terms, an A-frame modular home is a house shaped like an equilateral triangle.
It has a distinctive peak formed by rafters or trusses that are joined at the top and bolted to plates or floor joists bolted below.
The roof covers the rafters and goes all the way to the ground.
The cross-piece of the A is created by horizontal collar beams, which are intended to stabilize the structure.
These beams also form a sleeping loft.
The A-frames will typically meet the earth on rubble or cinderblock walls with concrete or wood columns.
2. What is the history of the A-frame?
A-frame modular homes first arrived in the housing scene in the 1930s.
In Southern California, R.M. Schindler —a Vienna-born architect — built his first A-frame at Lake Arrowhead.
However, it's important to understand that, despite his architectural vision, Schindler was not the first to construct A-frame homes.
This practical and stout design had existed in Asia and Europe for centuries.
In fact, with their pitched rooflines, A-frame buildings are ideal for snowy climates.
They provide little opportunity for snow accumulation and roof damage.
As such, A-frame roofs were commonly seen from the 1950s through the 1970s in the United States in forested, mountainous regions (i.e., Colorado, Utah, the Pacific Northwest).
3. What are the typical characteristics of an A-frame home?
A-frame module homes are homes shaped like a big triangle.
They get their name because their shape mimics the first letter of the alphabet.
They are easily recognizable by their long roofline.
The roof extends down the sides — almost to the foundation level.
As such, the interior of the home has two incredibly sloped walls.
Because of their height, A-frame houses typically consist of more than one level with an open, loft-style interior.
For practical purposes, floor-to-ceiling windows are common for upright walls.
You may also see many prefab a-frame homes with exposed beams and vaulted ceilings.
These homes are not "cookie cutter."
They typically have a lot of character and are rustic or distressed as part of their unique style.
4. Why have A-frames started to rise in popularity?
We've seen a resurgence of A-frame home popularity in recent years because of the tiny home movement as well as a general trend toward sustainability.
A-frame modular homes offer a minimal design and relatively simple exterior maintenance.
This makes them a simpler choice for folks who are looking to downsize or commit to a greener lifestyle.
Furthermore, there are some companies that offer A-frame kit homes that allow people to build their modular homes all while blending form and function.
5. What are the advantages of an A-frame modular home?

Inexpensive sturdiness: These types of homes are more affordable than a conventional design while still having good bones.

Perform well in severe weather: A-frame modular homes perform well in the snow while being well-equipped to handle hot temperatures.

Great natural lighting: A-frame homes often have big windows and open floor plans.
6. What are the disadvantages of an A-frame modular home?

Awkward layout: Some people (like taller individuals) may find the sloping walls awkward to navigate.
This is ultimately up to personal preference, but upon touring this type of modular home, you may not love it.

Open space: Open floor plans are widely popular, but they can limit privacy.
You may find that you won't love the space if you intend to host people frequently.
The main bedroom in an A-frame is going to be upstairs, and it doesn't provide the same type of space that you would have in a normal two-story home.

Quintessential design: This design is beloved by some and hated by others.
This is important to acknowledge before you purchase it yourself.
Eventually, you'll need to put it on the market, and you should recognize that not every buyer loves it as much as you do.
The A-frame design appeals to certain people and not others (and it's not necessarily the majority).
7. How can you find an existing A-frame modular home?
If you're looking for an A-frame modular home, you should be able to find it in the same way you find any other conventional home.
We recommend working with an experienced real estate professional.
They should be able to guide you toward the right property for you.
Enlist an agent who lives, works, and sells homes in a market where A-frame houses can be found.
They'll have the proper knowledge to help you navigate the offer and inspection process.
Keep in mind that there may be limited A-frame modular homes for sale.
If you live in a region where A-frames are uncommon, then you can always build one yourself.
You can either order a home a-frame cabin kit (see the section below) or do a custom build.
If you opt for the custom build, then you can choose from the wide variety of A-frame floor plans available.
8. Where can you buy an A-frame modular home kit?
Are you looking for a company that can send you an A-frame modular home kit for you to build yourself!
Fortunately, there are many out there.
There are no special requirements for A-frame construction.
There's relatively little threat to your building plans when it comes to A-frame homes.
Unless you own a plot of land in a neighborhood or subdivision with strict regulations about the style of homes, you should be able to construct your home just like the kit says.
Here are some kits you can keep in mind.
Better yet, these are on sale for less than $60,000.

Den A-Frame Kit
Cost $21,000
Size: 115 square feet
Description: This A-frame kit is from an American company. It comes in three colors and sleeps two. It's a tiny house with beautiful floor-to-ceiling windows. If you love the idea of building an A-frame modular home in nature, then you can set it up on or off-grid. Wherever you have land available!

Avrame Duo 75
Cost: Starting at $24,800
Size: 435 square feet
Description: This is a small yet comfortable A-frame house kit. It was created by an Estonian company. The home is just a one-story structure made of strength-graded timber. It can be assembled in three to six days. Depending on your preferences, you can also include dormers, stairs, a terrace, and other features.

Avrame Trio 120
Cost: Starting at $52,750
Area: 1,300 square feet
Description: This kit is perfect for families with up to six kids. You can live in this home year-round. The two-story building has four bedrooms and two bathrooms, which makes it roomier than the two kits above. It also has ample windows and doors that let in natural light.

Lushna Villa Massive
Cost: $15,990 (additional $1,030 for optional wooden bed platform with power sockets integrated)
Area: 162 square feet
Description: This is another tiny house that's great for camping enthusiasts. It's intended to blend into natural surroundings. It offers a simple bedroom with a large glass wall that brings the outside in. It also features a shingle roof that's made from untreated larch wood and built to withstand all four seasons.

Lushna Suite Lux
Cost: $36,400 (additional $9,430 for kitchen, bathroom, and living room)
Area: 205 square feet
Description: If you're looking for a bit more space, invest in Lushna's Suite Lux, which has a king-size bedroom, a bathroom, and a kitchen. A gorgeous walk-out terrace will make you feel like you're constantly outside while living in your home, blurring the outdoors and the indoors.

The Backcountry Hut Company System 00
Cost: $32,709
Area: 107 square feet
Description: This company is based in British Columbia. It was created by avid outdoor enthusiasts. The company offers three modular cabins. The System 00 is the newest and least expensive. It is a one-room, A-frame modular home that can be assembled in less than a week with a small group of people working on it.
Final Thoughts
So, is an A-frame modular home for you?
This style of home is clean, efficient and unique, and aligns well with active, outdoor lifestyles.
If this sounds like something that would interest you, start your search today.
Additional Resources
If you are looking to buy affordable land
, you can check out our 
Listings
 page.
And before you buy land
, make sure you check out
Gokce Land Due Diligence Program
.
Don't forget to check out my latest
Gokce Knowledge Class
:
31 Lessons I Learned Selling My First 500 Properties Online
.
If you are looking to sell land
, visit our page on how to
Sell Your Land
.
Would you like to receive an email with our latest blog/properties every Thursday?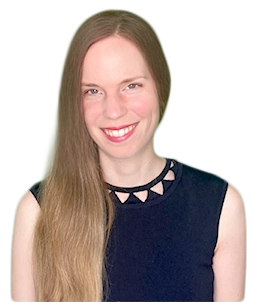 Disclaimer: we are not lawyers, accountants or financial advisors and the information in this article is for informational purposes only. This article is based on our own research and experience and we do our best to keep it accurate and up-to-date, but it may contain errors. Please be sure to consult a legal or financial professional before making any investment decisions.