Prefab homes were first mentioned around 1160 to 1170 by Robert Wace, a Medieval Norman poet.
Wace spoke of a castle transported by Normans in "kit" form.
In the United States, prefabricated homes have always been popular due to the large quantity of timber available.
In fact, companies like Sears Catalog Homes began offering mail-order kits between 1902 and 1910.
By 1958, roughly 10 percent of new houses in the United States were prefabricated.
If you're considering buying or building a prefabricated home, there are some things you'll need to know.
Read our guide on prefab homes for more information.
1. What is a prefab home?
Prefab home is short for prefabricated home, and it's a specialist residential type of building.
It's typically manufactured off-site in advance, shipped, and then assembled on-site.
Prefab homes are built in components, modules, or transportable sections.
2. What are the different types of prefab homes?
Not all prefab homes are created equal.
Here are the various styles and differences in the ways they are constructed.

Modular homes
Modular homes are homes in which the pieces (also known as modules) are built off-site rather than being delivered to the home site for assembly.
However, unlike manufactured homes, they have a permanent foundation and are classified as single-family homes.
Modular homes come in a wide variety of styles and types.
While most are slightly more affordable than stick-built homes, this is not always the case.
Some studies have found that modular homes are safer than site-built homes because they must comply with strict state standards.
Furthermore, modular homes often offer a variety of styles and floor plans such as Cape Cods, bungalows, and ranches.
If you love the idea of having a high degree of customizability, a modular home may be the right fit for you.

Panelized homes
Homes that are built using a panelized building system are often called "panelized homes" or "open-walled homes."
This is a construction technique that uses pre-built panels off-site.
They will then be shipped to the site for assembly.
For shipping, they're broken into three different components: the floor system, the interior and exterior walls, and the roof trusses.
Panelized homes can be built on a concrete foundation, and they're often thought of as safer and more energy efficient than site-built homes.

Kit homes
Kit homes are known as ready-cut houses with premade pieces that are usually assembled by the homeowner.
They make great DIY projects but may also make you think of clunky, cheap furniture with hard-to-read instructions.
This route isn't for everyone!
3. Are prefab homes more affordable than other types of housing?
Yes, mass-produced materials on an assembly line can cut down costs because factories buy supplies in bulk.
The cost of labor is also less because you don't have to send carpenters, plumbers, and electricians to individual construction sites.
4. Are they more sustainable than traditional homes?
Yes, prefab homes are considered more eco-friendly than traditional stick-built homes.
This is for several reasons.
For one, the prefab construction process produces less waste.
The kits are all mass-produced in a single location.
This removes the need for people to deliver materials to a site and produce excess wood, tiles, and trash.
Constructing the kit in a factory and having exactly what you need delivered to the site is, frankly, much more efficient.
Prefab companies are also much more likely to reuse and recycle their waste at the factory than any individual builder is on-site.
Prefab homes also have tighter seams than stick-built homes.
This means that heating and air conditioning are more efficient.
Furthermore, many prefab builders also offer energy-efficient appliances or include sustainable materials when building.
As we're in an era of climate challenges, prefab construction is even more focused on sustainable options, which is a win for homeowners.
Finally, one more note in favor of prefab homes.
Because prefab homes need to be transported to their final destination, this often means they're more structurally sound than traditional homes.
If you live in an area with earthquakes, hurricanes, or high winds, then this may be of greater interest to you.
You want to know that whichever home option you select, you'll be safe no matter what!
5. Can you customize your home?
Absolutely!
As noted above, many prefab home builders offer options including building materials and appliances.
You'll be able to discuss different finish packages or upgrades with your builder once you've selected one.
Likewise, you may be about to select a layout that will work best for you and your family.
Just beware that any changes, modifications, or additions could raise the overall price of your home.
6. Can you finance a prefab home with a traditional mortgage?
Yes, you can typically get a traditional mortgage if you are buying an existing prefab home.
However, financing for a newly constructed prefab home does differ.
The primary difference comes in when it comes to the down payment.
This is because you're using a home construction loan.
These often require a greater down payment than prebuilt homes.
More than likely, you'll need to put down at least 20 percent down.
Before you select a prefab manufacturer or plot of land, you'll need to decide how much you're willing to spend as the loan you obtain will need to factor in all costs of construction.
This includes the price of the land, the home, and any finishes.
Then, once the home is in place, the permanent financing of the home will be similar to stick-built homes.
7. How much do prefab homes cost?
The price of a prefab home varies widely between types.
That said, they are among the cheapest ways to build a house.
They average between 10 to 25 percent cheaper than stick-built homes.
Modular homes are the most expensive and luxurious form of prehab housing, so they are on the more expensive end of prefab homes.
However, they can still be less expensive than a stick-built luxury home.
So, why is it so much cheaper?
The short answer is because building prefab homes in an offsite warehouse allows the builder to do multiple things.
For one, they can buy mass-produced materials in bulk.
They can also have all of their carpenters, plumbers, and electricians on site, which allows them to keep construction time short and costs low.
If you're considering purchasing a new prefab home, keep in mind that the price tag does not factor in all the costs upfront.
You will also need to purchase land and factor in the permits and utility hookup fees.
Additional costs may include landscaping, driveways, garage builds, etc.
8. How should I finance a prefab home?
Financing a new prefab home can be difficult.
As a result, you may consider getting a construction loan to lighten your financial loan.
A construction-to-permanent loan will cover the upfront cost to build the home and then transition into a mortgage once construction and inspections are complete.
A credit score of 620 and a 20 percent down payment is traditional for a construction loan.
Another route you may consider is a chattel mortgage.
A chattel mortgage is a loan on a movable property such as an airplane, boat, or manufactured home.
9. What are the pros of prefab homes?
Some of the pros of prefab homes include…

Fast and affordable construction
All of the parts of a prefab home arrive pre-made.
This means that all you have to do is assemble them and hook up the home to utilities.
As a result, prefab homes tend to be built faster and with less vulnerability to weather delays and illnesses.
With that said, you'll still need to consider site preparation (including obtaining permits which can lengthen the process).
Prefab homes are also generally more affordable because they require fewer laborers over the course of fewer days.
This saves the owner money.
Additionally, because they are more sustainable and energy-efficient, they also add savings to the home.

More energy efficiency because of tighter seams
The tight seams and state-of-the-art windows help to keep heat in and reduce the energy bill.
Prefab homes are high-quality and help to lower your carbon footprint more than the typical stick-built home.

Built to withstand weather and other extremities
In addition to being more energy-efficient, prefab homes have also earned a reputation for being able to withstand natural disasters.
They're built for tight construction and to be transported on trucks.
As a result, they're often sturdier than stick-built homes.
If you live in an area where hurricanes, heavy winds and rains, etc. occur, then you may be interested in purchasing a prefab home.

Healthier
Prefab homes often go above and beyond to not only meet these health and safety standards but also comply with the building and zoning regulations and incorporate health-sustaining and health-improving features into the homes as well.
Some of these may include hospital-grade ventilation systems and whole-home water filtration systems.
10. What are the cons of prefab homes?
Despite their affordability, sustainability, and safety, there are still some drawbacks to prefab homes.
Here's what you should consider before deciding to build one yourself.

You must pay for a new prefab homes upfront rather than overtime, so they can be expensive to finance

You must purchase the land to build a prefab home on because you won't automatically own the land beneath it

It can be difficult to set up the site for construction (utility hook-ups, clearing and grading the site, etc)

Some HOAs or local zoning codes will not allow prefab homes
11. What parts are customizable?
Most providers will sell packages for prefab homes that are of fixed dimensions.
As a result, you'll know ahead of time what the floorplan is, and you'll be permitted some modifications to the layout and fixtures.
If you opt for a high-end prefabricated house, then you may be able to craft a bespoke house from scratch.
In the end, it really just depends on where you get your prefab home from.
12. Are prefab homes safe?
Yes!
There's a general misconception that prefab homes are not as safe as stick-built homes.
People believe this because of the alternative methods of construction involved.
However, this is untrue.
Prefab homes are constructed to meet strict building code regulations.
These are met with regular on-site inspections at every single stage.
Additionally, prefab homes are a safe option because of their manufacturing process.
They are constructed in a controlled environment using equipment specifically designed to reinforce the structure for long-term usage.
13. Is building a prefab home a good investment?
Before buying any home, it's important to understand whether or not it's a good investment.
Prefab homes dramatically reduce the construction time and provide a clear indication of how much it will cost to complete the project.
That said, the long-term ROI depends on the conditions involved.
For example, how much money will you recoup when the property is sold?
This can be difficult to answer under any given circumstances.
However, you can research the local property market for some ideas.
It's important to understand the local property market to see if prices are increasing and if there's a potential to make a profit on a future sale.
Keep in mind that the biggest issues with prefab homes often revolve around land, site and foundation concerns, and financing.
You'll want to make sure you choose a reliable builder and find a home that you love (don't compromise on those small touches if you intend to be here for a while!).
It's better to be picky and pass on a property that you don't think is quite right for you than to settle and deal with potential quality issues.
Final thoughts
Non-traditional housing is on the rise.
Is it the right move for you?
Prefab homes, whether modular, panelized, or kit homes, can fit any lifestyle and offer affordability and sustainability.
Additional Resources
If you are looking to buy affordable land
, you can check out our 
Listings
 page.
And before you buy land
, make sure you check out
Gokce Land Due Diligence Program
.
If you are looking to sell land
, visit our page on how to
Sell Your Land
.
Would you like to receive an email with our latest blog/properties every Thursday?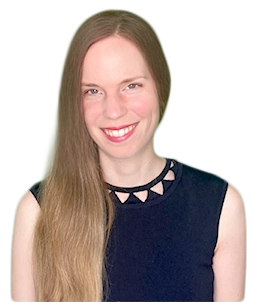 Disclaimer: we are not lawyers, accountants or financial advisors and the information in this article is for informational purposes only. This article is based on our own research and experience and we do our best to keep it accurate and up-to-date, but it may contain errors. Please be sure to consult a legal or financial professional before making any investment decisions.