Buying land and building a tiny house on it may seem like the perfect house hack.
It's minimalistic, private, inexpensive, and all-inclusive.
Yet, finding suitable land for a tiny house can be surprisingly difficult.
There are a variety of critical restrictions, risks, and financial investments that go into single lot development.
In this blog, we'll discuss the top things you must know as you begin this process.
Let's get started. 
1. What are the financial considerations of buying a tiny house?
The tiny house phenomenon is an increasingly popular trend.
A tiny house is a house of just a few hundred square feet that can cost anywhere from $10,000 to $100,000 depending on the materials, footprint, accessories, and amenities.
You typically can't get a mortgage for a tiny home, but you can buy a tiny house with cash, or it can sometimes be financed with a recreational vehicle loan or a personal loan.
What some people don't consider when they first think about buying a tiny house is that they'll need adequate land for their tiny house.
While this land may only be a fraction of an acre, it's another element that you must finance or fund when purchasing a tiny home.
There will also be ongoing costs related to it such as maintenance, utilities, and property taxes.
2. Should I build my own tiny house or buy a tiny house pre-owned?
If you're on a budget, you may consider building your own tiny house because it can significantly cut costs.
When you opt for the DIY approach, the biggest costs will be materials and tools.
You should expect to spend a minimum of $10,000 on tiny house materials.
Plus, you'll want to be confident about your skills and have hundreds of hours to spare.
Building a tiny house takes time!
If you're looking for a less hands-on option, then you can always buy pre-owned.
Tiny House Listings is a great place to start.
This site allows you to search for thousands of unique tiny homes for sale and rent throughout the world.
Start looking today!
3. What is the difference between a tiny home on wheels and an accessory dwelling unit?
Not all tiny homes are the same.
But roughly speaking there are two kinds of tiny homes:

Tiny homes on wheels
Tiny homes on wheels are exactly what they sound like: mobile tiny homes.
Because they can be moved, they are great for those who want a more mobile living arrangement.
However, precisely because they are mobile, many counties will register tiny homes on wheels as recreational vehicles and apply all of the same restrictions to them.
This often means that you will only be able to park a tiny home on wheels in locations where RVs are allowed (such as RV parks).

Foundation built tiny homes (aka accessory dwelling units)
Foundation built tiny homes are permanent dwellings, just like normal homes.
However, in many jurisdictions, they are classified as accessory dwelling units, meaning that they can only be built as secondary dwelling units on a single-family home lot.
They will also be subject to all local zoning and building regulations.
4. Should I consider urban, suburban, or rural land for my tiny house?
For some people, they'll look at this question and think, "Well, I like living in cities best, so I'll look in urban areas."
Unfortunately, finding land in urban areas can be incredibly difficult, and when you do find land you like, it can be outrageously expensive.
So, some areas work better than others for tiny houses.
In this section, we'll list some of the benefits and drawbacks of each type of area when you're looking for land for your tiny house.

Urban
Expensive, lots of building restrictions, difficult to find land.
If you want a tiny house in a city, it's best to find someone who owns a home already and rent backyard space or a parking space from them.

Suburban
Easier to find land, lots of HOA restrictions, more costly than rural land.

Rural
Most accessible place to build a tiny home.
Less expensive, fewer restrictive building codes, isolated/unserviced, sometimes no utilities.
5. Where do I find land for my tiny house?
Tiny houses can be built anywhere as long as you comply with your state's building codes and the county or city zoning ordinance.
If you have pre-owned property, your first step will be determining whether or not your land complies with these codes.
If it does, you're all set.
If it doesn't, you'll need to find different land for your tiny house.
When looking for land for sale, it's important to have three components in mind before beginning your search: size, location, and price.
Fortunately, some of the best sites to find property will allow you to search based on these criteria.
Here are some that we recommend:

Zillow

LandWatch

Land and Farm

Lands of America

Farm & Ranch
By using these sites, you can search within a designated city under home type.
You'll want to select lots/land.
You'll also be able to designate all of your other preferred criteria.
In general, you'll find the best place to be with a tiny house is outside of city centers.
This is because the land in city centers will be more expensive and prone to complicated building codes and zoning laws.
You can check out our article on the best places to find cheap land for some inspiration.
6. What are the local regulations on the land?
Before you purchase land for a tiny house, you'll need to consider two critical questions:

How is the land zoned?

What building standards are required?
Zoning laws govern the use of property in a particular area, and you'll need to check with your city or country to find out what is allowable on the land.
Unfortunately, you can't just pick any piece of land you want and assume that your tiny house is allowed.
Building codes and standards are also important to consider.
Building codes regulate the specific rules for each structure that is constructed on a property.
These codes are regulated by the state, county, and city governments.
Some counties don't have zoning or building laws, but rather enforce basic health and safety regulations.
Each situation varies, and it's important to do your research ahead of time.
The last thing you want to do is buy land that you're not legally allowed to use for your tiny house.
7. What do I need to consider when it comes to utilities?
After you've found the perfect piece of land and checked its zoning and building regulations, don't forget about the utilities.
There are some gorgeous areas that don't have power or water access.
So, this means you either need to create your own or pay to bring them to your property.
And…not everyone wants to do this.
Utilities are expensive, and the cost of bringing them to your property will vary depending on your location.
If you're far from the existing utility connections, it can be more expensive than you were imagining.
If there isn't a city water hookup, then you may be looking at having to dig a well.
If you don't have access to sewage, then you might need to consider a septic tank.
This can take your inexpensive tiny house and start tacking on tens of thousands of dollars.
The most affordable route will be finding inexpensive undeveloped land that has utility connections.
"Off-grid" sounds great until you need to add in normal amenities to live there.
Keep searching until you find the right land – don't settle!
8. How much will it cost to develop land for a tiny house?
Unfortunately, there's no easy answer to this question.
However, know that it can get expensive to develop land for a tiny house.
While the tiny house may be inexpensive, you'll need the land to house it on (no pun intended) and also amenities on the land to make it livable.
For example…how do you intend to get onto the property?
Will you have to pave a driveway or access road?
While we can't give you an exact estimate of the costs that you're up against, we can give you an idea of what you'll be paying for.

Land itself

Property survey

Soil and water tests

Permit fees

Engineering services

Utility hookups (power, water, sewage)

Tree removal

Paving a road/driveway
Make sure you also add a couple of thousand dollars to your budget for emergencies!
There are often unexpected problems or fees.
Even if you have a general budget in mind before you begin, chances are you may need that cushion.
9. What are the biggest obstacles when it comes to land for your tiny house?
Your tiny house may be everything you've dreamed of.
It's beautiful, comfortable, and highly affordable.
The world could be undergoing a zombie apocalypse, and you wouldn't know it when you're in your tiny house.
Yet, finding parking or land for your tiny house is the major obstacle that most tiny house enthusiasts will face.
If you can navigate the following, then you'll be in a good spot.

Your state's tiny home restrictions

Local zoning and building codes

Financing your tiny home
10. What other "alternative arrangements" may be available?
If you're hitting a dead-end with your tiny house land search, don't despair!
Not everyone finds the perfect plot of land and lives happily ever after.
Sometimes, the solution is in your own backyard (or someone else's!).
A lot of tiny home enthusiasts will actually end up with their tiny house on the land of a friend or family member.
Sure, this may not be what you were envisioning initially, but it could be a start to your tiny house living.
Being open to this type of arrangement could get you started and then give you time to save for the land that you really want.
Here are some alternate options you can consider.

Talk to your friends and family members:
They may have land that you can use (temporarily or permanently).
Sometimes land runs in families and no one is using it.
You never know until you ask!

Go online:
This is a little less conventional, which is why some people aren't comfortable with it.
That said, sites like Craigslist or Nextdoor often have people advertising their driveway, backyard, or other space where people can put a tiny house.
If you just need a small space, this could be the place you find it.
Just make sure you're being safe and smart on the internet.
You never know who you could meet!

Look for a tiny house group:
If you're looking for tips from knowledge experts, find a tiny house group through a local organization or Facebook page.
They'll be able to give you information based on their own experiences with tiny houses.
That can be much more useful than trying to figure it out on your own or relying on the advice of those who have never used or owned a tiny house either.

Tiny home communities:
A tiny house community offers land for rent that is specifically set up for tiny homes.
This often includes amenities such as running water and washing facilities.
To find tiny home communities, you can just google tiny home communities near you.
11. Which states have flexible building codes or zoning regulations?
Because your situation will depend on where you're located, it's worth knowing which states have the most flexible arrangements for tiny house owners.
The following states have progressive building codes and are known for interesting tiny house projects.

California
California is one of the best locations if you want to have a tiny house.
In general, Los Angeles tends to be less progressive, but the city did agree to return tiny houses that were built for homeless people that had been seized by the police.
Other counties like Alameda, Contra Costa, Lake Mendocino, Napa, Sacramento, and Sonoma are all tiny house-friendly.
A tiny house on wheels can be parked in the backyard of a person who needs assistance as a "caregiver dwelling."
Fresno city zoning also extended the ability to have a tiny house on wheels in your backyard without the requirement of serving as a caregiver.

Colorado
In 2014, the town of Walsenburg became the first in the state to amend its zoning regulations for tiny houses (spaces between 120 and 600 square feet).
Since then, a few other towns have started to add tiny house amendments, including the Town of Durango.

Florida
Tiny houses were first considered in Florida during a citizen-led initiative in Rockledge.
They defined two appropriate zoning districts for tiny houses: redevelopment mixed-use districts (RMU) and planned unit development (PUD).
These definitions distinguished between tiny houses and tiny houses on wheels.
Now, both types of tiny houses are legal within the city limits.
This helps to open the doorway for other areas to allow them in the future.

Massachusetts
In the past few years, a Nantucket resident began pushing for an amendment to the town's zoning bylaws for residents to start building tiny homes.
For this to be allowed, an amendment would need to be approved by the attorney general's office for new residential construction under 500 square feet in several districts.

Michigan
Michigan is currently designing tiny houses to help house low-income residents in Detroit.
It's the first project of its kind.
The homes are expected to be between 250 and 400 square feet. 

New York
The New York City Mayor's Office has relaxed zoning restrictions so that developers can now include apartments under 400 square feet in new development.
This has opened up the first micro-apartment buildings to residents this year.
The rest of New York state is still waiting on relaxed zoning restrictions, but they're likely to come.
One popular rental option is the Getaway house that can be found in various areas of the country.

Oregon
Portland is an appealing spot if you want to live in a major city in your tiny house.
It allows and supports the construction of accessory dwelling units (ADUs).
Visit here to learn more about how to build an ADU in Portland.

Texas
The town of Spur declared itself the tiny house capital of America.
This meant their local government voted away all building restrictions, which resulted in a drastic increase in individuals submitting their tiny house designs for approval.
One important note is that tiny houses on wheels must be placed on concrete foundations due to tornados.
Rules on accessory dwelling units (ADUs) were also relaxed in areas like Austin, Fort Worth, and Dallas, so if you're interested in these locations, then it may be worth looking into.
Texas has a number of areas with no zoning ordinances, which are areas that have loose or no zoning guidelines.
You'll mostly see unrestricted land in remote and rural areas throughout the country.
12. What if I'm hitting a dead end?
Remember, the tiny house movement is still new.
If you feel like you're not getting any leads, you're not alone!
Hang tight.
Many states are changing their views on tiny houses, and their legislation on them is following.
In the next few years, it will become easier and easier to find a great place to live with your tiny home.
Final thoughts
Are you reading to buy land for your tiny house?
You're on the right track!
Additional Resources
If you are looking to buy affordable land
, you can check out our 
Listings
 page.
And before you buy land
, make sure you check out
Gokce Land Due Diligence Program
.
Don't forget to check out my latest
Gokce Knowledge Class
:
31 Lessons I Learned Selling My First 500 Properties Online
.
If you are looking to sell land
, visit our page on how to
Sell Your Land
.
Would you like to receive an email with our latest blog/properties every Thursday?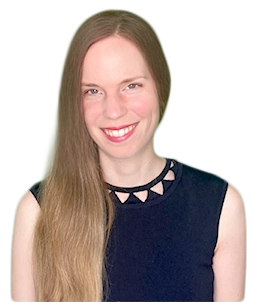 Disclaimer: we are not lawyers, accountants or financial advisors and the information in this article is for informational purposes only. This article is based on our own research and experience and we do our best to keep it accurate and up-to-date, but it may contain errors. Please be sure to consult a legal or financial professional before making any investment decisions.