A home design app allows you to consider different home improvements and renovations before making a final decision.
You can experiment with various layouts, décor, renovations, or extensions before you pull the trigger and decide to make it final.
If you're someone who has trouble visualizing changes before they're made, home design apps can be incredibly useful to you as you navigate design projects.
Here's everything you should know.
1. What are the benefits of home design apps?
Home design apps are extremely helpful to homeowners and interior designers when they're preparing to transform a space.
Here are the top benefits of using one of these apps.

Readily available

User-friendly

Affordable

Useful
There's no other way to put it.
Home design apps are just plain useful.
Whether you're trying to decide on the new layout of a house you're about to move into, you want to envision a new paint color, or you want to select the perfect vintage couch for your living room, there's an app out there that can help you with this.
2. What are the best home design apps for floor plans?

RoomScan Pro
Have you spent hours searching for the original floor plan of your house?
You thought you put it with all your original moving documents, but now you can't seem to find it.
With RoomScan Pro, you don't need it.
This app allows you to scan your room to get your dimensions as well as a 3D model.
Another great feature is augmented reality scanning, which allows you to touch your phone against the walls to measure.
You can use it for individual room planning or exteriors and gardens.
Visit here to learn more.

Live Home 3D
Use the Live Home 3D app for your detailed floorplans and 3D rendering needs.
You'll be able to see exactly what your finished new build or renovation will look like in real time.
The app allows you to walk through the interior, apply materials, arrange furniture, and share the work among your devices.
Visit here to learn more.

Planner 5D
Planner 5D is another immersive home design tool.
You're able to explore the layout with your feet virtually on the ground.
You can either build your layout from scratch or use a template.
The template is often helpful if you don't have time to build your floor plan from scratch or don't want a super complicated design.
You'll be able to make modifications to the floor shape, size, materials, and colors after you have your general floor plan created.
After that, you can add furniture to model how your house truly appears.
Visit here to learn more.

Floorplanner
This website allows you to design and decorate your space in both 2D and 3D.
You don't have to download any software in order to use this website.
It's a functional floor planner that lets you create your layout before switching to 3D and decorating your space.
Visit here to learn more.
3. What are the best home design apps to find furniture?

Ikea Home Planner Tools
This tool isn't an app, but it sure is helpful!
We've all wished we could envision a piece of furniture in our space as we were flipping through a catalog.
Ikea provides you with this very feature!
First, you can configure your floor plan, and then you can browse from the store's gallery for furniture and accessories.
If you know you want to shop at Ikea, this is an incredibly useful feature.
There are also room-specific tools like a virtual kitchen planner, bedroom planner, bathroom planner, and other storage planning solutions.
Visit here to learn more.
4. What are the best home design apps for paint and color palettes?

Design a Room
Are you someone who loves to see colors next to each other (or better yet, physically in your space)?
The Free Design a Room app allows you to see the different color combinations of flooring, cabinetry, ceiling, walls, and countertops from your device.
Here are the steps you'll use:
Choose a room in your house
Pick your style (i.e., contemporary, traditional, global fusion)
Experiment with colors, textures, and finishes
Similar to other apps, you can select a certain paint brand to work with.
For example, if you know you plan to use Sherwin Williams, then the app has those colors that you can work with.
Or if you've heard great things about Benjamin Moore and you want to play around with those colors before settling on one, then this is a great way to do it.
This app is a fabulous way to learn about products before you buy them.
The app also comes with extra design advice that keeps your rooms both stylish and functional.
For instance, if you're designing a bathroom, then it may advise against using hardwood flooring because of all the plumbing.
Visit here to learn more.
5. What are the best home design apps for flooring?

Carpetright Visualizer
If you want to invest in new flooring, but want to make sure it'll look right in your space, consider using the Carpetright visualizer.
To use this site, take a photo of your chosen room (or select a sample room) and upload it to the visualizer.
You can customize the wall color and flooring type to make it look like your current room.
Then you can switch it up to see what your room would look like with carpet, vinyl, wood, or laminate flooring.
Once you're feeling more confident about what you like and don't like, you can order floor samples.
Visit here to learn more.
6. What are the best home design apps for organization?

Morpholio
Design projects require a lot of organization.
Design professionals put together mood boards, shopping lists, cut sheets, and specs.
It's a lot to keep together for a client, especially if project management skills don't come naturally.
If you're looking for a great organizational app, try Morpholio Board Pro for iOS.
It's completely free for basic use.
If you love it, you can also upgrade to pro tools for $4/month or $12/year.
Visit here to learn more.

Housepad
Housepad stores notes and visual instructions on household maintenance.
You can share it with family, guests, staff, and decorators to help your home run smoothly in various aspects.
A particularly helpful feature is the to-the-trade component that your decorator can use to catalog all your home's furnishings.
It's available on both iOS and Android for free.
Visit here to learn more.

The Home Renovator
Home renovation projects are no small journey!
Most people think the most useful app will be what allows you to envision the room at the end of the project.
Is that true? Probably not.
The Home Renovator online tool allows you to plan and track the materials you need such as drywall, paint, ceramic tile, ceiling tile, and deck projects.
The site offers free worksheets that let you measure your space, enter your measurements, and review your tool requirements.
Then, it takes care of the hard part by telling you just how much material you need for your project, the estimated price, and instructions (with pictures!) that demonstrate the cutting and placement of materials.
If you're DIYing a home project in the coming weeks, don't hesitate to go online to The Home Renovator.
Visit here to learn more.
7. What are the best apps for artwork?

Art.com
Art can be a huge investment when decorating a house.
Most people think of it as an accessory, but quality art is expensive.
Because it can take up so much of your budget, you want to make sure that you like the pieces that you're purchasing.
Art.com has created a new augmented reality app (available on iOS for free) that allows you to see how your artwork will look on your actual wall before you purchase it.
How cool is that?!

Photo Measures
Do you always have trouble figuring out what size artwork can fit in your space?
This app is here to help!
It allows you to collate and save measurements on your phone.
It can also store the dimensions and measurements of other things like cabinetry, floor, area, wall size, etc.
This way, when you're out and about shopping or online picking out art, all you have to do is pull up the dimensions of your space to determine the appropriate size.
Visit here to learn more.
8. What are the best home design apps for room planning?

Roomstyler
Do you want to plan where certain pieces of furniture can go before you've purchased them or prior to their arrival?
Roomstyler 3D Home Planner is a great software for this purpose.
It's simple and intuitive to use.
While there are tutorial videos that you can use to learn the tool, there's almost no need for them.
Using this software, you can create a custom room in minutes.
You're able to furnish and decorate your digital room with real items from brands that you want to purchase from.
Visit here to learn more.

HomeByMe
This is another handy design tool that is perfect if you want to create a model with the real items that will be furnishing your home.
Brands add their products to their catalog, which makes them easy to find and use.
Similar to other apps, you're able to switch from 2D to 3D after you've completed your floor plan.
Visit here to learn more.

Homestyler – 3D Home Decor
This is an easy-to-use program with simple drag-and-drop functions.
You start by creating a floor plan and then dress it up with other designs.
If you're early in your design journey, this is a great app to try out.
You can select cabinetry, appliances, furniture, rugs, and other décor accessories.
Visit here to learn more.
9. What are the best apps for inspiration and tips?

Houzz
Houzz is considered the "one-stop-shop" for design inspirations and tips.
This app offers you a directory of professionals to help you get the job done.
It also features an online store with countless home décor products.
Visit here to learn more.

Havenly
In addition to featuring personally curated products and photo technology, Havenly features a live chat feature with professional interior designers.
If you're interested in getting help with your room or need some help with questions you have, this is a great resource.
Visit here to learn more.

Vogue Living
What better inspiration than Vogue itself?
One of the most famous home décor magazines in the world is now available via the app!
You'll be able to pull design ideas and inspiration from this cultural giant.
We suggest taking advantage of the 30-day free trial first!
Visit here to learn more.
Final Thoughts
These home design apps are at your fingertips for your upcoming project!
Whether you choose an app that you can download on your phone or you select an online project tool, both are incredibly helpful as you figure out your vision.
Just make sure you select the right app or tool for your skill level.
Some apps are intended for professionals while others are for beginners.
Keeping this in mind can make the whole process less frustrating and more productive!
Additional Resources
Don't forget to explore our unbeatable
$1 Down Land Listings + Vacation Giveaway
!
Would you like to receive weekly emails with our latest blog/properties?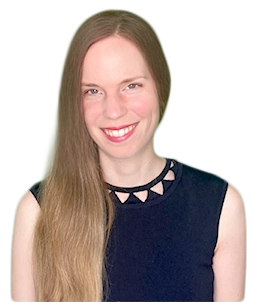 Disclaimer: we are not lawyers, accountants or financial advisors and the information in this article is for informational purposes only. This article is based on our own research and experience and we do our best to keep it accurate and up-to-date, but it may contain errors. Please be sure to consult a legal or financial professional before making any investment decisions.