When we hear the phrase "wire fraud in real estate," it doesn't sound like a modern problem.
It sounds like an issue you'd have back when people were communicating via telegraphs.
Yet, wire fraud is a major issue that can plague property owners during the already stressful closing period.
In this blog, we'll talk about mortgage wire fraud and how it impacts real estate transactions.
Here are the top things you should know.
1. What is wire fraud in real estate?
Real estate wire fraud is a scam where a hacker poses as one of the parties in a real estate transaction.
The hacker will then convince you to divert your closing costs into a fraudulent account.
Wire fraud uses a hacking technique called phishing in which a hacker uses fake email accounts, phone numbers, or websites in order to impersonate a legitimate business.
Another technique you may see is called "spoofing."
Spoofing occurs when a scammer uses special software to mimic your agent or lender's phone number or email.
When the hacker contacts you from a spoofed account, it can look exactly like you're communicating with someone you trust.
The average closing costs for the buyer run between 2 to 5 percent of the loan amount, which means this total can be anywhere from $6,000 to $15,000 on a $300,000 home purchase.
Most buyers will pay their closing pockets out-of-pocket as a one-time expense, which makes this a lucrative scam for hackers.
The ultimate goal in a wire fraud scam is to get your closing costs – thousands of dollars – into an account that the scammer owns.
This can happen with a last-minute change in the banking procedure: for example, the scammer (posing as your title company) may tell you that they accidentally sent you the wrong wiring instructions the first time.
Yet, the unfortunate truth is that if you wire your funds to the wrong account, that money is gone.
Wire fraud can leave you out of thousands of dollars and delay your closing.
2. How does wire fraud work?
Understanding how wire fraud works is a key element in recognizing when it happens to you and preventing it from moving forward.
We'll talk you through a likely wire fraud scenario, so you can get acquainted with how it works.

You're about to buy a home or property, and you're ready to close on your loan.

You finalize all of your closing details, and you know exactly what the closing costs are for the transactions.

You'll see a new email in your inbox with content like the following: "URGENT: Instructions for Wiring Your Closing Funds"

When you open the email, it will look entirely legitimate.
It will be from your real estate agent's address.
It will have their email signature, and it will address you by name.

The email will tell you that there's been an error with your closing – that you can no longer bring a check to closing and that you need to wire the funds instead or that the original bank account is no longer valid

The email will sound urgent and as though you could lose your property if you don't act quickly.

The email will also ask you to wire the funds to a new address.

After a few days, your real estate agent will contact you to ask if you have everything prepared.

Confused, you'll wonder why she would ask you this after sending you the email.

Once contacting your lender, your agent will confirm that no funds have been received and you're a victim of wire fraud.
Unfortunately, this happens to more and more people each year.
The person they communicate with via email was never a legitimate party to the real estate deal.
The scammer used spoofing to make it look like a valid transaction.
Phishing software makes it possible for scammers to learn tons of valuable information about you, your loan, and how much you owe for closing.
With all of this information, they're able to set up a convincing scheme to get you on board.
They're then able to spoof a trusted party's phone number and email.
Don't be fooled!
Understanding the current phishing tactics can help keep you and your money protected throughout this transaction.
3. How can I identify wire fraud?
Are you worried that you won't be able to catch wire fraud in action?
These scams can be tricky, and if you've never been through the closing process, it can be difficult to know what to watch out for!
We'll talk you through some concrete steps, so you can feel more prepared than ever.

Know the closing process
As noted above, having a thorough understanding of the closing process can help you avoid scams.
Make sure you have an in-depth conversation with your real estate agent either in person or over the phone to discuss how you'll complete the closing process.
You should avoid putting this in writing via email, so a scammer isn't able to hack your email and gain access to your plan.
What should be discussed during this conversation?
Valid payment methods
How the money should be wired
The password that both parties can use to confirm the other's identity
Everything about the closing process should be discussed in person or over the phone.
Anything you write in an email can later be used by scammers to impersonate someone you trust.

Write down contact information
Make sure you have multiple contact methods for everyone who is involved in your closing transaction.
Your lender, real estate agent, title company, attorney, and settlement agent should all provide their name, email, and phone number.
This way, you'll be able to contact anyone you need to without relying on information in emails you've received.

Beware of any changes to the closing process
Scammers often prey upon the notion of urgency.
It's the, "If you don't get us money immediately, then you'll lose your house or property," mentality.
They want to cause you confusion and panic so that you'll go against your better judgment and wire money to the account listed in the email.
Anyone who tries to get you to do something instantly may not have the best intentions.
So, be cautious and know that this is a red flag for wire fraud.

Call to confirm any wire transfer instructions
If you ever receive an email as we described in #2, your first reaction should be to pick up the phone and call your real estate agent.
Call them at the number you've written down (not the one listed in the email as these could be ones created by scammers).
Regardless of how legitimate the email looks, contact your real estate agent or lender to confirm the next steps.
Your lender should be able to repeat the name on the account, account number, amount due, and other details over the phone without being prompted.

Never email any financial information
Get this into your head now: email is NOT a safe way to transmit your financial information.
Phishers are able to hack your email and use this information in future attacks.
Even if you're emailing someone you trust, don't put anything in writing.
The best way to communicate financial information is in person or via phone call.

Be wary of phone conversations
Yes, we know we just told you to call to confirm any wiring instructions above.
But we also want to note that it can be difficult to distinguish whether a phone call is a scam or legitimate.
Wire fraud scammers are now calling victims and telling them that they have information for them IF they confirm their identity.
How do you solve this problem?
Call your people first.
If you're not familiar with a number that you got a call from, or you simply don't trust what's being said on the other side of the phone, hang up and redial.
It's much better to check, double-check, and trust your gut than to lose thousands of dollars in this process.
Your real estate agent and lender should understand your caution, and they'll be able to work with you to confirm the specific wiring instructions and any legitimate changes to the closing process.
4. What should I do if I've been a victim?
Okay, so you fall victim of wire fraud.
What do you do?

Take a deep breath.
You still have options!

Contact your bank or wire transfer company immediately.
If you think that you may not have sent money to the right source, then you'll want to contact your bank or wire service as soon as possible.
You may be able to request a wire recall; this should be done as soon as possible after you make the transaction.
Sometimes you can get the money back, but this is only in situations where you act fast, so don't delay!
Reporting the error quickly and explaining what you think happened will increase your chances of getting your money back.
You may also need to ask the bank to contact the fraud department so the receiving bank can freeze the funds in the scammer's accounts.
Make sure you note the bank and accounts that received your money because you'll need this information later.

File a complaint with the FBI's Internet Crime Complaint Center.
In this complaint, you'll need to provide information about the transaction, the scam itself, and the victim.
You'll need to provide as many details as possible about the contents of the phishing emails, the links you clicked, etc.
Submitting this report will provide an IC3 Complaint Number, which you'll need in the next step.

Contact your local FBI field office and provide the IC3 Complaint Number.
Locate your local FBI field office and report the details of the crime to the agent in charge of processing financial and cybercrimes.
The IC3 Complaint Number will give them the details of your case.
You'll also need to provide them with your personal contact information.
If you're an enterprise, you'll want to contact legal counsel at this time to see if an injunctive order is necessary.
If it is, then you'll want to send the order to the banks involved.
This injunctive order will ensure that all the banks that received your money are no longer able to transfer funds from such accounts.

Contact all banks that may have received your funds.
Sometimes wire fraud scammers will transfer your money to other banks.
You'll have to spend time contacting all of these banks as well and asking about a wire recall to freeze the recipient's accounts.
When you do this, you'll need to provide information about the fraudulent transfer, so the bank is able to identify it.
Once the account is frozen, confirm how long that freeze will remain in place as well as that the wire recall has been initiated.
Be sure to write down the number you used to contact the bank, the time of the call, the name of the bank representative you spoke to, their phone number, and their email address.
If you're an enterprise or business, contact your insurance provider at this step.

Contact local authorities and file a police report.
During this step in the process, you'll give the local authorities all the information they need.
Make sure you save the incident number and police report number.
Exchange contact information for any future communication.
5. Is wire fraud common in the real estate industry?
Wire fraud attempts are more common than people like to believe.
According to data from the FBI's Internet Crime Report,  there were 11,578 victims of real estate fraud in 2021.
Considering that there were 6.12 million homes sold in 2021, it's comforting to know that there were under 12,000 victims of real estate fraud.
Still, consumers lost over $350 million in real estate transaction costs to scammers that same year, and this can happen to you if you're not careful!
Final thoughts
Wire fraud in real estate isn't a problem you ever want to deal with personally.
It can put your closing costs at risk and a damper on your entire home or property purchase.
While most people think that it can never happen to them, the rates of wire fraud are rising.
Phishing and spoofing are real techniques that scammers use, and too much valuable information is contained in people's emails.
When it comes time to close, make sure you're working closely with your real estate agent either over the phone or in person, and don't share any sensitive details via email.
If something does happen, then you should contact your bank immediately and work through the steps listed above.
The faster you act, the more likely you are to get your money back!
Additional Resources
If you are looking to buy affordable land
, you can check out our 
Listings
 page.
And before you buy land
, make sure you check out
Gokce Land Due Diligence Program
.
Don't forget to check out my latest
Gokce Knowledge Class
:
31 Lessons I Learned Selling My First 500 Properties Online
.
If you are looking to sell land
, visit our page on how to
Sell Your Land
.
Would you like to receive an email with our latest blog/properties every Thursday?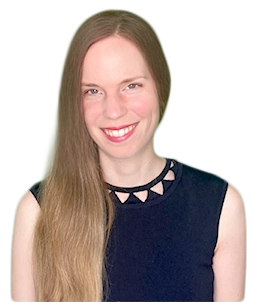 Disclaimer: we are not lawyers, accountants or financial advisors and the information in this article is for informational purposes only. This article is based on our own research and experience and we do our best to keep it accurate and up-to-date, but it may contain errors. Please be sure to consult a legal or financial professional before making any investment decisions.