Corn, caucuses and hay, yes – but wind turbines in Iowa?
This is probably not what you first imagine when you picture the state.
No state grows more corn than Iowa; it produces 2.7 billion bushels!
And if you don't think of corn, then you probably think of the Iowa caucuses.
You know, the political party meetings that help select the U.S. presidential candidate.
Since 1972, Iowa's caucus has been the first one held each election cycle, which arguably makes it the most important because it sets the tone for the race.
But after this article, hopefully, you won't just think of corn or caucuses when it comes to Iowa.
You'll think of WIND.
Yes, wind.
Did you know that wind power is the largest source of electricity generation in Iowa?
Keep reading for everything you should know about wind turbines in Iowa.
1. What are wind turbines?
Wind turbines operate the opposite of a fan.
Instead of requiring electricity to create wind, they turn wind energy into electricity using the aerodynamic force from the wind turbine blades.
2. How do wind turbines work?
Believe it or not, wind is actually a form of solar energy.
It's caused by a combination of three concurrent events:

The sun unevenly heating the atmosphere

Irregularities of the earth's surface

The rotation of the earth
Wind energy describes the process by which the wind is used to generate mechanical power for specific tasks like grinding grain or pumping water.
A generator can convert this mechanical power into electricity as well.
A wind turbine transforms wind power into electricity using the aerodynamic force from the rotor blades.
Wind flows across the blades, and air pressure is different on each side of the blade which creates a lift and drag.
This force causes the rotor (connected to the generator) to spin and creates energy.
3. Which states have the most wind turbines?
Texas is the state with the most wind turbines.
It generates more wind power than the next three highest states — Iowa, Oklahoma, and Kansas — combined.
Here's a breakdown of these states' installed capacity.

Texas – 36,808

Iowa – 12,428

Oklahoma – 11,992

Kansas – 8,245
4. When did Iowa first install wind turbines?
The development of wind power in Iowa began with a state law passed in 1983.
This law required investor-owned utilities in the state to purchase 105 MW of power from wind generation.
Initially, the goal was set by Former Governor Terry Branstad to have 40 percent of electricity generated in Iowa through wind power.
However, this goal was exceeded in 2019.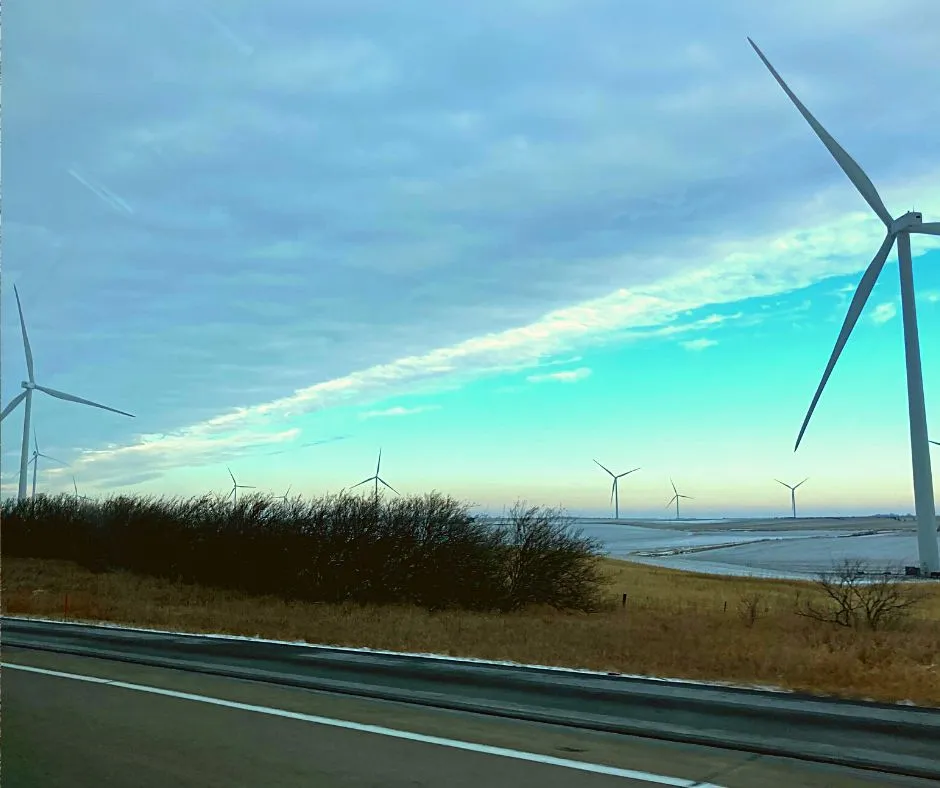 5. How much power comes from wind in Iowa?
Nearly 60% of the state's electricity is generated from wind turbines in Iowa.
This ranks it first in the nation for wind energy as a share of total electricity generation according to the American Wind Energy Association.
6. Have wind turbines in Iowa become controversial?
Yes, as the number of wind turbines in the state grows, they have started to generate controversy.
For one, wind turbines do dramatically change the scenery and character of rural neighborhoods.
There are also concerns that turbines may lower surrounding property value and create noise pollution.
For example, in July 2022, a member of an east-central Iowa group sued the Tama County Board of Supervisors alleging that it violated the state's open meeting law.
This coalition was formed in March 2022 in response to a proposed wind farm that could, along with another farm under early construction, triple the number of turbines in the county.
The group called "Tama County Against Turbines" requested that a judge temporarily halt any new turbine project.
The group's requests are as follows:

Increase the minimum distance between the new turbines and buildings and property lines

Further restrict the turbines' noise

Consider the input of residents whose homes lie in the shadows of turbines, which can suffer from a slow strobe effect

Relegate wind farms to less-productive cropland
7. Where are wind turbines in Iowa?
Here is a list of some of the wind projects in Iowa.
If you're looking for one of the most notable in the world, you should check out the Buffalo Ridge.
This is the most prominent topographic feature throughout the Midwestern prairie.
It stretches through three states from South Dakota to Minnesota to Iowa.

Intrepid – located between Schaller and Storm Lake (north of U.S. 20)

Top of Iowa – located near Joice (west of I-35)

Story County I – located north of Colo

Story County II – located south of Humboldt, Story, and Hardin counties

Pomeroy – located between Pomeroy and Fonda (along Iowa 7)

Endeavor – located near Lake-Park, Harris (along Iowa 9)

Century – located north of Blairsburg (along U.S. 69, west of I-35)

Buena Vista – located in the Alta, Peterson, Truesdale area

Victory – located near Arcadia and Westside (U.S. 30)

Carroll – located northwest of Carroll, near Mt. Carmel & Breda

Hancock County – located in Klemme

Hardin Hilltop – located north of Jefferson, 7 towers

Charles City – located west of Charles City

Walnut – located near Walnut, northeast of Council Bluffs (mostly south of I-80)

Whispering Willow Wind Farm – located in Franklin County between Hampton and Iowa Falls

Adair – located South of Adair (near I-80)

Barton – located near Kensett (east of I-35)

Crystal Lake – located between Buffalo Center and Crystal Lake in Hancock and Winnebago Countries

Pioneer Prairie – located in Howard and Mitchel Counties

Crosswind Energy – located southeast of Ruthven (U.S. 18)

Lost Lakes – located West of Milford in Dickinson County

Iowa Lakes Superior – located near Superior (U.S. 71)

Iowa Lakes Lakota – located near Lakota (Iowa 9)

Laurel – located west of Laurel

Rippey – located between Rippey and Grand Junction

Vienna – located south of Gladbrook

Beaver – located in Boone and Greene counties

Prairie – located in Mahaska County
8. How much wind is needed to generate wind power?
Around 7 mph is needed to generate power with a wind turbine, but more is better.
On the Buffalo Ridge, for example, winds average around 17 miles per hour.
So, there's more than enough to go around with its 257 windmills!
These turbines serve approximately 71,000 households and 192,000 in one year.
A single tower produces enough energy for approximately 747 people.
9. What tax credits are available for developing renewable energy in Iowa?
If you're looking for ways to lower your tax burden, you may consider developing a wind farm with turbines.
A state production tax credit of 1.5 cents per kWh is available for energy sold by eligible wind energy facilities and certain other non-wind renewable energy facilities.
If you file your application after July 1, 2011, tax credits are available for on-site consumption of renewable energy from facilities with a nameplate capacity of 750 kW and above.
For wind energy facilities, the maximum total eligibility is 363 MW.
For the facility to be eligible, it has to have been in service before January 1, 2018.
Once you have a tax credit certificate, they are transferable.
They can apply to corporate income, franchise, insurance premiums, sales and use, or replacement tax.
For more information about this tax credit, check the Iowa Code Chapter 476C.
You can also visit Renewable Energy Tax Credits or this non-IUB resource.
10. What are the Iowa Utility Board's requirements for siting a wind turbine in Iowa?
To build a wind turbine in Iowa, a facility must apply for a generating certificate prior to construction.
There may be additional requirements mandated by the county, local municipality, state, and federal government.
Be sure to do your research if you're interested in having your own wind turbine in Iowa.
11. How big are wind turbines?
In Buffalo Ridge, wind turbines stand at approximately 26 stories tall.
Their wingspan is the size of a jumbo jet.
Each blade weighs about 8,000 pounds with a single tower weighing 57 tons.
12. Is wind energy a good step toward sustainable energy?
Yes, for the same amount of energy that the Buffalo Ridge turbines produce, it would take 301,000 tons of coal to make the same electricity.
They offset 3,400 railroad cars of coal in one year, which is ideal.
Every state should be looking for ways to incorporate more wind energy.
13. How much do wind turbines cost?
We've primarily discussed the large wind turbines in Iowa that make up wind farms.
However, if you're a homeowner, you may wonder if you should install residential wind turbines.
After all, if they operate so well on a large scale, couldn't they produce energy for your house or land on a small scale?
Indeed, they can!
Wind turbines have significant economies of scale.
The good news is that smaller farm or residential scale turbines cost less overall.
However, they can be more expensive per kilowatt of energy-producing capacity.
If you're worried about the cost of installing a turbine on your land, make sure you do your research.
Many states (like Iowa) offer tax and other incentives to help encourage wind turbine installation.
As an Iowa state resident, you can combine federal wind energy rebates with state wind energy incentives to make your home wind power installation cost around 60 percent less than what it would have been.
If you're looking for a ballpark estimate of cost, wind turbines under 100 kilowatts cost roughly $3,000 to $8,000 per kilowatt of capacity.
If you purchase a 10-kilowatt turbine (typically what's needed to power a large home), then you're probably looking at an installed cost of $50,000 to $80,000 (or more).
Costs for commercial-scale wind turbines, like those on wind farms in Iowa, vary depending on the following factors:

Number of turbines ordered

Cost of financing

When the turbine purchase agreement was executed

Construction contracts

Location of the project

And other factors
Most commercial-scale turbines installed today are 2 MW in size, which puts the price tag at between $3 to $4 million.
14. What's the process for installing wind turbines in Iowa?
If you're interested in installing residential turbines as a landowner, follow these steps.

Reach out to a few companies in your area to get quotes and learn about their services
Don't just reach out to one and call it quits!
Compare the services and prices to get the best deal.

Chat with an Iowa wind installer on the phone to arrange an in-person visit
They'll likely want more information on your home or business, the proposed location of the turbine, and any additional contact information they may require.
Based on this phone call, you may be able to narrow down or eliminate companies that you don't think are a good fit.

Meet on-site with the company to assess the location of the turbine
During this visit, the installer will take wind measurements and answer specific questions about the installation.
Don't be afraid to ask questions about the process.
Chances are you've never had a wind turbine before, and since it'll be on your land, you should learn as much as you can from the experts around you.

Get a detailed proposal
After the on-site visit, the turbine installer will provide a detailed installation proposal with all applicable rebates from local and federal energy tax credits.

Sign a contract
Lock in who you want to do this job for you.
If you didn't decide in the earlier stage who was the best fit for the job, this is the time to do it!

Have your wind turbine installed
The installation itself often takes 1 to 2 days after the generator and other equipment arrive.
You'll likely need 2 to 3 local installers to work together to complete this job.

Get power
Your wind turbine will now generate power.
Work with your local utility company to offset some or all of your energy use with net metering.
It can be especially exciting for property owners to see their energy bills begin to decline.
Final Thoughts
If you're an Iowa state resident with land, look at wind turbines today.
This is one of the best states for wind energy because there's an abundance of wind and the government offers fantastic incentives for installation.
Additional Resources
Don't forget to explore our unbeatable
$1 Down Land Listings + Vacation Giveaway
!
Would you like to receive weekly emails with our latest blog/properties?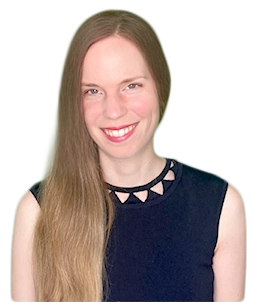 Disclaimer: we are not lawyers, accountants, or financial advisors and the information in this article is for informational purposes only. This article is based on our own research and experience and we do our best to keep it accurate and up-to-date, but it may contain errors. Please be sure to consult a legal or financial professional before making any investment decisions.