If you're researching the RV life, you may have heard a thing or two about "boondocking" and could be wondering, "what is it?"

If you're not quite sure what it entails or if you'd be up for it, keep reading.
We've got everything you need to know before you try it out.
Let's get started.
1. What is boondocking?
There's no official definition when it comes to boondocking, but most will agree that it refers to "dry camping" or dispersed camping on public lands.
In other words, no electric, water, or sewer hookups.
This typically occurs outside of a developed campground.
So, you'll find yourself a durable surface to park your rig or pitch your tent, but not much else will be available to you.
2. Where can I go boondocking?
The National Forest Service, Bureau of Land Management (BLM), and Department of Fish and Wildlife all have thousands of acres of land where free camping is allowed.
Just keep in mind that you may not be able to boondock anywhere you want.
Check for "designated dispersed camping areas" to see if boondocking is limited to certain areas in the park.
Also, check to see if you need a backcountry permit before parking in a given location.
Be sure to follow all rules while boondocking!
3. Do I need a special kind of trailer or RV to boondock?

No!
Boondocking can be done in most conventional RVs and trailers.
Having said that, there are some that tend to do better in rough terrain.
Below are a few suggestions:

Travel trailers
Go with a trailer that can be pulled by a small SUV, such as teardrop trailers, pop-ups, and A-frames.
These can help you navigate narrow roads.

RVs
Likewise, a smaller RV (i.e. a Class B or campervan) will be more nimble.
You will also want an RV outfitted with an off-grid battery charging option (i.e. solar panels or a generator), larger water tanks, and a bathroom with roof vent.
4. What are the rules for boondocking?
Yes, there are rules for boondocking.
Just because you've found a spot to boondock doesn't mean you can.
Here are some of the factors that will impact whether you're allowed to boondock.

The size of your rig:
Some boondocking spots are suitable only for certain sizes.
In general, reviews will give you an idea of what is appropriate.
When you get there, you should get out and check on foot or in a truck or car before taking your RV down an unknown road.
Better safe than sorry!

The weather conditions:
Once you've navigated a tough road when there's snow or during rain, you're unlikely to do it again any time soon.
The weather can drastically impact whether boondocking in an area is a good idea.
One spot can be great during a sunny summer's day and horrendous during the winter.
This is absolutely something to consider in advance!

The ability to turn around:
Sometimes a boondocking spot just isn't going to work out for whatever reason, and you know what you don't want to do?
Back out for 18 miles on a thin dirt road while others are trying to come in that same way.
If you're not able to turn around at the end of the road, then you may want to avoid venturing down it to begin with.

The animals:
Depending on where you are, you may not be the only one in that location.
Beware of wild animals.
It's their world too, and you don't want to be caught unaware.

The number of other people at the spot:
It's always better to boondock with other people.
You don't want to get caught in a location where you're the only person.
You want there to be a ranger within reach.
You want there to be cell service.
You want there to be resources.
Even if you love the idea of being out on your own, be smart!
Choose your location wisely.

The "rules" at any given spot:
Almost all boondocking spots have some rules about maximum stay (often around 14 days), campfire, pets, generator use, etc.
Make sure you respect these and any neighbors you may be sharing the spot with!
5. What does "leave no trace" mean?
Leave no trace means a number of things when you use national public lands, which we'll explain below.
Typically, it refers to the mentality that we are permitted to use nature for activities like camping as long as we treat it as a privilege and take care of the locations we visit.
How should you "leave no trace"?
Here are some tips:

Pack it in, pack it out:
This is a huge mantra in camping, and it absolutely applies to boondocking as well.
Unless there's a well-marked trash area, you should plan to take whatever trash you generate with you.
Bonus points if you pick up litter that others have left behind as well.
Leave a place better than you found it!

Take nothing but memories, leave nothing but footprints:
It used to be popular to "collect" pinecones, stones, sand, etc.
People would cut down trees or clear brush.
Today, don't go boondocking unless you're committed to leaving an area exactly as you found it.
You should find a spot where your rig can fit comfortably without altering the landscape around you.
Make sure you check with the local area before you even gather firewood.

Stick to the trail/road:
Hikers are encouraged to stick to the existing trail and boondockers should stick to existing roads (unless it's specifically permitted in the area you're camping in).
Don't go blazing trails or off-roading intentionally.

Use established spots:
Established boondocking spots are typically clear based on where the grass is worn out, the fire pits are built, etc.
Occasionally, rangers will ask that you don't use super well-worn spots because this helps give them a chance to grow back.
However, most of the time it's best to reuse spots to avoid destroying additional spots in nature.

Don't dump your tanks on the ground.
Plan to be entirely self-sustainable for the duration of your trip and know where the nearest dump station is before your tanks become full.

Do everything you can to prevent forest fires.
Each year eight million acres of our nation's forests succumb to forest fires.
While this can be natural and beneficial to our forests, this is most often caused by careless campers.
Do your part to prevent these forest fires from starting in the first place.
When you're finished with your fire, make sure you drown the fire with water and cover it in dirt.
Never leave smoldering coals or fire unattended

Respect wildlife.
You are ultimately a guest in nature, and you're sharing it with the wildlife around you.
Don't leave your trash out.
Don't feed the animals and keep an eye on any pets you bring with you.
6. What are some helpful boondocking tips?
The best boondockers come prepared.
Here are our tips for getting ready before you set off on your adventure.

Do your research
Some spots are far from stores and other conveniences.
Make sure you have enough groceries, toiletries, and cold drinks to last your entire stay.
Otherwise, your boondocking experience may be far from what you want it to be!
Also, if you are going somewhere without cell service, know where the closest landline is and download a map of the area before you head out.

Conserve water.
Conserving water is vitally important when you think about the fact that you may not have a place to refill your freshwater tanks.
Some people choose to skimp on showers, avoid completely filling up their sink to do dishes, or have a composting RV toilet.
Boondocking generally gives way to looser hygiene, so no judgment regardless of what you choose!

Conserve power.
Power can be tough when you're boondocking.
Most of the time people rely on a generator, solar, or some type of battery.
Regardless of what you choose, cutting down on your need for power is helpful.

Watch your waste–water tanks.
While it's easy to bring extra jugs of water along for a trip, it can be difficult to prevent your grey and black water tanks from filling up.
When this happens, you'll get all your gross water backing up into your drains and shower (and a nasty smell coming with it!).
This isn't something you want on any pleasant boondocking trip.

Be prepared for emergencies

Boondocking can be done safely, but you want to make sure you are prepared in the event of an emergency.
Always have a fully-stocked first aid kit, toolbox, a two-way radio, packaged snacks and water, enough blankets to stay warm without power, and an extra tank of fuel.
7. What is not boondocking?
Because the definition of boondocking is a little vague, it can be tough for some to differentiate between what is boondocking and what is not.
Some forms of dry camping don't exactly make the cut.
We'll do our best to show you the differences in this section.

Dry camping in a developed campground is NOT boondocking.
People often confuse this with boondocking because they're not plugged in, and this can make them feel as though they are "roughing" it.
But because developed campgrounds come with certain amenities, it eliminates their designation as a boondocking location.
They have camp hosts, vault toilets, picnic tables, fees, etc.

Parking lot camping is NOT boondocking.
If you're overnight camping in a Walmart parking lot, truck stop or rest area, or simply dry camping in any given lot, you're not boondocking.
These aren't public lands.
Having said that, most boondockers will find that they need to camp out in a parking lot at some point during their travels.
Below is a list of popular big box store parking lots for overnight parking:
Walmart
Cabellas
Dennys
IHOP
Holiday Inn
Marriot Inn
Target
Winco/Safeway/24 Hour Grocery Stores
QFC
Visitor Centers (check with the center before packing down for the night)
Truck/Rest Stops
Just keep in mind that policies around parking lot camping are at the discretion of individual store managers!

Mooch-docking is NOT boondocking.
Mooch-docking is when people park in private driveways.
This is NOT camping or boondocking.
If you aren't paying to stay overnight, then you're mooch-docking plain and simple.
8. How do I find boondocking spots?
There are a few easy ways to find a boondocking location.
We'll list out some of the top websites that can help you find boondocking locations.

Bureau of Land Management

National Forest and National Grasslands

Fish and Wildlife Services

Public Lands App

Campendium (Click on the price filter and select "free." Then, click on the category filter and select "public land.)
Final thoughts
Are you interested in boondocking?
While there's a distinct difference between dry camping and boondocking, you can always test the waters with the former if you're wondering what it would be like and you're not quite ready to take the leap.
Head to an RV park or stay in your driveway for a weekend.
As long as you put away the power cable, water, and sewer hose, you'll get an idea of what boondocking feels like.
When you're ready, you can move on to a boondocking spot you're ready for.
Additional Resources
Don't forget to explore our unbeatable
$1 Down Land Listings + Vacation Giveaway
!
Would you like to receive weekly emails with our latest blog/properties?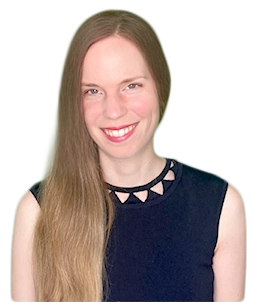 Disclaimer: we are not lawyers, accountants or financial advisors and the information in this article is for informational purposes only. This article is based on our own research and experience and we do our best to keep it accurate and up-to-date, but it may contain errors. Please be sure to consult a legal or financial professional before making any investment decisions.