It's important to be knowledgeable about wetland mitigation as this may be your only option if your property contains a wetland and you want to develop it.
Wetlands are regulated by both federal and state laws, which seek to prevent, minimize or mitigate adverse impacts to the nation's streams and waterways.
Thus, you must do your part as a landowner to avoid adverse effects to these assets, including the removal of existing wetlands.
If there is no way to escape developing on your property's wetlands, you may have to mitigate your impact if you want to continue your project.
In this blog, we'll discuss what wetland mitigation looks like and what you should know moving forward.
Let's get started.
1. What is wetlands mitigation?
Mitigation refers to the restoration, creation, or enhancement of wetlands to compensate for permitted wetlands losses elsewhere.
Thus, mitigation work is often synonymous with restoration.
For context, in Restoration of Aquatic Ecosystems (1992), The National Research Council defined restoration as the "return of an ecosystem to a close approximation of its condition prior to disturbance."
2. When is mitigation required?
Under the Clean Water Act, it is generally prohibited to fill in federally-designated wetlands unless a permit is issued by the Army Corps of Engineers.
Typically, in order to receive a permit, any adverse impacts to a wetland must be avoided and minimized.
When a significant impact to a wetland is unavoidable, compensatory mitigation is required to replace the wetland damaged.
Activities that will have a significant impact on a wetland include (but are not limited to), the following:

Filling

Draining

Surface ditching or subsurface tiling

Land leveling

Clearing woody vegetation where stumps are removed

Diverting run-off water from a wetland
3. How does wetland mitigation benefit me?
As discussed above, wetland mitigation helps you make the case for why your project should receive an Army Corps of Engineers permit to alter an existing wetland.
Wetland mitigation can also help you maintain USDA eligibility for agricultural projects.
4. How do wetlands affect my eligibility for USDA funding?
On top of requiring a permit from the Army Corps of Engineers, developing on or filling in wetlands can also affect your eligibility for USDA funding.
The Wetland Conservation Provisions, also known as Swampbuster, prohibits USDA program participants from converting remaining wetlands on their agricultural land to cropland, pasture, or lay land unless the wetland acres, functions, and values are compensated for through wetland mitigation.
To see if this applies to you, it's best to have a conversation with your local Natural Resources Conservation Services (NRCS) office to discuss the details of wetland mitigation.
You can have the NRCS certify whether there are wetlands on your land by signing form AD-1026 at your local Farm Service Agency (FSA) office.
After this, the NRCS will determine the size and scope of wetlands on your property, and whether they are subject to the above provisions.
5. What must I do to maintain eligibility for USDA funding?
What must you do if wetlands are found on your property?
You guessed it.
Mitigate!
If you are using USDA services and wish to alter wetlands on your land, the USDA will first require a mitigation plan.
This plan must be approved by the NRCS as well as qualified consultants.
As your plan will be thoroughly reviewed, we recommend engaging qualified and reputable wetland contractors to help with your mitigation planning.
Once the plan is approved, the landowner and local district conservationist must sign a wetland mitigation agreement before implementing the plan.
An easement will be required on the restored wetland acres, which is typically granted to the Commodity Credit Corporation by and through NRCS and recorded with the local Register of Deeds.
6. What are the different types of mitigation?
Per the Environmental Protection Agency and the Army Corps of Engineers, there are three main mitigation strategies:

Restoration:
This type of mitigation involves the rehabilitation of a wetland to return it to its historic or natural function.
Often, land is reverted to its original wetland state through an alteration in hydrology.
The goal is to create a self-regulating system that is integrated into the surrounding landscape.

Enhancement:
This type of mitigation is defined by activities that enhance or improve one or more specific functions of an existing wetland.
The depth and duration of ponding may be altered to support wildlife or different vegetation may be added that encourages improved water quality.
These modifications of the landscape and hydrology are normally more expensive to develop and maintain compared with restored wetlands.

Creation:
This type of mitigation is often the most difficult and costly.
The goal of creation is to construct a wetland in a location that has not held a wetland in the recent past.
Because a new wetland is being developed in a landscape that did not originally support one, this pathway requires a more elaborate engineering design as well as the installation of structures and/or water pumps for maintenance.
7. Do I have to build the mitigation project myself?
If mitigation must be done, you have a few options available to you.
You can restore, enhance, preserve or create wetlands on another part of your site to mitigate impacts to wetlands around the area you are developing.
However, if you do not have the capacity to undertake the mitigation work yourself, there are some additional pathways, depending on the state where your property is located.

Wetland mitigation banking:
A mitigation land bank is a wetland, stream, or other aquatic resource area that has been restored, established, enhanced, or preserved by a third party for the purpose of compensating for unavoidable impacts to wetlands elsewhere.
As a landowner, you can pay for credits from a wetland mitigation bank to offset impacts to wetlands on your property so long as the bank is in the same watershed.

In-lieu fee (ILF) mitigation:
This mitigation method allows you to pay a fee to a third party (state governments, local governments, or non-profit natural resources management organizations) in lieu of conducting a mitigation project yourself.
The third party uses the pooled funds to implement mitigation measures off-site.
Depending on the situation, you may choose to combine off-site and onsite mitigation tactics.
For example, a landowner may both purchase credits from a wetland mitigation bank while also restoring wetlands on a separate portion of their property. 
8. Tell me more about mitigation banks
A wetland mitigation bank is a large site where the bank sponsor restores, creates, enhances, or (in rare circumstances) preserves wetlands for the express purpose of providing compensatory mitigation in advance of avoidable impacts to wetlands or other aquatic resources elsewhere.
Once the bank sponsor has restored or created the bank's wetlands, it is given credits that it can sell to individual landowners.
As discussed above, banks give you the option of purchasing these credits rather than undertaking any required mitigation work yourself.
9. How would I use a wetland mitigation bank?
If your development project is within the same watershed of a wetland mitigation bank, you would propose to offset the unavoidable impact to the wetlands on your site by purchasing credits from this bank.
The cost of the credits will be determined between you and the bank sponsor.
You would then submit a bank use plan to the permitting agency (or agencies).
The agency would review the proposal to determine whether or not it is appropriate for you to use the bank in this situation.
10. What benefit does a wetland mitigation bank provide?
Banks are often more successful than individual onsite wetland mitigation projects because they involve consolidating numerous projects into a larger site.
This means more ecological value and a greater range of habitats and wetland functions.
Banks ultimately help foster more sustainable ecosystems.
Wetland mitigation banks are also built before damage occurs to another wetland site, and they have the potential to increase ecological benefits, save money for landowners, and make the application and permitting processes more efficient.
11. Are there entrepreneur opportunities in mitigation banking?
Yes!
The mitigation bank concept was created as a way to both open entrepreneurial opportunities for bank sponsors while also taking advantage of the efficiency and superior ecological impact that banking can provide.
There are a dozen different steps that must be successfully negotiated for a banking site to be found, financed, and restored effectively so that it can be used profitably.
In this next section, we'll review those steps.
Keep reading to learn more.

Step One: Find an opportunity
You can't invest in opportunities until you've located them.
Keep an eye out for raw land that includes federally and state protected wetlands.
Whenever these are being developed, wetland banks are needed
The most obvious place to look are areas experiencing rapid development like Florida.
However, you can still find opportunities in built-out areas like the San Francisco Bay Area.

Step Two: Assess the problem
Environmental credits are designated based on their "uplift" value, or the degree to which they restore or enhance habitat values on a particular site.
When you do the due diligence assessment, your banking site will be evaluated for its pre-project habitat value and the potential post-project value.
To obtain a site's baseline value, wetland scientists will typically conduct the following six studies:
Containment site assessment process: Phases I, II, III
Soil surveys
Hydrological analysis (including salinity and water flow)
Vegetation communities.

Step Three: Identify your market for mitigation credits
You'll want to identify the community you're marketing to early and let them know of the availability of your bank's services.
This way, you get a rapid return on your investment.

Step Four: Predict the demand
Wetland mitigation projects must identify the types of wetland credits that will be demanded by developers.
This could include, for example, salt march, seasonable wetland, vernal pool, forested wetland, etc.
Sometimes multiple habitats may be required, and it's important that these are clearly identified in advance.

Step Five: Identify the location 
Mitigation banks generally have a service area defined by watershed boundaries.
This will provide compensation credits for a particular type of wetland – forested wetland, shaded riverine, vernal pool, etc.

Step Six: Acquire the land
As the bank sponsor, you'll only be able to sell credits if you have the authority to transact over the land.
If you do not have ownership, then it will be necessary to obtain contractual assurances that credits can be sold.

Step Seven: Negotiate with the Interagency Review Team
A bank sponsor should coordinate with the Interagency Review team (IRT) by submitting a Mitigation Bank Prospectus.
If the prospectus is approved, the IRT approves the bank.

Step Eight: Complete the restoration 
Detailed plans should be prepared and then approved by the IRT.
These plans should define the type of habitats constructed, the services sold, the total number of credits available, a plan of implementation, and the necessary financial assurances.

Step Nine: "Pre-sell" the mitigation credits
Wetland mitigation banks sell a percentage of the credits prior to full implementation and build-out of the project.
Under current guidelines, 15 percent of the total number of credits can be released for sales when the mitigation plan has been approved and the conservation easement recorded.
The pre-sale should also include any fees or other costs related to the maintenance of the improved resources.

Step Ten: Permitting, design, and construction
When it comes to implementing the bank and constructing the habitats, you'll need permits with the U.S. Army Corps of Engineers and state environmental agencies.
To obtain these, you'll require the detailed design drawings that include the existing natural resources that must be protected and enhanced as well as new features that will provide the credits for "created wetlands" or "restored ecosystem services."

Step Eleven: Sell credits
Once the bank is constructed, any additional wetland/habitat credits are released for sale.
To guarantee that the bank meets the established performance standards, the release of the credits will be phased throughout the implementation period (first five years of construction).

Step Twelve: Close the bank
After the bank has sold all of its credits, it will close.
Most of the time, the property will then be transferred to a suitable non-profit third party that is commonly responsible for land stewardship of natural areas.
Final thoughts
The goal in wetland mitigation is to achieve a no-overall-net loss in the amount (acreage) and function in the remaining wetlands.
To meet this goal, strategies are designed to avoid, minimize, and compensate or mitigate or adverse impacts to wetlands.
This is valuable information to have as both a landowner and as an entrepreneur.
Additional Resources
If you are looking to buy affordable land
, you can check out our 
Listings
 page.
And before you buy land
, make sure you check out
Gokce Land Due Diligence Program
.
Don't forget to check out my latest
Gokce Knowledge Class
:
31 Lessons I Learned Selling My First 500 Properties Online
.
If you are looking to sell land
, visit our page on how to
Sell Your Land
.
Would you like to receive an email with our latest blog/properties every Thursday?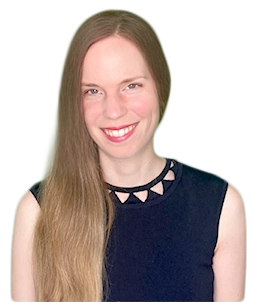 Disclaimer: we are not lawyers, accountants or financial advisors and the information in this article is for informational purposes only. This article is based on our own research and experience and we do our best to keep it accurate and up-to-date, but it may contain errors. Please be sure to consult a legal or financial professional before making any investment decisions.