Have you ever stayed at a lake house or beach house and dreamed of having your own waterfront property?
If so, you're not alone.
Waterfront property is some of the most appealing in real estate, but it often comes with complexities that other properties don't have.
As a result, you must do your due diligence as a buyer before putting down that down payment.
In this blog, we'll tell you everything you should know before buying waterfront property. Let's get started!
1. You should know what waterfront property consists of
Waterfront property pertains to any land on the edge of a body of water.
Ultimately, this leaves you with a lot of options, but you'll need to define for yourself what you're looking for.

Do you want a lake house?

A beachfront property with soft sand?

Are you okay with murky water, or do you require something crystal clear?
Understanding what waterfront property means to you can help you narrow your search. 
2. You should understand the investment you're making
Waterfront properties are a strong investment as they tend to appreciate more than inland properties.
So, if you can find this type of property at a good price, you should be in a good spot (as long as you sell at the right time).
Additionally, waterfront properties are always in high demand and tend to be rented at higher rates.
This means that you should be able to rent yours out if you're only looking to spend part of your time there.
Although you can never truly guarantee your investment, your waterfront property is an investment with a view, and that's something worth betting on.
3. You should inspect the waterfront property carefully
If there's one thing you need to know before you purchase a waterfront property, it's to not get distracted by the water.
While the water may be pretty, you need to make sure the property is up to standard.
Do surveys, elevation certifications, water quality tests, wetlands delineations, bulkhead inspections, and other land and water-based inspections to ensure that your waterfront property is in good condition.
Keep in mind that many waterfront properties will be located in flood zones or wetlands, which can complicate building.
Make sure you understand what you are getting into if you want to build on the property.
4. You should check insurance requirements
Insurance can be mighty expensive for waterfront properties since these properties are often at risk of flooding.
Consult a qualified insurance provider to get a quote for your property as well as the necessary additional coverage.
Flood insurance is usually required in areas with waterfront properties.
Your real estate agent can help advise you on the best course of action for insurance.
5. You should be proactive with financing
Because a waterfront property is typically more expensive than other parcels of raw land, you'll likely need to qualify for a specialty loan category.
Be proactive with your financing as these loans take longer to underwrite and the length of time it takes to obtain them could jeopardize your ability to purchase the property altogether.
6. You should look for hidden costs
If you've never purchased a waterfront property before, you may not be aware of all the hidden costs that can come back to haunt you.
Here are some that you should be aware of.

Leased lots:
Did you know that buying a lake home may involve leasing the land itself?
This is because the municipal or federal government will sometimes own the lake and the shoreline itself.
If you purchase a home on a leased lot, you have to enter into a long-term lease with the owner.
Although it's not complicated, it can add a pretty significant expense you were not anticipated (between $200 to $500 per month for 20 to 100 years).
The plus side is you likely won't be paying property taxes if you are leasing the land.
You will, however, want to check when the lease is up as lease rates often rise when the lease is renewed.

Property taxes:
Waterfront property is often subject to higher property taxes.

Insurance:
Due to the increased exposure of your waterfront property to the elements, homeowner's insurance is often increased.
Additionally, if you're in an area that's prone to floods, you'll likely need flood insurance as well.
This is typically separate from a normal homeowner's insurance policy.

Bulkheads:
If you've never purchased waterfront property before, it may come as a surprise that you are often responsible for the maintenance and upkeep of the bulkhead (or the barrier between the water and the land).
Be sure to do proper bulkhead inspections of your waterfront property before purchasing.

Boat docks:
Building a dock for your waterfront property can be an expensive project.
Make sure you know what the cost of building a dock or repairing a dock will be before you purchase your home.

Utilities:
Because waterfront properties are sometimes in secluded and rural areas, power, water, cable, and other utilities may come at a premium, if they are available at all.
Some of the largest hidden costs include developing wells and septic systems for a property that doesn't have access to public utilities.

Homeowner's associations:
Waterfront properties are sometimes part of an HOA.
These associations may have fees that you are not expecting.
7. You should make sure the dock (and any other attachment) is properly and legally permitted
This often comes as a surprise to those who have never lived on waterfront property, but just because a dock comes with a property does not mean that it was properly permitted.
Nor does it mean property owners are allowed to use it.
Do research about the dock (or other attachment) on your land.

Was it legally permitted?

Will you be allowed to use it should you purchase the property or does another entity actually own the dock?
It's worth taking the time to include this in your due diligence, so you don't end up with an entirely useless feature!
8. You should look into utilities
Depending on where your waterfront property is located, you may not be purchasing it with utilities.
If there's no house already built, then you'll need to make sure that there are water and sewage hookups as well as electrical services.
This is a huge part of your due diligence and not doing it correctly in the buying stage can make your job a whole lot harder than it needs to be.
Keep in mind that adding utilities to a property is often a lot harder than you realize.
As beautiful as a property may be, if it doesn't have utilities, it's probably worth reconsidering.
9. You should verify your waterfront property actually extends to the water's edge
In many cases, the lot lines for waterfront properties do not actually extend to the water's edge.
There could be a strip of land between your property and the water that is owned by someone else.
Check your deed's legal description and also look at the plat map to see where your property officially ends.
You can also ask your lawyer to look into this for you.
10. You should research the shoreline's history
Let's face it. Your waterfront home is only cool because it's on the water.
Are you sure it'll stay that way forever?
The environment is subject to change these days – especially with climate change impacting rising sea levels.
For this reason alone, it's worth it to do research on your shoreline's history.
Your home could end up underwater down the road or you find yourself a quarter of a mile away from water.
If this is in the cards, then you probably want to go with a different property.
11. You should understand your responsibilities as a waterfront property owner
That's right! Having a waterfront property isn't all fun and games.
Check and see if your property will be part of a homeowner's association (HOA) or property owner's association (POA).
If it is, you'll have to maintain your property in a certain way in accordance with certain guidelines.
If you've never had an HOA or POA before, you may have restrictions on what color you can paint your home, what fence is acceptable to install, or how you should landscape your lawn.
An HOA/POA is not an organization everyone enjoys being a part of.
Read through the rules and regulations of the one you would join before you purchase a property within its bounds.
You may also find that the association has an access easement on your property that allows other property owners to access the water through your property.
A title company or lawyer can help you search for this.
12. You should make sure your house is built to withstand the waterfront
Waterfront homes must be built extra tough, especially those exposed to saltwater.
When salt is thrown into the air, the water evaporates and causes rust and oxidation.
This can wear down your home and cause issues over time.
Opt for stainless steel at all times (grill, gate hardware, nail on the siding, etc.).
Any other features that help to protect our home from weather like storm shutters or a taller foundation can be a good investment as well.
13. You should look for a deal on waterfront property
Owning a waterfront property is something that people do when they have extra money.
This may be a splurge for you.
It may be your vacation home.
It may be something you're doing after years of dreaming of it.
If that's the case, congratulations!
You've worked hard for it, and it's wonderful to finally see that come to fruition.
That said, you should still approach the market with some skepticism.
Not everyone dreams of owning a beach house or a lake house (surprising, right?).
Some people can't wait to get their property off of their hands, or don't want their pretty oceanfront land.
If you know the seller is in a hurry to move, use this to your advantage!
Don't project your dream onto someone else – you can still get a deal in this process.
14. You should consider supply and demand
On the flip side, if you're starting to see too many good deals, then it may be time to have a chat with your waterfront real estate expert (see #17).
When there are too many properties on the market at really great prices, this can be a sign of a weak market.
Of course, this doesn't mean you can't buy, but you'll want to proceed with caution.
Be sure to talk out this scenario and be sure you're making smart financial decisions.
15. You should devise a strategy
Why do you want this waterfront property?
Are you looking for a property where you can live full-time or part-time?
Your answer to this question can help you devise a strategy to find the perfect property.
You want to seriously consider building a house to be your full-time home.
When you make your lakefront home your primary residence, you'll avoid the need to buy "two of everything" as you typically do for a vacation home.
You'll also get the most out of your investment because you'll be there year-round.
However, not everyone wants to move from where they're at.
You may consider looking for a property that you can use for part of the year and also easily rent out.
Doing this will keep the cost of ownership low.
You may also choose to narrow your search by considering what you want out of the water.

For example, do you want saltwater or freshwater?
For some, they love the smell of salt air while others wouldn't dream of swimming in anything but a freshwater lake.

Do you want to have "toys" out on the water?

Jet skis and boats?

Do you want to be able to combine your love of sports with the water?
If so, a lake property is probably a better fit for you.
That said, if you want peace and quiet, then you may be better off with a smaller body of water (that wouldn't be well-suited for these "toys") or something on the beach.
16. You should find out if you can make improvements to the waterfront property
Will you be able to add features that the property doesn't currently have?
Waterfront property is most appealing when it can be used for all its recreational purposes.
Unfortunately, not every city allows for all of the uses that you may wish. 

For example, will you be able to get a new dock or pier if need be?

Is the water deep enough to float a boat?

Are there regulations around the types of vehicles allowed on the water?

Are permits required for fishing?

Are there regulations on home size, location, or height?

Will you be allowed to remove brush and trees to improve the views on the property?

Are you planning on building anything else that may require approval such as a pool or tennis court?
While it may be an arduous process to check beforehand, it's worth it if you discover that you can't do what you want with the property long-term.
17. You should talk to your future neighbors
Speaking with neighbors may seem like a bold choice.
Not everyone likes to talk to locals, especially if it's a brand-new area.
However, this can be one of the best choices you make when looking to buy a waterfront property.
After all, who knows more about the area you're looking at than the homeowners in that area?
Take everything you hear into consideration (although, take it with a grain of salt if you need to).

How long have your neighbors lived on this water?

Do they live there full-time or part-time?

What types of issues do they encounter?

Is there anything they wished they knew?

Do they know anything about your property?

Can you swim in the water?

What types of activities are allowed?

Are there certain rules or restrictions?

Is there an HOA?
Your neighbors could have information about your potential purchase that could make or break the deal.
Don't skip this step if you can help it!
18. You should work with an expert
Waterfront property is usually high-value, so you may want the help of an expert.
Your average real estate agent won't have the detailed knowledge they need to help you find the best property in the right price range.
Take the time to find the right person to help.
They'll know the right questions to ask, when there may be a problem with the property (i.e. oyster beds that will prohibit you from getting your boat in and out), and when you should negotiate the price down.
A waterfront property specialist will be your advocate and help you through all of the aspects of the process you're unsure about, like title issues, structural challenges, and the unique way that the market looks at the property.
Final thoughts
Are you ready to look for your own waterfront property?
For more information on buying, selling, or investing in vacant land, check out our other resources below.
We're here to help throughout the entire land buying and selling process!
Additional Resources
If you are looking to buy affordable land
, you can check out our 
Listings
 page.
And before you buy land
, make sure you check out
Gokce Land Due Diligence Program
.
Don't forget to check out my latest
Gokce Knowledge Class
:
31 Lessons I Learned Selling My First 500 Properties Online
.
If you are looking to sell land
, visit our page on how to
Sell Your Land
.
Would you like to receive an email with our latest blog/properties every Thursday?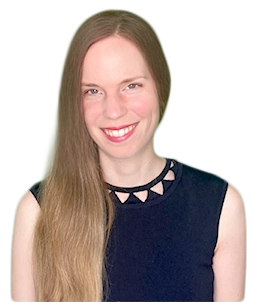 Disclaimer: we are not lawyers, accountants or financial advisors and the information in this article is for informational purposes only. This article is based on our own research and experience and we do our best to keep it accurate and up-to-date, but it may contain errors. Please be sure to consult a legal or financial professional before making any investment decisions.