If you've invested in vacant land, you may think you can just let it hang out until you're ready to use it, no land liability insurance needed.
Perhaps you're already using it for its intended purpose — it's a great place to hunt and fish.
You like it just as it is…vacant!
However, there are still risks you're exposed to by owning vacant land.
You're responsible for any incidents that occur on that property, and that's why a vacant land liability insurance policy can be a wise investment.
Here's what you should know about this policy if you've never heard of it previously.
1. What is vacant land liability insurance?
Vacant land liability insurance is a form of general liability insurance that protects you in case anyone gets hurt on your vacant property.
If an incident occurs, your policy will cover your legal fees as well as their medical costs.
You only want this type of insurance if you own vacant land because this liability insurance doesn't protect any structures on it.
2. What is vacant land?
Vacant land (as it pertains to liability and liability insurance) is any tract of land with no structures.
It doesn't matter the size of the land.
If it doesn't have homes, barns, or boathouses, then it's considered vacant.
3. What does vacant land liability insurance cover?
This type of insurance is a form of liability protection.
Here's what it covers:
Pain and suffering
Medical bills
Lost wages
Legal costs
Death benefits
However, vacant land liability insurance doesn't cover everything.
For instance, it doesn't financially protect you against any injuries that were purposefully inflicted.
It also won't protect you if a person suffered injuries while working for you.
Finally, this type of insurance won't protect you, your spouse, or any dependents from personal injury.
4. How much vacant land liability coverage do you need?
Vacant land liability coverage can extend up into the millions for aggregate limits of liability.
However, you may wonder if you really need that much for a plot of land that you're not using.
We recommend requesting a proposal and meeting with an insurance agent to discuss how much coverage you'll need.
Everyone's situation is different, and you want to make sure you select the right policy for your circumstances.
5. How much does vacant land liability insurance cost?
The price for this type of insurance policy can be as little as $12 per month.
However, a $1 to $2 million policy will normally be more than this (but less than $100 monthly).
So, compared to other forms of insurance, vacant land liability insurance is inexpensive.
For most property owners, this is an obvious step that you should take to protect yourself.
If you're going to buy the land, you should protect it with the extra investment that costs only around $1,000 per year.
That said, you should reach out to a provider in your area because costs vary due to factors like geographical location and the amount of land being insured.
The primary elements impacting cost include:
The amount of protection you want
What your land is used for
Any known dangers that exist on the property (ex: deep pit or uncovered well)
6. Is vacant land liability insurance required?
No, there's no legal requirement to have vacant land insurance.
However, like many other types of insurance, it's a good idea.
It protects both you and your investment from litigation or medical expenses.
You'll want to consider this type of insurance if your empty land is being used for hunting, fishing, or any other activity where people get hurt.
Additionally, even if your land is private, if you know that there's a lot of activity in the area and you know someone could get injured, this small investment could help protect you.
7. What are the top reasons to buy vacant land liability insurance?
Property owners sometimes feel like it's okay to skip out on the insurance if they'll be leaving their land empty for a little while.
How risky could an empty plot be?
Below are the top scenarios in which vacant land insurance is important:

Hunting
If you're currently using your vacant land for hunting, then get a vacant land insurance policy as soon as possible.
Hunters are a risky population to have on your land because they're operating firearms, and anything can go wrong, even when people are being careful and responsible.
For instance, a New Hampshire hunter fell from a tree because of a faulty tree stand.
He sued the owner for negligence but was later forced to withdraw the lawsuit due to discrepancies in the prosecution's case.
However, if you've ever found yourself in court, you'll know that legal fees aren't cheap.
If you're found liable for the issue, then you'll have to pay the legal costs of both parties on top of any lawsuit or claim payout.
Land insurance could pay this on your behalf.
Additionally, while some landowners believe that they won't have to pay because they weren't aware of an issue, this isn't the case.
You're not released from liability just because you weren't aware.
As the property owner, you're expected to inform visitors of the possible risks on your property and remain up to date on maintenance.
If you're allowing people on your vacant land for any reason, they must be notified that they're assuming all liability if warnings are ignored.

Fishing
If you have a pond or stream on your vacant property with good fishing, then you may want to allow people on your land to use it.
Now let's say that you are aware there's a dangerous path leading to a pond where people like to fish, but you don't put up signs warning people to be careful.
One day, as a fisherman heads to the pond, he slips on the path and accidentally takes his partner down with him.
Both individuals get injured in this process, and they sue you (the landowner) for damages because it's your dangerous path.
Land insurance can help you in this scenario.
It can pay medical bills and any lawsuit judgments (up to a certain limit) if you're found responsible.
Note: Keep in mind that if visitors pay entry fees to access your land, then you're likely to be more responsible for liability than if they enter without paying.

ATV
All-terrain vehicles (ATVs) are a blast, especially when they're used on wide-open plots of land.
If you have access to vacant land, you may be tempted to let people ride there for free, even if it's just your neighbors.
However, that's assuming a lot of liability.
ATVs are known to flip over.
If one flips and rolls over a rider because of a broken wheel, you can be held responsible because your property wasn't properly maintained.
If that person becomes severely injured because of that incident, then you may need to pay medical bills, pain and suffering, lost wages, etc.
For instance, in 1994, a couple in Missouri was sued by an ATV rider that was exploring their 420 acres.
If you get a vacant land insurance policy, make sure you read the fine print.
These vehicles can be so notorious that insurance companies sometimes won't cover them.
This means you'll either need to get specialized coverage or say no to ATVs permanently.

Hiking
Hikers may not seem like much of a liability compared to ATV riders or hunters.
However, they still pose a liability if your terrain is dangerous.
You can reduce your liability by eliminating the hazards on your land or posting signs to attract attention to them.
For instance, if you have a collapsed barn on your property, some hikers may take an interest in this.
They may want to explore it or see if it's haunted.
If a beam or the roof collapses on the hiker, then it could mean a lawsuit for you.
That said, many types of vacant land liability insurance won't cover structures of any kind on your property.
For this reason, it may be in your best interest to remove any deteriorated structures altogether.

Foot traffic
Have you noticed that some people have started to use your land as a public route?
Even without your permission or street signs, you still hold liability.
Although you're not required to make your vacant land "safe" as a landowner, you also can't do intentional harm to trespassers.
Additionally, it is in your own interest to protect against trespassers.
They can cause damage to your property, and if you can't locate the source, you'll be held responsible for it.
For instance, if a trespasser smokes a cigarette on your land and incorrectly disposes of it, then it could ignite a fire and burn down acres of trees.
If you didn't know it was a cigarette from them, then that's ultimately your loss.
Land insurance can help you protect against these damages.
Land insurance is a safe choice in all scenarios.
Regardless of how large your property is, whether you allow visitors, or if you have suspicious people trespassing on your land, having insurance will ensure that you don't have to pay for legal fees, medical bills, or forms of property destruction.
Purchasing it can also be as simple as updating your home insurance policy.
8. What happens if you have vacant land with a structure that's not used?
If you have vacant land with an old barn or shed that isn't inhabited or used for any purpose, then you may wonder how you'll get vacant land liability insurance.
It can be expensive to tear down and remove those structures, and it's valuable to have insurance in case anything happens.
What should you do?
Take a look at the American Hunting Lease Association.
They have created one of the only known programs that permit these types of structures and still insure the land.
The AHLA maintains that there must not be any permanent residences or buildings that are being used regularly.
However, even a seldom-used cabin or camper parked on the property is covered by liability claims in AHLA policies.
Additionally, there's no requirement to allow hunting.
The AHLA simply allows landowners to obtain coverage to protect themselves from claims made by their guests and trespassers.
9. What happens to the policy if you decide to build on the land?
Ultimately, it depends on your insurance provider.
However, many will allow you to add new construction insurance coverage to help protect the dwelling being built.
You'll want to let your insurance company know as soon as possible so there's no interruption in coverage.
If you switch from vacant land liability insurance to new construction dwelling coverage, then the monthly cost will reflect this change.
Examples of covered causes for new construction include fire, lightning, windstorm, hail, vandalism, etc.
10. Where can you get vacant land insurance?
Although you may not have heard of vacant land liability insurance, it isn't difficult to find.
Most major insurance providers will offer it.
We recommend consulting your homeowner's insurance company first as it can often be added to your existing policy as supplemental coverage.
Before a company will insure your land, they may require an inspection of the property to verify coverage factors.
11. How do you prevent liability claims as a landowner?
There are a few ways that you can prevent liability altogether as a landowner.
No one wants a lawsuit that'll cost them tens of thousands or even hundreds of thousands of dollars.
Here's how you can guard against incidents on your property even if you're protecting yourself with vacant land insurance.

Prevent vandalism and trespassing
You've probably seen plenty of "no trespassing" signs on private land near you.
However, preventing both trespassing and vandalism goes beyond posting a few signs.
While this helps, you could still be held responsible if you injured a trespasser during certain activities (like target practice, for instance).
You should always ensure your property is well-maintained.
Cut pastures, install timers on lights, mark your borders, etc.
Having land that looks abandoned can invite trespassers.
Additionally, it can help to get to know your neighbors.
They'll know that you're active on your land, and they'll also help you watch over your land with a second set of eyes.

Limit liability
Make sure your property is free from any significant hazards to limit liability further.
Examples of hazards include…
Unmarked wells/cisterns
Large dead trees
Washed out ditches
Old, unsafe tree stands
All of the above can cause bodily injury to a person on the property, and for this reason alone, it should be removed or well-marked.
Furthermore, if a police officer, maintenance worker, or conservation officer must access your land for any reason, then that's also a potential liability.
Final Thoughts
Is vacant land liability insurance a smart investment?
Absolutely!
Most policies cost between $12 and $100 per month with the average being around $20 to $30.
Who wouldn't want to make an investment of a few thousand dollars each year when it could potentially save them millions in the long term?
This type of property insurance is the smart choice for landowners who use their property for hunting and fishing or have lots of foot traffic due to the activities surrounding their land.
Additional Resources
Don't forget to explore our unbeatable
$1 Down Land Listings + Vacation Giveaway
!
Would you like to receive weekly emails with our latest blog/properties?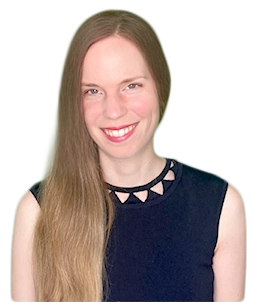 Disclaimer: we are not lawyers, accountants or financial advisors and the information in this article is for informational purposes only. This article is based on our own research and experience and we do our best to keep it accurate and up-to-date, but it may contain errors. Please be sure to consult a legal or financial professional before making any investment decisions.