Can you use a VA loan for land only?
You probably already know about VA loans.
It allows all eligible active-duty service military members, veterans, and surviving spouses to finance a home under beneficial circumstances.
These include no down payment, no mortgage insurance, and lenient credit requirements.
If you've ever been a home buyer before, you know that these requirements make it much easier to get a mortgage.
But is it only available for houses?
Here's everything you need to know about the process.
1. Why would you want a VA loan for land only?
Some people don't love the idea of purchasing an existing house.
Their dream is to buy and develop land for a variety of purposes.
VA loans offer several money-saving benefits.
As noted above, these benefits include:

$0 down

No mortgage insurance

Lenient credit requirements
If you're ready to get out of the rental market, it's easy for veterans and service members to do so, and VA loans offer one of the best ways to do it.
So, people begin to wonder whether the VA loan process allows you to buy land.
If you don't want to purchase an existing home, could you purchase land to develop?
2. Can you buy land with a VA loan?
Yes, you can get a VA loan to buy land.
However, you cannot buy just land.
You must purchase the land and construct a home on the land simultaneously.
Even if you intend to build a home in the future, purchasing the land alone isn't permitted.
Here are all the ways you can use a VA loan for land.

The construction of a new home on land you already own

Land that already has a residence on it

The purchase of land that you're constructing a new home on simultaneously

The purchase of farmland with an existing residence that you're planning on residing in
3. How do you use a VA loan for land?
This process often confuses people because you cannot simply buy land to hang on to, even if you want to develop it down the road.
You must buy it and build on it immediately.
This is permissible in the eyes of the VA.
Here are the three options if you want to buy land with your VA loan benefits.

Use your VA loan to finance both purchases
You can use a VA loan to finance the purchase of the land and the new construction of a home.
However, if you go this route then you must follow all of the VA's stipulated rules about the timeline.

Buy the land with other financing options
You don't have to buy the land with a VA loan to use a VA loan to fund a new construction.
You can buy the land separately and then build a home with a VA-funded home.

Buy both with outside financing and refinance through a VA loan
The final option is to use other means of financing altogether.
Buy the land and build your home using other types of financing entirely.
Normally, this will look like a short-term construction loan.
Once all of this is finalized, you can refinance with a VA loan.
If you already own land or you've inherited a parcel of land from a family member, you can use a VA loan to build on it.
You can also consider refinancing if you initially used a different loan type to purchase your land/house.
This process is normally done after construction is complete.
4. What are the rules for buying land and constructing property with a VA loan?
There are specific requirements you must meet to qualify for a VA loan.
These rules also apply if you want to buy land and construct a home on it.
Here's what you should keep in mind.

The property you build cannot be more than four units
Each unit must have its own water, sewage, gas, and electricity connections
You must live in one of these units as your primary residence

The property must be affixed to a permanent foundation

The property must meet the VA's minimum property requirements and comply with all federal and local building standards

The land can't be in a flood or noise zone (noise zones include airstrips, highways, railroad tracks, etc.)

The land can't be located near a landfill, dump, or hazardous material facility

The land can't be vulnerable to landslides, earthquakes, or other geologic instabilities

You must have a valid Certificate of Eligibility

Your builder must have a valid VA ID
5. What are the minimum property requirements?
Here are the VA's minimum property requirements that must be met.

Working electric, heating, and cooling systems

Adequate roofing that will last for the foreseeable future

Sufficient in size for basic living necessities

Clean, continuous water supply with sanitary facilities

Free of lead-based paint

Free of wood destroying insects, fungus, and dry rot

Safe and sanitary sewage disposal

Accessible from an all-weather public or private street

Attics and crawl spaces must be accessible and properly vented
6. What are alternatives to using your VA benefits to buy land?
There are two other options if you want to purchase land using a VA loan.

VA farm loan
A VA farm loan allows qualified buyers to become farm owners.
In this scenario, the property must already have a personal dwelling on it.
So, if you're looking for an option that simply allows you to buy acreage, this isn't it.
Additionally, you'll need to use the land for residential purposes.
This excludes buying a farm business.

VA construction loan
This type of loan allows current service members and veterans the option to build a new home or finish constructing one.
You can use this loan to buy land as long as you also build a residence on it.
There are also two options within this loan type.
Both are considered "construction to permanent" loans because the construction portion of the loan becomes permanent once the home is completed.
The first option is a one-time close loan.
Using this option, you'll close on both the construction loan and permanent financing at the same time.
Before construction, you'll get permanent loan financing, and the final terms will begin once construction is complete.
The second option is a two-time close loan.
You'll close on the first loan before construction begins.
After construction is complete, you'll close on a second loan with permanent financing to replace the initial loan.
When you choose this route, you actually close on two different loans.
7. How many acres can you buy?
It depends on what you're planning to do with the land.
For farms, there's no acreage cap.
If you're purchasing non-farmland, then lenders may have their own guidelines.
8. How much can you borrow for a VA land loan?
The VA offers two types of land-buying options: the VA construction loan and the VA farm loan.
The amount a VA loan will allow you to borrow depends on your VA loan entitlement.
You can receive this information by first asking for your VA certificate of eligibility.
Those with full entitlement won't have a loan limit.
If you only have partial entitlement, then limits will be the same as the conforming loan limits set by the Federal Housing Finance Agency (FHFA) every year.
These limits change according to the county and the previous year's average home sale price in that country.
9. Can you get a VA loan for unimproved land? 
One of the restrictions you'll see when researching a VA loan for land is regarding unimproved land.
Unimproved land is a property that has no services or utilities accessible.
This may mean that the land doesn't have access to water, electricity, or street access.
Before you can obtain a VA loan for land, you must make sure that the land in question isn't unimproved.
This type of land isn't eligible to be purchased with a VA loan.
This can be frustrating for buyers who intend to purchase inexpensive, unimproved land to improve it in the future.
This does not matter.
Regardless of what you plan to do with it in the future, if it's currently unimproved, it isn't eligible.
10. Can you buy land and build a tiny home using a VA loan?
This is becoming a more frequently asked question as tiny homes become more popular.
Yes, you can technically purchase land and build a tiny home.
However, the tiny home must meet the VA's minimum property requirements.
Additionally, it may be hard for an appraiser to compare a tiny home to a similar one when calculating the value of the property.
The process may be complicated, but it's not impossible.
11. What is the interest rate on a VA loan for land?
All interest rates are dependent upon the lender.
If you have questions about interest rates and what they'd look like for you, you'll want to get in touch with a VA loan lender.
12. Why is a VA loan for land an uncommon process?
Keep in mind that the VA allows loans for land.
However, that doesn't mean that lenders will offer them.
It is rare to find VA loans for land and construction.
This is because these types are generally riskier.
If you do find a lender that offers one, a down payment to offset the risk may still be necessary (even though it isn't required for a typical VA loan).
If you want to avoid this, you can use a construction loan or other financing product to fund your land purchase and home construction.
After the building is complete, you can refinance into a VA loan.
Doing this keeps you eligible for the traditional zero-down payment VA loan.
Additionally, while you may be eligible for a loan through your VA benefit, your credit still needs to qualify.
The VA only guarantees a portion of the loan.
They don't provide the loan.
The lender will determine the minimum credit score requirement, which means having a stronger credit score will increase your chance of getting approved for a VA land loan with a competitive interest rate.
Overall, a lot of the VA loan for land process hinges on the lender.
13. Are there any additional restrictions?
Yes, as noted above, finding a lender that will work with you on this type of loan can be challenging.
Here are the steps we recommend you take if you're interested in a VA loan for land.

Make sure you're qualified for a VA loan

Meet the service requirement to qualify for a VA loan

Understand the income and credit requirements (while the VA may not have requirements, private lenders may)

Select land that meets all the requirements

Recognize that land for a new construction loan is held to the same minimum property requirements as an existing home purchase

You should do the following:

Go through an inspection process to verify that you're eligible for a new construction loan

Find a builder who is VA-registered in addition to being licensed and insured
The builder must also submit forms to the VA, including builder information and certification, an Equal Employment Opportunity Certification, and VA Affirmative Marketing Certification
You can check whether a builder is already registered with the VA on the Veterans Information Portal
Final Thoughts
It is possible to use a VA loan for land.
However, it's uncommon and it comes with strict stipulations you must be sure to follow.
If you have a VA loan available to you, you can certainly consider this route.
Just be aware it isn't the easiest or most affordable route to becoming a homeowner.
Additional Resources
Don't forget to explore our unbeatable
$1 Down Land Listings + Vacation Giveaway
!
Would you like to receive weekly emails with our latest blog/properties?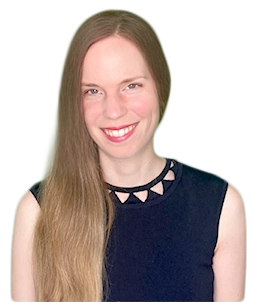 Disclaimer: we are not lawyers, accountants, or financial advisors and the information in this article is for informational purposes only. This article is based on our own research and experience and we do our best to keep it accurate and up-to-date, but it may contain errors. Please be sure to consult a legal or financial professional before making any investment decisions.