When you think of mining, what do you think of?
Maybe gold, silver, and copper come to mind – but uranium?
Many people know uranium as a key factor in a nuclear equation.
However, they don't necessarily all that goes into extracting it from the ground.
Here's what you should know about uranium mines.
1. What is uranium?
Uranium is a heavy metal.
It has been used as a concentrated atomic energy source for over 60 years.
Uranium is common in the Earth's crust as tin, tungsten, and molybdenum.
Additionally, uranium also occurs in seawater, which means it can be recovered from oceans.
The slow radioactive decay provides the main source of heat inside Earth, which causes convection and continental drift.
That said, it isn't often that uranium is found in sufficient concentrations to be economically recoverable.
Mining companies usually only consider concentrations greater than 0.075 percent (750 ppm) as ore or rock economical for uranium mines.
Even the 40 trillion tons of uranium in Earth's crust are distributed in too small of quantities.
2. How was uranium first discovered?
This metal was discovered in 1789 by a German chemist named Martin Klaproth.
Uranium was found in the mineral pitchblende.
The name "uranium" comes from the planet Uranus, which had only been discovered eight years prior.
3. What are uranium mines?
Uranium mines help to extract uranium ore from the ground.
There are a few different processes by which uranium can be mined.
In 2019, about 57 percent of the world's production is by in-situ leaching.
The other 43 percent of production is by conventional underground or open-pit mining.
4. What are the four types of uranium mining?
The four main types of uranium mining are in-situ leaching, open-pit mining, underground mining, and milling.

In-Situ Leaching
A leaching solution is pumped down drill holes into the uranium ore deposit.
There, it dissolves the ore minerals, and the uranium-rich fluid is pumped back to the surface and processed to extract the uranium compounds from the solution.
Positives: Small surface footprint; little waste rock; inexpensive startup; less expensive to remediate than other types of mining; radiation exposure for workers, smaller and higher trained workforce
Negatives: Possible contamination of local aquifers; waters must be pumped and monitored; wastewater disposal and public fears can be a barrier

Open-Pit Mining
Ores are processed by grinding the materials to a uniform particle size.
The ore is then treated to extract the uranium via chemical leaching.
The milling process often yields a powder form of uranium (called yellowcake).
Yellowcake can be enriched to return it to other forms.
Positives: Less expensive than underground mining; better ventilation; must follow stricter environmental, safety, and health guidelines (in some countries)
Negatives: Big footprint; lots of wasted rocks; remediation can be both costly and time-consuming; easy to compromise workers' health

Underground Mining
Ore is drilled and blasted to create debris.
This debris is transported to the surface and then onto a mill.
This type of mining is often selected when there are higher concentrations of uranium in areas that are too difficult to reach with open-pit mining.
Positives: Small surface footprint; less waste rock; advances in mining technology and safety monitoring makes radiation and health issues less likely
Negatives: Expensive; may seriously impact local aquifers (expensive to remediate); old underground minds were a danger to miner health

Milling
Milling is a bit different because it's often used in conjunction with other types of mining listed above.
The milling process crushes and pulverizes rock into fine fragments and adds water to create a slurry that's mixed with sulfuric acid or alkaline.
This is done to release a small percentage of uranium from the host race that is mined in underground and open pit mining.
Using the milling method, 95 to 98 percent of uranium can be recovered from the host rock.
Positives: Modern mills are stricter about their operations than older mills
Negatives: Only effective when used to extract uranium from conventionally mined ores; expensive to remediate; can potentially impair local groundwater
5. What does uranium do?
Uranium is primarily used as fuel for nuclear power plants as well as the nuclear reactors that run naval ships and submarines.
It can also be used in nuclear weapons which is why countries often want to have it on hand — for defense purposes.
6. Who are the top three Uranium producers in the world?
The top Uranium producers are Kazakhstan, Canada, and Australia. Together, they account for about 66 percent of the world's production.
The other countries that produce more than 1,000 tons per year are Namibia, Niger, Russia, Uzbekistan, the U.S., and China.
Here are the world's uranium resources (as of 2019) by country.

Australia (28 percent)

Kazakhstan (15 percent)

Canada (9 percent)

Russia (8 percent)

Namibia (7 percent)

South Africa (5 percent)

Brazil (5 percent)

Niger (4 percent)

China (4 percent)

Mongolia (2 percent)

Uzbekistan (2 percent)

Ukraine (2 percent)

Botswana (1 percent)

Tanzania (1 percent)

Jordan (1 percent)

USA (1 percent)

Other (5 percent)
The percentages are expressed as the resources that are recoverable through uranium mines.
7. Do uranium mines leave behind radioactive waste?
Yes, regardless of how the mining is done, the process leaves behind radioactive waste and hazardous chemicals.
This is because uranium eventually decays to radium.
Radium decays to release radon gas.
Here are steps you can take if you anticipate being near uranium mines and mills.

Avoid any sites or equipment.
While you may think the site is cool and wish to check it out, you increase your risk when you expose yourself to potential radioactive waste.
Do not enter any abandoned or operating mining sites.
You should also steer clear of any equipment you may come across.

Take proper precautions.
Pay attention to the posted safety warnings and guidelines.
These will probably appear near the operating or abandoned sites.
Take them seriously and do as they say.

Do not swim in or drink any open pit mine lakes.
This could cause you great bodily harm because of the radioactive exposure.

Do not remove rock or soil from a uranium mine.
You may think it's a cool souvenir at the moment, but it'll do more harm than good.
8. How do you clean up abandoned uranium mines?
Today, there are over 500 abandoned uranium mines on the land belonging to the Navajo Nation.
The mines were operational from 1944 to 1986.
During this time, nearly 30 million tons of uranium ore were extracted from Navajo lands.
The lands were leased by the mining companies and Navajo people often worked in the mines.
However, years later, their land is still affected by the radioactive waste that is left behind.
Several potential health impacts result from the inhalation of radioactive particles and exposure to radionuclides in drinking water.
These effects include lung cancer, impaired kidney function, and bone cancer.
The EPA's Superfund Program has been partnering with the Navajo Nation since 1994 to provide technical assistance and funding to assess potentially contaminated sites.
They've been working to develop a response since.
Read more about how the government plans to Remediate Uranium Mine Remediation from Coconino County in Arizona.
9. What are the 10 biggest uranium mines in the world?
Over half of the world's uranium production comes from just 10 mines.
After seeing the country list, you can probably guess that the production list is concentrated in a few countries.
Here are the uranium mines you should be aware of.

McArthur River, Canada
This mine, located north of Saskatoon, is the world's largest uranium mine.
The McArthur River is also known as the largest high-grade uranium deposit in the world.
This deposit was first discovered in 1988, and the mining of the river began in 1999.
The mine uses the underground method with remotely operated equipment.
The mine is owned 83.3 percent by Cameco and 16.7 percent by AREVA Resources.

Olympic Dam, Australia
The Olympic Dam mine is located near Roxby Downs, which is north of Adelaide in Australia.
The mine produces uranium, gold, silver, and copper.
It is owned and operated by BHP Billiton, and it's been in production since 1988.
This mine operates underground.
The ore is crushed and then treated in a copper sulfide flotation plant.
The uranium and copper concentrates are recovered by acid leaching.
An expansion project is planned which would make the mine the largest uranium-producing mine in the world.
However, it was put on hold in 2013.

Ranger, Australia
The Ranger mine is east of Darwin in Australia.
It's been operational since 1980, and it's been in the top three uranium-producing mines.
The mine is owned and operated by Energy Resources Australia, which is a subsidiary of Rio Tinto.
The mine has transitioned from open-pit mining to underground exploration.

Arlit, Niger
This mine is on the southern border of the Sahara Desert in Niger.
It has several open pits that are mining four primary uranium deposits — Arlit, Tamou, Tagora, and Artois.
SOMAIR (Societe des Mines de l'Air) owns and operates the mine.
Production began in 1971 with the Arlit deposit.
The ore from the mine is processed in a plant nearby.
This plant has previously been impacted by terrorism.
In May 2013, there was a terrorist attack that killed one person and injured 14.
Production was delayed by one month as a result of the incident.

Tortkuduk, Kazakhstan
This mine is located north of Shimkent.
To mine the Tortkuduk (North Muyunkum) deposit, in-situ leaching is used.
The mine is owned and operated by KATCO.
KATCO is a joint venture (51 percent/49 percent) between AREVA and Kazatomprom.
Kazatomprom is a Kazakhstan state-owned company.
Production from the mine began in 2007.

Rossing, Namibia
The Rossing mine was not only the first uranium mine in Namibia, but it's also one of the oldest in the world.
It's located near the town of Arandis, and it's been operating since 1976.
Rio Tinto operates this mine and holds a 68.58 percent interest.
There are several other stakeholders including the Iranian Foreign Investment Company, IDC of South Africa, the Namibian government, and local shareholders.

Budenovskoye 2, Kazakhstan
Also known as the Karatau mine, this mine only started producing in 2009.
It is owned and operated by Karatau.
It's a joint venture between Kazatomprom and Uranium One.
Once extracted, the uranium is treated at a processing facility on-site using ion exchange technology.

Kraznokamensk, Russia
This mine is the largest uranium mining operation in Russia and began in 1968.
It's located near the Sino-Russian border.
The operation consists of six underground mines: Mine 1, Mine 2, Gluboky Mine, Shakhta 6R, Mine 6, and Mine 8.
Priargunsky, a subsidiary of ARMZ Uranium Holding, owns and operates the mine.

Langer Heinrich, Namibia
This mine is located in the Namib desert.
It is an open pit mine that is owned and operated by Paladin Energy.
Commercial production began in March 2007.
An expansion project was planned in the early 2010s but was put on hold until prices could increase.

South Inkai, Kazakhstan
This mine is located in the Suzak region of the South Kazakhstan province.
It's owned and operated by Betpak Dala as a joint venture between Uranium One and the state-owned Kazatomprom.
The uranium at this mine is extracted through in-situ leaching.
11. What types of uranium mines are located in the US?
The "Arizona 1 Uranium" project is one of four mines located in Fredonia, Arizona on the state line of Utah and Arizona.
They are owned and operated by Denison Mmes Corp.
In 1990, mining activities first began in Arizona 1.
Only 2 years later, mining was suspended.
In 2007, development work began again, and then in 2009, Denison recommenced uranium mining.
However, they allegedly began these operations without full clearance from the EPA. This was later cleared up.
In addition, there are hundreds of active uranium mining claims near the Grand Canyon National Park.
Members of the Havasupai Tribe, whose territory includes part of the national park, have long fought these claims and are calling for a permanent ban on uranium mining in the region.
Final Thoughts 
Uranium mines are still very much in production today; although, many have been abandoned because they were exhausted.
In the U.S., over 500 mine sites on Navajo land have been left, and now it's up to us to clean up that radioactive waste.
While it's okay to use the Earth's resources, we should never leave it worse off afterward.
Additional Resources
Don't forget to explore our unbeatable
$1 Down Land Listings + Vacation Giveaway
!
Would you like to receive weekly emails with our latest blog/properties?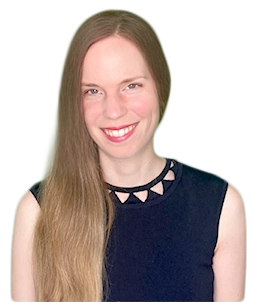 Disclaimer: we are not lawyers, accountants or financial advisors and the information in this article is for informational purposes only. This article is based on our own research and experience and we do our best to keep it accurate and up-to-date, but it may contain errors. Please be sure to consult a legal or financial professional before making any investment decisions.