It's that time of year again! The leaves are changing color, the weather is getting colder, and Christmas is just around the corner. This means one thing: it's time to start thinking about Christmas trees (and farms)!
With natural Christmas tree demand increasing and artificial trees falling out of favor with many, now is the perfect time to launch your very own Christmas tree farm. And this article is here to help make it easier for you.
Inside, we'll cover the top essential things to consider when starting your own Christmas tree farm—from startup costs and land requirements to what kinds of trees are popular among consumers.
So if you're ready to get started on your journey toward owning a successful Christmas tree farm, let's dive in!
1. Why Should You Start a Christmas Tree Farm?
The first step to any big business venture is understanding why you should take the leap.
And when it comes to Christmas tree farming, there are plenty of compelling reasons to start.

Make Money
For starters, you can make a considerable profit on each sale, especially if you have an efficient and effective business model.
Plus, you can personalize each experience for customers who come to buy trees from you.
This allows you to build a loyal customer base and make sure your business grows each season.

Large Industry
The US Department of Agriculture (USDA) estimates that 25-30 million Christmas trees are sold annually in the US with 15,000 tree farms and over 100,000 people employed in the industry.
The estimated annual sales are about $380 million, making it a lucrative industry to enter.

Demand
There is significant demand for real Christmas trees, especially following the COVID-19 pandemic.
The USDA shared a short broadcast from Gary Crawford about why Christmas tree sales were breaking records in 2020.
Tim O'Connor, who helps run the National Christmas Tree Association, says that it could be in part due to the fact that people want to have an authentic "family Christmas at home" and an "outdoor experience," something that was in short supply in recent times.
Gary Crawford confirms this theory by going to his nearby Christmas tree farm and interviewing a few people there.
Surprisingly, many people who have only ever had artificial trees were making the trip to buy real ones.

Community
As more and more people choose to show their support for local producers, opening your Christmas tree farm to the public is a wonderful opportunity for you to build relationships with these individuals.
Also, starting a Christmas tree farm can provide an opportunity to give back to your community.
You could donate unsold trees to families in need, organize special events for the public or work with charities to provide trees.

Sustainability
Christmas tree farming is a great way to demonstrate environmental responsibility and safeguard the natural environment.
Growing Christmas trees can help:
Soil stability
Air purification
Wildlife shelter and protection

Build a legacy
Not only can you make money and join an established industry, but you can also build a family legacy.
You'll be able to pass down your business to the next generation, creating a tradition and memory that will last for years to come.
2. What Do You Need to Start a Christmas Tree Farm?
Once you nail down why you should start a Christmas tree farm, you'll need to know a few other things too.
Here are the main components of setting up and running your own real Christmas tree business:

Startup costs
The startup costs of a Christmas tree farm vary significantly depending on the size of your operation and whether you plan to grow your own seedlings or buy them from a nursery.
Generally, you will need to factor in costs for land, equipment, maintenance, and labor.

Tree varieties
You will need to decide which types of trees you plan to grow on your farm.

Legal requirements
Starting a Christmas tree farm requires that you follow all applicable local, state, and federal laws.
This means making sure you have the proper licenses and permits.

Location
Where you choose to set up your Christmas tree farm is important.
You will need to consider the climate, soil quality, and access to water.
Additionally, you should think about how close your farm is to potential customers.

Marketing
Once you have your operation up and running, you will need to start marketing your Christmas trees.
This can include setting up a website, using social media, and attending local events.
These are just the basics of what you need to know before starting a Christmas tree farm.
Business experience, knowledge of the industry, and a willingness to learn are all essential pieces for success.
3. What Types of Christmas Trees Are There?
A Christmas tree is typically an evergreen tree, such as fir, spruce, or pine, that is decorated with lights and other ornaments during the Christmas holiday season.
The tradition of using evergreen trees to celebrate Christmas can be traced back to the ancient Roman festival of Saturnalia, which was a celebration of the agricultural god Saturn.
During this festival, which took place in December, the Romans would decorate their homes with branches of evergreen trees, wreaths, and other decorations to symbolize the renewal of life and the coming of spring.
The use of evergreen trees and other decorations as a part of holiday celebrations is thought to have been adopted by early Christians in Europe, who incorporated these traditions into the celebration of Christmas.

Fir Trees
Fir trees are a common type of evergreen that can be found in various parts of the world, including North America, Europe, Asia, and North Africa.
They are characterized by their flat, spiral-shaped needles and are known for their soft texture compared to the sharper needles of spruce trees.

Spruce Trees
Spruce trees are native to the mountainous regions of Western and Northern America.
These trees are easily identifiable by their characteristic pyramid-shaped crowns, four-sided needles, and downward-hanging cones, which create a visually striking contrast against their upturned branches.

Pine Trees
Pine trees are an evergreen species that are known for their distinctive clusters of needles and more sparse branches compared to other evergreens like spruce and fir.
This makes them ideal for holiday decorating as they can accommodate larger ornaments and decorations, despite their seemingly denser appearance due to their needles growing in clusters.
4. What Are the Most Popular Christmas Trees?

Fir Trees
Fraser Fir
Douglas Fir
Balsam Fir
Noble Fir

Spruce Trees
White Spruce
Norway Spruce
Blue Spruce

Pine Trees
Scotch Pine
Sugar Pine
To cut to the chase, due to its longevity (common in the Fir trees) and popular scent, the Balsam Fir is one of the most popular Christmas trees.
Still, the Fraser Fir is the best-selling tree in the US due to its silver-green needles and shape.
5. Where Are Most Christmas Trees Grown?
In the United States, the top Christmas tree-producing states are Oregon, North Carolina, Michigan, Pennsylvania, Wisconsin, and Washington according to the USDA.
These states are home to a variety of Christmas tree farms that grow different types of evergreen trees, including species such as Douglas fir, Fraser fir, Noble fir, and Balsam fir.
Christmas tree farming is an important agricultural industry in these states, and many of the trees grown there are shipped across the country and internationally for use as holiday decorations.
Approximately 15 million trees are harvested from a network of around 15,000 tree farms that span nearly 300 thousand acres.
Would you believe that 50% of all trees cut come from just two states?

Oregon
Oregon leads the pack with almost 1,500 farms and 4.7 million trees cut.
In total, they make about $120 million in sales on their 45,000 acres.

North Carolina
Coming in close as the second most Christmas tree-producing state, North Carolina has about 850 tree farms with about 4 million trees cut.
They make about $86 million in sales on their 39,000 acres.

Michigan
Michigan is the third most Christmas tree-producing state with about 1,200 farms and 1.5 million trees cut.
They make almost $29 million in sales on their 37,000 acres.

Pennsylvania
Fourth on the list is Pennsylvania with about 1,200 farms and 1 million trees cut.
They make almost $29 million in sales on their 30,000 acres.

Wisconsin
Rounding out the top five is Wisconsin with about 850 farms and 700,000 trees cut.
They make around $18 million in sales on their 23,000 acres.

Washington
Coming in sixth is Washington with about 650 farms and 500,000 trees cut on their 8,000 acres.
6. Pros and Cons of Starting a Tree Farm

Pros
Eco-friendly. Christmas tree farms are a great way to make extra income during the holidays while also helping preserve nature and protect the environment.
Good Money. Tree farming is an incredibly lucrative business, especially if you have the right land, resources, and know-how.
Starting your own business. Starting a Christmas tree farm is a great way to go into business for yourself and become self-sufficient.
Fun. Tree farming isn't all work, it can be a fun and rewarding experience to enjoy the outdoors.

Cons
Risky Investment. Tree farming requires a substantial financial investment, as there will be costs associated with land purchase/lease, equipment, seeds/saplings, fertilizers/pesticides, labor, and other overhead expenses.
Long-term commitment. Tree farming is a long-term endeavor that requires patience and dedication in order to be successful. It can take up to 10 years for trees to reach maturity and begin producing the desired product.
Weather conditions. Poor weather conditions can adversely affect the growth of trees and crop yields, leading to a decrease in profits.
Pests/Diseases. Pests and diseases such as root rot, aphids, beetles, mites, and blight can wreak havoc on tree farms if not treated promptly.
Competition. The Christmas tree industry is highly competitive and there are many established companies that have been in business for years. This can make it difficult to get the attention of potential customers when big stores like Walmart and Costco are selling trees at discounted prices.
Seasonal. The Christmas tree market is highly seasonal, meaning that farmers must be able to sell the majority of their trees during the holiday season.
7. Barrier to Entry
The barrier to entry into the Christmas tree industry is relatively low.
In most states, all that is required for a potential grower to enter the market is to obtain a nursery license and abide by general state regulations for growing and selling Christmas trees.
However, there are some challenges and considerations to be made.
One of the biggest challenges is finding a suitable plot of land for growing Christmas trees.
It typically takes 8-10 years for a tree to reach its full size, so potential growers must have access to land that can sustain them throughout this period.
In addition, it is important for potential growers to research and understand the local market for Christmas trees.
Knowing the supply, demand, and pricing dynamics in their area can help them make informed decisions about what type of tree to grow and how much to charge for it.
Finally, successful Christmas tree growers must be prepared to invest time and resources into marketing their trees and creating a positive customer experience.
8. How Much Does It Cost to Start a Christmas Tree Farm?
The cost of starting a Christmas tree farm can vary significantly, with estimates ranging from as low as $5,000 to as high as $90,000.
The cost of purchasing land for your farm will be a major factor in the overall startup cost, and those who already own land will have a significant advantage in this regard.
If you have land, then starting your farm will be dirt cheap.
Here are some things you need:

You will need to purchase seedlings or saplings, which cost anywhere from a few cents to a few dollars each.

Setting up a business name and corporation, which can cost anywhere from a few hundred to a few thousand dollars.

Getting the necessary permits and licenses, which can be around $200-300.

Insurance, which can cost a few hundred dollars.

Equipment for planting and caretaking, such as pruning shears, shovels, mulch, fertilizer, and a tractor, will run you about $3000-5,000.

Land preparation, which is about $500-1000.

Finally, you should set aside some money for marketing and advertising your tree farm. This can cost anywhere from a few hundred to a few thousand dollars.
If you need land, you're looking at an average of $40,000 on top of everything else.
However, depending on your location and parcel size this may be even higher.
Alternatively, it may be possible to enter a sharecropping arrangement with a landowner, in which you would be able to use the land in exchange for a share of the income generated by your tree farm.
A 50/50 split is common.
It is important to carefully consider all the costs involved in starting a Christmas tree farm and make a realistic budget before embarking on this venture.
9. Christmas Tree Farm Profit Per Acre Potential
Let's assume you don't need to purchase land and have plenty of space.
Growing Christmas trees can be a decent business, with a profit margin of 25-30% for each tree sold wholesale.
So, if a wholesale tree sells for around $35, you can expect roughly $10 in profit per tree
Between 800 and 1,500 Christmas trees can be grown on 1 acre depending on the species.
This means that if you grow 1,100 trees, you are looking at a rough profit of $11,000 per acre.
Just note that a Cut-Your-Own style business typically has higher profit margins (sometimes as high as 50%).
This estimate, of course, is just a back-of-the-envelope calculation and will vary depending on factors such as location, demand for Christmas trees, and the specific costs involved in operating a tree farm.
If you don't have land, the profit margins are going to be significantly lower depending on the price of the land.
10. Factors That Increase Christmas Tree Sales
Everyone wants to earn the absolute most that they can on their products, but few know where to start.
If you are looking to increase your profits on each sale, there are a few factors you should consider.
An examination of the Christmas tree industry by the USDA reveals that to maximize sales, retailers should:

strategically locate their lots on high-traffic streets near other businesses

provide convenient parking accommodations

advertise to draw the attention of potential customers

showcase their trees in an eye-catching manner
By following these methods, tree farmers have the potential to maximize earnings from the sale of their trees.
11. Grants to Start a Christmas Tree Farm
There are a variety of grants that may be available to help start a Christmas tree farm.
These grants can come from a range of sources, including federal and state government agencies, private foundations, and non-profit organizations.
Some examples of grants that may be relevant to those starting a Christmas tree farm include:

USDA Farm Service Agency (FSA) Grants
The FSA offers a variety of grants and loans to help farmers and ranchers start or expand their operations.
These grants may be available to those starting a Christmas tree farm, particularly if the farm is located in a designated underserved or socially disadvantaged area.

USDA Natural Resources Conservation Service (NRCS) Grants
The NRCS offers grants and technical assistance to help farmers and ranchers protect and improve natural resources on their land.
These grants may be relevant for those starting a Christmas tree farm, as they can be used to help fund projects related to soil and water conservation, wildlife habitat improvement, and other natural resource management activities.

State Agricultural Grants
Many states offer grants and other funding opportunities specifically for farmers and ranchers.
These grants may be available to those starting a Christmas tree farm and can be used to fund a variety of expenses, including land acquisition, equipment purchases, and other startup costs.
It is important to research the specific grants that may be available in your area and to carefully review the eligibility requirements and application process for each grant before applying.
It may also be helpful to work with a local agricultural extension office to identify grants and other funding opportunities that could be relevant to your specific needs.
Final Thoughts
Starting a Christmas tree farm can be a rewarding and lucrative business venture, but it is important to do your research and plan carefully before taking the plunge.
Additional Resources
If you are looking to buy affordable land
, you can check out our 
Listings
 page.
And before you buy land
, make sure you check out
Gokce Land Due Diligence Program
.
If you are looking to sell land
, visit our page on how to
Sell Your Land
.
Would you like to receive an email with our latest blog/properties every Thursday?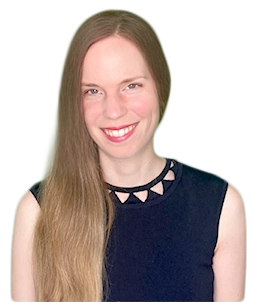 Disclaimer: we are not lawyers, accountants, or financial advisors and the information in this article is for informational purposes only. This article is based on our own research and experience and we do our best to keep it accurate and up-to-date, but it may contain errors. Please be sure to consult a legal or financial professional before making any investment decisions.