Have you heard the term skip tracing in the context of real estate?
Curious what it is?
Well, did you know that the US Postal Service, also known as the Post Office, is not obligated to provide you with the forwarding address of a person you're trying to locate?
It doesn't matter how valid your reasons may be, the Post Office only releases these details to law enforcement officers, licensed private investigators, or another entity under orders of the court.
This can be both comforting or frustrating, depending on your perspective.
It's certainly great to know your privacy is protected.
But what happens when you're looking for someone and can't get ahold of them?
This is where skip tracing comes in.
It's a method of tracking down information on an individual that isn't in typical databases.
In this blog, we'll talk about the top things you should know about skip tracing in real estate.
Let's get started.
1. What is skip tracing?
In the general sense of the term, skip tracing is the process of finding a fugitive, defaulter, or any person who cannot be located in typical searches.
Sometimes this process will also be used to track down an individual who needs to be served a subpoena.
A skip tracer will typically start by looking through a number of public resources, such as credit reports, DMV records, public property records, loan applications, background checks, job applications, court records and utility bills.
A professional skip tracer may even contact current or past acquaintances if they are not able to find the information they are looking for from public sources.
2. Is skip tracing legal?
The short answer is yes.
There are, however, legal requirements that must be met to be a skip tracer.
Some states also have laws that govern how you can use the information gained from skip tracing.
It is therefore important that you only use skip tracers or service providers that follow all rules and regulations.
You also want to make sure that you do not contact people on the National Do Not Call Registry and that you are not in violation of the Telephone Consumer Protection Act (TCPA).
3. Why do real estate investors use skip tracing?
In real estate, skip tracing refers to the process of locating the owner of a property.
Real estate investors will often use skip tracing to find good investment opportunities.
This is because distressed properties are sometimes abandoned by their owners.
The owners (once located) may be motivated sellers and ultimately offer investors a great real estate deal.
All it takes is the real estate investor finding the property owner and making them an offer that entices them.
So, for real estate investors, skip tracing is a way to locate the owner's name, current address, phone number, and email address.
If the property is owned by an LLC, then you'll have to go one step further and find all of the information for its owner.
4. When do real estate investors use skip tracing?
Primarily, real estate investors use skip tracing to search for owners of specific properties whose information is not readily available.
Because different types of skip tracing exist, you'll want to narrow down your primary goal before deciding which type of skip tracing to use.
If you're only looking for basic information (such as an address) about a few owners of properties, then you may not need to use a skip tracing service.
Often, this information can be found in a web search, social media or the county assessor's database.
Try this before investing in a service.
You'd be surprised about how much information the internet holds!
Some simple people search sites or online phone directories will also provide basic information: names, home addresses, phone numbers, etc.
Examples of some of these sites include:
Please note that not all of these sites are free.
A few may give you some information for free, but require a subscription for full access.
If you need more in-depth information, then skip tracing services may be the way to go.
If you opt to use a skip tracing site, then you'll probably get information like criminal records and vehicles owned.
Thus, it's important to narrow down exactly what you're looking for before you invest in any services.
You don't want to pay for something you don't need or fail to get enough information.
5. What are the next steps after getting the information you need?
It's ultimately up to you!
Some real estate investors will choose to run a direct mail campaign with the information they got from their research while others will call owners directly.
Keep in mind that direct mail campaigns often only require basic information, so you can purchase the service that offers you this.
If you want to call the owner directly and discuss the purchase of their property, then you'll probably want to have additional property details on hand.
These details will help you determine the offer you want to make.
In the end, the data you gather will often dictate the best way to reach out to property owners.
The most common ways are phone calls, personalized letters, and direct mail campaigns.
6. What are the different types of skip tracing?
Not all skip tracing services are created equal.
A lot of options for skip-tracing software are basic.
They'll search through public databases (property ownership records, credit bureaus, consumer databases, social security files, etc) and populate all of the information into a single report.
However, there are more advanced options as well.
Another option is to hire a professional skip tracer (or private investigator).
While the information from a PI will likely be the most accurate and in-depth, it's not always necessary for real estate investors.
You may find that you can get the information you need just from basic services.
Some investors also automate the process by hiring someone from a freelancer site like Fiverr to run names through a basic skip tracing service for them.
7. What are the costs of skip tracing in real estate?
There's no straightforward answer to this question because how much you pay for skip tracing tools depends on the data you want and how often you plan to use the service.
Here's how the fees often break down:

Per record
Some services will charge a fee per record of each property owner searched.
The price may vary depending on the amount of data you're getting in the report.
Some sites charge $1-2 per lead while others charge $10-24.

Monthly fee
If you're planning to do a lot of searches, it may make sense to go with a service that charges a monthly fee instead of a fee per record.
Some companies offer unlimited searches while others have packages with different limits.

Hourly rate
This type of fee exists if you're hiring someone to do the skip tracing on your behalf.
If this is the case, you'd likely pay them per hour.
The amount you pay will depend on how difficult the information is to find on each person.
Expect to pay at least $40-$200 per hour for a private investigator.
8. What skip trace services exist?
There are numerous skip tracing services for real estate investors.
Here are some of the top services that you can take a look at…

Melissa Data
This site isn't a skip-tracing service, but it's perfect for real estate investors who don't want to spend money or only need basic information.
There's so much data that this website provides that you can do a lot of the research yourself.
You can find out who owns a property, what other properties they own, and mortgage information.
Melissa Data also allows you to purchase credits to gain access to more in-depth information.
This includes phone numbers, email addresses, and forwarding addresses.
The fee for this site is "per record" and the cost will depend on how many details you need.
Fortunately, you can get a sample of the data before you purchase it, so you know whether or not it's worth it.
Visit here to learn more.

Data Zapp
Data Zapp provides all the standard contact information that you can use to reach out to property owners.
They also have a database for vacant properties, out-of-state owners, and individuals who own multiple properties.
They price their service per record, and you'll pay based on the number of records you're looking for.
If you know you're going to order multiple times, then you can choose the prepay option which gives you a slight discount on each record.
Visit here for more information.

Reonomy
Reonomy is a property data provider that is specifically oriented toward commercial real estate and multifamily properties.
You'll have access to owner names, contact information, tenant details, and other information on all of the properties in their database.
To gain access to information, you can browse their database and choose the properties you want to target.
You can also search for properties by the owner's name to see what else they own.
Fees are charged monthly for unlimited property data.
Different plans are also offered based on the number of additional tools you want access to.
Visit here for more information.

PropertyShark
PropertyShark is one of the few skip tracing services that will provide information about the owners of an LLC for residential properties.
Furthermore, they provide incredibly detailed information on each property.
You'll gain access to owner contact information, recorded documents, building permits, code violations, etc.
That said, PropertyShark is only available in select markets.
PropertyShark charges a monthly fee for access to one county.
If you want access to various properties that are located in different countries, then you'll have to pay for each.
Visit here for more information.

Other useful tools
Other useful tools that real estate investors love include…
You can also check out the following online directories: Spokeo and SkipEase.com
Finally, if you want to verify that an email you have pulled from one of the above sites is correct, you can also use: EmailSherlock.com or Email-Checker.com.
9. What is the value of real estate skip tracing?
Skip tracing allows real estate investors to find investment opportunities that they may not find otherwise.
Having the right data available can provide insight that can aid your decision-making and negotiating.
It never hurts to have additional information!
10. Where does the term skip trace come from?
"Skip" is derived from the commonly used phrase "to skip town" and refers to the person who needs to be found.
"Tracing" refers to the act of tacking down that individual.
Final thoughts
Real estate investors are always looking out for good deals, and skip tracing is one way to gain an edge over other investors.
Investing your time and money in a service like this may allow you to find properties that your competitors don't.
Additional Resources
Don't forget to explore our unbeatable
$1 Down Land Listings + Vacation Giveaway
!
Would you like to receive weekly emails with our latest blog/properties?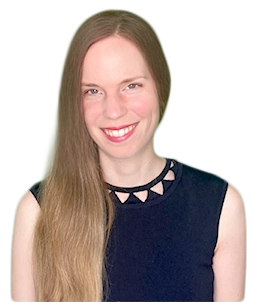 Disclaimer: we are not lawyers, accountants or financial advisors and the information in this article is for informational purposes only. This article is based on our own research and experience and we do our best to keep it accurate and up-to-date, but it may contain errors. Please be sure to consult a legal or financial professional before making any investment decisions.