The core questions we'll address in this blog are, "what is site selection in real estate, and why is it important?"
The crux of these questions can be summed up in the following example:
Consider the dilemma a school district faces when developing a new school.
When selecting a site, the district must consider the site's size and shape as well as its location.
The site will materially affect the educational program and the opportunities for the students, and making a poor choice could have profound consequences.
As a result, school districts (just like all other site selectors) must carefully develop site selection criteria with the school's current and projected needs in mind.
But it's not just school districts that need to think about site selection, any commercial real estate project will require a careful site analysis as well.
Therefore, in this blog we'll discuss all you should know as you're making a site selection decision for your commercial project.
Let's get started.
1. What is site selection in real estate?
Site selection is the process of picking a plot of land or existing structure to develop or rent.
The process normally involves identifying the best real estate opportunities for a store's new location.
Two of the main factors in choosing a "good" location are your target audience and main demographics.
Later, we'll go into depth about how site development is related to your market analysis.
2. What should you ask about the physical site during site selection?
To find the right site, you need to know what you look for.
We suggest answering the following questions as an initial screening for any site you are considering.

Is the property large enough?

Is there proper access?

Is there enough road frontage?

Is there sufficient visibility?

Is the site on a hard corner?

What's the surrounding infrastructure?
3. How do you identify the right properties when searching for a new site for commercial real estate?
After you've determined the site meets your initial requirements, you'll move on to the next step.
This includes a more in-depth analysis to make sure your site will fit all of your specific needs.
While you move forward with your due diligence, also keep searching.
You'll want to make sure you've considered all your options.
Keep in mind that your site search may also include properties that aren't already developed to their highest and best use.
This will mean looking at vacant land, vacant buildings, properties in poor condition, and existing properties that are not being used for commercial purposes.
To find the right property, you'll end up doing a lot of research and then narrowing down the right site.
Here are some of the criteria you can use when narrowing down prospective sites:

Can we get the access we want?

What are the setbacks?

What are the zoning requirements?

What kind of sitework is going to come up?

What kind of demo needs to be performed?

What needs to be done with utilities?

What kind of earthwork and grading is involved?
Unfortunately, you may find that properties that would otherwise fit your criteria may not be for sale.
That said, in some situations, the owner may be interested in selling if approached.
If you see a property that's ideal in every way, consider approaching the current owner and see the conditions under which he/she would sell.
You never know!
4. What are the four important factors for commercial site selection?
As noted above, when you're going through the process of site selection, there are many factors that go into identifying and evaluating new locations.
In this section, we'll cover the four important areas that you should look at when purchasing a site for commercial purposes.

Accessibility: Ensuring your selected location is easy to access is essential when choosing a site.
You should look for places that are near to one or more major roads and that are also served by public transportation.
If applicable to your project, research storefronts within walking distance of neighborhoods or high-rise apartments.
This can be a great way to draw in potential customers.
You ultimately want your location to be both easy to access and accessible to other places around you.

Competitors: If you're using the location for commercial purposes, be sure to check for compatibility with nearby stores.
The ideal location will have a similar target audience that sells products or services that complement the product or service you offer.
For example, if you're looking to select a site for your high-end boutique shop, then you may consider a location near a nail salon and bistro.
Likewise, for a record shop, a location near a music venue or vintage shop may be ideal.
Choosing your site wisely will help to create a larger retail experience than you could offer on your own.
On the flip side, you'll likely want to avoid setting up a shop directly near the competition.
If there's a site near a more established brand with similar products and services, then you'll do yourself a disservice by needing to share the market.
You'll also need to come up with a competitive advantage when drawing customers to you and away from other businesses near you.

Parking: Unless you're in a busy city (i.e., New York, Chicago, etc.) parking availability is an important factor in site selection.
If there's nowhere for your customers to park, someone who may have otherwise visited your store may decide to skip it.
Use the 3:1 ratio as a metric for parking.
This says that you should have 3 square feet of parking space for every 1 square foot of store space.
This parking should be readily available, and you should also consider the layout of the parking lot or garage.
Ideally, your parking spaces will both be easy to find and easy to park in (ex: not too narrow).

Costs: A final important factor is the base rent of the site (if you are renting).
For example, if you're renting in a retail strip, how much will it cost you to contribute to lawn care?
What about utilities?
Does the space provide security?
How much will that cost?
Is the location move-in ready?
Does it require significant repairs?
These costs can quickly add up, and you'll want to factor them all in.
Otherwise, a space that initially seemed like an inexpensive option will become a money pit.
5. How should a trade area analysis factor into my decision-making?
A trade area analysis studies and understands trade activity within a given geographical area.
This analysis will look at what types of businesses exist in the area along with how many potential customers are there, where they are coming from, and what they are buying.
When it comes to site selection in real estate, here are some of the key factors that you should look for in a trade area analysis.

Demographics: Before you sell products and services in an area, you want to know what type of people you'll be selling them to.
Will these people want them?
Will they be able to afford them?
Gathering this data on the various demographics as well as the different lifestyles and incomes will let you know if you're selecting the right site for your project.

Accessibility: As noted above, accessibility for your site is an important factor for any project.
Check the traffic flow in the area to see how much traffic passes the site.
A store is more likely to get customers if you can get there via walking, biking, driving, or public transit options.
A housing division will be more appealing to potential residents if it's near a town center, has public transit options, etc.

Competition: Existing competition in the area can indicate whether you will be successful.
On one hand, it can show that there is demand for your products/services.
However, if there is a more established brand or business with a bigger store, better inventory, or lower prices, then it will likely be hard for you to break into this market.
You'll likely be better of selecting a different site.
6. What are the four stages to proper retail site selection?
The process of site selection depends on the type of real estate and the project itself.
After all, every business is different.
That said, there are four general steps that you'll need to take when choosing a site for a real estate opportunity.
We'll lay out those four steps below.

Step 1: Decide to expand/close down
For retail site selection, you're typically addressing one of two goals.
The first aims to build stores in new areas, which allows you to tap into additional market share.
The second is to close underperforming stores.
You can identify these stores because they may not be as profitable as they once were.
Whether you're selecting or deselecting sites, you'll need to consider where the real estate investment/business opportunities are in your area.
See Step 2 for how to do so.

Step 2: Determine methodology
There are numerous factors and methods involved in trade area analysis (mentioned above).
Determine the key metrics you will want to optimize in your future business site and tailor your trade area analysis toward these metrics.
As an example, if you are opening a nail salon you may want to find an area that is frequently visited by professional women.
If you need assistance, you may consider finding a successful store and analyzing its geographic and demographic characteristics, so you can select a similar site.
This way, you can feel fairly confident that a new store will succeed in this location.

Step 3: Perform analysis
Once you've chosen the metrics you want to measure, start doing your research.
This is the time to gather the sales numbers and to do the customer surveys.
Once you've gathered this data, you need to decide how you're going to model it and put it into action.

Step 4: Execute on strategy
Once you've selected your site, you've only got a few steps left.
You'll purchase/lease/rent the land or building, get a building permit, do construction, and then begin your operations.
Hopefully, you'll see your new strategy and selected site pay off in your bottom line.
Keep an eye on your company's next financial report to see!
 7. Who can help you with site selection?
If you're looking for assistance with your site selection, a real estate broker is a good resource.
They're often knowledgeable about various aspects of the real estate market.
We recommend using a "buyer's broker" who represents only the purchasing organization's interests rather than those of the seller.
If you do end up selecting a broker, here's what you should consider:

Does the broker in question have recent experience in your target real estate type and in the targeted neighborhoods?

Is the broker in question willing to act as a "buyer's broker" and sign an agreement spelling out their obligations?

Does the broker in question have access to all listings whether through the multiple listing service (MLS) or through their relationships with other listing brokers?

Does the broker in question charge a competitive commission?

Does the broker in question have experience brokering leases as well as sales?

Does the broker in question have good relations with leading landlords and owners?

Has the broker in question worked with other clients similar to you (check references) and are they motivated?
Keep in mind that brokers can have their own disadvantages.
Here's what you should consider:

Brokers don't always know the market that you're looking into.
Especially if you are buying vacant land, it can be difficult to find a broker with the right experience.
Make sure you select a broker who is right for the type of site selection that you're doing.

Brokers can only show properties that are on the market whereas your own research could locate better sites that are not technically on the market yet.
In this case, you would be able to approach the owner even if the site isn't on the market.
Your broker wouldn't be able to assist with this.

Even "buyer's brokers" can still have allegiances to other sellers due to prior or prospective business relationships.

Brokers charge a fee once the property closes, and this adds to the cost of acquisition.

Brokers may not fully understand your site selection criteria, and as a result, they may refer sites that are inappropriate, which will waste time and resources.

Brokers may not be helpful or knowledgeable about leasing opportunities.
This can be frustrating for you, and therefore it's important to find the right one.
8. Can you do site selection on your own?
It is possible (and perhaps even preferable) to conduct your own site search rather than be dependent on a broker.
Often, organizations will consider doing their own site selection if they're focusing on a single neighborhood or area.
When this occurs, they might consider engaging a development consultant to undertake the site search.
Here are a few strategies that may be used when a broker isn't engaged.

Conducting a "windshield survey:" You can conduct this type of survey by driving or walking around the target neighborhood(s).
During this process, you should note any sites that meet the requirements and include possible buildings for lease in your notes.

Researching property ownership: Understanding property ownership and sales history is a great way to begin the site selection process.
You should look to the municipal offices that hold property ownership data and recorded deeds for this information.

Contacting owners: As noted above, sometimes owners will be willing to sell their property even if they haven't formally listed it.
If you contact the owner, you can determine their intentions for the property.
For example, are they willing to sell, and if so, at what terms?
Final thoughts
Site selection in real estate is an important step to ensuring you're in the right office space, retail store, commercial property, etc.
In the end, it's all about location, location, location whether it's for shopping, living, or working.
Additional Resources
Don't forget to explore our unbeatable
$1 Down Land Listings + Vacation Giveaway
!
Would you like to receive weekly emails with our latest blog/properties?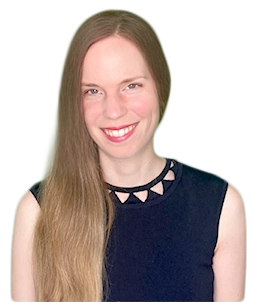 Disclaimer: we are not lawyers, accountants or financial advisors and the information in this article is for informational purposes only. This article is based on our own research and experience and we do our best to keep it accurate and up-to-date, but it may contain errors. Please be sure to consult a legal or financial professional before making any investment decisions.