Creating a safe and viable construction site begins with site preparation.
Just because you own a block of land doesn't mean it's ready for construction.
Site preparation has a number of essential phases, including site evaluation, demolition, site set out, and site clearing.
In this blog post, we'll discuss how you can lay a strong foundation for your future construction.
Let's get started!
1. What is site preparation in construction?
Before you can begin any construction activities, you must prepare your site.
In short, it is all of those activities that occur on your land before you can begin construction on your building.
While this is pre-building work, it can include construction work, such as the demolition of existing structures; grading, leveling and clearing the land; moving earth; and drainage projects.
Done right, site preparation lets you identify site complications upfront and confront them prior to initiating your larger building project.
2. What are the steps in site preparation?
Site preparation (when done correctly) makes all other construction activities easy and straightforward.
For example, if you intend to build a home on the land, then you'll need to prepare the site by selecting a location conducive to construction, know where to dig (and where not to dig), and implement project management to reduce potential mistakes and delays.
To keep it clear and simple, we'll talk you through the necessary steps in any site preparation project.

Site evaluation
Before you begin anything, you first want to analyze the site to make sure it is suitable for your project.
Is it the right size and shape?
How steep is the slope?
What uses are allowed under local zoning regulations?
You will want to make sure the property will work for your project before putting any money into site prep.

Soil testing
A geotechnical site investigation is an essential part of site preparation.
This is performed to determine the composition, properties and characteristics of the rock, soil and groundwater beneath the site.
It allows you to evaluate the site conditions and collect data to construct and design the foundations of various structures.
This examination will include surface and subsurface exploration, soil and groundwater sampling, and laboratory analysis.
Ultimately, subsurface medium will be tested to determine how well it absorbs water as well as its strength and soil bearing capacity.
If the site's soil isn't suitable for the project, then you'll need to find a different location.
In the following section, we'll go over the different types of soil in more detail.

Site plan design
Following your site evaluation and geotechnical testing, you should plan the design of your construction site.
This includes the placement of septic tanks, drainage systems, structures, etc.
A site plan will also show any necessary access roads for temporary storage areas and construction vehicles.
This plan may then need to be reviewed by the county or city building department for compliance with the zoning and building code.
If the plan is approved, all necessary permits, such as a demolition or earthwork permit, will be issued.

Site surveying
At this stage, you will outline where all structures, fixtures and utilities are to be placed on the site.
Site marking is essential because you may find that you are not building in the correct area if survey pegs do not delineate the construction site.
In addition, if the property is in a heavily developed area, an underground utility map may be created at this point to ensure that no important pipes or cables are damaged during construction.

Site clearing and grading
At this point, work can begin on the land.
The next stage of site preparation involves grading and clearing the land so you can move forward with the construction of your building.
This stage may also involve the demolition of buildings, tree removal, elimination of underground infrastructures, earthwork and filling to level out the building site.

Site compaction
The final stage is to compact the soil so that it can take the weight of the building foundation.
The key is to fully ready the site so that excavation and foundation work can begin.
3. What are the different types of soil?
Soil testing is essential to determine whether it can hold the weight of the building and absorb water.
Testing helps to indicate the type of soil and if it is appropriate for your project.
| | | |
| --- | --- | --- |
| Class | Designation | Description |
| Class A | Acceptable | Mostly sand and rock with little or no ground movement from moisture changes |
| Class S | Satisfactory | Slightly reactive clay sites with only slight ground movement from moisture changes |
| Class M | Moderate | Moderately reactive clay or silt sites, which can experience moderate ground movement from moisture changes |
| Class H1 & H2 | Highly Reactive | Highly reactive clay sites, which can experience high ground movements from moisture changes |
| Class E | Extreme | Extremely reactive sites, which can experience extreme ground movements from moisture changes |
| Class P | Problem | Sites which include soft soils, such as soft clay, silt, or lose sands; landslip; mind subsidence; collapsing soil; soil subject to erosion; reactive sites subject to abnormal moisture conditions or sites which cannot be classified otherwise |
Note: If demolition is planned, then you'll need two soil tests. One will be prior to demolition and another will be after demolition.
4. How long does site preparation take?
For most residential building projects, site preparation takes between 1 to 2 months.
Site preparation for multi-commercial projects can take a little bit longer, depending on the project size.
5. What are the stages of building construction?

Site preparation
Site clearing
Site surveying
Soil testing
Designing of site plan
Site investigating

Acquiring essential appraisals and building permits

Setting up the scheduling software for project management

Installing the job trailer(s)

Temporary electricity hookup

Temporary portable water and accessible generator

Portable toilets and water connection to city pipes

Water tower for construction water (if necessary)

Temporary pond for construction water (if necessary)

Exterior construction
Foundation
Roofing
Framing
Electrical
Grading
Landscaping

Interior construction
Drywall and insulation
Trim
Cabinet
Floors
Painting

Permanent utility hookups

Punch list and final inspections
6. What are some tips you need to ensure proper site preparation?

Determine the building location and elevation
In siting your structure on the property, you'll want to consider both the flow of people and equipment (especially if you have multiple buildings) before construction and occupancy.
You'll want the location of your building to be aesthetically pleasing and to be at the right elevation for drainage purposes.
You will also need to comply with all required setbacks and zoning requirements, which will often limit the area upon which you can build.
Your architect or engineer can help you determine where your building should be placed based on the property characteristics, zoning requirements and structural needs.

Investigate site access
When determining building location, you'll need to keep site access in mind.
Will you be able to access your building?
Will your builder be able to deliver materials?
Will your site be free of debris, so equipment won't get stuck?
Will there be enough room for heavy equipment?
Keeping site access in mind is an important part of site preparation because it allows it to proceed both easily and efficiently.
Here are some factors you should consider for site access:
Road, driveway, and culvert width
Location of mailbox
Location of power lines
Location of public sewer lines
Location of existing buildings, bins, etc.
Location of trees
Turning radius of semis

Explore perimeter access
Site access allows people to get onto your land easily.
Perimeter access helps people and equipment move around the construction site once they are already on the land.
Your construction crew will need to move around.
To do this, you'll want to maintain a clear and dry perimeter that allows materials, equipment, and crews to move swiftly.
For example, stockpiling fill or gravel near the building pad may restrict equipment flow or retain water.
A row of trees along one side may obstruct a gradall from fitting through.
Having extra dirt or sand in the way will prohibit the crew from using the equipment that they need.
Whatever the case, you need to make sure that you remove all obstacles from the perimeter to ensure a smooth and quick construction process.

Protect your investment
Site preparation is all about reducing your risk and protecting your investment.
A lot of this has to do with selecting the right builder.
Here are some key points to consider as you go select your contractor.
Safety: Your builder should have a safety program and a full-time safety manager.
Project manager: A designated project manager will oversee the construction of your building and provide you peace of mind.
Builder's risk: Your builder should have a risk insurance policy that protects you from theft, storm damage, or vandalism during construction.
Warranty: Make sure that your builder provides a comprehensive warranty plan.

Prepare your building pad
Your building pad must be prepared correctly during site preparation.
Here are some key features:
1. Timing
Determine the best time to build your pad.
Some seasons are better than others depending on your climate!
2. Structure:
Before constructing your pad, highlight the best areas of your site to ensure that your pad is on solid ground.
3. Fill type:
Evaluate the different fill types and decide which has the greatest advantage.
4. Drainage:
To minimize water infiltration within your building, it's important to install proper drainage.
If this is done incorrectly, then it's likely to have long-term effects on your building.

Set your crew up for success
Simply put, proper site preparation allows your team to build more efficiently.
Here are three ways that this process allows your crew to get off on the right foot.
1. Avoid muddy sites
Muddy sites create a ton of challenges for you and your crew.
Their boots will collect mud, and it'll become heavier and harder to walk.
Your trucks may get stuck, or you'll track mud onto all your materials or concrete floors.
You may also find that your gloves become covered in mud, and it becomes difficult to hold materials and work equipment.
Needless to say, avoid muddy sites at all costs!
It will impact your building quality and majorly slow down your efficiency.
If you must work on a muddy site, do what you can to weather-proof it and bring in gravel.
2. Stock your site with equipment
Not having access to the right equipment around your building's perimeter can cause lower efficiency or require more people to get a single job done.
Stay on track by having the right equipment at your site.
3. Locate any obstacles underground
One of the fastest ways to derail a project is by hitting an object underground while digging.
This is an obstacle that'll cost you both time and money.
It can also be a safety concern if you hit a gas or power line.
Make sure you take the proper safety precautions and perform an underground utility search to ensure you and your crew have an accurate map of what lies below your site.
Call 411 to get your utilities flagged before you work!
7. What's the value of investing in site preparation?
When constructed properly, buildings can last for decades.
That's why it's so important to invest in proper site preparation.
You don't want to set yourself up for years of pain by not giving your foundation a solid platform to rest on.
Here are just some of the factors that have the ability to weaken your foundation:
Varying moisture content or poor drainage
Improper site compaction
The soil type (building on fill or expansive soils)
Unstable soil and soil displacement
Investing in site preparation allows you to prioritize what's most important — a solid foundation!
Without that, you can't hope to have your construction project succeed.
8. How much does site preparation cost?
Site preparation varies based on the building type.
Here's the approximate cost.
Note that the costs can vary wildly based on location, elevation, type of granular fill, building pad size, and amount of object removal.
| | |
| --- | --- |
| ¼ Acre | $50 – $500 |
| ½ Acre | $100 – $1,000 |
| 1 Acre | $200 – $2,000 |
| 2 Acres | $400 – $4,000 |
| 3 Acres | $600 – $6,000 |
| 4 Acres | $800 – $8,000 |
If the costs seem significant now, remember that site preparation extends your building's lifetime and helps to reduce your total project construction costs.
One way to save on costs is to do some of the work yourself if you are qualified to do so.
9. How can site preparation ensure that you finish your project on time?
Obviously, you want to finish your construction project on time.
Proper site preparation is one of the best ways that you can set your crew up for success and ensure that your project is completed at the project end date.
Here are some scheduling factors that will need to be taken into account.

Seek out a builder that is aligned with your project schedule and work with an excavator who understands your deadlines.
Having the right team is crucial to meeting your deadlines!

Locate any underground obstructions or hazards.
Above, we talked about creating an underground site map.
During this process, you may locate obstructions or hazards as well.
What needs to be relocated or removed before site preparation in order to minimize work?

Check to see if you need a permit for site preparation.
This will ultimately depend on your locality.
Sometimes you don't need a permit for site preparation, which will ultimately save you time.
However, if a permit is required, be sure that you go through the proper process.
Don't try to cut corners, this will ultimately create major problems for you later on!

Recognize that the schedule and duration of site preparation will be impacted by a variety of factors, including size and type of equipment, competencies and specialties, crew power, backlog, etc.

Try to prepare a weatherproof site with gravel drives, gravel perimeter access, gravel staging in areas, and a gravel building pad.
Doing this prior to the start of construction can help minimize project delays due to a muddy site.
Final thoughts
Site preparation may feel overwhelming now, but don't fret!
This process is all about preparing your land for success, and you aren't in the process alone.
Working with a builder who can facilitate the ideal site layout and building location can allow you to optimize your site for construction.
Additional Resources
Don't forget to explore our unbeatable
$1 Down Land Listings + Vacation Giveaway
!
Would you like to receive weekly emails with our latest blog/properties?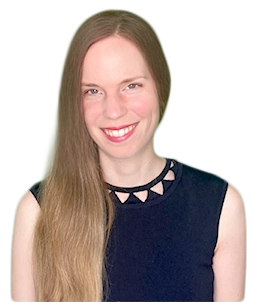 Disclaimer: we are not lawyers, accountants or financial advisors and the information in this article is for informational purposes only. This article is based on our own research and experience and we do our best to keep it accurate and up-to-date, but it may contain errors. Please be sure to consult a legal or financial professional before making any investment decisions.