Seasonal camping is when you rent a long-term spot at a campground and leave your RV there even when you aren't in it.
It eliminates the hassle of packing, towing, and setting up.
Seasonal camping is becoming more and more popular as RV sales grow, and it might be for you!
In this blog, we'll talk about all the details surrounding seasonal camping, the advantages and disadvantages, and how you'll know if it's for you.
Let's get started.
1. What is seasonal camping?
The true definition of seasonal camping is maintaining a 7-month permit at a specific campground for an RV or motorhome from April to October.
Your RV or motorhome will be parked at your campsite for the season, and you can come and go as you please.
2. What are the benefits of seasonal camping?
Being a seasonal camper has several advantages (why else would people do it?).
Here's why you may consider becoming a seasonal camper.

It provides the opportunity to camp more often
As a seasonal camper, you already have a spot where your RV or motorhome is set up.
Whenever you have a spare weekend or week, you can head over to camp.
You don't have to worry about searching for a campsite or making sure a booking is available during popular times of the year.
Anytime you're looking for an adventure, it's available to you.
Bonus if it's a spot relatively close to your house because that will make camping more accessible and easier!

It lessens the stress of packing
As fun as camping is, it can also be stressful.
In fact, if you work during the week, you may even make the decision not to go because you don't want to deal with the packing and unpacking that a weekend trip would entail.
When you have a seasonal campsite, you've already done all of the heavy lifting.
Your RV or motorhome is waiting there with all of your belongings set up and ready to go.
You can just drive up and spend your time enjoying a weekend in Mother Nature!

It facilitates meeting other campers
Some people love camping as a solitary activity, but others truly find it social.
If your idea of the perfect camping weekend is making new friends with other campers, then you'll love seasonal camping.
You'll see the same people in the same spot.
You'll get to know them, and they'll know you.
It gives you the community element to camping just like you'd have in any typical neighborhood.

It saves money
Camping doesn't come cheap.
Fortunately, you can think of seasonal camping as a "bulk" deal.
A seasonal camping permit (7 months) will cost you between $2,000 and $5,000.
Depending on the frequency of use, family size, location, and personal preference, this can save you a great deal of money on one of your favorite pastimes.
3. What are the drawbacks of seasonal camping?
Seasonal camping does have drawbacks in some situations.
Here's what you should keep in mind if you're considering it.

Less traveling
Depending on what you typically use your RV or motorhome for, it may or may not be advantageous for you to keep it parked at a campsite seasonally.
If you only use your RV or motorhome for camping, then it's probably not a problem for you.
However, if you generally use your RV for traveling, then seasonal camping may be limiting and cause you to use your RV less than you otherwise would.
Additionally, if you want to go to different campsites a few times a year in addition to holding your seasonal permit, then you may find it isn't worth the time or money.
Either way, you'll end up paying a few thousand dollars for the permit.
Is it worth the investment of time and money it takes to go to a new campsite if you already have that setup?
Some people won't mind this and will say yes because they love camping at new locations.
However, a lot of people will default to whatever is easiest and thus see fewer campsites each year.

Difficulty finding a campsite
Seasonal campsites are worth it if you LOVE the location.
But if you don't then you may not be ready to commit.
Don't settle for seasonal camping just because it's easier in many ways.
Choose seasonal camping because you love the location you're selecting, and it's worth the long-term investment.
4. Is seasonal camping for me?
Here are a few ways to tell if you should pursue this type of camping.

You like to head to the campground at the last minute
If you're simply not a planner, then you know the struggle of trying to find open campsites at the last minute.
Having a seasonal spot solves the issue of having to make a reservation.
The spot is simply waiting for you whenever you have a spare weekend.
This is also great for people who love to camp so much they'd rather do it than almost anything else.
Canceled plans? Great!
Up to your camping spot you go.

You dislike weekend camping
Weekend camping isn't for everyone.
When you get off work on Friday, get home, get packed up and hooked up, it can be late by the time you arrive at the campground.
In fact, you're really facing the same issue Sunday when you're packing up in order to get home for the next work week.
With only Saturday to enjoy, some people wonder…is this worth it?
Seasonal camping solves many of these problems because you only have to load up the essentials on Friday night.
The bulk of your camping gear is already at your campsite, and you're ultimately met with much less hassle.

You pay for off-site storage
If you're paying for off-site storage for your RV or motorhome for any reason (i.e. HOA, etc.), then you may find that a seasonal campsite is only a marginally higher fee with more benefits.
Unlike an off-site storage unit, you can actually use your campsite!

You seek a camping community
As noted above, seasonal camping is a great way to socialize.
Some campgrounds in particular host a lot of social campers, and this can become a "neighborhood" of sorts for you.
On the flip side, if you enjoy camping because you like to "get away" then this may not be a benefit to you.
You may find that you don't like talking to others or seeing people you know.

You like an affordable vacation home
In many ways, seasonal camping is like having a vacation home.
Camping is relaxing and (hopefully) located at one of your favorite destinations.
It also gives you the mindset that you should go and use it as often as possible.
It's Friday afternoon and you get home from work early at 3 PM…why not drive up to your campsite and spend some time vacationing this weekend?
It seems like the obvious thing to do if everything is all ready to go and paid for!

You love the area near your house
If you're already spending time in the region or area close to your house, it may be time to look for seasonal camping.
For some people, it's a state park, beach, or lake that they return to time and time again.
Either way, what makes it worth it for them is the easy driving distance and the fact that they love the area.
If you're already doing it, why not make it more permanent?
5. Should I stick to more traditional camping?
If the last section didn't resonate with you and you don't mind the camping hustle, then traditional camping may be more up your alley.
Here are the signs that traditional camping is better for you than seasonal camping.

You prefer going to different places
If you've always loved checking out different campgrounds and campsites, then you may not love going to the same place every time.
Until you've actually found somewhere you love…don't settle.

You travel using your RV or motorhome
If you use your RV or motorhome fairly frequently for trips other than camping, it won't necessarily be easy to get it in and out of your seasonal camping spot.
In fact, for most campers, the draw is being able to leave their RV or motorhome set up, so it's worth taking this into consideration.

You love the setup and breakdown
For some people, the setup and breakdown done at the beginning and end of each camping trip is an absolute hassle.
For others, it's part of the experience.
It's actual camping in itself.
If you have a seasonal site, you're actually not doing that often.
Your campground is already set up, and you're able to show up with just a duffle of clothes and a cooler of food if you want to.
It's a different type of experience and not everyone likes it.
6. How do you find the perfect seasonal campground?
Are you sold on getting a seasonal campground this season?
Here's what you should know about how to pick the perfect spot.

Look for a spot you'll love long-term
As a camper, you know that plenty of campsites are fine for a night or two, but there are probably only a handful of campgrounds (if that) that you really love.
Consider the location, amenities, campsites, and overall atmosphere.
Is this the park you want to commit to for the next 7 months?

Do extensive research
Before you settle on a campground, make sure you do your research.
Here are some questions you can ask to make sure you understand whether it's the right sport for you.
Are other seasonal campers happy with their experience? If possible, talk to other seasonal campers!
Will you be surrounded by other seasonal campers or overnighters?
Can you get Amazon deliveries?
Can you store stuff outside of your RV?
These are just examples of some of the questions you may ask.
Think of more and ask your own.
Anything that can contribute to your optimal seasonal camping experience is something you want to consider and try to distinguish any long-term experiences you have from short-term stays so you can truly put seasonal camping in perspective.

Check the surrounding area
If you're committing to seasonal camping, then you'll be in this area a lot.
Be sure to explore and see what type of activities, restaurants, shops, and amenities are available.
Just like with buying a home, location, location, location is essential.

Do several trial-run weekends
Seasonal camping is a big commitment.
You don't want to camp somewhere once and suddenly decide it's great for 7.
Make sure it's a good fit by renting a spot for a couple of weeks.
By doing this, you'll be able to leave your RV and see how you enjoy the experience of leaving your camp set up while you come and go.
For additional exposure, be sure to include a holiday camping weekend to see how much the atmosphere changes.
This can be a big game-changer for some people at a popular and crowded campground.
If you don't tend to love it during crowded periods of time, then summer may be difficult to enjoy!

Calculate your costs
Seasonal camping will inevitably cost more.
There's no doubt about that, but the cost can be worth the experience.
If camping is your primary hobby or recreational activity, then it can make sense to spend upwards of $2,000 on a spot each year.
To calculate your costs, you'll want to ask what is included and not included in your permit.
For example, some campgrounds will charge you based on your electricity or water usage.
You should also find out what dates are included.
Some seasonal sites can be rented for the whole year or just for shorter periods of time.
You should also ask whether you need to pay the entire fee upfront, or if there is a month-by-month option.
Finally, check to see if there is a cancellation fee if you decide the park isn't for you.
Final thoughts
What do you think…are you a seasonal camper or a more traditional camper?
Do you love the idea of a camping community, or do you prefer checking out new places every time you go?
There's no right or wrong answer – only personal preference.
Additional Resources
If you are looking to buy affordable land
, you can check out our 
Listings
 page.
And before you buy land
, make sure you check out
Gokce Land Due Diligence Program
.
Don't forget to check out my latest
Gokce Knowledge Class
:
31 Lessons I Learned Selling My First 500 Properties Online
.
If you are looking to sell land
, visit our page on how to
Sell Your Land
.
Would you like to receive an email with our latest blog/properties every Thursday?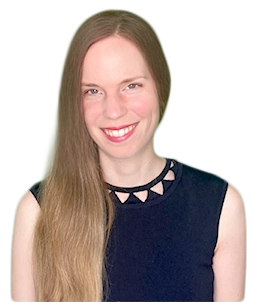 Disclaimer: we are not lawyers, accountants or financial advisors and the information in this article is for informational purposes only. This article is based on our own research and experience and we do our best to keep it accurate and up-to-date, but it may contain errors. Please be sure to consult a legal or financial professional before making any investment decisions.