We've all seen Planned Unit Developments (PUDs).
These are modern developments consisting of entire communities, including commercial properties, condominiums, and single-family homes.
PUDs are very common these days, but if you're not familiar with what this living situation looks like, keep reading!
We'll tell you the top things you should know before you buy.
Let's get started.
1. What is planned unit development (PUD)?
A planned unit development (PUD) is both a type of building development and a regulatory process.
As a building development, it is a designed grouping of both varied and compatible land uses, such as housing, recreation, commercial centers, and industrial parks.
These are contained all within one development or subdivision.
PUDs are similar to small towns, and they are self-contained.
They are often formed in condominium buildings due to their location in urban areas.
However, PUDs can also include single-family and townhome communities.
They usually include unique amenities that are organized for both commercial and residential units.
The commercial properties (stores, restaurants, etc.) will serve the needs of the residents.
2. What are the characteristics of a PUD?
A PUD may include a mix of housing for homeowners with different price points.
They also have access to workplaces, shopping, education, and recreation.
In a planned unit development, you may find single-family homes, senior living, and townhomes along with grocery stores, restaurants, daycares, office spaces, religious institutions, warehousing, storage, etc.
Mortgage lenders define PUDs based on the following:

The unit owners or homeowners own both their residence (structure) and their lot (land)

An HOA owns and maintains common amenities that all units or homeowners may use

The homeowners' membership in the HOA is mandatory

The property owner must pay HOA dues and assessments levied by the association to maintain the common areas
3. How do you identify a planned unit development in a real estate listing?
One way to identify that a home listed for sale may be part of a planned unit development is if the home looks like a single-family home or townhome but is listed as a "condo."
The property may also charge HOA fees; although, keep in mind that a home can belong to an HOA without being part of a PUD.
4. What's the history of planned unit developments?
Levittown and Park Forest were some of the first PUDs created to house returning troops from WW II.
However, the first evidence of a formal PUD created by zoning is from Prince George's County, Maryland.
In the 1950s, Alexandria, VA created an amendment to its zoning code to allow for a "Community Unit Plan" designed to permit the development of community facilities, open space and residential units together in the same zoning district.
By 1962, the San Francisco zoning ordinance included the term "planned unit development."
5. How do you find out whether the property you're interested in is an HOA vs. PUD?
If you're an inexperienced buyer, you may be struggling with which is a better fit for you.
Typically, the best way to find out whether the property is a part of an HOA or PUD is to speak with your realtor or the community association that manages the community.
Request a copy of their bylaws, and you'll be able to see what is expected of you so you can make an informed decision on whether to buy.
6. What are the pros and cons of living in a planned unit development?
PROs

Convenience

Amenities that go beyond the typical park, gym, or pool
Typical amenities include a tennis court, basketball courts, hiking trails, street cleaning, landscape services, enhanced security, pools, playgrounds, parks, close proximity to stores and other commercial businesses, etc.

Ideal for residents that want everything in one place (drug stores, specialty shops, privately owned roads, 24-hours security, etc)
CONs

Stricter rules

Higher expenses

Inability to make changes to their unit
7. What legal restrictions apply to PUDs and HOAs?
PUD units will be governed by deed restrictions or Covenants, Conditions and Restrictions (CCRs).
You should note that it's often difficult to modify these documents.
If the board decides that it's wise to amend regulations due to a major shift in local or state legislation, then it can take significant time to do so.
Before purchasing a unit in a PUD, you will want to read all CCRs, bylaws and deed restrictions as these documents can govern how you may use, renovate or landscape your property.
8. How do zoning regulations interact with PUDs?
Cities often create special zoning districts to help facilitate the creation of PUDs.
The specifics of what these districts permit vary from jurisdiction to jurisdiction, but the point is to allow multiple uses and densities in one neighborhood without being bound by normal zoning requirements.
This allows for retail, community, open space and residential buildings to sit side by side in one cohesive neighborhood.
There may also be an amended review process for developers of PUDs to allow for greater efficiency and/or flexibility.
For reference, here is a sample planned unit development district.
9. What are the four general steps to developing a PUD?
Every jurisdiction has a slightly different process, but there are often four general steps to developing a PUD.
These include:

Pre-application conference
During this stage, the developer will consult the planning staff for ordinance and process clarification.
They will also discuss the initial project plans.

Site plan review
The second stage consists of a site plan review.
This is a detailed site analysis of existing features and often includes an on-site walkabout.
There will be a discussion about project goals and possible design solutions.

Preliminary development plan
In this stage, the plan includes specific documents and maps giving a legal description of the project, a detailed site plan, and supporting maps.
The planning commission then holds a public hearing at which the developer presents the PUD proposal, and the planning recommendations are made available for public review.

Final development plan
The final plan contains the detailed engineering drawings of the entire site and the process for completion of the project.
The site plan for the PUD will be reviewed as a single entity, and the planning commission will then approve the recording of the plat.
10. What are the general requirements for a PUD?
For the planning commission to approve the PUD, there are often a number of conditions that must first be met.
Every jurisdiction has slightly different requirements, but below is an example of what Junction City, KS requires:

A performance bond or some type of other security that ensures the planned unit development is completed in accordance with the plans that were submitted

A basic economic impact statement to show that the PUD is at the right size and fits within the economic requirements

A standard environmental impact study in the event that the PUD will have a significant impact on the surrounding environment and land

The streets must be officially designed and built in accordance with the city standards

Areas for playgrounds or parks may need to be reserved within the PUD space or provided to residents at nearby off-site locations

Easements must be made available for the replacement, maintenance, repair, or extension of various public utilities

A guarantee may need to be made that recreation areas and open space within the PUD will be permanently maintained

The PUD lots must meet stipulated minimum size requirements
11. What's the most common use of a planned unit development?
A planned unit development is most commonly used for urban redevelopment.
Redesigns for older urban areas face many challenges.
Traditional zones do not have the flexibility to address the needs for mixed uses for buildings, changes in building setbacks, non-motorized transportation, environmental protection, etc.
Using a planned unit development allows for space to be used innovatively.
12. What does it mean as a buyer or seller if your home is in a PUD?
If you're considering buying a home in a planned unit development, then there are a few factors you'll want to consider.
We'll break these down below.

Financing
Getting financing for a planned unit development home is a bit more complex than applying for a single-family home.
Your lender must research to see if the PUD is a solid investment.
They'll review to see if there are any delinquencies on HOA dues from residents, if the PUD has enough reserves saved up, and if there's proper insurance coverage.
Finally, your lender will also verify that your PUD is mostly residential rather than commercial.
If there are any financial issues found during this process, then you may have difficulty securing a loan for the full amount.

Regulations
Before you purchase a home in a planned unit development, make sure you read the fine print!
You'll want to know the details of the HOA agreement and understand the potential cost associated with the monthly HOA fees.
While planned unit developments tend to provide ample amenities, you'll still want to factor this into your monthly budget and decide if it's something you can afford long-term.
Additionally, HOAs often come with additional rules and regulations for the community.
Because some PUDs are stricter than others, you'll need to understand the requirements you'll be required to follow.
If you're nervous about whether you'll run into difficulties following these rules or regulations, then it may be best to look at a different housing option.
After all, you are paying more to live in this development.
You don't want to be unhappy about it!

Selling
Initially, a planned unit development often appeals to buyers because of the additional amenities.
However, as a seller, you may run into issues once your buyer realizes that these amenities come with strings attached (high fees and regulations).
13. Is a planned unit development a good investment?
In general, these types of developments come with countless advantages.
You not only own the house and the land it sits on, but you also have access to amenities that you wouldn't find in a typical condo, apartment, or single-family neighborhood.
Additionally, because planned unit developments are their own community with an HOA, you can expect there to be a certain standard of living.
The HOA will take care of the upkeep on the roads, amenities, shared living spaces, landscaping, etc.
You'll often enjoy lawn care, snow removal, etc.
If you're busy or don't want to spend your time in those areas, you won't have to!
That said, if you're on a tight budget, then living in a PUD might not be the right move for you.
It can be expensive, especially depending on the type of PUD you select and the amenities that it offers.
In many ways, you're paying for convenience.
If you don't have time to take advantage of the conveniences and amenities offered, then living in this area may not be worth it.
Finally, while many of the rules and regulations are to help maintain the properties within the PUD, some of them may be counter to what you wish to do with your property.
For example, you may need to seek permission to install a pool in your backyard or paint the exterior of your home.
Or you may need to follow guidelines about where you can park or whether pet ownership is allowed.
This adjustment to the way you live may be irritating to some.
What's important to remember is that every PUD is different.
Some have stricter rules and regulations than others.
You may even run into issues while decorating, furnishing, remodeling, or living in your home or yard.
Just make sure you do the proper research before making your final decision!
Final thoughts
There you have it!
Do you think a planned unit development is for you?
This type of real estate property does come at an extra expense and with additional rules and regulations, but the amenities included can make it all the more worth it!
Additional Resources
Don't forget to explore our unbeatable
$1 Down Land Listings + Vacation Giveaway
!
Would you like to receive weekly emails with our latest blog/properties?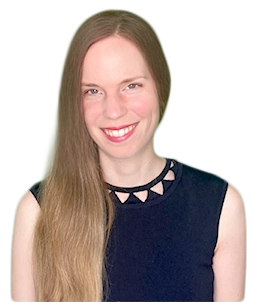 Disclaimer: we are not lawyers, accountants or financial advisors and the information in this article is for informational purposes only. This article is based on our own research and experience and we do our best to keep it accurate and up-to-date, but it may contain errors. Please be sure to consult a legal or financial professional before making any investment decisions.