If you're new to investing in property, you may not realize how important it is to protect yourself against potential environmental liability with a Phase 1 Environmental Site Assessment.
This first became an issue in 1980 when Congress passed the Comprehensive Environmental Response, Compensation, and Liability Act (CERCLA), also known as Superfund.
It was a response to growing concerns over health and environmental risks posed by hazardous waste sites.
CERCLA authorizes the U.S. EPA to respond directly to releases or threatened releases of hazardous substances that may endanger public health or the environment.
They could also seek reimbursement of cleanup expenses from potentially responsible parties (PRPs) and order them to abate releases or threatened releases.
The party responsible for contamination must pay for the cleanup work performed at a Superfund site, and this could extend to those that currently own or operate the site (even if they did not personally cause the contamination).
This meant that buyers, lessors, and even lenders became increasingly wary of becoming liable for issues pertaining to the environment.
Which is where a Phase I Environmental Site Assessment (ESA) comes in.
It helps you gather sufficient information to develop an independent and professional opinion about the environmental condition of the property.
It's part of your environmental due diligence as a land buyer and helps you identify whether there is actual or potential environmental contamination.
In this blog, we'll discuss everything you need to know.
Let's get started.
1. What is a Phase I Environmental Site Assessment?
The Phase I ESA is the first step of the environmental due diligence process when purchasing a property.
It is completed prior to the closure of a real estate transaction.
The report will outline the current and historical uses of the property and identify Recognized Environmental Conditions (RECs) if there are any.
If RECs are identified, then your environmental professional will also include the next steps in the process.
Phase I ESAs are helpful for all types of real estate transactions: new purchases, property development, bank financing, refinancing, and foreclosures.
By completing a Phase I ESA as a landowner, you satisfy CERCLA's innocent landowner defense under All Appropriate Inquiries (AAI).
If these are not satisfied, then you could be held responsible for environmental liabilities on the property.
2. What are the components of a Phase I Environmental Site Assessment?
There are four components of a Phase I ESA:

Records review:
The environmental professional performing your Phase I ESA will review government environment records and historical use information.

Site reconnaissance:
The environmental professional will then conduct a site visit to observe the property and any structure(s) on the property and adjacent properties.
Environmental contamination can result from both activities that took place on the site or from activities at a nearby property.

Interviews:
The environmental professional will interview present and past owners, operators, and occupants of the property along with any knowledgeable local government officials.

Report:
The environmental professional will complete the process by compiling a report to document their findings, identify any data gaps, and provide their conclusions.
If applicable, they may recommend further investigations for RECs identified at the property.
If a Phase I ESA does not identify any RECs, no further action is required.

If a Phase I ESA identifies potential RECs, then a Phase II ESA may be required for further evaluation of the property's environmental conditions.
3. What is the process of a Phase I Environmental Site Assessment?
While each Phase I ESA report varies to some extent, there are five steps to the process.
Keep in mind that Phase I ESA reports will have significant supporting documents depending on the area and information available.

Step 1: Review of Government Databases
The first step of a Phase I Environmental Site Assessment is a regulatory agency database report.
A regulatory agency database report is a lengthy document that compiles all digitally available regulatory files at the subject property and its surrounding areas.
Government database reports can comprise of city, county, state, and federal agency reports.
That said, they are also known to have data gaps because environmental conditions remain undocumented, or policy was more relaxed at one time or another.
Thus, a property can still have a contamination issue from a past undocumented event and remain unlisted on any government agency databases.

Step 2: Inspection of Historical Aerial Images
A Phase I Environmental Site Assessment also reviews historical aerial images.
When you think of aerial images, you may be thinking of modern-day drone footage.
However, some sites may only have older images that date back to the 1900s.
Sometimes these are the only source of documentation for historically recognized environmental conditions.
Aerial images are helpful in identifying above-ground crude oil tanks, gasoline service stations, mining operations, and other environmentally impacting operations.

Step 3: Assessment of Historical Fire Insurance Maps
The next step in this process is a compilation of old fire insurance maps.
Fire insurance maps are historical documents that gauged the combustibility of buildings within specific blocks.
These documents are most available in dense areas and provide information about the historical land uses of the property.
In some cases, you can find fire insurance maps dating back to the early 1900s.

Step 4: Reviewing Historical Topographic Maps
Often, Phase I ESA Reports comprise a large compilation of historical maps that can date back as late as the 1800s.
These maps will document terrain, land development, mining, and crude oil pumping.

Step 5: Examining City Directories for Past Land-uses
You can typically find historical city directories for dense regions.
Environmental professionals use these documents for Phase I ESAs to review the names and dates of businesses on-site.
While this information is not always comprehensive and sometimes contains data gaps, it is helpful in determining whether you should continue searching.
For example, if an environmental professional was doing a Phase I ESA and they came across a dry-cleaning shop entry in the local directory, they may consider whether or not there could be dry-cleaning-related soil contamination.
Past businesses can help give clues about whether you should dig further into the site's environmental past.
4. When do you conduct a Phase I Environmental Site Assessment?
A Phase 1 can protect you from environmental liability under the "innocent landowner" amendment to CERCLA should contamination be found on the site after you purchase it.
To prove that you are an innocent landowner, you must show that you:

purchased the site after it was contaminated

were unaware of the contamination

performed  "all appropriate inquiries" prior to purchase
This last point is key.
If contamination is found, you cannot plead innocent on the basis of poor due diligence.
This is where the Phase I ESA comes in.
If you commission a Phase I and it indicates that the property is likely free of contamination, then this study can meet the definition of "all appropriate inquires."
For this reason, a Phase I ESA should be conducted anytime you purchase a property that is likely to come with lingering contamination, such as commercial or industrial property.
It's also a good idea to have a Phase 1 done when purchasing vacant land or property adjacent to industrial or commercial uses, or when you suspect there is a need to evaluate the potential environmental conditions of a property (such as when buying land that used to be an orchard or farm).
If a property is being acquired, a Phase I ESA must be conducted or updated 180 days before the date of property acquisition in order to obtain protection from potential environmental liability.
5. What does a Phase I Environmental Site Assessment conclude?
One of the main goals of the Phase I Environmental Site Assessment is to conclude whether or not any Recognized Environmental Conditions (RECs) are present on the property.
A REC is the presence or likely presence of any hazardous substance or petroleum products in, on, or at a property.
RECs have the potential to pose a threat to the environment and/or human health if they are not properly addressed.
Because the actual sampling of air, soil, groundwater, and/or building materials is not normally conducted during a Phase I ESA, RECs are determined by reviewing records, examining historical sources, conducting interviews with individuals knowledgeable about the property, and doing a thorough site-walk with a qualified consultant.
6. How long does a Phase I Environmental Site Assessment last?
The purpose of a Phase I ESA is to serve as an independent professional opinion of the environmental condition of a property at a single point in time.
Thus, your Phase I ESA cannot predict a property's environmental status in the future.
Phase I ESAs are valid within 180 days of completion.
You should aim to have it done just prior to your closing.
However, if you have the Phase I ESA completed between 180 and 365 days before your closing, then you would just need to have the Phase I report updated when necessary.
After 365 days, your Phase I ESA is no longer valid, and you would have to get a new one.
7. Who do I hire to do a Phase I Environmental Site Assessment?
You should hire a qualified environmental professional to complete an AAI and ASTM e1527-13 compliant Phase I ESA.
You can read more here about the definition of an environmental professional according to the Environmental Protection Agency.
8. How much does a Phase I Environmental Site Assessment cost?
A Phase I ESA costs anywhere from $2,000 to $3,500 for a typical commercial lot.
However, sometimes prices can stretch as high as $6,000.
Do research in your region before you move forward in the process.
The price will vary based on the region and characteristics of the property.
 9. What happens if there are RECs?
When you complete your Phase I Environmental Site Assessment, you will find out whether you have any RECs (Recognized Environmental Conditions).
RECs could lead to subsurface contamination.
If your Phase 1 ESA doesn't turn up any RECs, then there will be "No Further Action" recommended.
However, if there are RECs, then it's likely that Phase 2 ESA subsurface testing will be recommended as per the ASTM standards.
A Phase 2 ESA directly investigates whether those conditions are causing subsurface contamination or not.
10. What's the difference between a Phase I, Phase II, and Phase III site assessment?
There are three different types of environmental site assessments: Phase I, Phase II, and Phase III.
Here's what you need to know about each and how they compare to one another.

Phase I
A Phase I ESA determines whether there are any Recognized Environmental Conditions (RECs).
This is done by:
Reviewing records to discover whether the site has been used for potentially hazardous purposes in the past
Visually inspecting the property's current condition as well as the properties adjacent to it
Comparing the property's visual condition to its site plans
Interviewing current property owners, operators, occupants, and local government officials

Phase II
If RECs are determined to be present in Phase I, then a Phase II Environmental Site Assessment assesses the actual presence of environmental contaminants.
This is how the process goes:
Sampling water and soil for signs of contamination
Comparing lab results with local, state, and federal regulatory guidelines
Inspecting interior spaces for mold, radon, or lead paint
Identifying wetlands, ecological resources, or endangered species that may prevent certain land uses

Phase III
A Phase III Environmental Site Assessment is only required when contamination has been identified.
It determines the extent of the contamination (both horizontally and vertically) and forms the basis for preparing a remediation plan.
The purpose of the Phase III ESA is to prepare a scope of work for the remediation plan and to estimate the cost for remediation.
Buyers and lenders use a Phase III ESA to negotiate with sellers to ensure the property they purchase yields the benefits they expect.
Final thoughts
By getting a Phase I Environmental Site Assessment, you help protect yourself from environmental liability.
Your report will either come back as "No Further Action" recommended, or you'll head into Phase II, which is a more comprehensive process.
Additional Resources
If you are looking to buy affordable land
, you can check out our 
Listings
 page.
And before you buy land
, make sure you check out
Gokce Land Due Diligence Program
.
Don't forget to check out my latest
Gokce Knowledge Class
:
31 Lessons I Learned Selling My First 500 Properties Online
.
If you are looking to sell land
, visit our page on how to
Sell Your Land
.
Would you like to receive an email with our latest blog/properties every Thursday?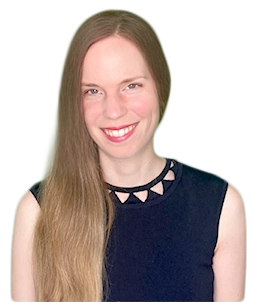 Disclaimer: we are not lawyers, accountants or financial advisors and the information in this article is for informational purposes only. This article is based on our own research and experience and we do our best to keep it accurate and up-to-date, but it may contain errors. Please be sure to consult a legal or financial professional before making any investment decisions.