You've likely seen the word "eviction moratorium" or "real estate moratorium" in the news more than once.
Most famously, when COVID-19 hit, an eviction moratorium was put in place to prevent landlords from evicting tenants.
But a moratorium isn't a new concept in real estate, even if it's new to your vocabulary.
In this blog, we'll talk about the top things you should know.
Let's get started!
1. What is a moratorium in real estate?
A moratorium is the suspension of activity or an authorized period of delay or waiting.
This can apply to real estate in a variety of ways.
Government bodies often declare moratoria for a number of reasons.
They may attempt to regulate property development by imposing a suspension of issuance of building permits, or they may authorize a delay in payments of debts or performances of some other legal obligations.
The latter is often used during times of distress (war, natural disaster, pandemic, etc.).
2. What is a moratorium period?
A moratorium period is a period during a loan term when the borrower is not obligated to make payments.
It can also refer to a waiting period before the borrower starts making fixed monthly payments.
In this case, while loan repayment typically starts as soon as the loan is granted, a moratorium period delays the equated monthly installment (EMI) for a given time period.
In real estate, a moratorium period is also known as an EMI holiday.
The buyer will have a certain amount of time before he or she must start paying his or her fixed monthly mortgage.
An example of a moratorium period is repaying student loans after graduation.
Typically, there is a moratorium period between the time when the student got the loan to pay his or her school tuition and fees and when he or she graduates and gets a job.
During this time, he or she does not have to start making fixed monthly loan payments.
Home loans often have a fixed moratorium period, so if there is a delay in construction, the banker can give a buyer an EMI holiday.
3. How do moratoriums work?
Moratoriums often (although not always) are a response to a short-term crisis that disrupts the normal routine of a business.
For instance, in the immediate aftermath of a natural disaster like an earthquake or flood, the government may grant an emergency moratorium on some financial activities.
If a company is experiencing financial difficulties, it can place a moratorium on certain activities to lower costs.
This may include hiring freezes, limiting discretionary spending, or cutting back on company travel and non-essential training.
These types of moratoriums are intended to alleviate financial shortfalls or avoid default on debt obligations.
The moratorium in this case would be voluntary and designed to bring spending back in line with current company revenues.
4. What is a building moratorium?
A building moratorium halts the construction of a project or projects.
This type of moratorium is imposed by cities, towns, and courts for a variety of reasons.
For one, they may impose it when they feel an immediate halt in construction is in the best interest of the jurisdiction.
In other situations, a group of concerned citizens may approach a judge to ask for an immediate stop in construction.
However, when this happens, the court system may take longer to rule on the subject, and the plaintiff is usually responsible for the court costs.
The other time is when environmental and safety concerns are the root cause of a building moratorium.
While a project may initially pass building inspections, contractors may later find that it has an environmental issue, such as an endangered species that nests in the vicinity.
If this is the case, then little may be done to restart construction.
If the moratorium was put in place due to a safety problem, it could be that a new plan must be created to protect workers.
Or a portion of the project may need to be rebuilt to comply with government-approved plans before further construction can begin.
Finally, if a temporary building moratorium is set, then its release could be dependent on a set of terms set by the municipal government or the court.
These terms include the following:

On-site inspection by a city-approved inspector

Payment to the city or town for expenses of city employees working on the project

Analysis of reports written by other city departments or agencies

Payment of fines
5. What's an example?
One example of a moratorium occurred in 2016 when the governor of Puerto Rico issued an order to limit the withdrawal of the funds from the Government Development Bank.
This was an emergency moratorium that established a hold on withdrawals that were not related to bank principal or interest payments.
It helped to reduce risks to the bank's liquidity.
An example of a voluntary moratorium is when insurance companies halt new policies for properties located in specific areas during the course of a natural disaster.
This type of moratorium can help to mitigate loss when the probability of filed claims is abnormally high.
MetLife did this in Texas counties because of an unusual outbreak of wildfires in February 2011.
Finally, in 2020, the federal government issued an eviction moratorium due to the COVID-19 pandemic.
We'll talk more about this example in the sections below.
6. What is an eviction moratorium?
An eviction moratorium calls for a temporary halt in evictions.
It means that landlords cannot evict tenants through a certain period of time.
Renters will still be responsible for paying back rent, fees, and interest that may accrue, but they cannot be removed from their homes during the moratorium period due to lack of payment.
The federal government will often put an eviction moratorium in place due to health and safety reasons.
Because tenants are still responsible for paying their rent and fees eventually, it's important for them to continue clear communication with their landlords and property managers.
7. What was the CDC Eviction Moratorium in 2020?
Under Section 361 of the Public Health Service Act, the Center for Disease Control (CDC) has the authority to take action to protect public health.
When the COVID-19 pandemic hit, a large group of people (without the means to pay rent and without permanent housing) could have potentially challenged public health resources and endangered the well-being of individuals.
This included individuals with pre-existing conditions.
Allowing evictions during this time would have forced members of the community into homeless shelters and homes of friends and family members.
Since the virus spread most easily in close quarters, adding people to an indoor living space would have increased the risk of spreading the virus because it would have expanded the household size.
Even if evicted renters themselves didn't have preexisting conditioners, they may have spread the disease to someone else who had a preexisting condition.
Overall, the CDC Eviction Moratorium was designed to temporarily keep residents in their homes to help mitigate the risk of getting and spreading the disease to others due to unstable housing situations.
Under the order, any eligible renter who completed and returned a declaration form to their property manager or landlord could not be evicted due to nonpayment of rent between a certain time period.
The landlord/property manager did not have the power to evict them, and they could not ask another party (lawyer or police) to issue or enforce eviction orders.
The CDC Eviction Moratorium was overturned by the Supreme Court on August 26, 2021.
8. Who were landlords prohibited from evicting?
CDC Eviction Moratorium protected residential tenants in all buildings.
However, it did not apply automatically.
The tenant had to provide the landlord with a declaration (signed under penalty of perjury) that affirmed he or she satisfied the following criteria:

The tenant used best efforts to obtain government assistance to make rental payments

The tenant expected to earn $99,000 or less in 2021 (or $198,000 or less if filing jointly), was not required to pay income taxes in 2020, or received a stimulus check under the CARES Act of 2020 in the American Rescue Plan Act of 2021

The tenant was unable to pay the full rent "due to substantial loss of household income, loss of compensable hours of work or wages, a lay-off, or extraordinary out-of-pocket medical expenses"

The tenant had used best efforts to make timely partial rental payments

The tenant would likely be rendered homeless or forced to move into a shared residence if evicted
9. Were there any exceptions to the CDC Eviction Moratorium?
There were a few exceptions to the CDC Eviction Moratorium.
If the resident in question was conducting criminal activity, endangering residents, or violating the terms of their lease or local housing codes, then they could be asked to leave.
10. What were the consequences of violating an eviction moratorium?
There were severe consequences for violating the CDC's Eviction Moratorium.
Individuals faced a maximum fine of $100,000, one-year incarceration, or both.
Companies faced a maximum fine of $200,000 per eviction.
If the eviction resulted in a death, then the maximum fine increased to $250,000 and $500,000, respectively.
Final thoughts
Moratoriums can be used to protect real estate projects or tenants in unstable times.
The government is often responsible for enacting them, but concerned citizens can also ask for them to be declared for a particular reason.
The most widespread and relevant moratorium in recent history was the CDC Eviction Moratorium due to the COVID-19 pandemic.
Additional Resources
If you are looking to buy affordable land
, you can check out our 
Listings
 page.
And before you buy land
, make sure you check out
Gokce Land Due Diligence Program
.
If you are looking to sell land
, visit our page on how to
Sell Your Land
.
Would you like to receive an email with our latest blog/properties every Thursday?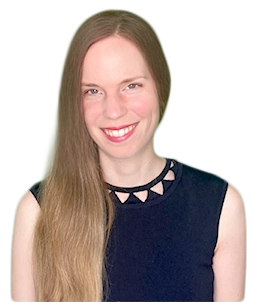 Disclaimer: we are not lawyers, accountants or financial advisors and the information in this article is for informational purposes only. This article is based on our own research and experience and we do our best to keep it accurate and up-to-date, but it may contain errors. Please be sure to consult a legal or financial professional before making any investment decisions.