Believe it or not, living in a shed is now emerging as an affordable housing option.
It may sound a bit odd, but sheds are easily customizable and can sometimes be legally inhabited (in certain areas).
So in today's blog, we'll talk you through the ins and outs of living in a shed.
Let's get started.
1. Why is living in a shed desirable?
Sheds are available in a variety of sizes, materials, and designs.
You can find sheds as small as 150 square feet and as large as 700 square feet.
A shed can thus be a great option for a private retreat or guest space (she shed anyone?).
Sheds can also accommodate extras like front porches and windows.
If you're really motivated, you can even convert a shed into your own tiny house with electricity and plumbing!
Furthermore, the permit for a storage shed is often easy to obtain, and construction time is short.
In fact, most sheds can be constructed in under 24 hours.
Just keep in mind that it can be difficult, if not impossible, to get a permit to live full-time in a shed.
2. Can you legally live in a shed?
This is undoubtedly one of the questions you have on your mind if you're considering living in a shed.
Because:
If it's legal, why don't more people do it?
It just doesn't seem like it would be that easy
Sheds are like tiny homes.
In certain places, meeting zoning and building codes can make it very difficult to live in a shed.
If you are simply looking for an accessory prefab shed for use as a recreational space, the process can be fairly simple.
You may be required to pull a permit, although this could be more of a formality than anything else.
However, if you're looking to connect water, sewer, and power to your shed and turn it into your full-time home, then you'll have to go through a more extensive permitting process before it gets approved (if it's allowed at all).
Keep in mind that there is no guarantee that your new home will pass code.
Whether it's legal ultimately depends on the specific county and city zoning and building regulations where you plan to live in your shed.
Before purchasing a shed to live in, we recommend researching your area, so you can understand whether you can legally live in a shed.
Also, keep in mind that many sheds are not designed for habitation and can create certain issues when lived in, such as:

Off-gassing of toxic compounds from interior building materials

Poor insulation

Improper sealing (which can cause moisture infiltration and mold growth if wet utilities are added)
3. How do you connect water to your shed?
Of all utilities, water is often the easiest to get to your shed, although it's not exactly cheap.
Your options are typically to either connect right to city water or drill a well.
A well will cost anywhere from $2,000 to $25,000, depending on how deep you need to go.
Though it's less expensive than a well, connecting to municipal water isn't cheap either.
If you want to hook up to city water, you'll still need to have money on hand for the permits and the installation.
4. How do you connect power to your shed?
Assuming you have the proper permits and utility lines are nearby, you will follow these general steps to have your shed connected to power:

Get your water installed

Wait a few weeks while you get your shed pad graded

Get your shed dropped off

Put in an application with the local power company
You're likely to get approved for 50–100-amp service compared to 200-amp service (typical for a house).
This should be fine for your needs in such a small space.
Keep in mind that if there aren't utility lines nearby, you could be looking at a substantial cost to have them extended to your property.
5. How do you connect sewer access to your shed?
Connecting to the public sewer may be your biggest hurdle.
While you can often hook up an accessory shed to water and electricity, you likely won't find any code official who will allow you to install a flush toilet unless your shed is designated as a dwelling.
Therefore, you must first be sure your shed will be classified as such by your jurisdiction before attempting to connect it to the sewer service.
If there is no public sewer system available, you will need to install a septic system.
Septic permits are often administered by the county or city public health department, and to get a septic permit you typically must provide a passing perc test.
It's worth noting that some people who are living in a shed install a composting toilet or a porta-potty service as an alternative to a septic system.
However, keep in mind, that not every county will allow such alternative waste systems.
6. What are the benefits of living in a shed?
For a lot of people, it comes back to the "why."
Why would you choose to live in a shed instead of a house?
In this section, we'll lay out the many advantages that push people to consider this route.

They love nature
Do you just want to be outside all the time?
Do you love the idea of being able to step right outside your door and enjoy the beauty of nature?
A shed can be placed on a piece of recreational land as a simple dry cabin to allow you to visit your own natural retreat every weekend.

They want a cheaper housing arrangement
Living in a shed is far less expensive than paying rent in a major city or buying a home.
With the rising cost of housing, opting for a cheaper housing arrangement is on many people's minds.
Tiny homes in general are one option that some people turn to for affordable housing.

They want something customizable
Sheds are pretty basic to start, and this is what makes them so easy to customize.
Whether you want to make big changes like porches and shelving or small decorative modifications, you can easily transform it into your own space.

They want something portable
Sheds aren't difficult to move.
You can simply load it onto the back of a trailer and haul it to your location of choice.

They want independence
Do you want to feel independent and self-sufficient wherever you're living?
Having your own shed allows you to live on your own and do your own thing away from anyone else.

They want to be eco-friendly
When you live in a shed, you'll spend much less on heating or AC.
Overall, you'll have a smaller footprint and adapt to an eco-friendlier lifestyle.
People who want to live more sustainably and off-the-grid may consider living in a shed first to adapt to the lifestyle.

They desire something minimalistic
If you're a minimalist, you may wonder why you need more than just a couple hundred square feet to call home.
Living in a shed doesn't provide much, but you may not need more than that.

They love simple living
Many minimalists love the introduction to simple living that their shed offers them.
When you have a smaller living space, you often begin to focus less on what you own and more on the experiences and people that you meet along the way.
7. What are the disadvantages of living in a shed?
Although there are some benefits to living in a shed, there are also drawbacks.
Here are some of the top reasons you may be hesitant to live in a shed.

Plumbing
As noted above, in many jurisdictions there are very few (if any) ways that you can get a flushing toilet in a shed in many jurisdictions.
As a result, you'll likely be living with a composting toilet.
While these are eco-friendly, they often smell.
Not exactly the "home sweet home" you were imagining.

Legality
An additional obstacle to tiny living is how difficult it is to get zoned to live in a shed.
You'll need to check with your county and city's housing codes to make sure you can legally live in a shed on your property.
Another place you'll want to check is your HOA regulations (if you have one).
Not all neighborhoods will allow these types of structures!

Air quality
Sheds tend to have air quality issues because of toxic chemicals from building materials.
Keep in mind that sheds are designed to keep tools dry but not warm.
When you seal up the shed to prevent yourself from becoming cold, you inhibit airflow and negatively affect the air quality.
8. Who would benefit from living in a shed?
Living in a shed isn't for everyone, but there are a few specific demographics that this solution may be especially well-suited.
While a shed is sometimes utilized as an off-grid living solution, it can also be used on a property with the main house.
In many cases, a retrofitted shed can be used as an artist studio, recreational space, or guest house.
Here's who may want to use it in this case:

College students and young adults:
If you have college students or young adult children who don't quite have the means to acquire their own place but don't want to live at home, perhaps they'd like to live in your renovated, livable shed?
They can save on rent and dorm fees, which can go towards paying off student loans and saving for their own place.

Unemployed family members:
Do you have someone in your family who is going through a rough patch?
If you have a space to house someone while they get back on their feet and re-establish their careers, why wouldn't you?

Elderly family members:
If you're planning to have your elderly family members live with you, separate quarters can sometimes be a great solution.
Using a decked-out shed in your backyard to accommodate elderly parents or grandparents can allow everyone to have their own space and privacy while still being nearby and accessible.
Just make sure that the space is up-to-code and designed to be fully accessible. 

Visiting friends and family:
You may love entertaining friends and family members from out of town, but don't have room for them to stay in your home.
You can make your shed into an extra addition for house guests.

A pool house:
This is not so much a full-time living situation as an opportunity to utilize your shed as a useful space in the backyard.
Transform your shed into a fully functioning pool house that can be used whenever you're out there soaking up some sun.
9. My shed isn't feeling homey. How can I spruce it up?
If you're looking to improve an existing shed to make it liveable, here's how you can consider doing so.
Your shed may require all, some, or none of these amendments to transform it into the space you desire.

Add a new coat of paint (inside and outside!)

Seal up the cracks

Install a skylight or windows

Add insulation

Add AC/heating

Install better lighting

Convert extra storage space

Turn the door into a welcoming area

Build some basic furniture

Set up plants and décor

Convert the floor to a durable and comfortable surface
Final thoughts
So, what do you think?
Is living in a shed for you?
As long as you have the land to do so and it's legal in your county/city, go for it!
Additional Resources
If you are looking to buy affordable land
, you can check out our 
Listings
 page.
And before you buy land
, make sure you check out
Gokce Land Due Diligence Program
.
Don't forget to check out my latest
Gokce Knowledge Class
:
31 Lessons I Learned Selling My First 500 Properties Online
.
If you are looking to sell land
, visit our page on how to
Sell Your Land
.
Would you like to receive an email with our latest blog/properties every Thursday?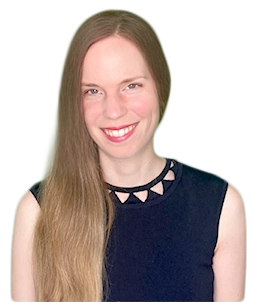 Disclaimer: we are not lawyers, accountants or financial advisors and the information in this article is for informational purposes only. This article is based on our own research and experience and we do our best to keep it accurate and up-to-date, but it may contain errors. Please be sure to consult a legal or financial professional before making any investment decisions.