Farmers and landowners with land over 25 acres can lease their land to solar farms for additional income.
This helps diversify the use of your land while meeting the growing demand for solar.
If you're intrigued by this possibility but don't know where to begin, keep reading.
Here's what you should know when it comes to leasing a piece of land for solar farms and the questions you should ask.
1. Why solar?
You may wonder why people want to lease their land for solar farms in the first place.
Solar is a top source of renewable energy across the globe.
This technology uses batteries to capture and store the energy that the panels have generated.
Because the panels and batteries have no moving parts, this system operates quietly and relatively unobtrusively.
You can incorporate solar installations into your property as an easy and reliable way to diversify your land usage.
Your land can still be used to graze livestock as well.
Leasing your land for a solar farm simply brings in a second source of income.
2. What is a lease for a solar farm?
This type of lease occurs when an entity leases your land to generate solar energy via solar panels and returns it to the electrical grid.
This benefits you as the landowner because you earn a regular income stream (up to $2,000 per acre annually).
In addition, you can have the option to own the asset either partially or fully.
You can also have a long-term rental contract with the utility for up to 30+ years, which means you have a guaranteed source of income.
Who leases the land?
In many cases, it's a utility company; however, it doesn't have to be.
It could also be a  municipality or university.
In some cases, a solar developer will lease land for solar farms to sell back to another entity through a power purchase agreement.
If you're a landowner with lots of land in a sunny state, you have numerous options.
3. Do you have enough land to lease for a solar farm?
Location is more important than quantity when it comes to leasing your land.
If you have only a few acres, don't rule out generating income through leasing your land.
Instead, go to landgate.com.
Find your property and see how close you are to the nearest substation and transmission line.
Once you've claimed ownership of your parcel, you can see the value of your property.
4. What's the difference between leasing land to a solar project developer versus a broker or land agent?
You may be working with different key players if you're leasing your land for a solar farm.
How do you know the difference between these players?
Are solar developers really that different from a broker or land agent?
Yes, when you work with a developer, you can feel confident about the relationship you have with them.
They have a vested interest in getting a project completed.
On the other hand, both brokers and land agents are simply interested in buying or leasing your land with as little interaction as possible.
They're not concerned about the relationship they build with you; they just want to get the job done.
Depending on your intentions and work style, you can choose the best person to form a relationship with.
5. How long does it take to lease land for a solar farm?
For a 2-5 MW solar farm, development can take 3 to 14 months.
This timeline largely depends on your utility company, how long it takes to get connected to the grid, and local permitting and approval processes.
You should also note seasonal barriers that could tack on additional time.
During certain times of the year, construction could take an additional 5 to 10 months.
There are a few steps you must complete before you can develop your land with a solar project.
Reputable solar developers take the time (often over a year) to go through this process.
When you do this process properly, you set yourself up for success in the future.
We recommend finding a solar developer you can trust and allowing them to guide you on the timeline.
Don't rush your way through it to make money faster. 
6. What does getting a lease for a solar farm involve?
Here's what the process of preparing land for a solar farm involves:

Selecting and assessing the land
There are critical factors that you must evaluate when choosing land for a solar farm.
The key components include proximity to a three-phase power line and substation as well as certain terrain.
Assessing the land to ensure it's suitable for the needs of a solar farm is the first step in prepping for leasing.

Planning the location
Once you've determined if the property is suitable, you have to pick the correct portion of the land for the solar farm itself.
In general, the land must be both flat and clear to house solar panels.
It must also have minimal wetlands.
The land also needs to be close to the three-phase power and transmission substation that you located in the first stage of the preparation process.

Obtaining permitting
Get permitting for your solar farm.
The permits you must obtain depend on your municipality.
Additionally, you have to verify that what you build won't break any rules or environmental regulations.
You must verify this before you start the building process because it can be costly to realize you've made a mistake after the fact.

Building and installing the solar farm
Installing a solar farm on your land can take anywhere from 3 to 12 months.
This is often much longer than landowners anticipate.
Be sure to keep this number in the back of your mind as you go through this process — it'll likely take longer than you think!

Connecting to the grid
Get connected to the grid and start generating clean power for the next couple of decades!
This is the final stage before you'll have a fully functioning solar farm that'll help serve as a second source of income.
7. Does solar farm development interfere with farming operations?
This is a concern that many landowners and farmers have.
They want to lease their land for solar farming, but they're worried that this second source of income will interfere with their first.
But good news!
Solar farm development shouldn't interfere with your farming operations.
The process outlined above occurs offsite and only requires minimal time on the ground for surveyors or other officials.
Your land will be most heavily trafficked during the development of your solar farm.
The developers will likely stick to the area where your solar farm is being built.
However, you'll see materials being delivered as well as workers building the system itself.
After the project is complete, your solar farm won't interfere with normal daily operations.
You'll have some workers visit for maintenance but that's pretty much it.
Most landowners enjoy the process and see it as an exciting part of the journey.
Before you know it, they'll be a check in your pocket!
8. What are lease rates per acre for a solar farm?
When you get an offer to lease your  land for a solar farm, it normally comes in a set amount per year per acre.
A general estimate for this amount is between $250 to $2,000.
The amount of money you'll receive for your land ranges based on a variety of factors.
These factors include the proximity to the substation, capacity, etc.
Some companies will offer high rates just to lock up the land.
However, they don't have any intention of developing your parcel (they just want to keep someone else from doing so!).
When you're given an offer, ask why that amount is being given.
The company should have an answer ready.
While it's not always the best idea to go with the company offering the highest lease amount, you may be able to negotiate up reasonably.
Additionally, it's worth noting that some landowners choose to sell their land to a solar project developer outright.
While a minority of people do this, it can be the right option for some.
Talk through your options with your solar developer.
9. How do you choose a developer if you're considering leasing your land?
How do you know who to trust with this process?
You want to work with a reputable solar developer who can keep you informed throughout the process no matter what stage you're at.
Here are some of the "Do's" and "Don'ts" of solar developers that you should look for.

DO
Solar developers should keep you informed about the progress of the solar farm
Solar developers should answer any questions you have about the process
Solar developers should keep you as their number one priority
Solar developers should strive to form long-lasting bonds with anyone who is leasing the land

DON'T
Solar developers should never exert undue pressure on you to sign a lease without giving you time to review it with a lawyer
10. What are the pros of leasing land for solar farms?
Right now, there are thousands of utility-scale solar farms.
With that number rising, solar developers are constantly on the lookout for more land.
Here's a quick list of all the advantages that leasing your land to solar companies provides landowners.

It generates a second source of income
This is the number one draw for landowners.
If you're wondering why you'd lease your land, it's because it generates extra income.
When you host a solar farm on your land, you'll receive rent payments from the company to which it belongs.
Pretty cool, right?
The size of that rent check will be determined by your location, market demand, land preparation work, and proximity to power lines and substations.

It promotes sustainable farming practices
Both farmers and ranchers are well-aware of how detrimental climate change is to the planet.
They're outside daily and see the impacts of more extreme weather conditions, late season frosts, high flooding risks, increased drought severity and occurrences, and increases in crop pests and pathogens.
When you lease to solar companies as a farmer, you help to sustain the farming industry for future generations.
By connecting to a solar farm, you also reduce your carbon emissions for your operations.

It allows land use for other farming operations
You can continue to use your land for farming operations as long as they mesh well with solar.
For example, sheep and solar farms are a perfect match.
Sheep don't bother the solar panels and they keep the ground cover nicely mowed.
You can also plant certain crops in the shade of solar panels if you don't want to waste space.
For example, heirloom tomatoes, peppers, and herbs all do well.

It lowers energy costs
Not only do you earn a nice check from leasing your land, but you can also save a lot on your power bill.
Some landowners can lower their electricity costs to zero for certain parts of the year.
11. Are there cons to leasing my land?
As great as leasing your land can be, it doesn't come without its drawbacks.
Read below to make an informed decision.

It requires a long-term commitment
Signing any kind of contract with a solar developer is a long-term commitment.
Some people love the fact that they'll be earning passive income for the next 20 or 30 years.
However, other people don't want to feel locked into a contract, especially if you're not sure what you'll be doing with the land for the next couple of decades.

It interferes with government programs and benefits
A solar lease can affect your current agricultural tax exemption which can, in turn, impact your property tax bill.
In your lease, make sure you outline who will be paying for these taxes.
Additionally, make sure that this utilization of land won't violate any current arrangements with governmental programs.
For example, if you already have your land in a CRP (conservation reserve program), then you must read the fine print.
Leasing your land can violate this previous agreement.

Impacts to property
Solar farms do require land clearing and grading.
As with all site preparation work, this can impact drainage, soil compaction levels and increase runoff and erosion.
Having said this, solar panels do not require that much concrete and heavy construction, which does limit these effects.

Visual impacts
The solar panels will impact the view.
Not everyone likes to have solar panels in their backyard, and many property owners have aesthetic issues with solar farms.

It creates issues regarding family property transitions
Solar farm leases are long-term arrangements.
As a result, they can impact the transition of property from one generation to the next.
If you want to lease land to a solar company, then you should review your existing estate plans, wills, or legacy plans.
Often, they'll need to be revised with the lease in mind.
If you need an advisor, we recommend consulting a financial planner or attorney.
They can help you navigate this situation to ensure it all goes smoothly.
12. Can you lease the surface if you already leased the minerals for oil and gas?
Yes, if your minerals are already leased, you're still able to lease your land for a solar farm.
Your solar developer will work with you and the operator to ensure that the correct location is selected to ensure drilling is not interrupted.
During the process, there will likely be a negotiation between the solar developer and the oil/gas company.
The solar developer must be able to guarantee that there will be no interference before they can move forward.
Final Thoughts
Are you interested in leasing your land for a solar farm?
This is an exciting opportunity to make additional income without interrupting current land use.
Get started today!
Additional Resources
Don't forget to explore our unbeatable
$1 Down Land Listings + Vacation Giveaway
!
Would you like to receive weekly emails with our latest blog/properties?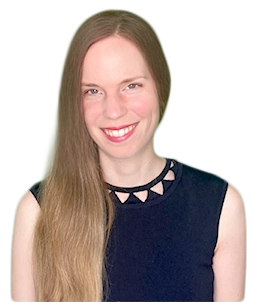 Disclaimer: we are not lawyers, accountants, or financial advisors and the information in this article is for informational purposes only. This article is based on our research and experience and we do our best to keep it accurate and up-to-date, but it may contain errors. Please be sure to consult a legal or financial professional before making any investment decisions.