Land sellers and investors are constantly trying to find new ways to reach buyers through land marketing tactics.
The advent of the internet makes this easy in some ways, but it also complicates your task since you must now compete with many others to push your content to the forefront of people's feeds.
So how can you maintain your land marketing prowess?
What are some actionable land marketing ideas to enhance the ones you're already using?
Well, we've got a ton of different ideas that can support you as an online and offline marketing expert.
Let's get started!
1. Start a website
This is the number one marketing tool as a small business owner.
Because customers like to do a lot of research prior to making a purchase, you want to make sure you have all the information that they need.
If your website pops up when they search for "land for sale nearby" or something similar, your land marketing techniques will be much more successful.
You can use your website to advertise land and distinguish yourself from competitors.
Make your information accessible, and the customers will come to you!
2. Create social media accounts
Social media accounts are another easy way to connect with customers.
In fact, customers often stumble upon businesses on social media.
Create social media accounts on all the big networks – Facebook, Twitter, Linkedin, Instagram, TikTok – to go where the customers are.
You'll be able to interact with users, promote your properties, and share related marketing content.
3. Enable sharing on your property pages
Make it easy for potential customers to share your property pages.
Whether someone shares it for a second opinion, or someone sees the perfect lot for their friend, you'll increase knowledge of your properties and garner more interest.
It's land marketing without much effort on your part!
4. Look at what your competition is doing
If you're struggling to understand how realtors and land investors are finding success in your area, then stalk your competition.
Look at how they're approaching land marketing, so you can replicate their success (and avoid mistakes).
Check out their websites and social media accounts.
See how they handle customer service inquiries.
You're doing well when you're knocking your competition out of the park, so make sure you know how they're doing at all times.
5. Make yourself easy to contact
Have you ever been shopping online and had a question?
You went to reach out to customer service, but you couldn't find their contact information anywhere.
It's one of the fastest ways to prompt a customer to lose interest.
If they can't get an answer to their question, then what are they going to do?
Likely go with a different company.
Make yourself easy to contact so that you can serve your customers well.
Put your contact information on every page of your website (at the top is often a great spot) if you can.
Put it on your social media.
Make it absurdly easy to get in contact with you (and answer those messages!).
6. Create a great business card
Business cards are one of the oldest tricks in the book.
Even with the internet, people still print and hand out business cards.
When you have a cool business card, you become memorable in someone's mind.
It also provides them an easy way to contact you.
7. Invest in high-quality photography
Your land is only as good as the pictures that advertise it.
That's why it's important to invest in high-quality photography.
If you're not a professional photographer yourself, don't be afraid to outsource this task.
It's better to have it done right than save a little bit of money.
8. Create solid content
High-quality content can help you establish authority as a business.
If a potential customer finds your website or social media account to be a valuable source of information, then they'll return again and again.
Content marketing can be a remarkably useful approach when attempting to improve your reach.
9. Use local images of the area
Land marketing isn't just land marketing – just like house hunting isn't just house hunting.
When you choose a piece of land, you choose the whole area or town where it resides.
You want to make sure you showcase the very best that the area has to offer when you are selling a property.
If your website has high-quality local images of a town, then your buyers may see that and think, "SOLD!"
10. Create a virtual tour
Virtual tours can help your buyers learn as much about the property as possible.
Put together a virtual tour to help with land marketing.
You can send it to interested buyers whenever they express interest in a tour of the property.
11. Consider local sponsorship
Do you sell a lot of properties in one area?
How can you use your role as a local business to better promote your brand?
Whether you sponsor a local sports team or school events, just getting your name out there can improve land marketing efforts.
12. Animate your videos
Have you done video marketing in the past but you're ready to shake it up?
Animated video may be the thing that helps you do this.
It doesn't have to be crazy complicated, but it can be a creative way to catch your customer's eye. (And for land marketing that goes a long way!)
13. Create Pinterest boards
If you're not a Pinterest user yourself, you may wonder how it works or why to bother doing it.
Yet, there are 322 million monthly active Pinterest users out there who use the platform to plan everything from their wedding to the new home they're going to move into.
They're an ideal way to provide images and information about specific land listings.
A single Pinterest board can show property photos, highlights, and benefits of an area.
For those faithful Pinterest users, your Pinterest boards could create interest and make or break a sale.
14. Make sure you have a mobile-friendly site
About 80 percent of internet users use their mobile devices for online activity.
This means that even if you have a website, then you could lose people simply because it isn't mobile-friendly.
Make sure you integrate this feature into your land marketing plan.
15. Start an email campaign
As stated above, email marketing is incredibly successful.
Don't limit your interactions to social media, expand it to email and cultivate a true buyer's list that can help you maintain a relationship.
You can send introduction emails, nurture emails, milestone emails, standalone emails, and many more to get the dialogue started.
16. Create a newsletter
Email marketing has been shown to be one of the top ways that you can engage with customers – both potential and current.
Once you've created your email list, you'll have to decide what type of land marketing content to send them.
A newsletter should be at the top of this list.
In weekly or monthly newsletters, you can inform customers about new listings, news about the area or seminars you'll be holding that may have great information for land buyers.
17. Build a Google My Business page
What's the first thing you do when you want to find a business on the internet?
You probably search it on Google.
Setting up a Google My Business makes it easy for customers to find you in Google Search, Google Maps, and Google+.
This is a simple and crucial step you can take to further your land marketing.
18. Consider tailoring your business to a specific real estate niche
If you find that your competition is absolutely trouncing you, then you may consider making yourself more niche in the real estate community.
Perhaps you'll only focus on recreational land, or maybe residential land is more your style.
Whatever it is, you'll strive to make a name for yourself and go after that niche rather than staying general.
19. Use emotional tactics
Emotional tactics like storytelling can help potential customers respond powerfully and entice them to buy.
20. Host a webinar
Webinars are an easy way for you to engage with customers and answer questions that they may be dying to know.
It's also a simple way to promote your brand without directly promoting it.
For example, if you advertise that the webinar will be about, "Top Things to Know Before Buying Vacant Land," then you'll be able to add elements about your business in there subtly without it looking like you're constantly endorsing yourself.
While not a webinar, the below video is a sample of the kind of content you could produce:
21. Pay for social ads
Paid ads on social media can get the job done.
While organic reach did work for a little while, paid Facebook ads are often the most effective way to get in front of customers.
Don't hesitate to look into these features.
You'll walk away knowing that you paid to get in front of key target audiences.
22. Use old school mailers
Traditional land marketing isn't entirely obsolete yet.
Consider using old school mailers to reach out to a community.
This can truly work as long as you've done research on potential buyers in certain zip codes!
We also use direct mail campaigns to connect with sellers.
You can check out our full land investing story for more information.
23. Become a columnist in local magazines
If you consistently sell properties in a specific location, you should focus your marketing locally.
And magazines and newspapers are the epitome of local reach!
Showcase your knowledge through a column and watch business boom.
24. Host free seminars for land buyers
What better way to make yourself an expert on something than to host seminars?
If you can make connections with people by giving great content, then you could have some serious buyers on your hands pretty fast as soon as they see that you know what you're talking about.
25. Invest in your branding
Branding is one of those aspects of business that instantly makes a memorable impression on consumers.
If you want people to know who you are, invest in branding.
For example, you can create logos, content and images that all have unifying themes.
It will help customers distinguish you from your land marketing competition.
26. Partner with businesses
You know about the benefits of sponsorship, but how about partnerships?
A partnership is a little bit different because you and the other business are joining together in a single pursuit.
This helps you foster a longer-term relationship rather than just sponsorship of a single event.
An example of this would be purchasing an ad on a land listing site so that customers see you every time they go to search for land.
27. Use testimonials to your advantage
Nine in ten customers say that they read reviews before purchasing a product or using a service.
This indicates just how significantly they trust another person's past experience.
Thus, you can help quell any fears by asking for testimonials from former customers and posting them on your website.
This way, when potential customers visit your site, they'll see exactly what it means to work with you and have confidence throughout the process.
Testimonials are even more effective when you also place them on your Google Business or Facebook Page.
This is a top tip for land marketing because it's often a new process and can be scary for customers.
They want to know that you're going to take care of them!
28. Make your website easy to navigate
In general, research shows that most users will spend an average of 15 seconds on a website.
They'll click off if they can't find the information they need or if the site is too difficult to navigate.
This means that it's incredibly important for you to make your website a great experience.
If not, you'll lose business instantly.
29. Get on Zillow
Zillow is a reputable real estate website that most customers searching for properties will use.
Sites like Zillow account for 48% of all site traffic for real estate searches on the web.
No matter how much you improve your website, you'll have a hard time beating that.
30. Include local-oriented website copy
You'll notice when you search "ice cream places" in Google that it automatically populates the word "nearby."
Google will assume that you're looking for an ice cream place in your area because (in most cases) that's what users are seeking.
If you want to make your land marketing more successful, using local-oriented website copy can boost the traffic on your website.
31. Coordinate with buyers using a shared scheduling app
It can be confusing trying to schedule site visits with multiple buyers at different times.
If you are visiting your properties with potential customers, using schedule apps like Doodle can help you to manage this without missing a beat.
32. Continue to build a relationship with a customer
Your job shouldn't be done once you've closed the deal.
You want to keep your name and company in the brain of whomever you've worked with.
Send local movie theater tickets, restaurant gift cards, an appropriate gift, or a care package once everything is settled.
They'll appreciate it, and you'll leave on a good note.
33. Keep in touch with past buyers
Don't forget to keep in touch!
After you've sent them a parting gift, you should continue to send holiday cards, anniversary cards, and more to stay fresh in their minds.
And don't worry, you have their addresses to do this!
34. Create a referral system
Looking for more business?
If you've maintained a solid relationship, there's no reason your past buyers shouldn't want to refer you to their friends but give them an incentive to do so.
If you create a referral system with incentives, then they'll be galvanized to send business your way whenever possible.
35. Leverage call tracking
If you are using Google Ads, call tracking can help you optimize your ad strategy.
Potential buyers often make calls after they view an ad when they want to speak to a realtor or make an appointment to view a property.
If you know which ads and keywords are driving calls, you know which ones to keep paying for!
36. Boost engagement with Instagram Stories
No one asked for Instagram Stories, but it's become a much-used feature of the platform.
Now you can foster engagement by featuring contests, polls, and Q&As on your IGS.
The best part?
You won't be flooding the feed with a bunch of content or risk becoming annoying.
Yet, it's an ideal way to figure out what your customers like and don't like.
37. Create video content
If you've never engaged in any video marketing, now may be the time!
YouTube is a booming platform for so many reasons.
Land marketing is also an incredibly visual business.
Videos are much better at capturing people's attention and also target emotion in a better way if you feel that's lacking in your current strategy.
Below is a sample of one of our videos to help you brainstorm content ideas:
38. Utilize multiple platforms
You may be struggling if your land marketing is too focused on one area.
Don't just do an email campaign or direct mail or social media or a website.
You have to mix, match, and find a balance!
39. Send text messages
This is how email originally started.
The idea behind text messages is that you're targeting people in a private method.
And guess what?
It works.
Studies are showing that text messages have higher open rates than email (by 390%).
While people may be trying to clear that notification, it's still getting them to read your content.
See if it's something that works for you.
40. Start your own IGTV real estate series
How fun is this?
It may only be your cup of tea if you're highly creative.
Yet, if you're looking for a way to stand out against your competition then starting your own IGTV real estate series to promote your land marketing efforts could absolutely be it!
You'll be displaying real knowledge and a commitment to your work.
41. Collaborate with an influencer
This is the newest form of celebrity marketing out there.
Yet, you'll be surprised how often it works, especially with young demographics.
Influencers can now promote land sellers as easily as they promote products.
If you're struggling to get your name and expertise out there, then turning to someone with a wider audience may help you.
42. Revamp your current website
Perhaps you already have a website, but it doesn't seem to be attracting the traffic you think it should.
Spend some time giving your website a makeover.
Go through the content and update it.
Make sure there are no errors with grammar or spelling (if this isn't your strong suit, then have your website professionally proofread!).
These are all ways that you can improve your land marketing business with an existing website.
43. Improve your network
Broadening your network can help you to engage with others in the industry.
Get involved in a local organization and expose yourself to new people.
You can also use Linkedin to meet new people.
These connections can help you build better relationships within the community and increase your marketing potential.
44. Understand the ideal times to post on social media
Not all times on social media are created equal!
There are times when algorithms enable your post to get more attention, or there will simply be more users.
This depends on which platform you're using, but it's always helpful to look up and keep in mind.

Facebook: 12-3 PM


 Instagram: 3-4 PM


Twitter: 9-10 AM


LinkedIn: After 4 PM
45. Maintain a professional presence
Social media can be difficult because it's easy to become too personal.
However, personal social media and professional social media are different.
Maintain a professional presence online to boost your land marketing.
This will help potential buyers to take you seriously.
46. Follow like-minded accounts on social media
When you have social media accounts, you have the benefit of seeing what others post.
Follow like-minded accounts for inspiration, so you can see what others in the industry are up to (even if they're not your direct competition).
47. Create a blog
Starting a blog is a top way to draw people to your website while also putting out curated content about your brand.
48. Try out experiential marketing
This may not be a type of land marketing that you've engaged with before.
It invites your prospects to interact with your business in a real-world situation.
You may host them on a tour of the area or hold an event on the property where you teach them about the process of buying land.
In the process, they get to see what's being sold while also going to an event.
Different but effective!
49. Utilize Hootsuite or Socializer to save time
There's been a lot of talk about social media, but you may be thinking, "Who has time for that?"
If you're swamped with all things land marketing, you may not want to sit on your phone constantly and post on social media.
We don't blame you.
Social media takes up a ton of time.
Tools like socializer and Hootsuite can help.
They're apps that allow you to schedule posts on various social media platforms, so you're free to go about your day without worrying about it.
50. Use drone photography
What better way to capture land than with drone photography?
Only in the past decade have drones become mainstream enough that you could own and fly your own.
If that's not your ideal scenario, you can always hire a professional.
Either way, it sets you apart when people see your land marketing materials.
51. Utilize real estate agents
And of course, in the end, the traditional method may be best.
Consider working with a real estate agent who specializes in vacant land.
These agents know their markets well and can also help coordinate site visits with potential buyers.
Also, they usually work on commission, so you will likely not need to pay anything if they cannot sell the land.
Final thoughts
And there you have it!
Those are 51 ways that you can reinvent your land marketing strategies if you're currently struggling.
Additional Resources
If you are looking to buy affordable land
, you can check out our 
Listings
 page.
And before you buy land
, make sure you check out
Gokce Land Due Diligence Program
.
Don't forget to check out my latest
Gokce Knowledge Class
:
31 Lessons I Learned Selling My First 500 Properties Online
.
If you are looking to sell land
, visit our page on how to
Sell Your Land
.
Would you like to receive an email with our latest blog/properties every Thursday?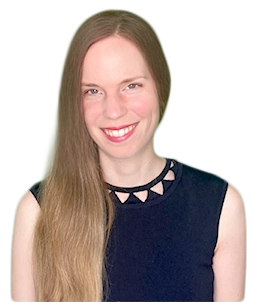 Disclaimer: we are not lawyers, accountants or financial advisors and the information in this article is for informational purposes only. This article is based on our own research and experience and we do our best to keep it accurate and up-to-date, but it may contain errors. Please be sure to consult a legal or financial professional before making any investment decisions.