Land entitlement is the legal process that involves gaining approval for a development plan.
It's considered a lengthy, complicated, and costly phase of the real estate development process.
If you're currently entering this part of the process, this blog will tell you everything you need to know.
Let's get started.
1. Land entitlement may occur for several reasons
Entitled land is land that has all required government agency permissions to be developed for specific use.
Entitlement is the process by which you gain the legal right to develop a property for your chosen use.
This process can involve a number of different organizations and permits.
Below are just a few of the steps in the entitlement process that you may need to go through.

Rezoning:
Zoning ordinances are written laws that provide specifications for the use of real estate in different zones.
Because zoning dictates the allowable land uses on parcels on land, it can interfere with a landowner's desired use.
Land uses include recreational, transport, agricultural, residential, and commercial.
If your parcel isn't zoned for your intended use, you may want to ask for a change to a different zone.
So, if you purchased land in a residential neighborhood and wanted to use it for commercial purposes, you'd have to address that with your local municipality by asking for a rezoning.

Zoning variances:
Sometimes landowners don't need to change the allowable land use on their property.
Rather, they want to request a waiver of a certain requirement in the zoning code, like the front yard setback or minimum building size.
Any deviations from the zoning ordinance that you need in order to build may require a zoning variance.

Environmental Review:
Depending on the kind of construction you are undertaking and the funding sources you are using, you may need to go through a federal or state environmental review process.
Even if you don't, there may be other environmental permits or reviews that the state, city or county requires, such as a wetlands study.

Use Permits:
In many zoning ordinances, there are uses that are allowed only with a conditional use permit.
In these cases, you don't need to go through a rezoning process, but you would need to submit an application for a conditional use permit.

Building Permits:
In almost every county or jurisdiction, you will need to pull a building permit in order to build on the property.
This is a separate process from any zoning approvals and may require a number of other permits, such as a septic permit.

Utility approvals:
Does your land already have utility access?
Will you need to install utilities?
What type of approval is required before this is done?
You will likely need to work with the local public utility company in order to get electricity, water, gas, cable and sewer extended to your lot.

Road approvals:
If you plan to create new roads, then you may require approval before construction can commence.
You may also need to get approval for egress and ingress from the local department of transportation from the road fronting your land.

Landscaping:
If you plan to landscape or build a pond, your design may require approval.
2. Land entitlement is important because you need permission from agencies in your area in order to build
This process can determine if your development process can proceed.
Thus, you must go through the land entitlement procedure and obtain the proper permissions from regulatory agencies.
You should expect to talk to government leaders, city planners, and local residents through the process and answer any questions related to your plan for the land. 
3. The process can take anywhere from 3 to 12 months
The land entitlement process isn't for the faint of heart.
It can take anywhere from 3 to 12 months (at a minimum!).
The process varies largely because of your local city.
Some jurisdictions have more complicated ordinances than others.
You'll also be dealing with multiple actors, such as staff, the local planning commission, city council, external consultants, etc.
Even if everyone is aligned, you may have to go through multiple public hearings before you receive land entitlement approval.
Be prepared before you start the process!
You're not going to be done in a month!
4. Land entitlement is a multi-step process
The exact steps of land entitlement will vary depending on your jurisdiction.
That said, we'll outline the typical process below.
Here are your responsibilities as a developer:

Formally review in-place zoning regulations, the building code, and local laws and initiatives.
The more you know about your local area, the better!
This will help you understand the decisions being made and why they're being made as your city will also review these during the process.

Submit a formal proposal.
Submit a formal proposal along with a conceptual design package.
This is what the city will review to make their decision.

Await test results.
Your city will likely require some sort of study or test to ensure there are no major negative environmental impacts.
They will also attempt to understand if there are any impacts on the local community.

Have your application reviewed by relevant city officials and agencies.
When all the proper information has been studied, you will receive a decision.
The relevant agency will sign off on your case.

Socialize with your local community.
It is up to you as the developer to meet with the local community and gain feedback.
Remember, your project will impact the people already living there.
You want to receive both support and buy-in.
If you make it through all of these steps, then you should have the approval you need to proceed.
5. Land entitlement costs can vary
You may be perusing the Internet for an estimate of just how much the land entitlement process may cost you.
Unfortunately, there isn't an easy answer.
Costs depend on your local jurisdiction and project details.
Because the cost depends on your specific situation, speaking with a land use attorney can help you understand what the out-of-pocket cost will be.
It can range from a few thousand dollars to hundreds of thousands of dollars – you don't want to be caught off guard!
6. The process is at risk of being delayed
Your application will be reviewed by the planning department, and they will take great care to look at various studies that will determine how your land and any changes to it will impact your local community and environment.
Often, studies are performed by independent consultants who will assess issues like transportation and air quality.
Because of this, the process can often take months (if not years).
You may also be required to go through a variety of agencies for approval.
If necessary, you may be required to work with the fire department, utility providers, public transportation providers, and the parks and recreation department.
Depending on the outcome of their assessments, your project could be denied or delayed.
Furthermore, you could experience other obstacles along the way.
For instance, new legislation could risk the development of your project, or you may experience various zoning or code violations that were missed in the past.
Knowing this, you'll want to make sure that you work diligently on any land entitlement project.
If your staff isn't knowledgeable about the process, then it could create additional challenges.
Don't hesitate to consult a land use attorney when in doubt.
7. Land entitlement is distinct from zoning
Often, people wonder what the difference is between zoning and entitlements.
Zoning is just one part of the entitlement puzzle.
Gaining land entitlement approval gives you permission to develop the land the way that you want.
Zoning determines what you can build on a piece of land through a predetermined code.
You may attempt to rezone a property through the land entitlement process, but land entitlement ultimately includes much more than that.
8. Land entitlement is frustrating without a plan
To make the land entitlement process as painless as possible, you'll want to create a step-by-step plan about how to approach it for your particular project.
This can help you avoid major frustrations or challenges along the way.
Ask yourself the following questions as you do research.

Who will be on my team to help make this project successful?
Legal professionals?
Individuals who have been through the process previously?
Environmental consultants?
Anyone who has "high touch" positions with city officials and is already familiar with people and the process should have an advantage in this process.

What exceptions are you seeking for your project?
Doing this research correctly the first time is really important.
You don't want to realize midway through that something you thought didn't require an exception will end up extending your project's land entitlement timeline.
Do your research and develop your plans accordingly!
Any missed exceptions will likely be caught by the planning department later.

How much will the land entitlement process cost you?
Identifying these costs ahead of time can help you plan for ongoing expenses.

Do you foresee anything unexpected?
This is something that is always helpful to ask the "experts' on your team.
They can let you know about the obstacles and challenges that may prevent you from receiving approval on your project as soon as you hope.
Final thoughts
Land entitlement can be a daunting process for developers, so don't delay!
You'll likely encounter delays depending on your specific project and your city's process.
Remember, agencies may require separate reviews by other providers, and you'll want to keep this moving as quickly as possible.
Selecting a strong team to help you review the local regulations and to create a plan will help you put your best foot forward.
Additional Resources
Don't forget to explore our unbeatable
$1 Down Land Listings + Vacation Giveaway
!
Would you like to receive weekly emails with our latest blog/properties?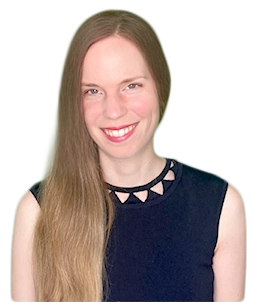 Disclaimer: we are not lawyers, accountants or financial advisors and the information in this article is for informational purposes only. This article is based on our own research and experience and we do our best to keep it accurate and up-to-date, but it may contain errors. Please be sure to consult a legal or financial professional before making any investment decisions.