While most people think of Florida as an ideal vacation destination, Floridians know that things can get scary during the five-month hurricane season.
Hurricane Ian devastated southwestern Florida in late September 2022, and it'll take months (if not years) for those communities to rebuild.
Here's what you should know about hurricane season in Florida.
1. How long is hurricane season in Florida?
Hurricane season in Florida lasts 6 months from June 1 to November 30.
The peak of Atlantic hurricane season is mid-August to mid-October.
2. What is a hurricane?
A hurricane is a tropical cyclone.
To be classified as such, it must have defined circulation and sustained winds of 74 miles per hour or greater in the North Atlantic Ocean, Caribbean Sea, Gulf of Mexico, and the eastern North Pacific Ocean.
The same tropical cyclone is known as a typhoon in the western Pacific and a cyclone in the Indian Ocean.
3. What month in Florida has the most hurricanes?
September is the peak month of hurricane season in Florida.
This is when 40 percent of all tropical cyclones occur.
September 10 is the exact peak date of the Atlantic hurricane season.
4. What are hurricane season terms you should know?

Tropical cyclone – a catch-all name for any tropical depress, storm, hurricane, typhoon, or cyclone

Tropical depression – tropical cyclone that has maximum sustained winds of 38 mph or less

Tropical storm – when maximum sustained winds reach 39 mph, it becomes a tropical storm until it reaches up to 73 mph

Major hurricane – a hurricane with maximum sustained winds of at least 111 mph (at least Category 3)

Tropical storm or hurricane watch – hurricane or tropical storm conditions are possible within the watch area (generally within 48 hours)

Tropical storm or hurricane warning – hurricane or tropical storm conditions are expected within the hurricane or tropical storm warning area (generally within 36 hours)

Storm surge – the rise in sea level above the typical tide level caused by a tropical cyclone or other storm pushing water toward the coast

Extreme wind warning – a rare warning issued to warn of the onset of at least Category 3 hurricane winds (at least 115 mph), typically in the hurricane's eyewall
5. What part of Florida is safest for hurricanes?
If you love the idea of living in Florida but hate the idea of encountering a hurricane, check out locations in inland Florida near the northern border of Georgia.
This is the least hurricane-prone area in the state.
If you're looking for a safe city, here are the top 10 safest spots.

Palatka – a small city of 10,500 people about 60 miles south of Jacksonville

Lake City – a small city of 13,000 in North Florida south of I-10 and I-75

Leesburg – small city in Central Florida on the Harris Chain Lakes about 45 miles northwest of Orlando

Orlando – a big city located in the center of Florida

Sanford – a unique old town on Lake Monroe about 22 miles north of Orlando

Kissimmee – a city with 77,000 people that's 22 miles south of Orlando and 12 miles southeast of Disney World

Naples – a town on the Gulf of Mexico in Southwest Florida

Ocala – a busy city south of Gainesville and north of The Villages Florida

Gainesville – a city of 135,000 located in North Central Florida

Fernandina Beach – a city on the Atlantic Coast and south bank of the St. Mary's River, which divides Florida and Georgia
6. Where do hurricanes hit the most in Florida?
Florida's southeastern coast and panhandle are particularly susceptible to landfalling hurricanes.
Hurricane Ian hit southwestern Florida, which was an area less often struck by hurricanes.
7. Why are hurricanes named, and who names them?
The National Hurricane Center is responsible for naming tropical cyclones in the Atlantic basin.
These storms are named to ease communication about them and reduce confusion between forecasters and the general public regarding forecasts, watches, and warnings.
8. What are the different categories for a hurricane?
The following Saffir-Simpson scale helps determine the strength of a hurricane.
These five categories are based on wind speed.
Category 1 is a minimal hurricane and Category 5 is the strongest.
Ranking a hurricane on this scale helps people estimate the potential property damage and anticipated coast flooding from the storm.

Category 1: 74-95 mph

Category 2: 96-110 mph

Category 3: 111-130 mph

Category 4: 131-155 mph

Category 5: 156+ mph
9. What should newcomers know about hurricanes in Florida?
If you've recently moved to Florida, you may worry about hurricane season in the state.
People know that hurricanes can be destructive and deadly, and if you haven't grown up in the area, then you may worry about what could happen.
Here's what you should know for the coming months.

A storm can be dangerous even if it isn't a hurricane.
Hurricanes are deadly, but so are other tropical storms.
For example, Tropical Storm Elsa and Tropical Storm Fred both made NOAA's annual list of billion-dollar disasters for damage.
Additionally, although the formal hurricane season runs between June 1 and November 30, storms can happen at any point during the year.

A storm category is just a guideline.
We listed the hurricane categories above.
These categories are based on wind speed under the Saffir-Simpson Hurricane Wind Scale, which was first developed in the early 1970s.
However, this scale is only a guideline, and it doesn't factor in other components like flooding rainfall or storm surge. 
Both components kill people far more than the wind.
If there's a storm coming, don't base your likelihood to evacuate off a category.
Make sure you heed advice from local officials as well.

An evacuation zone is a must-know.
Florida counties have designated evacuation zones that are identified by letters ranging from A to L.
A Zones are the most vulnerable, and if you're told to evacuate, it's in your best interest to do so.
You should work out the details for an evacuation plan, so you know where you're headed well ahead of time.
Most people will head to a friend's house, relative's house, or hotel.
Many hotels waive pet restrictions and offer flexible reservations when a storm is coming, so make sure to take all household members including your furry friends.
Shelters are typically opened as well by emergency management officials, so if you plan to rely on a shelter make sure you check the management website to understand what you should and shouldn't bring.
To find your evacuation zone and route, check here.
Note that people living in low-lying areas or certain types of buildings are often told to evacuate, even if they live far from the coast.
Even if it seems odd that you're being told to evacuate, it's always better to be safe than sorry.

A home can be prepared in advance.
There are several ways you can prepare your home before a storm.
For example, if you've invested in impact windows, then you can skip the hurricane shutters right before the storm.
Impact windows (or hurricane windows) are often designed to withstand flying debris at a certain speed.
This means the glass won't break, and you won't be left with a mess after the storm.
In fact, some areas even write impact windows into their building code.
Check the building code for where you live.
Depending on when your home was built, your builder may have installed them.
You can also find this information in the packet of paperwork provided to you when you purchased your home.
Likewise, you may have had hurricane shutters or plywood come with your property.
If it did, you'll want to make sure you have all the tools to install them when the time comes.
Additionally, flood insurance is worth investing in when you move to Florida because homeowners' insurance doesn't cover water from outside your home.
There's often a waiting period before flood insurance kicks in.
Don't wait until there's a storm coming to purchase it.
Finally, while you'll notice an add-on "hurricane insurance" for your normal homeowners' policy, this is windstorm insurance and doesn't include flood insurance.

A power outage can also be dangerous.
Dozens of people died in the Gulf states because they ran generators after a hurricane or tropical storm, which caused carbon monoxide poisoning.
If you need to use a generator, remember that it should never be used in, near, or adjacent to a building or partially enclosed space.
Generators should be at least 20 feet away and never be placed near windows, doors, or vents.
You should also get a battery-powered carbon monoxide detector for your home if you plan to use a generator for a power outage.

A supply kit should be stocked and ready in case of a hurricane.
Emergency officials recommend a supply kit with at least 7 days of non-perishable food and water for every person and pet in your family.
Your kit should also have a two-week supply of any necessary medications.
You should also invest in a "go" kit that you can take with you if you evacuate.
This "go" kit should include important documents, phone chargers, pet leashes, and anything else you'd need to gather as you leave.
Make sure you keep your "go kit" in an accessible spot.

A way to receive information is critical.
Your county and city will continue to send out information if a storm is coming as well as when a storm hits.
You should know how they distribute this information and sign up for text alerts and other communications.
Another great resource is having a NOAA weather radio on hand in case you lose power and cellular service.
10. When is the best month to go to Florida?
The best month to go to Florida is during March, April, September, and October.
These months were selected based on the average weather, crowds, and prices.
Both September and October fall during hurricane season in Florida.
For this reason, some people are concerned about safety.
In the next section, we'll address what it means to travel to Florida during hurricane season.
11. Can you travel to Florida during hurricane season?
As a visitor to Florida, it's natural to have concerns about hurricane season.
Some people wonder if they should travel to the region at all during this time.
Why risk it?
However, hurricane season also spans the summer months, which are some of the best times to visit the state.
When you make travel plans during hurricane season, check with airlines, hotels, car rental companies, etc. to see how they inform their guests when a storm is coming.
Understanding how they plan to act and what refund policies they have in place is critical.
A direct hit to any one particular destination by a major hurricane is a rare event.
You can absolutely travel to the state and simply keep an eye out for changing weather conditions.
That said, keeping yourself and your family safe should be your top priority.
VISITFLORIDA.com is a great resource if you're traveling to the state during these months.
12. How often does Florida have hurricanes?
Between 1851 and 2018, 120 hurricanes have been recorded in the state.
That's, on average, one every 1.5 years.
13. Does hurricane season in Florida help the environment?
Surprisingly, yes.
Research has shown that hurricanes provide ecological benefits to tropical and sub-tropical environments.
The Florida Department of Environment Protection has said that hurricanes and tropical storms help in the following way.

Helping to scrub harmful algae from coral reefs

Pruning dead limbs from trees allowing sunlight to penetrate the forest floor

Depositing sand atop and on the backside of barrier islands (this elevates them and keeps islands from becoming a sand bar)

Moderating global temperature

Producing rain that helps refill the aquifer

Increasing the water flow in natural springs

Rehydrating wetlands that benefit wildlife

Downing trees for scrub jays and providing them (an endangered species) a habitat
Final Thoughts
The formal hurricane season in Florida is just 5 months.
Although, some people say it unofficially starts in May.
For Florida residents, it's important to be prepared for this stretch as it can drastically impact your daily life.
As we saw with Hurricane Ian, these tropical storms can be unpredictable, and it's worth being ready at a moment's notice.
For visitors to Florida, make sure you plan your trip to Florida with hurricanes in mind.
While you don't need to circumvent the season entirely, think through what you would do if a hurricane were to happen and understand how the companies you book with would handle it.
Additional Resources
Don't forget to explore our unbeatable
$1 Down Land Listings + Vacation Giveaway
!
Would you like to receive weekly emails with our latest blog/properties?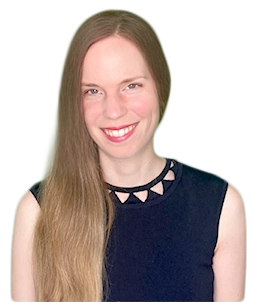 Disclaimer: we are not lawyers, accountants or financial advisors and the information in this article is for informational purposes only. This article is based on our own research and experience and we do our best to keep it accurate and up-to-date, but it may contain errors. Please be sure to consult a legal or financial professional before making any investment decisions.