Are you wondering if it's possible to move your mobile home?
It's not quite as easy as you may think.
While you may have seen a mobile home hitched to the back of a truck on a highway, it's not quite as easy as that visual would suggest.
We promise – it took some planning to get it there.
In this blog, we'll discuss the top things you should know before you attempt to move your mobile home.
Let's get started.
1. How do I move my mobile home?
Once you start looking into the process of moving a mobile or manufactured home, it's easy to get overwhelmed.
Between the zoning laws and safety regulations, you may think, "Who am I kidding? I can't do this."
But that's not true!
Countless people successfully move their mobile homes each year, and as long as you do the proper research, you can do it too.
In this section, we'll discuss the steps to moving your mobile home, so you understand all that the process entails.

Contact the Building Commissioner in the town you're seeking to relocate to
The requirements surrounding age and allowable building types (as well as any zoning issues) will ultimately depend on where you're relocating.
Before you have your heart set and a moving company booked, contact the Building Commissioner in the area you want to relocate.
They can provide you with all the information you may need.

Get your title certificate and county treasurer certificate in order
These documents prove that you own the property and that there are no taxes due on it.
If you do owe taxes, then you'll need to pay those before you're allowed to move the structure.
Both of these documents are required in obtaining your moving permit, which your moving company should be able to help with.

Hire a moving company
Most people think this is the very first thing on your to-do list when you're moving a manufactured home.
In fact, it's one of the last.
Most moving companies won't even allow you to book your service until you have your moving permit.
This is for a good reason.
Often, they can't be of any help to you legally before you do this.
Having said this, a professional moving company may be able to help you with some of the legal aspects.
If you know who you want to hire, it may be worth visiting their website or reaching out to them before going through the two steps above.
If they're able to help you obtain permits (or at the very least talk you through the process), then it'll undoubtedly save you time and effort. 
2. Will I need a permit to move a mobile home?
Yes!
Almost every state requires that you get a permit to move your mobile home to a new lot.
Most mobile home movers can acquire these permits on your behalf if you hire them.
3. How much does it cost to move a mobile home?
Unfortunately, there's no clear answer to this because it depends on a wide variety of factors (see #5).
If you're staying relatively locally (within 50 miles), you should anticipate spending anywhere from $3,000 to $5,000 for the cost of acquiring permits, moving your home, and hooking up utilities for a single-wide mobile home.
The double-wides under the same conditions, the number increases to the $4,000 to $10,000 range.
As the distance increases, so does the cost.
You can read more about what increases and decreases the cost of a mobile home move.
And if you're feeling discouraged about the price right now, remember, it's still far less than it would be to purchase a new home altogether!
4. What factors affect the cost to move a mobile home?
The cost of actually moving a mobile home varies, but the following factors affect every mobile home relocation.
This can give some insight into how pricing is determined and how your experience will go.

Distance:
If you're only relocating a short distance, the move will be cheaper.
Taking a mobile home across various states requires a significant amount of gas and equipment.

Size:
The size of your mobile home will ultimately impact how much it costs to move.
Single-wides will cost less to move than double-wides, which are twice as big.
Plus, if your home is too large to drive down the road safely and takes up multiple lanes, then you may need to pay for a temporary road closure or a police escort.

Weight:
The weight of mobile homes varies – often depending on their age.
Older mobile homes typically weigh between 35 to 40 lbs. per square foot, and newer manufactured homes often weigh between 40 to 45 lbs. per square foot.
This means that just 800 square feet could weigh up to 36,000 lbs.
The heavier your mobile home is – the more moving equipment and materials will be needed.
The more equipment – the more money!

Permits and inspection:
If your mobile home is being relocated to a new county or state, then permits will need to be acquired.
In some cases, you may even need permits for each individual territory it enters or travels through.
Professional movers should be able to help you get these permits before the move, but it does contribute to the overall cost.
Additionally, some states (like Florida) require you to get a mandatory inspection of any older mobile homes before moving them to the state.
This ensures that all mobile homes are safe and up-to-code.

Moving materials:
A mobile home move requires an abundance of materials including tow hitches and tires.
Your moving company may break down the cost of these materials in your contract.

Set-up services:
Full-service movers will charge more because they require a separate fee for taking apart and/or setting up the mobile home in addition to transporting it.
Here's a list of what the set-up fee may include:
Disconnecting and reconnecting your utilities
Removing and reinstalling outer features (such as a porch)
Removing and reinstalling foundation/skirting
Removing and reinstalling interior features
Reconnecting a double-wide mobile home

Age and overall condition:
If your mobile home is older or in need of serious repairs, then it may cost more to move it.
The movers themselves would need to spend extra time fixing and altering it before putting it on the road.

Insurance and liability:
If you're using professional movers, you must purchase liability coverage for the move.
If you already have mobile home insurance, you'll want to check with your provider to see if they cover mobile home relocations (i.e. while it's in transport).
If not, you may want to consider purchasing outside insurance to cover any potential damage.
5. What are the benefits of hiring professionals to move a mobile home?
Relocating a mobile home is not a DIY project.
This type of move requires a team of professionals who are trained and prepared to drive large loads attached to the back of their truck.
Here are the benefits of having professionals on your team:

Moving companies will obtain the moving permits
Permits can be difficult to obtain, and this is a perk of working with professionals who do it all the time.
Mobile home moving companies know how to obtain all the necessary permits for wherever you're moving.
Sure, you'll have to make sure you have all your ducks in a row (title certificate, taxes paid, etc.), but the mobile home moving company should take care of the rest.

Moving companies will transport your mobile home
You may be thinking, "Duh! That's why I hired them."
But this truly is the hard part.
Have you ever driven a large truck at all?
Let alone a large truck with an oversized load on it?
Unless you're an experienced truck driver, pass on this job!
It's not only difficult, but it's a dangerous job when it's put in the wrong hands.

Moving companies save you time and energy
Who finds moving stressful?
If you're not in this group, you're one in a million.
More often than not, moving is a stress-inducing experience because of all the logistics involved.
If you're not interested in dedicating significant time and energy to this project, outsource!
Hire a team of professionals who can get the job done quickly and correctly.
 6. How do I find and hire movers that I trust?
From the section above, you can see that it's immensely advantageous to hire movers for your mobile home.
However, you may worry about hiring the right ones.
How do you know if they're reputable?
How do you know if they'll do a good job, provide excellent service, and abide by all safety regulations?
If you've never moved a mobile home yourself, you should know that finding the right movers to relocate your home is just as important as deciding to hire them in the first place.
In this section, we'll discuss the checklist you should have when it comes to hiring movers.

Find a company that knows how to move your specific type of home

Ask them to provide examples of their experience moving mobile homes

Shop around with different companies and get multiple quotes to ensure you're getting a fair price for the service

Check to see if the company is licensed and insured. If not, select a different company!
When you select a moving company, you should expect the following next steps:

Inspecting your home to determine if it can be transported

Filing for the permits necessary to move the home

Disconnecting your plumbing and other utilities prior to moving the home
7. What are the biggest mistakes made when moving a mobile home?
Here are some of the mistakes that people make while moving their mobile homes:

Not asking for referrals:
If you want to move your mobile home, make sure you pick the right company.
If you know someone who has moved previously, ask them who they worked with and how their experience was.

Failing to pull permits:
Make sure you call your local permit office and check the permits you're required to obtain (electrical, plumbing, gas connection, etc.).
Often, professional movers handle this process for you, but if they don't, then you'll need to make sure you handle it.

Not knowing local laws or zoning regulations:
Before pulling permits, call the local zoning department in the area where you'll be moving your mobile home.
The zoning department will be able to tell you the restrictions of the city, country, parish, or township.

Skipping the utility connection:
Make sure you correctly connect the utilities once the home is moved.
You can call around and compare prices with electricians and plumbers.
Also, keep in mind that few mobile home transportation companies reinstall the mobile home skirting after moving because of the different height from the ground than the previous location, so you'll need to make sure you do this.

Ignoring park rules:
If you're moving to a mobile home park, you'll need to abide by the rules and procedures set out by that park.
Do research on this ahead of time!
8. Can I move a mobile home myself?
Simply put, no.
There are laws in many states that require that you work with a licensed, bonded, and insured professional moving company.
You can't do it yourself, and you shouldn't leave the job up to just any moving company.
Make sure you do research and pick a trustworthy one.
9. How can I save on moving expenses?
Are you worried about the costs of moving your mobile home?
If so, there are creative ways to reduce and even evade costs altogether.
Most of these come down to finding the right location.
There are some mobile home parks that are particularly interested in filling their open lots.
In some of these cases, they want their lots filled badly enough that they would compensate anyone willing to move.
One way to find these places is to seek referrals and do your research.
Although, keep in mind that mobile home parks that are desperate to fill their lots aren't always the best places to live.
You'll want to make sure you do your research before diving in.
10. Can my home handle the move?
This is a great question and one you should definitely ask yourself if your home isn't new.
Some manufactured homes that were built prior to 1976 may not be able to withstand a move, and you should ask yourself, "What kind of shape is my home in?"
You can also seek the advice of a professional moving company as they will inspect your home prior to a move.
Wheels and other standard equipment may be necessary in order to make the home moveable, so keep that in mind.
11. How does the size of my home impact whether it can be moved?
Sizes vary when it comes to single and multi-section mobile homes.
Here are the ranges:

Single section homes range in size from 14'x56' to 18'x80' or 784 sq. ft. to 1,440 sq. ft.

Double section homes range in size from 24'x56' to 32'x76' or 1,344 sq. ft. to 2,432 sq. ft.

Triple section homes range in size from 36'x56' to 45'x66' or 2,016 sq. ft. to 2,970 sq. ft.
If your mobile home is larger than a single section, then it may not be possible to move it in one piece.
Larger homes aren't impossible to move – you just need to make sure that you hire skilled and trustworthy movers who can do it safely.
To move larger homes, professional movers will typically inspect your mobile home, remove the skirting, and then split it into two or three sections as it was manufactured.
Licensed and insured movers are typically familiar with the laws in each state and should be able to acquire the necessary transportation permits on your behalf.
12. What are the top mobile home moving companies?
According to MyMove, the top ten mobile home moving companies are as follows:

Nationwide United Auto Transport

Heavy Haulers

Blackwell Mobile Home Movers

BB's Mobile Home Transport

RC Transport

Bennett Truck Transport

Roadmasters

D&D Mobile Home Repairs & Movers

Ship a Car, Inc.

Trailer Transit, Inc.
13. Can I move my modular home?
No, you cannot move a modular home.
Modular homes are similar to mobile homes in that the components of the home are constructed off-site and then moved to the building location.
But this is where the similarities end.
Modular homes are a kit of parts, not a fully-fabricated house like a mobile or manufactured home.
The modular pieces are brought to the site and then assembled in place.
Therefore, once the modular home has been set on its foundation it cannot be moved.
Final thoughts
Are you ready to move your mobile home?
Use the information above to avoid common mistakes and get everything in order before you relocate.
You've got this!
Additional Resources
Don't forget to explore our unbeatable
$1 Down Land Listings + Vacation Giveaway
!
Would you like to receive weekly emails with our latest blog/properties?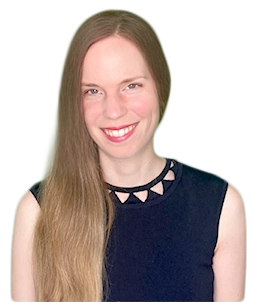 Disclaimer: we are not lawyers, accountants or financial advisors and the information in this article is for informational purposes only. This article is based on our own research and experience and we do our best to keep it accurate and up-to-date, but it may contain errors. Please be sure to consult a legal or financial professional before making any investment decisions.