It probably seems like there are a million things you must learn before closing on a home – well, I hate to say this, but home insurance and home warranty policies are two more things on that list.
For many people, these policies sound nearly identical.
After all, aren't they simply designed to protect a homeowner's assets?
If so, do you need to get both?
Can you just get one or the other?
If that's the case, is one better than the other?
If you've gone down this rabbit hole, keep reading to get clarity.
We'll set the record straight on the differences between home insurance vs home warranty as well as how you can best protect your home.
1. What is home insurance?
Home insurance is a policy designed to cover any accidental damage to your home and belongings due to the following causes:
Windstorm or hail
Explosion
Riot or civil commotion
Damage caused by aircraft
Damage caused by vehicles
Smoke
Vandalism or malicious mischief
Theft
Volcanic eruption
Falling object
Weight of ice, snow, or sleet
Accidental discharge or overflow of water or steam from a plumbing, HVAC, automatic fire-protective sprinkler system, or household appliance
Sudden and accidental tearing apart, cracking, burning, or bulging of a steam or hot water heating system, an AC unit, or an automatic fire-protective system
Freezing of a plumbing, HVAC, or automatic fire-protective sprinkler system as well as a household appliance
Sudden and accidental damage from an artificially generated electrical current
Under a home insurance policy, the five main areas covered include:

The interior of your home
All interior elements of your home will be protected in the case of a disaster.
If the interior is damaged or destroyed, then your home insurance policy will pay to repair or rebuild the house.

The exterior of your home
All exterior elements of your home will be protected in a disaster scenario as well.
Additionally, policies may cover other structures on the property if an incident occurs.
Look for clauses about garages, tool sheds, decks, and gazebos if they're relevant to your home.

Personal property if theft, loss, or damage occurs
If an incident occurs, your policy will protect your furniture, clothes, sports equipment, and any other personal belongings that you may have.
That said, if you have expensive items in your home, you may consider adding a special personal property endorsement to ensure sufficient protection.

General liability when a person is injured while on your property
Your liability coverage helps protect you against lawsuits for injuries and property damage that policyholders, family members, and pets cause to other people.
The most common liability claims include dog bites, home accidents, intoxicated guests, falling trees, and injured domestic workers.

Additional living expenses
This includes hotels, meals, and other living expenses if your house is uninhabitable due to a covered peril.
2. What doesn't home insurance cover?
Above, we listed all the scenarios that home insurance covers.
However, standard policies don't cover everything.
Damages and losses caused by floods (both natural and human-related) as well as earthquakes aren't often covered.
So, if you live in an area that is commonly impacted by either of those, we encourage you to add a separate policy for earthquake and flood insurance.
If you aren't sure if that's something you should be doing, ask your insurance agent for their recommendation.
3. What is a home warranty?
A home warranty is a service contract that allows for the repair or replacement of major home systems and appliances should they fail due to age or standard wear and tear.
The home warranty often covers kitchen appliances, washers and dryers, HVAC, electrical systems, mechanical systems, plumbing systems, and other major home systems.
A home warranty will fix these major appliances and systems if they break and cover the cost of replacement if they cannot be fixed.
Some home warranties will even cover the repair or replacement of large systems like your pool or spa.
4. What is the core difference between home insurance vs home warranty?
If you're still a bit confused, here's the core difference between the two:
Your homeowner's insurance protects your home from major events like fire, fallen trees, major weather events, theft, natural disasters, etc.
Your home warranty protects your budget when your appliances or major systems fail to work due to faulty products or normal wear and tear.
If an unlikely event happens (i.e., hurricane, theft, or fire), then home insurance has your back.
You won't have to pay a great deal to replace or repair your home or repurchase lost belongings.
That said, you should be aware that your home insurance premium could increase if you live right on the beach in an area known for hurricanes.
More risk will mean a higher premium.
If a more likely event happens (i.e., your oven breaks or your plumbing gets clogged), then a home warranty will be there to remove the bulk of the financial burden.
A home warranty is a stellar way for homeowners to have peace of mind and save themselves from a massive headache when misfortune occurs.
5. Home insurance vs home warranty: what does a side-by-side comparison look like?
If you need a visible representation of the differences between the two, here is a handy chart that can help you understand the differences:
| | |
| --- | --- |
| Home Warranty | Home Insurance |
| Optional | Required by lender |
| Requires a service fee | Requires a deductible |
| A service contract that helps pay for home repairs or replacements | Insurance against perils and natural disasters |
| Coverage: household appliances and systems | Coverage: structure of the home, personal belongings, additional expenses, liability protection |
6. Is home insurance required?
You may have heard that homeowner's insurance is required.
Is this true?
It's not required by law (unlike car insurance in many states).
However, it is often required by banks and lenders before you're able to obtain a mortgage.
So, that essentially makes it mandatory for homeowners.
7. How much does home insurance cost?
Most homeowners will renew their insurance yearly.
The average annual cost is between $1,428 to $1,784 a year or $119 to $149 a month.
It's important to remember that the cost of home insurance varies widely per state, so you should do research before buying a house to ensure the cost in your state.
The following factors can affect the cost of home insurance:

Where you live

Your home's rebuilding costs

The value of your personal belongings

Your home's size, features, and condition

The deductible and coverage limits you choose

Your history of home insurance claims

Your marital status and credit score

The breed of dog you have
Furthermore, all home insurance policies will have a deductible that you'll need to meet before the policy itself begins to pay for the expenses.
Keep that deductible amount in mind when deciding what you'd be ready and willing to pay if something happened to your home.
8. Why does dog breed have anything to do with home insurance?
Did you do a double-take at the list in the last section?
Why would dog breeds have anything to do with home insurance?
Many people are surprised to learn that having a dog breed that home insurance companies consider "dangerous" can create issues.
The company can increase its premiums, exclude dog liability coverage from its policy, or deny coverage altogether.
Here are the breeds that are considered "risky" by insurance companies:

Akitas

Alaskan malamutes

Chows

Doberman pinschers

German shepherds

Great Danes

Pit bulls

Presa canarios

Rottweilers

Siberian huskies

Staffordshire terriers

Wolf hybrids
9. How does home insurance work?
Oh no! You wake up one morning and you see your dishwasher has flooded all over your kitchen.
The flooding is so severe that your beautiful hardwood floor has begun to warp. What do you do?
Fortunately, because you have home insurance, you'll be able to use some of those benefits to help pay for the repair.
You'll need to give your insurance company a call and let them know what happened.
They'll send an insurance adjuster out to your house.
The insurance adjuster will take a look at the damage and fill out a claim to either repair or replace any damaged items in your home.
When the claim is approved, the insurance company will first subtract your deductible amount and then send you a check for the rest.
10. How much does a home warranty cost?
A home warranty is not required.
It's entirely elective, and as a result, it can be purchased for a low monthly cost on a 12-month contract.
The average annual cost of a home warranty is between $300 to $600.
This breaks down to an average monthly payment of $25 to $50.
You can also add coverage for roof leaks, pools, spas, etc.
Home warranties also require you to pay a service fee.
You'll need to pay this amount every time you request a repair for the covered appliance or system.
Think of this like a copay for health insurance.
Your service fee could range from $55 to $150 per service call depending on your plan.
If you select a plan with a lower service fee, then your monthly/annual fee will likely be higher.
If you select a plan with a higher service fee, then your monthly/annual fee will likely be lower.
11. How does a home warranty work?
It's 100 degrees in the middle of the summer, and suddenly, your AC goes out.
When you have a home warranty, you can simply file a claim to have a technician come to your home to assess the problem.
If it's determined that the AC isn't working because of either age or wear and tear (and that's covered under the terms of your contract), then the technician will make the repair.
If it's found that they're not able to make this repair for you, then they'll replace the system for you.
You won't need to pay the average $5,000 to $12,000 cost of an HVAC unit. Instead, you may just need to pay the service fee.
12. What should you do before you purchase home insurance vs home warranty?
Before you purchase either of these policies, make sure you read the fine print.
Every insurance policy is different, and you don't want to be surprised by what it does and doesn't cover after disaster strikes.
It's especially important to understand what your policy offers as "add-on" coverage.
For instance, flooding is often not a covered loss unless you purchase separate add-on coverage.
This can come as a nasty shock for homeowners who believe that they're covered only to be hit with the full financial responsibility simply because they didn't read the policy when they were signing up for it.
13. What should you know before buying home insurance vs home warranty?
If you want to be prepared when purchasing one or both policies, here's what you should know.

Home Insurance Buying Tips
1. Contact at least three companies to compare home insurance quotes and ensure you're getting the best deal possible.
During this process, compare coverage, price, and customer reviews.
Prioritize purchasing the right type and amount of dwelling coverage.
While some people want to get the lowest annual or monthly price, your focus should truly be on the value of your coverage.
2. Get sufficient coverage without overpaying.
You don't want to pay for more than you need while also making sure you're covered in an emergency.
You'll see that coverage is defined from levels HO-2 to HO-8.
Getting to know these levels can help you understand if you're buying the right type of coverage for you.
3. Understand the jargon related to the policies.
Insurance terms can be confusing, so read through the definitions of words like "deductible" and "premium," so you're clear from the start.
4. Escrow your insurance payments with your mortgage payments.
You can tack monthly insurance payments onto your mortgage check.
The lender will pay your insurance premiums out of your escrow account, which they love because they know it's getting paid.

Home Warranty Buying Tips
1. Gain an understanding of your coverage needs.
Why do you want a home warranty?
Are there specific appliances you have in mind that require coverage?
Would they be old or expensive to replace?
Reflect on this before seeking out a policy.
2. Read the fine print.
As noted above, you should read the fine print on any policy because it will explain what a home warranty plan does and doesn't cover.
Every policy has limits and exclusions.
Better to learn now than later!
3. Consider customer service.
You want a company that offers 24/7 customer service and has an easy way to file claims.
Otherwise, you could have a hard time getting quick action.
4. Read the company's reviews and ratings.
Make sure you go through the process of ensuring a company is reputable before using them.
Final Thoughts
The difference between home insurance vs home warranty is that one protects your home while the other protects your budget.
You'll use home insurance in the event of a disaster that destroys your home or personal belongings while home warranty addresses broken appliances or systems that need replacement or repair.
While only home insurance is mandated for homeowners with lenders, both can be a good idea depending on your situation.
Additional Resources
If you are looking to buy affordable land
, you can check out our 
Listings
 page.
And before you buy land
, make sure you check out
Gokce Land Due Diligence Program
.
Don't forget to check out my latest
Gokce Knowledge Class
:
31 Lessons I Learned Selling My First 500 Properties Online
.
If you are looking to sell land
, visit our page on how to
Sell Your Land
.
Would you like to receive an email with our latest blog/properties every Thursday?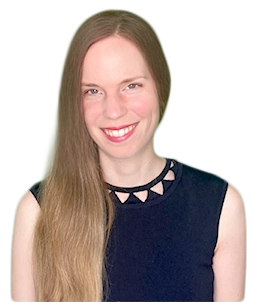 Disclaimer: we are not lawyers, accountants or financial advisors and the information in this article is for informational purposes only. This article is based on our own research and experience and we do our best to keep it accurate and up-to-date, but it may contain errors. Please be sure to consult a legal or financial professional before making any investment decisions.