Thinking of building your own home? If so, you may need a home construction loan.
If you're considering constructing a house yourself, you can have everything you want and more.
Your dream home, arranged just as you would like it.
But first, you need to build it!
In this blog, we'll talk about the financial part of how you make that happen: home construction loans.
Here's how this type of loan works!
1. What is a home construction loan?
A home construction loan is a short-term, high-interest loan that provides the funds necessary to build a residential property.
These loans are typically one year in duration.
During this year, the property must be built, and a certificate of occupancy must be issued.
2. What does a home construction loan cover?
A home construction loan covers the following:

The cost of land

Contractor labor

Building materials

Permits

And more!
Home furnishings are typically not covered by a construction loan.
However, permanent fixtures (i.e., appliances and landscaping) can be included.
To get a clear picture before you begin, it's important to discuss these items with your lender.
That way, you'll have a greater understanding of what is included in your loan-to-value calculation.
Construction loans will also have a contingency reserve to cover unexpected costs that may arise during construction.
This serves as a cushion in case the borrower decides to make upgrades after construction begins.
Often, this is necessary because borrowers will want to elevate their countertops or cabinets once their plans are laid out.
3. How do home construction loans work?
Construction loan rates are often higher than traditional mortgage rates.
They have variable rates that move up and down with the prime rate.
In a traditional mortgage, your home acts as collateral, and your mortgage lender can seize your home if you default on your payments.
However, the lender doesn't have this option with a construction loan, and they tend to view these loans as bigger risks.
Construction loans also operate on a shorter timeline as they're dependent on the completion of the project.
Thus, as the borrower, you'll need to provide the lender with a construction timeline, detailed plans, and a realistic budget.
When you're approved as a borrower, you'll be put on a draft or draw schedule that follows the project's construction stages.
During the construction stage, you'll be expected to make interest-only payments.
Unlike personal or mortgage loans in which there's a lump-sum payment, the lender pays out money in stages as work on the new home progresses.
Draws tend to occur when major milestones (i.e., foundation is laid, or house is framed) are completed.
Borrowers are often only obligated to repay interest on funds that are drawn to date until the construction is completed.
As the home is built, the lender will have either an appraiser or an inspector check the home during various construction stages.
If the appraiser approves the home, then the lender will move forward with additional draws or payments to the general contractor.
There should be between four and six inspections to monitor this progress.
Once the home is built, there is the potential for the borrower to convert their home construction loan into a traditional mortgage.
If this occurs, then the loan is known as a construction-to-permanent loan.
However, if the loan is solely for the construction phase, then the borrower might be required to get a separate mortgage designed to pay off the construction loan.
4. What are the different types of home construction loans?
There are a handful of different types of home construction loans.
Here's what you need to know if you're considering this type of loan for a future project.

Construction-to-permanent loan
As mentioned above, a construction-to-permanent loan provides the funds to build your dwelling and then becomes your permanent mortgage as well.
It's also known as a single close loan.
When you use a construction-to-permanent loan, you borrow money to pay for the cost of building your home.
Then, once your house is done, you'll move in and convert your loan to a permanent mortgage.
The advantage to using this approach is that you only have one set of closing costs to pay, and this helps to reduce your fees overall.
When you have a one-time closing, you don't pay duplicate settlement fees.
When you convert your loan, you'll often take on a loan term of 15 to 30 years with either a fixed-rate or an adjustable-rate mortgage.
To pay it off, you'll make payments to cover both the interest and the principal.
If you decide to go down this route, you may also choose an FHA construction-to-permanent loan, which has less strict approval standards.
This is helpful for some borrowers.
Likewise, if you're an eligible veteran, consider a VA construction loan. 

Construction-only loan
A construction-only loan is a loan that provides the funds required to build a house.
The borrower of these funds is required to pay the loan in full upon maturity, which is typically less than one year.
They can also obtain a mortgage to secure permanent financing of the house.
The funds from these loans are disbursed based on the percentage that the project completed.
That said, the borrower is only responsible for interest payments on the money that is drawn.
Construction-only loans can ultimately be costlier if you will need a permanent mortgage.
This is because you'll require two separate loan transactions and will pay two sets of closing fees.
These closing costs can equal thousands of dollars, so if you're able to avoid them, then you probably want to.
Another component that you'll want to consider is whether you could face financial hardship during the construction project.
If this is possible, it may be hard for you to qualify for a mortgage later.
If this occurs, you may not be able to move into your new house, and that's not ideal in any situation!

Renovation loan
If you're looking to update an existing home rather than build a new one, you may consider a renovation loan.
Depending on the amount of money you want to spend, there are a variety of options for you.
Here's a quick summary of what you may consider:
Personal loan or credit card: If you plan to spend less than $20,000
Home equity loan or line of credit: If you plan to spend less than $25,000
Cash-out refinancing: If you plan to spend more, then this is a good option in a low mortgage rate environment
With all these options, the lender does not require disclosure on how the homeowner will use the funds.
You'll oversee managing your budget, planning the construction, and paying on time.
Compared to a home construction loan, a renovation loan is a less thorough process.

Owner-builder construction loan
An owner-builder loan is similar to construction-to-permanent or construction-only loans, but the borrower acts in the capacity of the home builder.
Often, lenders won't allow the borrower to act as their own builder because of how complicated it can be to construct a home.
There's quite a bit of experience needed to comply with building codes, and lenders only allow this practice if a borrower is a licensed builder by trade.

End loan
An end loan refers to the homeowner's mortgage once the property is built.
A home construction loan is what is used during the building phase of the property.
It is repaid once the construction is completed.
A borrower then uses a regular mortgage, known as an end loan, to pay off the remainder of what they owe.
Keep in mind that not all lenders offer a construction-to-permanent loan option, which involves a single loan closing.
Some lenders require a second closing to move into the permanent mortgage or end loan phase.
5. What factors should you consider with home construction loans?
Before you apply for a construction loan, consider the following factors:

Timeline: At the beginning of the project, sit down with your contractor and discuss the building timeline.
Other factors (like building material delays) often slow down the job, and this could significantly impact your timeline.
You'll want to be aware of whether your project can face significant timeline issues before you move forward.

Complexity: Home construction loans are often more complex than a typical mortgage.
Decide now if you want to go through the loan process more than once.
When you opt for a construction-to-permanent loan, you'll only go through the process once.
When you choose a construction-only loan, you'll go through the process twice.
Additionally, keep in mind that when you're getting a construction loan, you're not just accounting for building the house.
You'll also need to purchase the land and figure out how to pay for that.
Sometimes a construction loan will include the cost of the land, but other times it will not.
Speak with your lender about what options are available to you.

Insurance: Your lender is likely to require a prepaid homeowner's insurance policy that includes builder's risk coverage.
This will help protect you during the construction process against various risks (i.e., if your halfway-built property catches on fire). 
6. How do you find a home construction loan lender?
To find the right home construction loan lender for you, you should check with several experienced construction lenders in your area.
You should request details about specific programs and procedures and obtain information about construction loan rates, terms, and down payment requirements.
After you have all this information, compare the different options so that you can get the best possible deal for your situation.
Construction loans are more complicated than standard mortgages, and it's best to find a lender who specializes in construction lending.
If they're new to the process, it may be confusing for both of you.
Additionally, if you're having trouble finding a home construction loan lender, then you may consider looking at smaller regional banks or credit unions.
They're often more flexible in their underwriting if you can show that you're a good risk or have a connection that can refer you.
7. How do you get a construction loan?
Qualifying for a home construction loan is somewhat similar to obtaining a mortgage — just with a few more details.
We'll include an overview of what you need to know to get a construction loan below.

Have a high credit score
To qualify for a home construction loan, you'll want to have a credit score of at least 700 or higher.
If your credit score isn't what it should be, follow these tips for How to Improve Your Credit Score Fast.

Cut your debt-to-income (DTI) ratio
What debt have you taken on?
Do you have a car payment?
Student loans?
Credit card debt?
Other borrowing expenses?
If so, make sure that your DTI ratio is below 40 percent and continue to cut it as much as possible!

Be prepared with your down payment
Keep in mind that you'll need a sizable down payment when you're taking out a home construction loan.
A traditional mortgage may allow borrowers to put down just 5 percent.
However, construction lenders typically want to see you put 20 to 25 percent down.
8. What are the steps to getting a construction loan?
To get a home construction loan, follow these steps:

Find a licensed builder
A lender will want to know that the builder you're working with has the required expertise to complete your home.
We recommend asking around for recommendations in your community and using a builder that others have had a good experience with.
If you don't know anyone who has built their home recently, the NAHB's directory of local home builders' associations is also a good resource.
Be sure to compare different builders to find a combination of price and expertise to fit your needs.

Get your documents together
Your lender will likely request a contract with your builder.
This should include detailed pricing and plans for the project.
You should also have references for your builder and any necessary proof of their business credentials.
Having this paperwork on hand when it's requested will help expedite the process.

Get preapproved
Preapproval for a home construction loan allows you to understand how much you can borrow for a project.
This is an important step to avoid paying for plans from an architect or drawing up blueprints for a home that you're not able to afford.
Essentially, it gives you a budget to work within, which is always very important when you're starting any type of construction or renovation project.
Final thoughts
If you're not finding your dream house on the market right now, don't fret!
You have the power to design, build, and furnish the exact home you want using home construction loans.
Just be sure to research all the options and figure out the best type of loan for your specific needs.
Additional Resources
Don't forget to explore our unbeatable
$1 Down Land Listings + Vacation Giveaway
!
Would you like to receive weekly emails with our latest blog/properties?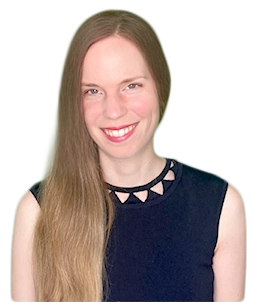 Disclaimer: we are not lawyers, accountants or financial advisors and the information in this article is for informational purposes only. This article is based on our own research and experience and we do our best to keep it accurate and up-to-date, but it may contain errors. Please be sure to consult a legal or financial professional before making any investment decisions.