The history of the Salton Sea is fascinating.
This inland sea is a unique and beautiful ecotone located in California's Riverside and Imperial Counties filled with opportunity and potential for both humans and wildlife alike.
In this blog post, we'll explore the history of the Salton Sea, examining the most important things to know about its past to its current state.
We'll also discuss some of the issues facing the Salton Sea today, as well as conservation efforts to (spoiler) revive its beauty.
1. Its Origin Is a Compelling Story
The Salton Sea is the largest lake in the state of California, yet it is also the lowest lake in North America at an elevation of -227 feet.
Located in California's Colorado Desert (approx. 7 million acres) within the Imperial and Riverside counties, the lake has an impressive surface area of 350 square miles, and its volume is about 7.5 million acre-feet.
The history of the Salton Sea starts in 1905 when the Colorado River breached a poorly constructed dike and flooded an ancient lakebed known as the "Salton Sink".
The river poured into the sink for nearly two years before the powerful flow of water was stopped by workers.
The result was the current lake, which features a depth of approximately 52 feet near its center.
2. Diverse Wildlife Once Thrived Here, But Not Anymore

Fish Population
The Salton Sea was once a thriving freshwater lake, abundant with species such as tilapia, gulf croaker, orangemouth corvina, and sargo.
Unfortunately, the rising salinity of the water since the 1960s has decimated the fish population, with a mere 3% of its original 100 million fish still in existence today.
Sadly, it is now too salty for many species and summer heat causes a lethal combination of salt and low oxygen levels that suffocates fish by the millions.
As a result, beaches are blanketed in scores of dead fish, a grim reminder of what this location used to be.

Avian Population
The Salton Sea is an important stop for migratory birds along the Pacific Flyway, hosting more than 400 species of birds annually.
The majority of which are white pelicans.
With outbreaks of disease, less water, and a limited food supply, the avian population of the Salton Sea has suffered greatly over the past decades.
3. History of the Salton Sea 1930s: Tourism Was Booming
The Salton Sea once was a popular destination for recreation in the 1930s.
The lake offered a great escape from the hot desert climate and was home to activities such as fishing, water skiing, windsurfing, and bird watching.
In its heyday, the Salton Sea was a major tourist destination.
The lake featured beautiful resorts and attracted visitors from all over the state.
The 1950s and 1960s saw the Salton Sea manifest into a reputable resort destination, providing a plethora of recreational activities for locals and tourists alike.
Yacht clubs along the shoreline offered social gatherings with world-renowned stars such as Frank Sinatra and Bing Crosby in attendance.
Scenic golf courses provided hours of entertainment, while boating activities including water skiing and fishing became popular among visitors thanks to abundant stocked fish populations.
Additionally, homes and schools began popping up around the lake to accommodate the growing population of vacationers.
During its prime, more than 1.5 million visitors visited the Salton Sea each year!
4. Its Water Quality Has Declined
The Salton Sea has been experiencing significant environmental degradation due to fertilizer runoff and poor water management practices.
As a result, the lake's salinity has increased dramatically over the years, leading to an increase in hypersaline conditions that are hazardous to fish and birds alike.
The salinity, meaning the number of dissolved salts present in the water, is now 50% greater than that of the Pacific Ocean.
The Salton Sea's salinity is 44 grams of salt per liter while the Pacific Ocean's is 35 grams of salt per liter.
While the added buoyancy of the water is great for recreational activities, it also has devastating effects on the lake's wildlife.
The increased salinity causes a decrease in oxygen levels and an inability for fish to survive, leading to a dramatic decline in the lake's fish populations.
5. History of the Salton Sea 1990s: Unimaginable Toll on Wildlife After Water Quality Decline
By the 1990s, the lake's salt content had become alarmingly high, leading to mass die-offs of fish and other aquatic life.
Nutrients from fertilizer runoff stimulated algal blooms, making matters worse as avian botulism spread in the lake's waters.
The infamous Salton Sea is a sight to behold, even in its diminished state.
With so many fish tragically succumbing to the fluctuations in water levels, what used to be sandy beaches are now haunting monuments — large expanses of fish bones that serve as an eerie reminder of the life that once flourished here.
6. When the Fish Died, The Birds Followed Suit
The collapse of the fish population meant that there were no longer enough food sources for birds to survive.
This resulted in a significant decrease in the number of migratory birds using the lake as a stopover point, leading to further losses in biodiversity.
Those that did eat the fish were affected by avian botulism, a disease that caused paralysis and death in birds.
In a catastrophic event in 1996, over 14,000 birds died—nearly 10,000 of them pelicans—from consuming fish contaminated with botulism.
In an instant, nearly 1/3rd of the pelican population in the area disappeared.
With the scorched earth left behind by the mass bird deaths, news outlets began reporting on the toxic catastrophe that had befallen the Salton Sea.
7. History of the Salton Sea 1999: The Lake Began to Recede
As if the massive animal deaths weren't bad enough, the lake began to recede in 1999 due to years of drought and unsustainable water management practices.
The Salton Sea rapidly began to shrink.
Many docks, homes, and businesses were left stranded as the water levels dropped drastically.
This prompted a change in water management practices and the U.S. Department of the Interior conducted an Environmental Impact Report and partnered with the Salton Sea Authority to devise a Strategic Science Plan and Alternatives Appraisal Report.
8. 9/11 Stopped Lake Restoration Efforts
Yet before these initiatives could be implemented, attention shifted following the tragic events of September 11th – leaving many revitalization dreams unrealized for what was once a bustling vacation paradise.
9. The Lake Is Attributed to the Health Problems of the Community
The residents of the Imperial Valley are all too familiar with the heartbreaking consequences of diminishing water levels at the Salton Sea.
The lake is believed to be the cause of several health issues plaguing the local community.
An unnerving mix of toxic dust, fumes, and bacteria clog the air and create a thick, dangerous haze that lingers over their homes.
This exposure is especially detrimental to children, as 20% of them suffer from asthma, a rate much higher than the national average.
With green, yellow, and red flags in place to signal air quality for kids with asthma, schools are forced to choose between risky playground time or indoor detainment when pollution levels are high.
The devastating effects of pollution don't end here either; the windblown particles travel as far as Southern California and Arizona where people have even complained about noxious smells drifting into their towns.
What's more concerning is this could just be the tip of the iceberg: scientists are still testing what exactly is in these particles and if they pose an even greater health risk to local Latino communities already suffering disproportionately from illnesses like asthma, cardiac disease, and lung cancer.
10. History of the Salton Sea 2000s: Restoration Efforts Are Underway
In 2003, California's Imperial Irrigation District signed a groundbreaking 35-75-year winter transfer agreement, the largest of its kind in US history.
This agreement sent much-needed water to communities along the California coast at a substantial profit.
It was also an ingenious way for the San Diego County Water Authority and other districts to access critical water resources while conserving Colorado River water
In pursuit of greater efficiency, farmers swapped out flood irrigation for sprinklers and soil measurement devices to track when exactly to water their crops.
But it came at a cost.
With less run-off flowing into the lake, the shoreline receded further and further away from view; soon enough its waters had reached an even saltier level than the ocean itself.
The California legislature had tasked their Secretary of Resources with getting a restoration plan off the ground, one that would factor in various perspectives and proposals given by the Salton Sea Authority and its consultants in 2006.
The urgency of the Salton Sea crisis was felt loud and clear in 2015 when Governor Jerry Brown established the Salton Sea Task Force.
With solutions like the comprehensive Salton Sea Management Program, proposed habitat restoration and dust control projects could soon become a reality — at least for the initial 10-year plan.
A strong push for improved air quality is on the horizon, with 30,000 acres of lakebed areas planned to be restored by 2028.
These efforts not only provide hope for residents living near this beloved lake, but also for the wildlife that calls this lake home.
With any luck, this would be just what California needs to revitalize this once-beloved spot.
11. Plenty of Things to Do Near the Lake
It may not be the recreational hotspot that it once was, but there are still plenty of things to do near the Salton Sea.

Salton Sea State Recreation Area:
A trip to the northeastern side of the Salton Sea doesn't just provide a great opportunity for activities like hunting, fishing, swimming, and camping — it's also a chance to learn about the history of the Salton Sea.
Start at the Visitor Center for an informative look into this special place, then make sure to treat yourself by stopping at one of the nearby fruit stands selling delicious local dates.

International Banana Museum:
Do you love bananas? If so, get ready, because the International Banana Museum is in town.
Step into the one-room museum and you'll feel like you've gone to Banana Heaven.
With over 20,000 items all about bananas and a 1999 Guinness World Record for the world's largest collection of memorabilia dedicated to a single fruit, this is the place to be for true banana lovers.
Explore everything from the banana couch to the banana turntable, then grab a scoop of homemade banana ice cream or milkshake at the Banana Bar.
When you're done, snap a selfie with the giant banana statue outside — who knows where that pic could end up!

Bombay Beach Drive-In:
Take a trip down memory lane and make sure to check out the historic Bombay Beach Drive-In.
Its flashy, atomic age sign is a sight to behold, and its miscellaneous collection of wrecked cars makes for a unique view.
Just like the lake, time has taken its toll on the cars at Bombay Beach Drive-In as well – their once bright and gleaming exteriors have turned old and rusty.
That doesn't stop it from being an exciting sight, though, so hop in the car and head on over for some classic drive-in vibes!

Mud pots at the Salton Sea:
Amid the Salton Sea's fascinating geothermal activity, mud pots have emerged.
These lovely pockets of warm clay bubble and gurgle with activity, giving rise to miniature mud volcanoes!
An incredible sight, these mud pots emit carbon dioxide as their boiling muck vents out of the earth's surface — a natural wonder you won't want to miss.

Imperial Sand Dunes:
Step inside the Imperial Sand Dunes of California — an unmissable stretch of 15 miles that has served as a backdrop to iconic movies like Star Wars.
There's a lot to do here, from ATVing and camping (permits required) to taking in the stunning beauty of a desert oasis.
So bring your car and make the most of this natural wonder.

Joshua Tree National Forest:
Just 90 minutes away lies the majestic Joshua Tree National Forest.
While this isn't the closest location, the drive is worth it.
Spanning 800,000 acres of gorgeous Mojave Desert and San Andreas Fault landscape, this vast park is brimming with adventure.
Explore the hidden oases, go rock climbing and camping, and marvel at the star-filled night skies.
With so much to discover, this natural wonderland is not to be missed!
Final Thoughts
Despite its troubles, the Salton Sea still remains a historically significant destination.
Although it's no longer the bustling resort paradise it once was, there are still several recreational activities to enjoy.
Tourists and locals alike can enjoy fishing, birdwatching, and off-roading on the lake's shores. Just no swimming.
Natural hot springs offer a unique respite, while abandoned structures and artifacts from the 1950s and 1960s are scattered about like reminders of the lake's storied past.
With ongoing restoration efforts underway, the hope remains that one day the Salton Sea will again become an attractive destination for visitors seeking to experience its unique beauty and history.
Additional Resources
Don't forget to explore our unbeatable
$1 Down Land Listings + Vacation Giveaway
!
Would you like to receive weekly emails with our latest blog/properties?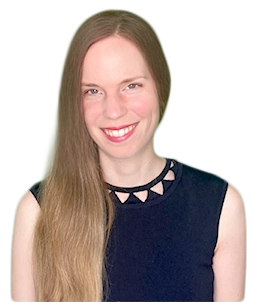 Disclaimer: we are not lawyers, accountants, or financial advisors and the information in this article is for informational purposes only. This article is based on our own research and experience and we do our best to keep it accurate and up-to-date, but it may contain errors. Please be sure to consult a legal or financial professional before making any investment decisions.