How do you protect the interests of private landowners and at-risk species? With a Habitat Conservation Plan!
This planning document is intended to accommodate economic development while protecting the various species that live on land near you.
Here's what you should know about the HCP as a landowner.
1. What is a Habitat Conservation Plan (HCP)?
The HCP is a document that's designed to avoid and reduce impacts on terrestrial and aquatic species that are currently listed under the Endangered Species Act (ESA).
It is prepared by the landowner in agreement with federal agencies.
The landowner negotiates the plan conditions with the US Fish and Wildlife Service.
Its main goal is to offset any harm that may occur to endangered plants or animals on the land.
The long-term health of the land that's being developed is of the utmost importance.
2. Why is the conservation of habitat important?
There are several reasons why habitat conservation is critical.
Here are the top three.

Wildlife protection
The top reason for conservation is the protection of wildlife and the promotion of biodiversity.
Some animals can't exist outside of their natural habitats.
So, when their habitats are destroyed, it poses a real threat to their survival.
When we protect wildlife, we're able to preserve it for future generations.

Protection of the planet
As climate change wrecks the natural environment as we know it, the planet must be safeguarded.
When we work to conserve nature as it is, we increase the resiliency of native ecosystems.
This can help protect the habitats and species that keep our world in balance.

Human health
Did you know that human health relies on wild species and their habitats?
Lots of the medicines that we use every day are derived from chemicals produced by animals or plants.
When we protect nature, we protect the critical resources that we rely on.
Humans can't be healthy in an unhealthy environment.
3. When was the HCP established?
The Habitat Conservation Plan is closely related to the Endangered Species Act.
The ESA was signed into federal law in 1973.
The purpose of this law is to protect species that have been listed as threatened and endangered and conserve the ecosystems upon which those species depend.
So, where do HCPs come in?
In 1982, amendments were made to the ESA to help mitigate the harm (or "take" – see below) of species in non-federal activities that would otherwise be legal.
To obtain an Incidental Take Permit, parties must submit a conservation plan, also known as an HCP, with their application.
4. Who can participate in an HCP?
Any non-federal entity can participate in an HCP.
This includes private companies, local governments, or state governments.
To begin participation, these entities should pursue a permit for their otherwise lawful activity.
5. What is an incidental take permit?
An incidental take permit is a permit issued to a private landowner, corporation, state or local government, or other non-federal landowner wishing to conduct activities on their land that may affect animal species that are deemed threatened or endangered under the Federal Endangered Species Act.
This is a useful term to know as a Habitat Conservation Plan is often used to help get incidental take permits.
6. What does the term "take" mean in the context of an HCP and the ESA?
The term "take" refers to any attempt or action involving the harassment, harm, pursuit, hunting, shooting, wounding, killing, trapping, capturing, or collecting of any listed species.
The alteration of habitat that results in injury to, or death of, any listed species by preventing essential behavior — like breeding, feeding, or sheltering — is considered unlawful "harm."
It's important to understand this definition because Habitat Conservation Plans often discuss the "taking" of any listed species or allow you to get incidental take permits.
The use of the word "take" in this way is often unfamiliar to people.
7. What is the applicant's role in an HCP?
By developing a Habitat Conservation Plan, the applicant assesses the likely impact that a proposed project will have on a proposed project.
The plan outlines the steps that will be taken in the project as well as how it plans to mitigate the impact.
An HCP also details the funding of a project and any alternatives that could be used to avoid negative impacts on protected species.
Using his plan, the applicant applies for an incidental take permit.
Some areas have programmatic HCPs which are county or region-wide.
If these exist in a particular area, then a landowner can join these instead of creating and applying for their own.
HCPs are useful conservation measures for both vulnerable plant and animal species, even if they're not listed as endangered or threatened on the federal list.
8. What are the benefits of a Habitat Conservation Plan?
An HCP has benefits for both the non-federal permittee as well as the species.
Non-federal permittees can use the HCP to receive an incidental take permit for activities that would otherwise result in the unlawful take of listed species.
With this plan, they continue with projects knowing they aren't violating the Endangered Species Act.
For species, the HCP provides permanent protection for them.
Incidental take permits (discussed above) make the elements of a Habitat Conservation legally binding.
When landowners violate the terms of a permit, it can constitute unlawful take under the ESA.
9. What are the requirements of an HCP?
Here are the requirements that you must abide by when creating an HCP.
The following is defined by Section 10 of the ESA.

An assessment of impacts likely to result from the proposed taking of one or more federally listed species

Measures that the permit applicants will take to monitor, minimize, and mitigate the effects

The funding available to implement the measures

The procedures to deal with any unforeseen or extraordinary circumstances

Any additional measures that the Service may require
10. What is the Five Points Policy that applicants are required to abide by for an HCP?

Biological goals and objectives – these define the expected biological outcome for each covered species

Adaptive management – this includes methods for addressing uncertainty and monitoring feedback to biological goals and objectives

Monitoring for compliance, effectiveness, and effects

Permit duration – this is determined by the period of the project and designed to provide the time needed to achieve biological goals and address biological uncertainty

Public participation according to the National Environmental Policy Act (NEPA)
11. What is the process for applying for an HCP?
Landowners who suspect that a species on the endangered list will be impacted on their project site should apply for an HCP.
An HCP can help protect these species during otherwise lawful activity.
You can follow the process below to secure the plan.

Decide whether to seek an incidental take permit
If you're unsure whether you need an HCP, you should discuss your situation in greater detail with the Service.

Develop the proposed HCP and apply for the permit
The Service biologist can help to provide detailed guidance and technical assistance throughout the HCP process.

Send your HCP in for review
The Service will evaluate your permit application and prepare a biological opinion under Section 7 of the ESA.
The Service will also complete the NEPA and National Historical Preservation Act analysis documents.
The Service will determine whether your application meets the issuance criteria established by law and regulation.
The Service will also prepare a findings document and open public comments periods for the NEPA and HCP documents.

Receive your issued permit and begin work per the terms and conditions of their permit

Coordinate with the Service to provide monitoring reports

Work with the Service to renew the permit (if needed) when it reaches the end of the established permit team
12. What are the three phases of developing an HCP?
 The three phases of developing an HCP include:

Pre-application process

Development process

Approval and implementation process
During the pre-application process, the permit applicant must be prepared to create an HCP and Incidental Take Application.
They must also have the funds to implement the HCP.
At this stage in the process, they may also determine the members of a steering committee who will provide the applicant with guidance and direction.
A steering committee isn't a mandatory part of the application process, but it can be highly valuable if the applicant requires assistance.
Once the applicant has the steering committee together, a consultation with the USFWS and NMFS is also recommended to ensure they understand both the requirements and resources available.
In the development phase, the applicant must identify the species of concern for which the HCP will be developed.
They should create a list of all federally listed animals that could be impacted by their project.
While the species-based approach is popular, the applicant could also use a habitat-based approach where they find, select, and focus on a specific habitat type in the HCP area.
An HCP by habitat would consider all sensitive species known to use that particular habitat type.
Depending on the route that the applicant takes, they would then define the geographic boundaries, gather biological data, and discuss the proposed activities in their HCP.
They should also determine the significance of anticipated incidental take and develop a mitigation program according to this.
The most common mitigation measures include avoiding the impact, minimizing the impact, rectifying the impact, reducing/eliminating the impact over time, and compensating for the impact.
Other elements of the implementation phase include mitigating habitat loss, developing a monitoring program, providing funding, analyzing alternatives, and considering unforeseen circumstances that could occur over time.
13. What is the difference between a Natural Community Conservation Plan and a Habitat Conservation Plan?
A Natural Community Conservation Plan (NCCP) is the California equivalent of a federal HCP.
The NCCP allows you to comply with the NCCP Act and secure authorization at the state level.
The core difference between the two types of plans is that the NCCP requires that the conservation actions improve the overall condition of a species while the HCPs only require avoidance of a net adverse impact on a species.
Although an HCP can be applied on a project-by-project basis, an NCCP must be applied at the regional scale for the following purposes:

To promote the long-term recovery of species

To protect the habitat and natural communities

To encourage diversity of species at the landscape-level
In general, the state requirements involved in an NCCP are much more rigorous than those at the federal level.
14. What are the strengths and weaknesses of Habitat Conservation Plans?
Here are the strengths and weaknesses of HCPs.
Some stakeholders in the environmental community like them better than others.
Strengths

HCPs are flexible and able to accommodate a wide range of projects which vary in size and scope

HCPs mandate consideration of species by all parties

HCPs reduce landowner's uncertainty
Weaknesses

HCPs can't accommodate changing species and habitat knowledge

HCPs have a "No Surprises Policy" that has been highly controversial because critics claim it makes agencies liable for financial and mitigation responsibilities if unexpected situations occur

HCPs are seen as weak and insufficient monitoring plans

HCPs don't have parties responsible for monitoring them because of a lack of private funding

HCPs receive criticism over scientific standards and limited reliable scientific data
15. What is the "No Surprises Policy"?
The No Surprises Policy is intended to protect Incidental Take Permit-holders from having to make future revisions to their approved plan due to unforeseen circumstances.
Once the following has occurred, the USFWS and NMFS won't require revisions to be made to the accepted plans if surprising situations occur:

Been approved by the USFWS/NMFS

Been issued an Incidental Take Permit

Successfully implements the approved HCP, USFWS, and NMFS
16. What is the future of Habitat Conservation Plans?
Significant progress has been made in conservation due to HCPs.
They have contributed to both development and conservation.
However, this progress could cease if the Endangered Species Act were ever weakened.
For HCPs to work, there must be a strong ESA.
Otherwise, there's little reason for there to be collaborative habitat conservation to occur.
That said, HCPs still require fine-tuning for them to be an effective tool in biodiversity conservation.
So, HCPs must be prioritized and incorporated into local comprehensive plans to ensure critical habitats are protected and public investment decisions will minimize conflicts with species development.
Final Thoughts
Are you a landowner wanting to develop your land?
You may need a Habitat Conservation Plan if your project could result in a "take" on a species on the federal list.
Follow the tips above today and learn more about how HCPs work in your state.
Additional Resources
If you are looking to buy affordable land
, you can check out our 
Listings
 page.
And before you buy land
, make sure you check out
Gokce Land Due Diligence Program
.
Don't forget to check out my latest
Gokce Knowledge Class
:
31 Lessons I Learned Selling My First 500 Properties Online
.
If you are looking to sell land
, visit our page on how to
Sell Your Land
.
Would you like to receive an email with our latest blog/properties every Thursday?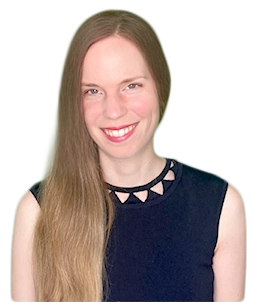 Disclaimer: we are not lawyers, accountants, or financial advisors and the information in this article is for informational purposes only. This article is based on our own research and experience and we do our best to keep it accurate and up-to-date, but it may contain errors. Please be sure to consult a legal or financial professional before making any investment decisions.