If you don't prepare a proper grading plan before construction, then your results may not turn out as planned.
For example, groundwater may create structural problems and improper drainage could have negative environmental impacts.
This is where planning comes in.
Creating and executing a professional site grading plan can help to ensure proper drainage; compliance with zoning and other regulatory restrictions and requirements; environmental protection from stormwater runoff, potential pollutants and erosion; and the desired property aesthetic.
1. What is grading?
Grading is the work of ensuring a level base or one with a specified slope for a construction work such as a foundation, the base course for a road or railway, landscape and garden improvements, or surface drainage.
You typically require grading in your yard when…

You're preparing for landscaping

You're adding on to your home

You're building a new home or driveway

You're adding a concrete patio

You're correcting a drainage problem

You're stopping or controlling erosion
A land grading job can involve a variety of acts, including digging and removing dirt, leveling slopes, filling low spots, compacting the soil, and leveling the building site.
It can also include filling a hole or hauling dirt out to level a slope.
To do this, experts use heavy equipment like an excavator, skid steer loader, or a backhoe to grade a lot.
The equipment used on the job will affect the grading plan and its price.
You can skip down to #9 to read more about land grading pricing.
2. What are the different types of grading in construction?
Here are the types of grading in construction projects:

Landscape grading
If you're undergoing a landscaping project (whether municipal or commercial), then it may call for topsoil removal, irrigation system installation, smooth areas for planting, or other changes in land appearance or drainage.
Landscape draining is the process of reshaping a land area to modify water runoff patterns or property elevations.

Architectural grading
This type of grading changes the contours of a land area for a new home, housing development, or commercial property.
It often means changing the contours of the landscape to accommodate proper drainage, remove undesirable elevations, or prepare foundation areas.

Regrading
Regrading entails lowering or raising the levels of a land area.
This can involve a large area or a small project.

Finished grade
This type of grading is done to bring the top 2″ of the surface to the elevation tolerances required for construction.
For landscape projects, finish grading refers to finishing the final contour of the project.
In other words, shaping the desired area to prepare for planting, seed, or sodding and overall putting the final touches on a project.

Rough grading
This type of grading shapes the ground to the desired basic shape and elevation as well as creates the desired soil composition and establishes the drainage flow.

Final grade
This type of grading involves covering the area with a coating or screened topsoil or similar matter to complete the project.
3. What is a grading plan?
A grading plan is a construction drawing that shows the proposed grading of a site.
It is an outline of a site that shows the location and elevation of all the drainage structures within the premises.
When you have a professional grading plan, it helps you to save on overall material movement, which therefore cuts down on time and cost.
Here are some of the elements that a grading plan includes:

Contour lines: These lines connect points on the same elevation and highlight the grade/slope

Spot elevations: These spot grades identify the exact elevation of a point on the surface of the land on which the property stands

Berms: These refer to the mounds of soil that are created to direct the flow of water in a particular direction, which enhances the aesthetics of the landscape

Swales: This is the term used to describe the valley or low-lying areas, which are defined to direct the flow or part of the flow in a specific direction

Ridgelines: These lines refer to the linearly defined high points across the property
4. What are a grading plan's requirements?
The goal of a grading plan is to clearly illustrate existing and proposed site topography.
Here are the minimum plan requirements that must be included on a 24" x 36" blueprint:

Name and address of the property owner

Accessor's Parcel Number (APN)

Name and location of existing, adjacent streets

Vicinity map

Intended use or purpose of work

North arrow

Scale of drawing

Site plan including entire parcel with the area of proposed grading indicated and enlarged for clarity if necessary

Existing structures, utilities, trees, watercourses, or any other topographical features of interest

Details of proposed structures, including retaining walls

Property lines, setbacks, or building envelopes

Existing and proposed contours
Here are the minimum contour intervals

Slope of Existing Ground

0-5% = 1
5-15% = 2
15% = 10

Volume of proposed grading for both cuts and fills

Cross-sections of cuts, fills, building pads, and driveways (including property lines where appropriate)

Clearly defined limits of grading activities (distributed area)

Toe and top of cut and fill slopes

Profiles of proposed driveways and access roads (including gradient and stationing)

Width, radius, and drainage facilities for driveways and access roads (including compaction requirements)

Existing and proposed locations of all septic disposal systems (tanks, leach fields, and expansion areas)

Existing and proposed drainage facilities including culverts and other structures as appropriate

An adequate erosion control plan including appropriate details and specifications

Signature and stamp of civil engineer or architect
5. What is the goal of a grading plan?
A grading plan directs water from your house.
The goal for a final grading plan for either a home or commercial building is to ensure that the water moves down and away from the foundation.
This way, it'll exit the property and transfer to a storm drain system.
6. What happens when a lot isn't graded correctly?
When a lot isn't graded correctly, rainwater will run toward the home rather than away from it.
This will put the building at risk for moisture damage.
Furthermore, hydrostatic pressure — the pressure exerted by a fluid at rest due to the force of gravity — can build against the foundation.
When this occurs, you'll see structural damage like cracks in the foundation.
Soil erosion is also common, and it is one of the top reasons why people have their land graded.
When poor grading causes flooding and soil erosion to neighboring properties, the property owner and builder can be liable for those damages.
7. What does a typical grading plan show?
A typical grading plan will show the slope of the lot in five-foot increments.
This provides the construction site supervisor with the necessary information for managing and inspecting the grading.
When a builder properly follows the grading plan, then he/she can lower the risk of callbacks.
A solid grading plan will also control the costs related to hauling or removing fill from the construction site.
8. How do you inspect the final grade?
Before you can inspect the final grade, the builder should complete the grading work in the proper manner.
This means that, first, they should do more of the grading during the dry season.
This helps to prevent soil erosion during construction, and it creates less of a chance that the builder will have to re-grade in the future.
Second, there should be a correct amount of backfill near the foundation.
If too much of the foundation shows above the grade, then there may be moisture infiltration.
The same will apply if the final grade comes too close to the building's wall cladding.
When possible, construction crews should reuse all soil excavated from the building site for the final grade.
After this, the builder must cover the extra soil or spray it with hydraulic mulch to protect against runoff and erosion.
Above are the grading plan elements that will create sold build, which saves everyone time and money.
After it's completed, the supervisor will check the grading crew's work.
9. Who prepares a grading plan?
Normally, a licensed architect or civil engineer will supervise the development of a grading plan as well as sign and stamp the plan before using the permit.
Most counties will require that a civil engineer prepares the plan when gardening activities exceed 2,000 cubic yards of material.
Even when it's less than 2,000 cubic yards, the local planning department will require engineered plans for complex sites.
10. How do you hire a land grading professional?
Some companies will specialize in land grading while other landscaping and septic system companies will include land grading in their scope of services.
We recommend confirming that whoever you choose to hire is a licensed, qualified contractor with experience in land grading.
You should also ensure you get a detailed estimate before beginning the project.
Be sure to ask if your contractor's quote includes the cost of hauling fill dirt, land clearing, and pulling permits.
11. How much does land grading cost?
Homeowners will often pay for grading based on the size and complexity of the site.
Here is a more in-depth look at pricing information.
Land grading contractors will charge anywhere from $40 to $180 an hour for labor.
They will charge both hourly rates for labor as well as by cubic yard of dirt.
The range for a cubic yard of dirt is usually between $50 and $200.
The price you'll end up paying depends on numerous factors, such as the type of project, size and topography of your land, permits, and dirt removal.
Here are some estimates of the different factors.

Size and accessibility of the site
The bigger your property is, the more expensive it will be to level.
This is because it requires larger equipment and more labor to level an acre lot than it does to level a quarter-acre lot.
Additionally, accessibility can play a role in price as well.
If there's a fence around your property, it will need to be moved so that heavy equipment can access the site, and this will cost you additional money.

Soil and terrain
If your site's soil is rocky, then you'll need to pay $200 to $1,200 more for the project (about $40 to 100 per cubic yard).
Furthermore, if trees must be moved, then you can expect to pay between $1,000 and $6,000 more per acre depending on the number and maturity of trees.
The terrain of your land plays a large factor in your pricing as well.
If your land is full of trees and rocks, then your contractor will need to dig these out of the soil.
This requires more time, equipment, and effort — all of which drive up the price.

Dirt removal costs
The average cost of dirt removal is $8 to $25 per cubic yard of dirt.
This price is on top of the grading costs.
If contractors must haul away the dirt using a dump truck and backhoe, then you'll need to pay for the extra equipment and labor.

Cost to fill dirt
If part of the job is to raise your yard, then you'll need to pay $8 to $15 per cubic yard just for the dirt.
This doesn't include the cost of spreading it.

Permits
Depending on your location and project, you'll need a land grading permit.
This permit can cost anywhere from $100 to $1,000 depending on the jurisdiction.

Slopes
Leveling a slope costs between $1 and $15 per cubic yard of dirt.
If you're interested in basic lawn re-sloping to prevent erosion and fix drainage, this will often cost an average of $1,900.

Drainage
If you need to drain your land as part of a grading plan, you can hire a full-service landscaping company to install a drainage system.
However, this will increase the cost of your project.
12. How do you add landscaping after grading?
To add landscaping after grading, be sure to maintain the 8-inch reveal between the landscaping and the bottom of any structure's exterior finish.
Plant all vegetation a minimum of two feet from the foundation wall and low enough in the soil that it won't direct water toward the foundation.
Final Thoughts
A grading plan is an important element of a successful construction project.
It prepares the soil for the structure's foundation, assures proper drainage, and creates the desired aesthetics for landscaping.
Always remember that any construction site requires some type of preparation before building begins.
Get a grading plan today to guarantee your construction goes as planned.
Additional Resources
If you are looking to buy affordable land
, you can check out our 
Listings
 page.
And before you buy land
, make sure you check out
Gokce Land Due Diligence Program
.
Don't forget to check out my latest
Gokce Knowledge Class
:
31 Lessons I Learned Selling My First 500 Properties Online
.
If you are looking to sell land
, visit our page on how to
Sell Your Land
.
Would you like to receive an email with our latest blog/properties every Thursday?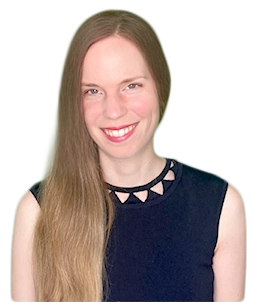 Disclaimer: we are not lawyers, accountants or financial advisors and the information in this article is for informational purposes only. This article is based on our own research and experience and we do our best to keep it accurate and up-to-date, but it may contain errors. Please be sure to consult a legal or financial professional before making any investment decisions.