Not sure if you're up for camping?
Don't worry, you could go glamping instead!
Glamping provides you the opportunity to get out into nature without roughing it.
In this article, we'll talk about the difference between glamping and camping and which one is right for you.
Let's get started.
1. What is glamping?
Glamping is "glamorous camping" or camping in luxury.
It reportedly dates back to the late 1990s or early 2000s, and language historians believe that it has a lot to do with the rise of the internet.
Glamping came about when it became "smart" or "connected."
It's a unique way to enjoy time in the outdoors and stay comfortable while spending time out in nature.
In many cases, glamping allows you to have electricity, plumbing, and access to Wi-Fi.
2. What is camping?
Camping is an outdoor activity that involves an overnight stay away from home with or without shelter.
People most often stay in tents or recreational vehicles while camping.
In the day and age of technology, many individuals see camping as a way to disconnect and distance themselves from their comfortable lifestyle.
As a result, campers will bring just the necessities on their trip out to nature.
3. How are glamping and camping similar?
In short, glamping and camping are similar because you're still seeking out all that nature has to offer.
Where they diverge is exactly HOW you're doing that.
Here's a brief list of how glamping and camping are different, and we'll go into some of these in-depth in the following sections.

What you'll stay in

Where you'll sleep

Where you'll use the restroom

How you'll cook

How you'll shower

How you'll make food and drink

How you'll control the temperature

Where you'll get water

Who your neighbors will be
4. How are glamping and camping different?
Camping often comes with the perception of "roughing" it.
Glamping, however, emphasizes enjoying the comforts of life while still being out in nature.
Glampers look for luxury while still connecting with the outdoors.
If you opt to stay at a glamping site, then you'll often find hot showers, bathrooms, Wi-Fi, gourmet food options, and so much more.
Here are the fundamental differences between glamping and camping.

Accommodation
The biggest differences between camping and glamping are the accommodations that you stay in.
Camping often involves stargazing while sleeping in a tent or hammock.
You're truly connected with nature in these scenarios because there's very little between you and the outdoors.
Glamping accommodations, on the other hand, tend to be set up for a more luxurious stay.
They're durable, breathable, and immune to harsh weather conditions (for the most part).
Here are some examples of the types of accommodations you may see if you go glamping:
Cotton canvas tent glamping (i.e. bell tent or wall tent)
Boats and floating homes
RVs, airstreams, and travel trailers
Treehouses
Domes and bubbles
Caves
Cabooses
Shipping containers
Hobbit houses
Igloos
Barns
Yurts
Tipis
Castles, towers, and private islands

Packing
Packing for glamping and camping trips are different experiences.
For camping, you're often without many of the comforts of home, which means you'll need to bring the right items in order to make the experience fun and seamless.
This includes food, utensils, a stove, a cooler, etc.
Glamping sites usually offer kitchen facilities with all the necessary amenities for preparing meals.
For individuals who have never prepared their own food while camping, this can be more comfortable.
Sometimes glamping sites also have in-house chefs that cater to guests.
Toiletries are also something to consider.
While camping, you'll need to bring all of your typical toiletries, sunscreen, first aid supplies, bug spray, essential medicines, alcohol-free wipes, and more.
Glamping sites, conversely, often offer many of these items.
That said, if you're setting up your own glamping tent, then you'll need to bring all of these items yourself.

Sleeping
A core difference between glamping and camping is what you're sleeping in or on.
While camping, you're likely to use a sleeping bag, and if you're lucky, a sleeping pad underneath.
On the flip side, glamping often offers a more comfortable sleeping situation.
Glamping sites will go above and beyond by providing a bed with pillows and blankets for you to sleep on.
Sometimes the sites will even provide electricity and Wi-Fi, which means you don't have to go without essential appliances and devices.
If one of the things you've always hated about camping is being too hot or too cold, then glamping offers the ability to bring electric blankets or heaters as well as an AC or fans.

Amenities
When you go camping, you expect to forego some of your daily amenities.
You probably won't have electricity, a coffee maker, decorations, somewhere to put your clothes, heat/AC, hot water, bathrooms, etc.
In fact, this is the draw for some people.
They love the idea of getting out in nature and leaving all of their worldly possession behind.
For others, they love the nature part, but they still like the idea of coming back to an accommodation with some amenities.
Glamping rentals and accommodations will usually offer some of these amenities to make your stay more comfortable.
You'll have a way to cook some of your normal food, somewhere to put your clothes, heat/AC, hot water, plumbing, etc.
It may even be a bit more aesthetic than a typical tent in the woods.

Hygiene
Hygiene can be a big make-or-break component for someone who likes glamping but doesn't enjoy camping.
If you're not about the "backwoods" experience, it may be because of hygiene.
You want to make sure you have access to a shower and bathroom.
Glamping accommodations will often ensure that you have these facilities in some form.
From outhouses to fully functioning washrooms, you won't have to rough it quite so much while glamping.
If you've never been comfortable camping, glamping can be a good transitional middle ground to help you become more accustomed to being in nature and lacking some of these hygiene elements.
5. What are the different options for glamping?
Just like camping, glamping has a variety of options.
Here are just a few examples of how you can glamp:

Camping cabins: A roof over your head, four walls, and a bed to sleep in.
The benefit to this setup is that there's no need to pack a tent or an air mattress, and it's weatherproof.

Deluxe cabins: Deluxe cabins offer the same conveniences as a camping cabin, but also offer a private bathroom.
Depending on the deluxe cabin, you may also have a kitchenette, bed linen, etc.

Treehouses: A fully enclosed treehouse with an upscale camping vibe.
If you had a treehouse when you were a little kid, you know how much fun it would be to replicate this "camp out" experience with a little bit more luxury.

Safari tents: You've probably seen these in the movies.
If you're interested in having a more comfortable experience while adventuring away from home, then a safari tent will be right up your alley.
Often, they have furniture, electricity, fully functioning kitchens, storage, and more.

Yurts: Yurts are the circular variation of a tent.
They're popular in Asia and have rigid walls.
You can even find some yurts with electricity, running water, real beds, and more!

RV glamping: This is one of the original forms of glamping.
Today's RVs and travel trailers have a way of taking it up a notch for glamping comfort.
If you've ever seen a really fancy RV, you'll know exactly what we mean.
Some of them are next-level nice with multiple televisions, king-sized beds, gourmet kitchens, and bathrooms that would put your house at home to shame.
There are even some campgrounds available for RV glamping with swimming pools, restaurants, and landscaped parking areas.
6. How do I know which one is for me?
Knowing whether you'll prefer camping or glamping is all about what you want and how much you want to spend.
If you'd prefer an experience that's different from your daily routine, stick with camping.
This is sure to get you out in nature, off your phone, and really push you to live differently than you do day to day.
Glamping is a more comfortable option, and there are plenty of people who wonder why you'd prefer this option when you could just stay home or check into a hotel.
However, glamping still allows you to take in the great outdoors while not forgoing luxury and comfort.
It won't necessarily challenge you or require you to learn new skills, but it'll allow you to experience something instead of nothing at all.
Many families opt for glamping because they want to share the road experience without the hardships of exposure to the elements.
Modern technology makes glamping both accessible and affordable.
That said, you'll still end up paying quite a bit more for glamping than you would camping, so if you're hard up for cash, then camping is the cheaper choice no question.
7. What do I pack for glamping?
When you go glamping, the packing list is a little bit different from camping.
If you're looking for the best things to bring on a glamping trip, here's our go-to list.
First, find out what your glampsite provides.
Often, glampsites will provide a comfy mattress, warm bedding, towels, and a fully equipped bathroom with hot water, showers, and flushable toilets.
Reading about your glampsite online or contacting them directly can help guide you on what else you should be packing.
There can be a ton of variability from site to site, and you want to make sure you have the right supplies for your trip.

Clothing (weather dependent)

Camp chairs

Entertainment (books, board games, sports equipment)

Technology (camera, GoPro, smartphone, waterproof cases, computer, headphones, portable charger)

Outdoor gear (sunscreen, mosquito repellant, poncho, hiking boots, sunglasses, hats, hiking daypack, water bottle, umbrella)

Food and snacks

Daily essentials (prescription and over-the-counter medications, first aid equipment)

Bath and shower supplies
8. Where can I go glamping in the U.S.?
There are so many different places that you can glamp in the U.S.
In fact, if there's a place to camp, then there's probably a place to glamp.
Or you can create your own version of glamping with the right equipment.
Just make sure you do a little bit of research about the campground and the options they offer.
9. What's the best time of the year to go glamping?
There's no bad time to go glamping because it allows you to bring all of the creature comforts you want during your outdoor adventure.
In the most luxurious of glamping situations, you'll have access to heat when it's cold outside, or AC when it's hot outside.
You'll have electricity and Wi-Fi.
You'll be snuggled up enjoying nature while still feeling comfortable.
Glamping makes it possible to enjoy the outdoors year-round, so even if you're a hardcore camper in nice weather, you may desire a bit more luxury when nature isn't so kind.
10. Is glamping a better option for small children?
It's hard to answer this question for any family or child in particular.
The truthful answer is that you know your kids better than anyone.
Glamping offers additional comfort and amenities, so if you think that is the best way to approach the situation, then you may want to try glamping.
One potential benefit is that you won't have to scramble for a place to help your little one go to the bathroom in the middle of the night.
Glamping also tends to offer a bit more privacy.
On the other hand, some families really enjoy the natural feel of camping.
For some kids, the idea of "roughing it" is really exciting.
So, decide based on what you think will be a better experience.
11. Who will you meet while camping and glamping?
One big difference between glamping and camping is who your neighbors will be.
With camping, you tend to get more remote.
Depending on the campsite, you could end up camping near other people, or you could end up near furry and feathered creatures only.
With glamping, you're almost always guaranteed to meet other people because you're in an established area.
In fact, one thing that people often love about glamping is the community.
They often report meeting people who become friends for life.
Final thoughts
Is glamping or camping right for you?
There's no wrong answer!
Glamping means you'll never have to sleep on the ground, worry about an icky bathroom, take a cold shower, or eat a mediocre meal.
You may not get out in nature as much as you otherwise would, but not everyone cares about that.
For some, just being in nature at all is an achievement.
Additional Resources
Don't forget to explore our unbeatable
$1 Down Land Listings + Vacation Giveaway
!
Would you like to receive weekly emails with our latest blog/properties?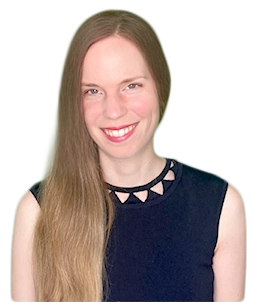 Disclaimer: we are not lawyers, accountants or financial advisors and the information in this article is for informational purposes only. This article is based on our own research and experience and we do our best to keep it accurate and up-to-date, but it may contain errors. Please be sure to consult a legal or financial professional before making any investment decisions.