If you recently purchased a piece of land, you're likely anxiously waiting to break ground; however, unless you've conducted a geotechnical survey, you'll need to hold off.
A geotechnical survey is the very first step in the construction or consolidation of a site.
This is because it includes information about soil consistency and structure as well as groundwater levels and recommendations for the technical project.
The survey process involves drilling several boreholes on the property from which samples are collected and then taken to the lab for analysis.
Based on the lab results and field observations, a report is created which helps the customer understand what lies beneath the surface of their land.
Interested in learning more?
Good!
Because a geotechnical survey is essential when building on the land.
Here's what you need to know.
1. What is a geotechnical survey?
A geotechnical survey consists of gathering information about the physical characteristics of the soils and rocks that make up the land.
The surveys are completed by geotechnical engineers and geologists for the purpose of designing earthworks and foundations for structures.
A full geotechnical examination includes surface and subsurface exploration, soil and groundwater sampling, and laboratory analysis.
This type of due diligence helps to see how the soil will respond to proposed changes.
It is also often required to obtain a building permit for a construction project.
To start a geotechnical survey for construction, the following information must be provided at a minimum:

Footprint of the building

Land area on which the building will be located

Land slope

Proximity to water (lake, stream, river)

Common walls with existing buildings

The height of the building (basement, ground floor, number of floors)

Geographical location where the building will be located
2. Why is it important to complete a geotechnical survey?
Many buyers feel confident in what they're getting when they purchase land.
They can walk on it, and they can see it.
What's not to know and feel good about?
Unfortunately, in many cases, the unknowns lie beneath the surface.
That's why it's essential to complete a geotechnical survey as part of your pre-transactional due diligence.
The most common concerns are those associated with unstable soil, which can cause settlement or other foundation damage over time.
Thus, taking an in-depth look at site geology and subsurface conditions is of critical importance.
Even if you aren't planning to build yourself, sites with existing builds (especially those exhibiting evidence of structural or foundation issues) should have a geologic review or geotechnical study completed as part of their due diligence.
If you're looking to kill two birds with one stone, it's important to note that much of the information gathered in a Phase I Environmental Site Assessment can be used to create a more comprehensive geotechnical survey report.
Using the same firm that conducted your Phase I ESA to do your geotechnical survey can save you time, money, and effort.
You can read more about the Phase I ESA here.
3. How long does a geotechnical survey take to complete?
Geotechnical surveys can take anywhere from two weeks to two months to complete.
There are a variety of factors that may impact that timeline.
A straightforward project may only require only a few boreholes and/or test pits before you have a report back.
However, if your project becomes complex, larger in scale, or hazards arise, then you can expect it to take longer.
Read #4 to understand all the steps involved in a geotechnical survey and how they can impact the timeline of the investigation.
4. How is a geotechnical survey conducted?
Ultimately, geotechnical surveys depend on a variety of factors, and the geotechnical engineer who is conducting the report is responsible for determining the necessary scope and elements of a geotechnical report.
Geotechnical examinations and investigations include the following major categories:

surface and subsurface exploration

soil and water sampling

soil and water testing

laboratory analysis.
Depending on local requirements, codes, and the plan developed by the geotechnical engineer, structural designer, or architect, any of the following could take place:

Geotechnical surface reconnaissance
Identification of the type of soil
The strength and density of the soil
Any organic material or contamination present
Groundwater and soil compaction

Preliminary assessment

Geological hazard study

Landslide hazard study

Critical area study

Geotechnical evaluation

Geophysical methods for subsurface measurements (such as Ground-penetrating radar, Electromagnetics, or Seismic measurements)

Geologic mapping

Laboratory tests

Foundation design recommendations

Seismic design factors

Solutions for any foreseeable problems
Your geotechnical engineer will decide which of these steps are necessary in your specific case.
Below, we'll discuss the "steps" that accompany almost all geotechnical surveys.
5. What are the steps involved?
After your geotechnical engineer has gathered all the necessary information, a report will document the work conducted and the data produced.
Here's how the report will break down.

Background information:
In this part of the report, your geotechnical survey professional will express the need and purpose of the investigation.
The report should also describe the general conditions at the site, geology, drainage, ground cover, and any irregularities that designers may need to keep in mind in future construction.

Work scope:
In this section, your geotechnical survey professional will provide guidance on site investigation methods, locations, and frequency of tests performed.
This may include the depth and location of borings, the number of samples taken, dates of samples and tests, contractor information, and details of any derivations from standard testing procedures.

Data presentation:
This will include a detailed log of exploration sites, summaries of data, and subsequent graphs and charts.
If there have been any previous investigations done on the site, then this section will also offer test data.

Conclusions and recommendations:
In this section, the engineering recommendations are made, which narrows broad data and observation into relevant and critical design guidance that can be used during construction projects.
6. How much does a geotechnical survey cost?
As with most real estate tests, the cost of a geotechnical survey largely depends on the site and the size of the project itself.
In general, though, the cost ranges between $1,000 to $5,000.
While this may sound steep, having your soil properly tested before construction helps reduce costs down the road because you'll ensure that the structure is properly supported.
To get the best deal, make sure you seek out quotes from local geotechnical firms to help you determine the expected costs for your project.
7. What's the difference between a geotechnical survey and a topographic survey?
A topographical land survey shows the height, depth, size, and location of any manmade or natural features on a given parcel of land (as well as the changes or contours in elevation throughout the parcel).
These surveys offer a way to identify and map the surface features of the terrain in a given area.
They can also help identify an area where construction may be difficult or require leveling.
Like topographical land surveys, geotechnical surveys help identify areas where construction may be difficult, but focuses on the underground, not the above-ground, characteristics of the site.
8. What happens if your report indicates bad soil?
If your geotechnical survey indicates bad soil, then it ultimately did its job.
The soil report is used to assess the safety of the planned structure, and if the soil is found to be unacceptable, then the geotechnical engineer should make appropriate suggestions on how to fix that problem.
You may wonder, "What do you mean my soil is 'unacceptable'?"
Broadly speaking, your geotechnical engineer is looking to see if the soil is capable of supporting your structure.
If not, then the engineer will make recommendations.
Possible solutions include:

draining groundwater

installing wider or deeper footings

using alternate forms of cement to counter corrosive effects

foxing the slope of the land to prevent structure sliding

replacing the pockets of bad soil with an engineered fill.
It's important to work closely with your project engineer to determine what is the best solution.
You will also want to get an initial cost estimate because some of these solutions can be pricey, and make your project financially infeasible.
Final thoughts
The moral of the story?
Before buying a plot of land, be sure to ask for a geotechnical survey so that you know whether you can build on the land.
It's also helpful to check your local laws and regulations.
There are numerous laws that state that any proposed rehabilitation, consolidation, modernization, and refurbishment of old buildings or construction of new buildings must be based on geotechnical surveys.
Otherwise, you will not be able to obtain a building permit.
Additional Resources
Don't forget to explore our unbeatable
$1 Down Land Listings + Vacation Giveaway
!
Would you like to receive weekly emails with our latest blog/properties?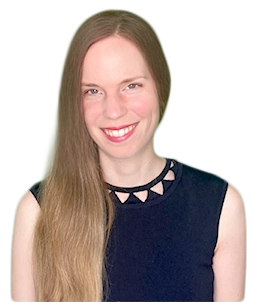 Disclaimer: we are not lawyers, accountants or financial advisors and the information in this article is for informational purposes only. This article is based on our own research and experience and we do our best to keep it accurate and up-to-date, but it may contain errors. Please be sure to consult a legal or financial professional before making any investment decisions.