Believe it or not, there are still ways to get free land in the US!
Yes, there are cities around the US that currently offer homestead land.
Now, it's not an entirely catch-free process, but these programs can save you big on real estate costs and taxes.
If you're looking to take advantage of what the country has to offer, this blog is for you!
Here are the top things you need to know about the process. 
1. Do your research 
Back in the 1800s, the federal government was heavily involved in the granting of free land to settlers.
This encouraged individuals to come out West, settle, and start a life.
The most well-known of the government initiatives was the Homestead Act of 1862, which opened up one million acres of land in the western part of the United States.
Under the Homestead Act, settlers were given up to 160 acres so long as they lived on and tilled the land for at least five years.
This allowed thousands of small farmers to become land owners and eventually resulted in the disbursement of 270 million acres over 1.6 million claims.
The act had a very long life compared to most laws, although it did have some loopholes, which allowed railroads and speculators to obtain much of the land,
Homesteading came to an end in the lower 48 states over a century later in 1976 with the passage of the Federal Land Policy and Management Act.
The last claim was issued in 1974 to Ken Deardorff for a homestead in Alaska.
However, free land is still available from small towns and cities or farming communities.
In fact, homesteading programs are fairly popular among towns in the midwest ever since Antler, North Dakota pioneered the concept.
The town received so many phone calls about the program that their switchboard fizzled out!
Unfortunately, Antler's program failed to stop the town's decline, but other towns have followed its lead and offer free land in the hope of boosting their population or drawing businesses to their area. 
If you are interested, start by researching where you can find "free land in the United States."
While it may feel silly, this is one of the main incentives that smaller towns and cities use.
Once you apply and are granted the land, you may be asked to build a house or create a certain number of jobs in the area as "repayment."
Furthermore, while you may be enticed by homesteading offers from the federal government, these are illegitimate.
The federal government stopped homesteading in the late 1980s.
Therefore, do not trust any site that claims to be distributing free land on behalf of the federal government.
The most appropriate places to look for free land are cities/towns themselves. 
2. Apply for free land
Although applying for free land is (as the name suggests) free, it isn't effortless.
The process often includes an application where you'll need to provide basic biographical information as well as the following: 

Who will be living on the land

Where you're living now

What you plan to do with the land
Often, applications are necessary because cities want to ensure that you fit their criteria for free land.
If you're required to build, create jobs, etc., they want to guarantee that you're going to check these boxes.
Otherwise, you may not have your application approved. 
Outside of small cities and towns, some companies operate in this space as well.
For instance, we provide opportunities for individuals to obtain free land twice a year.
If you are interested in participating in our free land giveaway, details are in our video below.
3. Prove your financial means
Once your application is accepted, you'll still need to prove you have the financial means necessary to take ownership of the free land.
This differs depending on the entity you're obtaining the land from.
However, the community will likely want to see…

A plan for a house or business 

Financial means to support building 

A blueprint to build 

A deposit 

Pre-approval for a loan
If you don't have cash on-hand, don't stress! You don't necessarily need to have it to get free land.
You just need to make sure you can meet the financial requirements.
If that means you need to get a loan, do so. 
4. Sign the agreement
They say nothing in life is ever "free" and that is certainly true when it comes to free land.
When obtaining your free land, you'll sign an agreement that you will take certain actions within a designated amount of time.
For example, most towns require you to build a house within a year (and thus must sign with a contractor within 4 months and start building within 6).
The free land is forfeitable if you don't meet these conditions, so you must abide by the agreement should you wish to maintain your ownership. 
5. Make a deposit 
Cities often require a minuet deposit.
For instance, free land in Lincoln, Kansas has been known to have a deposit amount equal to $0.08/square foot.
Thus, it's highly individualized to the location. 
The deposit is usually refundable once you comply with all of the requirements.
6. Follow the fine print
When a town or city grants you free land, you essentially enter into a contract with them.
You agree to bring additional housing, businesses or jobs to the area.
Thus, after you've obtained your free land, you must fulfill your side of the agreement.
Be sure to read the fine print and follow any of the stipulations laid out for you.
If you find you're struggling to meet any of these requirements for any reason, request an extension.
You may be granted one if you can show proof that you've made an honest effort to fulfill your obligations. 
7. Understand the obligations ahead of time 
Everyone hears "free land" and wonders how they can get their own.
However, there are often obligations that come with homesteads that not everyone is prepared to take on. These include: 

Meeting deadlines

Building a house or business

Providing jobs

Paying for assessments 

Establishing residence 
These factors often catch individuals off guard.
However, free land comes with deadlines to build homes and businesses and provide jobs (typically within a year).
It can also come with unanticipated costs like deposits or assessments for water, sewage or electricity depending on the area.
Make sure you do your due diligence on the property before putting down a deposit.
Finally, since it's typically used to draw people to specific cities or towns, free land may come with a residency requirement (either initially or long-term).
All of these factors can be difficult to fulfill for those who do not fully understand the process. 
8. Relocate to one of the following locations 
Although the federal government no longer practices homesteading, there are several cities and towns around the country that are still actively giving out free land each year.
Now, keep in mind that these small towns are often in the rural countryside.
However, if this is something that interests you, then you're a perfect candidate to receive free land.
Interested? Consider relocating to one of the following locations and snatch up free land today!
9. Free Land in Lincoln, Kansas
The City of Lincoln is offering free, ready-to-build lots to individuals and families interested in moving to the area.
The lots are located in a suburban area near a baseball field, golf course and shopping centers.
Overall, Lincoln is known as a pretty city located in central Kansas. It's roughly an hour from Wichita with a population of 1,171.
Free land has long been a part of Lincoln's plan to entice people to move to the area. 
To qualify, you do need to submit plans for your planned home along with proof of income or a pre-approval letter from a bank.
Visit here to view the arrangement as well as the requirements.
10.

Free Land in

Marquette, Kansas
This is another small city that's located in the "heart of America", Marquette is a small town founded as a Swedish settlement in 1874.
If you're looking for a blissful place to raise your family, you won't be sorry when you move to Marquette.
Marquette has an accelerated timeline compared to some other cities and towns.
When you obtain free land from them, you'll need to start building your home within 180 days and complete it within a year.
The city also imposes residential design standards and occupancy requirements.
11.

Free Land in

Mankato, Kansas
Mankato is the county seat of Jewell County, Kansas and is home to ~850 people.
To help draw people to the city, they're offering free lots in exchange for homes built on the property.
The lots sit on a beautiful horseshoe-shaped drive on the east side of the community.
No additional assessments are required on the lots at this time, which means you automatically save money there.
However, you do have provide a letter showing you have been pre-approved for a construction loan and begin construction within 6 months of acquiring the land.
The lots are located close to a high school, hospital, steak house, motel, and ½ mile from the shopping center.
Visit here to read more about the requirements to obtain a free lot in the Johnson addition.  
Think you can't have fun in somewhere rural? Check out this YouTube video with nearly 5 million views featuring Mankato: Throwing a Party in the Most Boring Town in America.
12.

Free Land in

Plainville, Kansas
Kansas certainly knows how to draw people to their state. This city in the Midwestern state only has 2,000 people.
Lots are available in an area bounded by Colorado, Wyoming, and 2nd and 3rd streets in west Plainville.
A new home must be built with a full foundation and a $500 deposit (paid to the city) is required.
However, it will be refunded to the buyer at the time that all the requirements have been performed.
Visit here to learn more information about how to apply. 
13.

Free Land in

La Villa, Texas
If the south is more your taste, this town in southern Texas also offers free land.
However, while La Villa will give you land for free, you will have to pay the corresponding property taxes.
Additionally, there is a five-year lien attached to the lot, which discourages you from selling the property within the first five years of ownership.
The best way to learn more about this program is to call the city directly.
Update: we have heard that La Villa no longer has residential lots available, but please contact the Town of La Villa to confirm. There may still be commercial lots up for grabs.
14.

Free Land in

Flagler, Colorado
Flagler is hoping to attract new businesses with free land for commercial or industrial uses.
This is a small town with a population of only 567. It's located 110 miles east of Denver. Relocate here, help boost the economy, and enjoy free land all to yourself!
The town has an excellent school system, wireless internet, medical clinic, diner, restaurant, grocery store, library, motel, golf course, and all the other essentials.
The land is strictly for building a new business (not a home or home business) and you do need to submit a business plan, three years of tax returns, and a credit application.
You can visit Flagler's home page for more information.
15.

Free Land in

Buffalo, New York
If you love the idea of free land, but aren't sure about living in a small town, then Buffalo may just work for you.
Applicants can acquire property in the designated areas for $1 plus the required closing costs.
They're offering an urban homestead program as a way to renew their areas.
There are three options within the program:
you can apply to acquire a vacant parcel next to your existing residence
you can apply for a vacant parcel in order to build a home
you can rehabilitate an existing structure
Each program path has slight different requirements, but you must make your new home your primary residence if you select options 2 and 3. 
You can visit here to learn more about this program. 
16.

Free Land in

Elwood, Nebraska

Elwood is located in southern Nebraska and is the quintessential small town.
There are several local stores, and you'll never feel more old-fashioned than when you start calling Elwood your home (in the best way possible!).
To get a deed with your name on it, you'll need to make a $500 payment.
Even better, the town will reimburse you 10% of the construction costs (up to $25,000) once the home is complete.
But you do need to start building within 12 months.
Other than that, the land is totally free. However, be sure to pay attention to the home instruction requirements.
The minimum size is 1,400 square feet, and it must be on a foundation.
You can find more information here. 
17.

Free Land in

Manilla, Iowa
Manilla is a vibrant town nestled in rolling hills in western Iowa.
As part of its economic development efforts, the town is offering lots in a subdivision with amenities, including utility hookups.
Like other cities, Manilla is offering a lot for free in exchange for building a home.
You can read more about the program on their website here.
18.

Free Land in

Curtis, Nebraska 
Curtis, NE also has plenty of available lots as well.
It's an incredibly livable town. It has a small population of 1000, but all the amenities you may need.
It's also known as "Easter City" because of the local Palm Sunday pagent.
You can find information more here. 
19.

Free Land in

New Richland, Minnesota
Heading up to the land of ten thousand lakes, Minnesota won't disappoint in terms of leisure activities.
From golf to bike trails to lakes, any outdoor enthusiast will love this area.
This rural farming town actually feels more like a beautiful suburb.
To claim your free land, you must build within 12 months.
Visit here to learn more about how to obtain free land in New Richland. 
20.

Free Land in

Osborne, Kansas
Osborne is giving out properties for both residential and commercial purposes.
It also occasionally provides low-interest loans to entice people to relocate and start businesses.
For residential land, a $500 deposit is required and you must complete a 1400 sq ft home within 12 months.
You can find out more on Osborne's website.
21.

Free Land in

Claremont, Minnesota 
Claremont is a small town in southern Minnesota located in Dodge County.
The surrounding region is a rural area blessed with fertile soil and rolling hills.
To apply for a residential lot in the city, you do have to meet certain income requirements and pay a $1000 application fee.
You can find out more about Claremont's free land program here.
22.

Free Land in

Grafton, Illinois 
Grafton is a small town in western Illinois located on the banks of the Mississippi.
The city has 26 lots that it is selling for $5000.
The lots are right at the intersection of the Mississippi and Illinois Rivers and are on a bluff so you don't have to worry about flooding.
If you build on a lot within three years, you will be reimbursed the purchase price.
You can find Grafton's website here.
23. Free Land in Halstad, Minnesota
Fun fact, Halstad is home to the world's largest sugar beet!
This small beet-producing town in northern Minnesota is giving away land for residential development.
Electricity, water and sewer are available and the lots come with a five-year tax abatement.
You do need to occupy your new home within three years of acquiring the property.
You can find more information here.
24. Free Land in Argyle, Minnesota
If Minnesota is on your mind, Argyle is another option with a low cost of living.
The town is giving away free land to anyone who is willing to build a home within a year.
You can find more information here.
25. Free Land in Middle River, Minnesota
And if you want land in Minnesota plus free beer, check out Middle River.
They are giving away residential lots with a whole collection of freebies, including:

two years of utilities

three months of cable

welcome basket and swag bag

$1375 in gift certificates, including $100 at the local bar
For more information, visit their website here.
26. Free Land in

Beatrice, Nebraska
Just like the federal government, Beatrice hopped on board with their own homestead act called the Homestead Act of 2010.
Like most other programs, free land is obtained by building a house that meets certain criteria.
But, why Beatrice?
The city was recently updated and given amenities like streetlights, benches, flower gardens, and more.
While these may sound like small changes, it's sometimes the everyday aspects of a community that makes it worth moving to.
Update: according to our research, it appears that Beatrice has suspended its program, but please contact the Town of Beatrice to confirm.
27.

Free Land in

Loup City, Nebraska
When local governments analyze their population pyramids, it often indicates how well an area will do in the future.
Loup City's population is aging, which means that young individuals need to come and inhabit the area in order to help it grow.
How is Nebraska doing that?
Through free land of course!
West of Omaha, Loup City is a serene place to live with golf courses and fishing ponds.
Update: according to our research, it appears that Loup City has suspended its program, but please contact the town for more information.
28.

Free Land in

Marne, Iowa
In recent years, Marne has had a massive decline in its population due to the decline in the number of family-owned farms.
They're hoping to boost their numbers by giving away lots.
Update: according to our research, it appears that Marne has suspended its program, but please contact the town for more information.
29.

Free Land in

Anderson, Alaska
Anderson is the only incorporated town in the Borough of Denali.
As the name suggests, the area is known for Denali, the tallest peak in North America.
Anderson is a small town of only ~250 people and is perhaps one of the most remote options on this list.
So, if you truly want to be a modern-day homesteader, this could be the spot for you.
Update: according to our research, it appears that Anderson has suspended its program, but please contact the Town of Anderson to confirm.
30.

Free Land in

Muskegon, Michigan
The City of Muskegon in western Michigan is giving away free land for job-creating initiatives.
The program is designed to restart the area's manufacturing industry.
For the creation of 25 jobs, a company can be eligible for 5 acres of industrial land.
Update: according to our research, it appears that Muskegon has suspended its program, but please contact the City of Muskegon to confirm.
31. Free Land in Ellsworth County, Kansas
Ellsworth County is a rural county in central Kansas home to 6,376 people as of the 2020 census.
The city of Ellsworth (the county seat) was established as a small frontier fort by Second Lieutenant Allen Ellsworth in 1864.
It was quickly abandoned, but the name stuck.
In August 2003, the county initiated a homestead program to try and attract residents. 
The land consisted of 23 lots donated by Ellsworth and a few other cities in the county.
Update: the program ended in 2005 after successfully bringing 50 families to the county.
32. Free Lodging with WWOOFING
While not technically free land, another option is to volunteer on a farm in exchange for a place to stay.
This arrangement can be for the short- or long-term and is a great opportunity to learn about farming.
For more information, check out WWOOF USA.
33. Affordable Land in Michigan
It's not exactly free, but the state of Michigan is auctioning public land this summer.
How often does that happen?
Properties will be available in Antrim, Baraga, Benzie, Berrien, Delta, Gogebic, Midland and Oakland counties.
The land will go to the highest bidder and there will be a minimum bid price.
You can find more information on the auction process and the land available at Michigan's Department of Natural Resources.
34. Affordable Farm Leases

 in

Cuyahoga National Park, Ohio
Again, not technically free land, but the Cuyahoga National Park created a unique initiative in 2015 that provided affordable long-term leases to farmers as a way to protect and rehabilitate the rural heritage of the park.
The RFP is now closed, but it is still a great example of a creative win-win solution that provided a helping hand to local farmers while also protecting and preserving the park.
You can learn more about the Countryside Initiative here.
35. Free Land through Land Investing
If none of the above options work for you, you can also fund your land purchase using the money you earned investing in vacant land.
With land investing, you buy an undervalued property and resell it at market price.
Do this a few times and you can afford to buy that perfect parcel of land for your own use.
36. Free Land for Affordable Housing
Some cities give free city-owned land to developers who agree to develop the land and sell the new home(s) at affordable prices.
For example, Duluth just awarded 10 lots to the developers and architects that submitted the most interesting proposals to the Rebuild Duluth Program.
New York City also granted over 87 city-owned lots to developers in order to build 490 affordable homes.
So look out for development opportunities in your area!
37. Bonus: Land in Yukon, Canada
For Canadian citizens, the Yukon Territory is offering both land for agricultural uses as well as grazing agreements.
You have to live in Yukon for at least a year before you can be eligible and you must also submit a project plan.
Keep in mind that the land is not free, the government will collect a fee for the land based on its value as part of the land development process.
You can find out more here.
38. Bonus: Get Paid to Move in Tulsa, Oklahoma
Tulsa, Oklahoma is paying remote workers to move to the city.
The program offers a grant of $10,000 to eligible applicants.
To participate, you must move to the city within 12 months and have full-time remote work.
You can find more information here.
Final thoughts 
And there you have it! Free land is obtainable in so many ways.
Please note that we are not associated with any of the above towns or cities giving away free land.
If you're ready to get started, check out any of the above websites to get started.
Frequently Asked Questions
Where Can I Find Free Land?
You can find free land in any of the cities listed above.
You can also enter our Free Land Giveaway – we give away a parcel of land every few months!
What States Can You Get Free Land?
No state actually gives out free land, but there are cities that are offering free land.
Most of these cities are located in the following states: Kansas, Nebraska, Minnesota, Colorado, Iowa and Texas.
Is There Any Free Homestead Land Left?
The federal government is not giving away homesteading land, but there are cities and towns that are giving away properties for those who are willing to relocate.
You can take a look at any of the towns listed above to start your search!
What State Has the Cheapest Land?
If you are looking for cheap land, we did some research on which counties have the cheapest land in the US.
Check out the full list of the Top Counties Where You Can Find Cheap Land.
Is There Still Free Land in Alaska?
No, Alaska is not giving away free land anymore.
However, you can look to any of the above cities for free land.
Is There Any Land in the US That No One Owns?
Depends on what you mean by no one.
There is plenty of publically-held land owned by the federal government or states.
However, there is no land in the US that does not have a designated owner.
Is There Any Unclaimed Land in the United States?
No, all land in the United States had been claimed – either by a private or public entity.
Is Homesteading Still Possible?
Yes! It is possible.
Even if the federal government is not giving away free land for homesteading, there are plenty of ways to find cheap land.
And many families are creating homesteads around the US.
You just need to find the right parcel of land!
How Do I Find Homestead Land?
The best way to find homesteading land is to do a basic search for cheap land.
You will likely want a property with decent enough soil for growing crops.
There are many folks who have managed to make it work – even without free land!
Where Is Land Cheapest in the US?
Here are the 19 cheapest counties to buy vacant land.
For more information on buying, selling, or investing in vacant land, check out our other resources below.
We're here to help with the entire buying and selling process.
Additional Resources
If you are looking to buy affordable land
, you can check out our 
Listings
 page.
And before you buy land
, make sure you check out
Gokce Land Due Diligence Program
.
Don't forget to check out my latest
Gokce Knowledge Class
:
31 Lessons I Learned Selling My First 500 Properties Online
.
If you are looking to sell land
, visit our page on how to
Sell Your Land
.
Would you like to receive an email with our latest blog/properties every Thursday?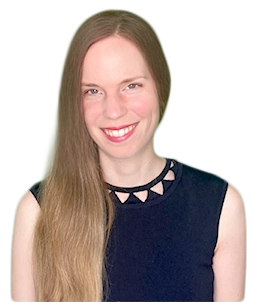 Disclaimer: we are not lawyers, accountants or financial advisors and the information in this article is for informational purposes only. This article is based on our own research and experience and we do our best to keep it accurate and up-to-date, but it may contain errors. Please be sure to consult a legal or financial professional before making any investment decisions.