Forestry is a long-term game, and without a forest management plan, property owners may find that forest conditions do not meet their desired objectives.
Forest management planning produces a written framework that foresters can follow to ensure they're able to meet their goals and objectives.
If you're wondering how to get started on your own management plan, keep reading.
We'll talk you through everything from what forest management looks like to how you can create the most successful forest management plan.
1. What is forest management?
Forest management is actions that achieve environmental, social, and economic goals through the following:

Securing the forest and its inhabitants

Preserving the ecosystem's health

Improving the production of goods and services in the forest
Ultimately, forest management is about maintaining the health of the planet we live on.
When deforestation and pollution damage run rampant, it can cause a lot of damage to the environment.
Landowners are in the driver's seat when it comes to strategic planning.
Using a forest management plan can help you make smart decisions about managing your land.
2. What is a forest management plan?
A forest management plan is an outline of your vision for your forest.
It not only describes where your land is now—its current condition—but it also outlines a plan of action to achieve your management goals.
A management plan extends to all aspects of the property (not just the trees).
It discusses the forest as well as the roads, water sources, wildlife habitat, recreational sites, and any other aspects that are important to your goals moving forward.
Creating a plan can help you track activities moving forward and communicate with family members and professionals.
Some landowners will also use forest management plans to earn green certifications for their forests.
In essence, a forest management plan serves as a "how-to" guide that produces the greatest number of benefits for your property.
3. What are examples of forest management?
Examples of specific forest management practices include:

Timber harvesting
These tactics include clear-cutting, selective logging, shelterwood, and seed tree cutting.
Practices like this enhance woodland and wildlife and also allow forests to be used for industrial and economic purposes.

Timber thinning
Timber thinning is a forest management solution that thins out the slow-growing trees that typically die off because they're competing with the fast-growing trees for resources.
The trees that remain grow more active and become stronger.
There are two different types of timber thinning: commercial and pre-commercial.

Prescribed burning
This practice helps to prevent fire hazards, enables the growth of plants that animals feed on, and decreases disease and insect infestation.
That said, prescribed burning should follow strict rules because if it isn't done properly then massive wildfires can occur.

Reforestation
Because woodlands are a renewable resource, growing, cutting down, and reforesting is a cycle that can be used to make the most of the land.
There are two ways that a reforestation practice can be done: natural regeneration and artificial reforestation.
Natural regeneration is when plants are germinated from seeds that fell into the ground naturally.
Artificial reforestation is when landowners determine the types of seeds they want to be grown and plant them intentionally.
This requires more investment, but it allows you to introduce the desired seeds and control the distance between them.

Forest succession
This is a change in plant and animal communities that occurs naturally or with the help of forest management.
Natural succession happens in woodlands impacted by natural disasters or human activity, and it can help meet the needs of animals.
4. What are the elements of a forest management plan?
A complete forest management plan has four sections:

Section #1: Goals and Objectives
In this section, you'll write out all goals and objectives that you have for your land.
Take time to reflect on your long-term desired outcome for your property.
What is your vision?
These are your goals moving forward.
Additionally, you'll need to put objectives into Section #1.
These statements are more specific and measurable, describing the action required to attain your goals.
Here's an example of how goals and objectives may be written throughout Section #1 of your forest management plan.
Goal 1. Protect the health of the forest.
Objective 1. Formulate a prescribed fire plan for the property.
Objective 2. Inspect the property for the presence of invasive species.
Objective 3. Examine the property for harmful insects and disease outbreaks.

Section #2: Site Description
In Section #2, you'll detail the physical aspects of your property and available resources on the land.
Here's what you'll need to include:
Tax parcel number
USDA Service Center number (also known as a farm number)
This section should also contain various types of maps.
A property map that includes a clear property boundary, access points, any waterways, and a physical address (or latitude/longitude to the main gate) is the most important.
Other maps that can be helpful include a soil map, stand map, and topographic map.
Including historic information about the property can also be helpful.
This may include ownership records, current and expired hunting leases, expired leans/easements, and a description of all previous forest management activities.

Section #3: Prescribed Management Activities
Based on your goals, what activities do you want to conduct on your land?
These will be your prescribed management activities.
Here is a list of potential activities you may consider including (depending on what makes the most sense for your property).
Timber harvests
Reforestation
Herbicide applications
Burning
Fertilization, thinning
Timber stand improvement
Wildlife habitat improvement
Pond maintenance
Road/trail construction and maintenance.
Any prescribed management activities you include should be correlated to one or more objectives.

Section #4: Protection and Maintenance
As a woodland owner, your top priority should be protecting against wildfires.
You can do this by installing new fire breaks and maintaining existing breaks.
Other maintenance that can be done on every single property includes marking the property lines and corners on the ground.
You should also clearly mark these on the property map.
Create a plan to address access and trespass concerns.
Decide and identify where gates need to be installed as well as where "No Trespassing" signs should be posted.
5. Why create a forest management plan?
If you're new to forest management planning, you may be wondering if this is a necessary step.
After all, if you've been in the business for years, never done it, and ended up fine, then why bother now?
Planning will help you achieve forest management objectives.
If you're not convinced why creating a forest management plan could be a good step, read through the list below to see the major reasons for using this technique as a landowner.

Identifies the opportunities and limitations of a forest and encourages the property owner to address them

Requires the collection of data on the forest and allows this to be used in subsequent analysis

Allows for financial issues to be considered in future planning (i.e., expected rate of return, taxes, and estate planning)

Identifies the resources (such as labor and capital) necessary to achieve goals

Prompts long-term focus on forest management that could impact the forest beyond the lifetime of the present owner

Provides evidence of forest stewardship

Outlines forest sustainability by defining projected forest outputs

Allows the property owner to evaluate the trade-offs from the goals and identify the alternatives and resulting outputs

Complies with federal, state, and local environmental laws and regulations

Schedules forest activities — such as regeneration, harvesting, and silvicultural activities — efficiently

Plans for forest outputs to be matched to expected markets

Grants continuity even if forest owners and foresters change over time
6. What are the advantages of a plan?
A management plan is intended to serve as your roadmap to success.
You've already mapped out the ways that you can be most successful with your land, so when you follow this outline, you're more likely to achieve the following benefits.

Environmental regulations
When you abide by forest management activities, you are more likely to be in compliance with local, state, and federal regulations.
As a landowner, you are liable for all activities occurring on your land, and you must be aware of how environmental laws affect the activities you choose to use that land for.
Before you conduct any forest operation like a timber sale or pond building, seek professional advice.
Reaching out to professionals in this field can ensure that you meet the environmental regulations sufficiently.

Financial considerations
Money can be a concern for woodland owners, especially when it comes to timber taxation.
To prevent any challenges, we recommend saving your money and helping preserve your estate for future generations.
A forest management plan can help you plan for the future sustainability of the land and its income streams.
Just note that because tax laws are complex, can be subject to interpretation, and frequently change, it's a good idea to have a CPA help you navigate any issues that may arise.

Cost share
Forestland programs often offer cost-share and technical assistance to landowners who convert environmentally sensitive agriculture to environmentally friendly vegetation.
An FSA program like the Conservation Reserve Program (CRP) includes financial incentives, but to qualify, you must submit an approved management plan outlining the conservation activities.

Certification
Having your forestland certified is a voluntary step that can be advantageous to landowners.
Certifications recognize sustainably-managed forests, which can allow you to gain access to markets that seek wood from certified forests.
If you're interested in getting your woodland certified, reach out to American Tree Farm System or Sustainable Forestry Initiative.
Both programs are in the business of woodland certification and can provide you with information on how to certify your woodland.
Either way, a forest management plan is likely to be part of the certification process.
7. How do you create a forest management plan?
If you want to create a forest management plan, there are three options:

Hire a professional forester
A professional forester will prepare the plan on your behalf.
This is of great benefit to you because they are trained in the forestry sciences.
They'll be able to provide technical assistance to assure all prescribed management activities are implemented correctly.
If you need to get in touch with a professional forester, you can reach out to a state or federal agency like the Georgia Forestry Commission (this will differ according to your state) or the USDA Natural Resource Conservation Service.
Professional foresters can also be hired as private consultants.

Prepare the plan yourself
This is always an option, but it isn't necessarily a good option unless you have adequate knowledge of the fields of forestry, wildlife biology, soil science, hydrology, and recreation.
The majority of landowners need assistance with the finer details of a plan, so we recommend working with a professional forester when at all possible.

Start the forest management plan and hand it off
The third option is to start your forest management plan before handing it off to a professional.
You are the expert on your land, so if you can gather all the details before passing it off for fine-tuning, this can be beneficial to your plan and wallet.
Here are the starter steps.
Collect all available property maps
Put good, clean copies (or originals) in a 3-ring binder
Think about the short and long-term goals you have for your property (5 to 15 years out and 15 to 30 years out)
Write down your priorities and goals for the property
Figure out the areas where you'll need help from a professional
Reach out to someone to get feedback on your progress so far
Final Thoughts
In many ways, a forest management plan is a means to an end.
Property owners use planning to achieve their goals, so while it can be difficult and draining to come up with a detailed plan, it will also increase the likelihood of successful outcomes.
Creating a forest management plan that works for you and your land is a critical part of forest ownership. It ultimately allows sustainable forest management and yields happy forest owners.
Additional Resources
Don't forget to explore our unbeatable
$1 Down Land Listings + Vacation Giveaway
!
Would you like to receive weekly emails with our latest blog/properties?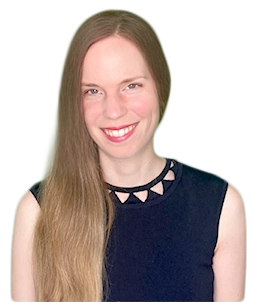 Disclaimer: we are not lawyers, accountants or financial advisors and the information in this article is for informational purposes only. This article is based on our own research and experience and we do our best to keep it accurate and up-to-date, but it may contain errors. Please be sure to consult a legal or financial professional before making any investment decisions.