Have you been struggling to find a construction loan for your land purchase?
Then an FHA loan for land, also known as an FHA construction loan, could be a great option!
Here's what you should know about this option and whether it's right for you.
1. What is an FHA loan?
FHA loans are those backed by the Federal Housing Administration.
The FHA is part of the U.S. Department of Housing and Urban Development.
Having the FHA back your mortgage means that the lender is protected by the federal government against loss if you default on the loan.
FHA loans often appeal to first-time home buyers because of their lenient requirements.
We'll review when you should and should not get an FHA loan below.
2. Can you get an FHA loan for land?
If you want to purchase land to build a house, you may be interested in an FHA construction loan.
This is known as a "3-in-1 mortgage" or a construction to permanent loan.
It finances the whole construction process as well as the purchase of the land.
It also provides a permanent mortgage for your newly built home.
This loan is typically a one time close loan, which means you have just one closing for both the construction and permanent loan.
Here's what an FHA one time close construction loan includes:

Land

Permits

Plans

Fees

Labor

Material
If you're worried about having the money to purchase land then an FHA construction loan is a solid option.
3. Can you get an FHA loan for land only?
In short, no.
An FHA loan for land is a construction loan, which means you must not only purchase the property, but build on it.
Keep in mind that you won't be issued the loan in one lump sum (as is the case with a conventional mortgage).
The loan will be dispersed based on a drawdown schedule and each installment will only be made when you complete a certain portion of the project.
4. How does an FHA loan work?
If you want to use an FHA construction loan for your custom-building project, here are the steps you should keep in mind.

Look for land
Make a land purchase that would be easy to build on.
Vacant land is the best option for this.
You'll be ready to start a building project right off the bat rather than needing to tear down an existing structure.

Get pre-qualified
Get pre-qualified for an FHA loan for land before making the land purchase or starting the building process.
This will ensure that you know your borrowing limits.
Additionally, this will help you create a budget for the entire project.

Pick a builder
You must pick a builder that will be approved by your lender and loan officer.
This means that unless you are a licensed contractor, you won't be able to complete the construction yourself!
Try to work with a builder who has a history in FHA loans in addition to a stellar track record with clients.
This will simplify the process for you overall.

Complete the loan process and start building
After you've selected both your land and builder, close your loan application.
This will allow you to begin construction.
As we discussed above, the loan will be dispersed based on a drawdown schedule.
Prior to each disbursement, the lender's engineer will inspect the property to ensure that certain benchmarks have been met (such as the completion of the foundation).

Convert the loan
Once construction is complete and the lender's engineer signs off on the work, then the loan will convert to a traditional mortgage.
5. Who is eligible for an FHA loan for land?
Here are the borrower eligibility criteria for FHA construction loans.

Have at least a 3.5 percent down payment (the minimum for FHA financing)

No bankruptcy in the past 2 years

A debt-to-income ratio below 43 percent

A credit score of 580 or higher (although you may find that this is closer to 640 depending on your circumstances)

Verification that you meet the FHA loan limits

Verification of 2 years of employment income
6. What are the different types of FHA loans?
Not all FHA loans are created equal.
Above, we've talked about FHA construction loans, which are a great option if you're looking to buy and build on the land.
Below, we'll get into more specifics about the other FHA loan products.
The FHA loan you choose can both limit the type of home you purchase as well as the way you spend the money you receive.
Here's what you should know to ensure you don't get the wrong kind of loan for your needs.

Purchase
This is the main type of loan when you're purchasing a home.
You simply need a 3.5 percent down payment if you have a median credit score of 580.
However, if your score is that low, then you'll need to keep an equally low DTI, which can be difficult.
For example, some lenders will require a ratio of no more than 31 percent with only your mortgage payment included and then a maximum of 43 percent after the inclusion of all other debt.
That said, if you're able to qualify with a higher score, the DTI can increase.

FHA Rate/Term Refinances
The FHA also offers some rate/term refinances.
This can be advantageous for homeowners who are in some other type of mortgage but want to take advantage of lower rates.
This can also be a great option because of its less intense credit requirements.
However, depending on the amount of equity that you carry into the rate/term refinance, there is the potential for you to pay mortgage insurance premiums for the life of the loan in addition to the upfront premium.

FHA Streamline
This option allows homeowners with existing FHA home loans to do a rate/term refinance.
This can be beneficial for a number of reasons, including refinancing at a lower rate.
Some homeowners can even do this despite the fact that they owe more on their home than it's worth.
The FHA allows this because they want homeowners to have an affordable payment that allows them to pay off the loan overall.
That's good for the FHA.
FHA Streamlines also have reduced documentation.
You won't need to go through stringent appraisals or employment verification (both are limited).
And while documentation is often required for income and assets, less than usual is asked for.
To obtain an FHA Streamline, you'll need to be current on your loan.
For the purposes of an FHA Streamline, this means having no 30-day late payments in the last 6 months as well as only one late payment (30 days) in the last year.

Cash-Out Refinance
You can get a cash-out refinance with an FHA loan.
Often, you'll need a minimum median credit score (around 620), and you'll need at least 20 percent equity in your home.
Make sure you keep all the documentation like income and asset sharing.

FHA 203(k) Loan
This type of loan allows you to buy a home and make renovations on a single loan.
Here are the projects that are best suited to an FHA 203(k) loan.
Replacing old and dangerous flooring
Making the home more modern (adding central air or an automatic garage opener)
Adding or replacing roofing, sections of gutters, or plumbing
Making accessibility improvements for disabled people who live in the home
Making structural repairs or changes to the home's foundation
7. What is the difference between an FHA loan and a conventional loan?
Unlike FHA loans, conventional loans are not insured or guaranteed by the government.
Additionally, while you can avoid mortgage insurance on a conventional loan by putting down at least 20 percent, you must have mortgage insurance with an FHA loan.
8. What are the FHA requirements?
Below are the requirements for a standard FHA home purchase loan, keep in mind that an FHA construction/land loan may have more stringent parameters. 

FHA minimum credit score: 500
The FHA sets out guidelines for the minimum credit score.
This is attractive to people whose scores may keep them from qualifying for a conventional loan.
That said, FHA loans aren't directly from the government.
The FHA insures them on behalf of the lender, and thus, the lender ultimately has the final say on what the qualifying credit score is.

FHA minimum down payment: 3.5 percent
The minimum down payment for an FHA will depend on your credit score.
If you have a credit score higher than 580, then your down payment is 3.5 percent.
If you have a credit score between 500 and 579, then your minimum down payment will be 10 percent.

FHA debt-to-income ratio: 43 percent or less
Lenders always look at the debt-to-income ratio during the application process.
However, the FHA actually looks at two different ratios.
The first is your Total Mortgage Payment to Effective Income Ratio (PTI).
It's the ratio of your proposed monthly mortgage payments to your monthly income.
This is 31 percent or less.
The second is your debt-income ratio (DTB), which measures the percentage of your pre-tax income that you spend on monthly debt payments like credit cards, rent, mortgage, student loans, and other obligations.
This is 43 percent or less.

FHA loan income requirements
You do not need a minimum or maximum salary for an FHA-insured mortgage.
However, you should have at least two established credit accounts.
This can include both a credit card and a car loan.
You should not have any delinquent federal debt or judgments (tax-related or otherwise) or debt associated with past FHA-insured mortgages.
Finally, you should account for any cash gifts that you may be receiving from friends, family members, charity, your employer, your union, or a government agency if they're going toward the down payment.
These gifts must be verified in writing and signed/dated by the donor.

FHA loan limits
Loan limits vary by county.
However, as an example, in 2023 the loan limits are $472,030 for single-family homes in low-cost areas as well as $1,089,300 for high-cost areas.

FHA documentation requirements
If you're going to apply for an FHA loan, you'll need the following documentation.
Government-issued ID
Proof of a Social Security Number
Up to two years' worth of original pay stubs, W-2 forms, or valid tax returns
Signed and dated letters that detail the source and amount of any gift funds that explicitly state that you don't need to pay back the money

FHA property requirements
Before you can get an FHA mortgage, the loan must meet certain requirements.
The loan must be for a principal residence
At least one borrower must occupy the property within 60 days of the closing
The property can be a single-family home, a multifamily home with up to four units, or a manufactured home that's on a permanent foundation
It can't be an investment property (except for a multiunit dwelling where you live in one of the units)
It must pass an FHA appraisal
The property can't be a house flip (so you can't buy a home within 90 days of a prior sale)
You must take title to the property in your own name or the name of a living trust at settlement

FHA mortgage insurance requirements
You must make an upfront mortgage insurance premium payment equal to 1.75 percent of the loan amount at closing.
Then you'll make monthly mortgage insurance payments.
The price of insurance is based on the length and total cost of your mortgage and the amount of your down payment.

FHA foreclosure waiting period
Anyone who has lost a home to foreclosure must wait three years before applying for an FHA loan.
In some serious instances, there are exceptions (i.e., serious illness).
9. What are the pros of an FHA loan?
If borrowers are unable to get financing through private lenders, then FHA loans can be a great option.
You may qualify for an FHA loan with a lower credit score and/or greater amounts of debt.

FHA loans are available to borrowers with lower credit scores

FHA loans have lower down payments

FHA loans are federally backed
10. What are the cons of an FHA loan?
FHA loans have their drawback.
They're a riskier option for the lender, which means they often come with higher interest rates and require the purchase of PMI.
Furthermore, FHA loans (including FHA loans for land) can only be used for a primary residence and have certain borrowing limits.

FHA loans require the purchase of PMI and its ongoing premiums

FHA loans cannot be used for second homes or investment properties

FHA loans have higher interest rates

Not all properties qualify for FHA loans
11. How do you apply?
Once you choose a mortgage lender, you can work with them to apply for an FHA loan for land.
You'll need to have both personal and financial documentation on hand (tax returns, pay stubs, bank statements, etc.) to complete the application.
Then, you'll be able to work on your loan estimate.
Final Thoughts
An FHA loan is one of the most common types of mortgage.
They're insured by a federal agency which means they have more lenient lending standards than conventional loans.
If you're looking for a way to build on the land, an FHA loan for land could be the right option for you.
Additional Resources
Don't forget to explore our unbeatable
$1 Down Land Listings + Vacation Giveaway
!
Would you like to receive weekly emails with our latest blog/properties?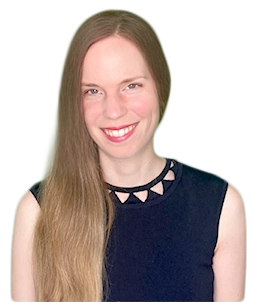 Disclaimer: we are not lawyers, accountants or financial advisors and the information in this article is for informational purposes only. This article is based on our own research and experience and we do our best to keep it accurate and up-to-date, but it may contain errors. Please be sure to consult a legal or financial professional before making any investment decisions.