If you're interested in developing property, you will definitely want to have a real estate feasibility study done.
When you develop a property, the risks are great, the project is complicated, and the schedule is volatile.
To compensate for this, property developers often turn to feasibility studies to help assess the situation.
The key to success in real estate development is careful planning, and it begins with a study.
In this blog, we'll discuss what a feasibility study is and why you should consider getting one if developing real estate is on your mind.
Here are the top things you should know.
1. What is a feasibility study?
A real estate feasibility study is the analysis you conduct before undertaking development to find out if it's viable.
This study takes into account a variety of factors, including:

Economic

Technical

Demographic

Legal

Competition

Organizational Capacity
These factors allow you to uncover valuable information and assess the development feasibility of a project.
2. Who should conduct a feasibility study?
Two different types of entities may consider conducting a feasibility study in real estate: land development companies and land investors.
Both of these entities will be investing time and money in the land should they deem it worthy.
Just like an entrepreneur wouldn't start a business without a business plan, a land development company or a land developer shouldn't proceed with a project without a proper study.
Feasibility studies not only uncover potential problems and determine if a project is worth undertaking at all, but they also help to deconstruct complex tasks in order to execute them in a more manageable way.
For land development companies, feasibility studies are seen as a wise investment because their cost is a drop in the bucket compared to the actual real estate project.
If you had access to a study that would show you whether or not you could be successful, wouldn't you take it?
Real estate development projects cost a lot of money, so it's worth going into them with a plan to navigate the obstacles that will come your way.
For land investors, feasibility studies help to provide the insights you want to know before you make an investment.
Real estate investments can be risky and knowing even a piece of what the future holds can be essential to making the smartest decisions.
3. Why is it important to conduct a real estate feasibility study?
Once completed, a feasibility study will serve as a project guide that can help the developer and the development team make wise decisions.
Here are just some of the benefits you'll gain by taking this extra step:

Approximate profit:
A real estate feasibility study can help you determine your approximate profits and save you from wasting your time, effort, and money.
The last thing you want to do is go through the entire process only to come out on the other end and not make what you thought you would.

Concept testing:
A feasibility study takes you through a series of tests that help you determine whether your project concept is viable.
Often, people begin to see that their project isn't realistic once they already have money involved.
When you take the time to concept test in advance, you save yourself a lot of time, money, and effort.

Confidence:
A real estate feasibility study helps increase the developer's confidence.
Information and knowledge is power, and a feasibility study gives you both!

Financing:
Real estate feasibility studies show the level of finance required and the length of time that financing is required.
Undercapitalization and early cash flow issues are two major reasons why new developments fail.
By understanding any issues you may have with financing upfront, it gives you a chance to address them head-on.
Having a feasibility analysis also allows you to discuss your ideas with bankers and potential investors in a smart and informed manner.
Overall, a real estate feasibility study provides a focus for your development team.
It identifies new opportunities and highlights the most valuable decision-making information.
It identifies all the valuable reasons to undertake the project, and also acknowledges why the project may not be advisable.
4. What are the different aspects of a study?
There are five broad aspects of a feasibility study.
Each of these areas examines and evaluates essential factors vital to the project's success.

Technical feasibility:
This part of your feasibility study will focus on whether the site can support your project.
It will involve hiring an architect or engineer to design a preliminary site plan as well as conducting several key tests (geotechnical study, phase 1 environmental assessment, etc).
The goal is to determine whether the site terrain and topography, soil composition, environmental factors, zoning restrictions, and available infrastructure will support a feasible project.
This part of the study will look at the constraints on the property as well as what is possible.

Economic feasibility:
The economic portion of the study will involve a cost-benefit analysis.
It will allow you to determine the viability, cost, and benefits associated with development before you invest your financial resources.
This part of the feasibility study is useful because it serves as an independent project assessment and enhances your project's credibility.
Not only will you be able to see the economic benefits to your organization, but it can also be convincing for bankers or other potential investors.

Legal feasibility:
This part of the assessment investigates whether any aspect of the project conflicts with legal requirements (i.e. zoning laws, other permits and public approvals, etc.).
Sometimes a project isn't feasible because the planned uses don't comply with the local zoning ordinance or the property isn't fully entitled for the desired intent.
Without a feasibility study, developers may have invested money and wasted their time.
By having this information from the start, they're able to reevaluate better options and go in the correct direction.

Operational feasibility:
Is your organization equipped to take on this project?
Operational feasibility will look at the other projects in the developer's pipeline, the current staffing and supply-chain capacity, financial resources and debt profile, and technical and marketing capabilities.
If your organization cannot handle the project with its current staffing, expertise, and workload, it is best not to pursue it.

Scheduling feasibility:
The schedule estimates how much time the project will take to complete.
You may have heard the phrase, "Construction often takes twice as much time and twice as much money."
Yet, you certainly don't want to be the developer who is wasting both!
A feasibility study helps to identify both of these constraints and understand how they will impact your bottom line.
5. What are the possible constraints that the feasibility study will highlight?
Your feasibility study may highlight a number of constraints you'll face.
Here are broad categories to keep in mind.

Internal project constraints: Technical, physical, budget, resource, etc.

Internal corporate constraints: Financial, marketing, staffing, etc.

External constraints: Logistics, environment, laws, regulations, etc.
6. What are the different steps of a study?
Here are the basic steps of a feasibility study.
While this is a general outline, you can apply these specifically to your real estate development project for the best effect.

Get a title report
Title refers to the legal rights of ownership, and the process of reviewing a property's title is known as a title search.
If there are any major issues with the title, you may not be able to proceed further.
Thus, you will want to start by requesting a title report from the seller or commissioning one yourself.
This report will flag any liens, easements, competing ownership claims, issues with public records, encroachments, and other major concerns with the property that come up during the title search.
As a note, you can also check for some of these items, such as liens, by ordering a property report from DataTree.
If you are interested in a discounted DataTree subscription, you can use our referral link.

Perform an initial site inspection
At this point, you will want to complete a site inspection and study the site's basic parameters.
This is also the stage when you will commission a survey so you know the exact boundaries of the property.
At a minimum, you will also want to analyze the following:
Topography, elevation and slope
Drainage and flooding
Existence of wetlands
Property's zoning classification
Legal and physical access

Hire an architect or engineer to prepare a site plan
Next, you will want to hire an architect or engineer to prepare a few layout options for you.
This professional will work with you to determine what is feasible based on the site and zoning constraints.

Perform all necessary tests
While your architect or engineer is working on the site plans, you will want to commission a few key studies, including:
A geotechnical study
A Phase I environmental study
A hazmat study (if needed)

Put together a budget
Once you determine that your project is technically and legally feasible, you will want to verify that it is also financially viable.
Prior to purchasing a property for development, you should put together a project pro forma to compare the projected revenue and costs.
Costs you should consider include:
Acquisition costs
Construction hard costs
Soft costs (professional fees, permitting fees, insurance, closing costs, etc)
Financing costs
Builder's profit
Broker's fees
Taxes
You will also want to study the local market to determine your potential sales revenue.
Comparing your costs with your sales revenue will help you determine whether the project is feasible.

Analyze your organization's capacity
Make sure to review your organization's capacity to take on the project.
Develop a schedule to determine the capital you will need and how long any loans or capital outlays will be outstanding.
Do you have the financial wherewithal to handle the project?
Will you be able to keep the project adequately staffed throughout its entire lifespan?

Make a decision
With all of this information, you're now equipped to make a call about whether or not your project is feasible.
Ultimately, you'll be investing time, effort, and money into this real estate development project…does your feasibility study show that it's worth it?
Is it aligned with your organization's strategic goals and long-term aspirations?
Or is this a risk that you're taking without much backing you up?
7. How much does a feasibility study cost?
If you don't have someone on your team who can perform a feasibility study on your behalf, then you may consider selecting an external consultant to do the feasibility study for you.
In this case, there's no way to give you a hard and fast estimate of the cost.
You should send a request to the prospective consultants you're considering.
Outline what you want to be done and wait for them to respond.
If the consultant wants to take on your job, they'll respond by describing how the study will be conducted, what questions will be answered by the study, a timeline for completing the analysis, and how much the study will cost.
Based on all this information, you'll be able to select a consultant that is the best fit for your project (with the price being one of those factors).
8. How long does a feasibility study take?
You can expect a feasibility study to take anywhere from 60 to 90 days depending on your specific circumstances.
If you're having the study done by an external consultant, you may include this in your initial round of questions to them.
9. What are the top mistakes in a real estate feasibility study?
There are some common mistakes when performing feasibility studies.
Below, we've listed some of the top mistakes made in feasibility studies.
Knowing to avoid these will put you a step ahead!

Not conducting basic market research:
Make sure you conduct basic market research on rental, sales price, competition, and construction cost.
Even purchasing a generic real estate research report online at a minimal cost could be a good way to gain access to the data you need to be successful.
Don't just assume you know this information…anything can look feasible on paper. It doesn't mean it is!

Ignoring absorption rate:
Absorption rate, or the rate at which homes are sold in a particular market, can significantly impact return metrics.
It's good practice to build the absorption rate into the real estate feasibility study model.

Not including financing cash flow:
In general, it's good practice to forecast the financing cash flow and see its impact on net cash flow, especially if the project capital structure involves a mix of debt and equity.

Not including sensitivity analysis:
Sensitivity analysis determines how different values of an independent variable affect a particular dependent variable under a given set of assumptions.
In essence, it reveals how various sources of uncertainty in a mathematical model contribute to the model's overall uncertainty.
To account for this, you'll first need to identify the variables that this is critical for.
It may be construction costs, rental rates, or cost of capital.
Then, you'll need to see how it impacts the model overall.
Keeping this in mind can help project managers to think clearly.

Using complex formulas:
Anything that can be achieved by a simple formula should be.
Don't default to complex formulas unless it's the last resort.
Complex formulas make it difficult to audit and also make it difficult to change things over time.

Not focusing on the things you can control:
Don't focus on what you can't control.
The study should only highlight what you're able to change and the obstacles you're able to navigate.
Final thoughts
A feasibility study is one of the most important steps that a developer can perform while undertaking a new project.
It provides a clear picture and encourages informed decision-making.
Just by doing a feasibility study, you drastically enhance your rate of success and save your entity resources, time, money, and effort.
So, what are you waiting for?
Get started on your real estate feasibility study today!
You'll never be sorry that you did it!
Additional Resources
If you are looking to buy affordable land
, you can check out our 
Listings
 page.
And before you buy land
, make sure you check out
Gokce Land Due Diligence Program
.
Don't forget to check out my latest
Gokce Knowledge Class
:
31 Lessons I Learned Selling My First 500 Properties Online
.
If you are looking to sell land
, visit our page on how to
Sell Your Land
.
Would you like to receive an email with our latest blog/properties every Thursday?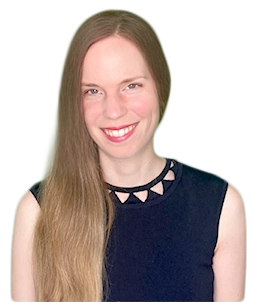 Disclaimer: we are not lawyers, accountants or financial advisors and the information in this article is for informational purposes only. This article is based on our own research and experience and we do our best to keep it accurate and up-to-date, but it may contain errors. Please be sure to consult a legal or financial professional before making any investment decisions.