In 1938, the Federal Crop Insurance program was established when the Federal Crop Insurance Act passed.
Its goal was to maintain the viability of farming and ensure the stability of the nation's food supply.
However, in the early years, participation among farmers was low, and there were still catastrophic losses.
The program was expanded in 1980 as Congress passed legislation that helped make it more affordable.
The ultimate goal of this expansion was to increase participation in the program to the point where existing government-funded disaster assistance programs could be abolished.
Finally, in 1994, the government was successful in boosting participation by meshing crop insurance and disaster assistance.
In this blog, we'll provide some more insight into what crop insurance is and how it is useful to agricultural producers across the country.
Let's get started.
1. What is crop insurance?
Crop insurance is purchased by agricultural producers to protect against the loss of crops due to natural disasters or the loss of revenue due to the decline of agricultural commodities.
Under federal programs, insurance is subsidized by the US government.
There are two types of crop insurance available to agricultural producers: crop-hail insurance and multiple peril crop insurance.
We'll go into depth about both in the next section.
2. What are the two types of crop insurance?

Crop-hail insurance is a type of insurance provided by the private sector.
It is not part of the Federal Crop Insurance Program (FCIP).
Agricultural producers can purchase it at any point in the growing season to protect themselves from hail, fire, lightning, wind, and other perils (i.e. vandalism or malicious theft).
Some policies also cover replanting costs.
Farmers use crop-hail insurance to insure themselves from crop losses that aren't covered under the federal program OR that fall below the federal coverage threshold.

Multiple peril crop insurance (MPCI) covers loss of crop yield as a result of all types of natural causes.
This includes excessive moisture or heat, deep freezes, and disease.
In order for this policy to be valid, the farmer must purchase this policy prior to planting.
MPCI is offered under the Federal Crop Insurance Program, which is a public-private partnership between the federal government and 15 private insurers who have been approved by the US Department of Agriculture Risk Management Agency (USDA RMA).
Premium rates for this type of insurance are determined by the RMA.
3. What is yield-based versus revenue-based insurance?
There are both yield-based and revenue-based insurance policies.
Each of these operates a little bit differently.
If you're interested in getting an insurance policy, it's important to understand the difference.
Yield-based crop insurance policies will pay out if the farmer suffers a yield loss relative to his/her historical or average yield.
Typically, catastrophe coverage will pay a farmer if he/she loses 50 percent of the normal yield.
When that happens, the farmer will often receive 55 percent of the estimated crop value.
While farmers won't have to pay a premium for catastrophe coverage, they may have to pay an administrative fee.
On the other hand, revenue-based policies are also available.
Many farmers prefer to go this route as it protects against not only a loss in production, but also lost revenue due to price changes.
Under a revenue-based policy, a farmer again selects a level of coverage, which is typically between 50 and 70 percent of the average yield.
However, in addition, the plan also sets a projected price for the harvest.
The amount covered is the difference between the projected revenue and the actual revenue.
Finally, some farmers may also seek coverage through the non-insured crop disaster assistance program (NAP).
This provides financial assistance to producers of non-insurable crops when low yields, loss of inventory, or prevented planting occur due to natural disasters.
This program is administered by the USDA.
4. What are examples of natural disasters?
MPCI will cover crop losses (and lower yields) caused by natural events like:

Destructive weather (hail, frost, damaging wind)

Disease

Drought

Fire

Flooding

Insect damage
5. What is a plan of insurance?
A plan of insurance is a specific type of insurance that is offered.
Often, a crop may be insured by only one plan at a time.
If multiple plans are available, then the producer must review the coverage details within each plan and decide which one fits his/her farming operation and risk management needs.
6. What is an insured?
An insured is the primary focus of the crop insurance program.
Both the Federal Crop Insurance program and insurance providers want to give agricultural producers the tools to manage risk.
An insured may be a farmer, a rancher, a beekeeper, or a grower.
The insured is the individual who takes out the insurance policy for the crop that he/she has ownership of or substantial benefit interest in.
The insured's responsibility must include:

reporting specific information to establish a contract and guarantee

paying all applicable premiums and fees

following appropriate farming practices

notifying the approved insurance company if a loss occurs
7. How does crop insurance work?
As noted above, crop insurance is purchased by agricultural producers and also subsidized by the federal government.
This means that the government does not provide insurance directly, but has entered into a partnership with private providers.
The agricultural producer will therefore apply for insurance from one of the private providers.
These crop insurance providers work on an equal opportunity basis with agricultural producers nationwide.
A list of providers and agents is available at the USDA Risk Management Agency's website.
8. How much does crop insurance cost?
For Multiple Peril Crop Insurance policies, the Federal Crop Insurance Corporation (FCIC) establishes premium rates and insurance terms and conditions for the products it develops.
It's government-subsidized, so both farmer-paid premiums and operating costs for private insurance companies are reduced!
This means that the price of insurance is consistent throughout the industry.
So, regardless of the crop insurance company or agency, the cost will be the same for the agricultural producer.
Knowing this, you may wonder how companies and agencies compete with one another?
Often, knowledge, customer service, and related insurance products are determining factors for why individuals choose one agency over the other.
It's up to the agent to build a business relationship with the insured.
9. What does a crop insurance agent do?
If you have crop insurance, you'll have an insurance agent.
An agent is involved in the sale and service of crop insurance.
Because programs include multiple plans of coverage for over 100 crops or commodities, program guidelines will change frequently, and it's important to have knowledgeable a point of contact.
An agent receives a commission (outlined in an annual contract), and in return, they provide product and premium information to the insured.
They also collect information from the insured throughout the year.
The agent is responsible for understanding a variety of crops and plans in their specific region.
Policies will vary by crop, state, and county.
10. Why do farmers buy crop insurance?
Crop insurance, like any other type of insurance, protects the insured (farmer, rancher, grower) against losses that may occur during the crop year.
Oftentimes these losses are unavoidable and entirely beyond the insured's control.
They may occur due to weather or disease, and insurance helps to cover the loss of yield or revenue exceeding a deductible amount.
The type of coverage that the farmer receives will vary by crop and county because each type of crop is different.
11. Where can I find more information?
Are you looking for information about how to calculate premiums, locate agents, or download files on demand?
The USDA makes all of that information readily available.
From insurance policies and program basics to tools and calculators, check out all the information you need here.
Final thoughts
Overall, crop insurance is a risk management tool that allows you to protect your livelihood with a safety net under cash income.
It's gone through a variety of changes throughout the last 100 years, and many are calling for additional reforms.
Those in favor of additional change have said that the system, while well-intentioned, "leaves out the majority of farmers and encourages the degradation of precious soil by rewarding monoculture crop production."
It also states that the crop insurance system keeps large-scale commodity farmers reliant on government payments rather than allowing them to build more resilient business models.
The system is complex, and while it works for some agricultural producers now, it can also continue to evolve.
Additional Resources
If you are looking to buy affordable land
, you can check out our 
Listings
 page.
And before you buy land
, make sure you check out
Gokce Land Due Diligence Program
.
Don't forget to check out my latest
Gokce Knowledge Class
:
31 Lessons I Learned Selling My First 500 Properties Online
.
If you are looking to sell land
, visit our page on how to
Sell Your Land
.
Would you like to receive an email with our latest blog/properties every Thursday?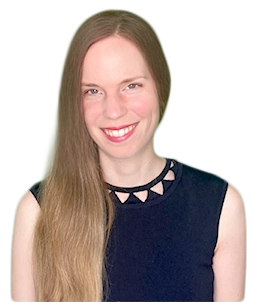 Disclaimer: we are not lawyers, accountants or financial advisors and the information in this article is for informational purposes only. This article is based on our own research and experience and we do our best to keep it accurate and up-to-date, but it may contain errors. Please be sure to consult a legal or financial professional before making any investment decisions.