In recent years, community land trusts have become a popular answer to the question of how to prevent displacement and provide affordable housing.
If you're wondering how this option can help impact your community, keep reading.
Here's everything you need to know about community land trusts.
1. What is a community land trust?
A community land trust (CLT) is defined as a nonprofit corporation that retains ownership of land on behalf of a place-based community while serving as the long-term steward for affordable housing, community gardens, civic building, commercial spaces, and other community assets on behalf of the community.
2. How does a community land trust work?
Here's how a community land trust works for affordable housing:

A family or individual will purchase a house that resides on land owned by the community land trust

Because the homeowner is only buying the house (not the land), the purchase price will be more affordable

The homeowners will simply lease the land from the community land trust in a long-term renewable lease (often lasting 99 years)

The homeowners will agree to sell the home at a restricted price to keep it permanently affordable (they may be able to realize appreciation from improvements they make while living in the house)
3. Who controls a community land trust?
A community land trust is controlled by — you guessed it — the community.
It's often run by a board that's staffed with members from the community.
This board will help to balance the interests of its residents with those of the broader community and public interest.
The goals of the community land trust are to promote wealth building, retention of public resources, and solutions for community needs.
4. How do community land trusts play a critical role in building community wealth?
One of the main goals of a community land trust is to build wealth…but how do they do this?

By providing low and moderate-income individuals with the opportunity to build equity through homeownership

By ensuring that individuals are not displaced due to land speculation or gentrification

By protecting owners from downturns as they're not overextended (foreclosure rates for land trusts have been as much as 90 percent less than conventional mortgages)

By composing a land trust board of a minimum of one-third of community residents, which allows for the possibility of direct, grassroots participation in decision-making as well as community control of local assets

By getting involved in a range of community-focused initiatives including homeownership education programs, commercial development projects, and community greening efforts
5. How many community land trusts are in the U.S.?
The United States has over 255 community land trusts.
6. What are some key facts and figures?
Community land trusts do important work, especially for first-time homebuyers.
Here are some statistics that help support this.

CLT residents who are first-time homebuyers: 79%

CLT residents with an income less than 50% of the area median: 82%

CLT residents who are non-white: 31%
Additionally, compared to community land trusts, conventional households are 10 times more likely to foreclose.
7. How do you start a community land trust?
If you're interested in starting a community land trust in your area, follow these steps:

Determine your "why"
Why do you feel compelled to start and support a community land trust?
Below are some of the most common reasons.
Identifying your "why" from the start can help you feel more motivated to keep going even when you face obstacles.
1. You want to develop a community and avoid gentrification and displacement of low-income residents
2. You want to create affordable housing
3. You want to retain the public's investment in affordable housing
4. You want to ensure occupancy, stewardship, and maintenance of affordable homes over time
5. You want to assemble land
6. You want to provide routes to housing for lower-and-moderate-income people beyond what the market offers
7. You want to secure housing for first-time homeowners (who often run into issues with defaults and foreclosures)

Find sponsorship
Community land trusts are generally sponsored by one of four sources.
1. Individuals and institutions: This will occur at the grassroots level, which is beneficial because these funding sources are more acceptable (and hopefully in line with) to the community served.
However, individuals and institutions within the community can face challenges because of lack of staffing, financial capacity, credibility, competition with existing organizations, and difficulty in selecting beneficiaries.
2. Governmental officials: These officials could be at the local, regional, or state level.
They have access to community development funds, staff support, regulatory assistance, and more which makes them useful partners during the process.
However, the disadvantages to working with government partners include community distrust of the government (at times) and a top-down approach that can be perceived as out of touch with community needs.
3. Other nonprofit organizations: You may decide to partner with other nonprofits within the same service area.
For example, community development organizations, social service organizations, or housing nonprofits.
They can adopt the community land trust as a program or establish an affiliate organization.
The advantages of working with nonprofits include increased productivity, credibility, and compatibility.
That said, disadvantages exist such as political baggage attributed to that nonprofit as well as divided loyalties or questions of control.
4. Local businesses and banks: A local business or bank can be an additional partner, especially if the businesses or banks in your area typically service lower-income individuals or others who struggle to secure affordable housing.
Advantages to working with these companies include early capacity building and sponsorship as well as the ability to leverage private dollars for public funds.
However, disadvantages can exist, such as too much control and power concentrated in the business as well as the potential abandonment of the community land trust model in favor of traditional business models.
In some cases, these organizations may want to target individuals on a higher income scale, which is not the goal of a CLT.

Identify beneficiaries
Early on in your process of starting a community land trust, you must decide who your target beneficiaries are.
Identifying your beneficiaries will allow you to determine all of the following information:
1. The type and tenure of housing
2. The amount of subsidy the CLT will need to provide to make housing affordable to the targeted beneficiary
3. The types of funds the CLT can access
4. The design of the resale formula
5. The marketing plan
6. The selection criteria
7. The organizing strategy
To determine your beneficiaries, assess your community and decide the following three points:
1. Where do you want to begin on the income scale?
2. Should future sales target individuals lower on the income scale (increasing affordability) or remain at the same level (to maintain affordability)?
3. Do other factors beyond income (family size, disability, age, geography residence, or work) get factored into a decision?
When you incorporate additional factors, it can become more challenging; however, it also means that you broaden your appeal and tailor the development to target the needs of specific groups in your area.
You also run the risk of losing out on public funding or perpetuating patterns of discrimination based on income or race.

Delineate your service area
As community land trusts are location-based organizations, they must define the geography where they will operate and serve.
So, they can operate at the scale of a neighborhood, city, metropolitan area, or state.
When deciding your service area, it's important to weigh the pros and cons of geography.
For example, operating over a large geographical area helps increase mobility for low-income people.
This establishes a "fair share" of affordable housing in the suburbs while also securing lower-cost land for development outside of the urban core.
There is a wider pool of applicants, which allows increased selectivity, more opportunities for collaboration and funding, and the possibility of a broader community.
However, having an extensive service area can have its disadvantages.
These include increased management and land acquisition costs, loss of accountability, competition from other local organizations, less community development and organization, absentee landlord perception, and contribution to sprawl.

Get organized
Key community players of land trusts include grassroots community advocates, nonprofits, government agencies, housing professionals, public officials, private lenders, and donors.
As you begin to organize your CLT, you'll need to partner with all these players to help you put the pieces together.
1. Community organizing: This type of organizing is done at the grassroots level in your neighborhood.
With community organizing, you are able to raise awareness and acceptance for your CLT within the community as well as begin recruitment, marketing, and fundraising.
Some drawbacks include the amount of time required and the danger of creating high expectations within the community before you can deliver.
2. Core group organizing: When organizing in this way, you approach influential institutions and individuals to gain their support for your community land trust.
This can help you to increase your funding base as well as boost credibility for your CLT.
However, it can also shift the decision-making process away from the community and towards the core group.
3. Resource organizing: During this phase of organizing, advocates secure resources (such as funding) from donors.
This can help with early staffing and cost expenditures.
Unfortunately, it can also result in the funding of a project before the CLT is fully formed, which forces development in a single direction and places you at risk of failing to deploy funds in the manner or timeframe promised.

Develop or improve available land
How should you develop your land in a community land trust project?
Here are some ideas:
1. CLT-initiated projects: In this project, the community land trust acts as the developer.
Challenges that can arise include the role of the CLT in the project, conflicts between different players, and capacity and resources.
2. Buyer-initiated acquisition: In this type of project, the community land trust will purchase the land and building from the seller, sell the building and execute a ground lease with the buyer.
The CLT does not develop the building itself.
In this scenario, the CLT will need to figure out how to finance acquisitions, which neighborhoods to target, the types of housing accepted, whether and how often to perform inspections and what kind of maintenance to perform.
3. Developer-initiated projects: In this project, the developer approaches the community land trust.
The developer will assume the risk during construction and then sell or grant the finished product to the CLT.
Challenges that can occur include securing development partners and funding for the final sales price.
4. Stewardship projects with partners doing all development: In this type of project, CLT makes parcels available to developer partners for the construction of housing.
This allows the CLT to take an active role in both land assembly and stewardship, but not development.
Challenges that can arise include finding funding to reimburse the developer for development fees as well as organizational capacity.
5. Municipality-initiated projects: In this type of project, the municipality provides land to the CLT for a specific purpose (usually to develop affordable housing).
Challenges that can occur include the cost of land, the appropriate allocation of risks, and any reversion clauses (which allow the land to return to the municipality under certain scenarios).
6. Municipality-mandated units (inclusionary zoning): In this type of project, the community land trust will monitor and enforce inclusionary requirements on behalf of the municipality.
Challenges include compensation for services and lack of enforcement power (as the CLT does not own the land or the units it must monitor).
7. Public housing authority: In this type of project, the public housing authority (PHA) will provide land to a community land trust to ensure continued affordability.
That said, the CLT may have issues in managing existing tenants and the provision of post-conveyance services to residents.

Secure funding
To create a community land trust, you need to secure funding to pay for various functions related to land acquisition, construction, and subsidies.
Here are some sources of project funding that you may consider:
1. Federal programs such as CDBG and HOME funds
2. Federal tax credits
3. Federal home loan bank
4. Private lending institutions
5. State housing finance agencies
6. Revolving loan funds
7. Housing trust funds
8. Tax increment financing
9. Private developer exactions
10. Pension funds
11. Private foundations
12. Private land donations
13. Development fees
14. Lease fees
Separately, you'll also find yourself in need of operational funding.
This funding can come from CDBG & HOME, private institutions and donors, grassroots fundraising, development fees, rental income, and lease fees.
Final Thoughts
A community land trust is an ideal way to prevent displacement within a community.
However, it can take about three years for a CLT to establish itself within a community.
Fortunately, once it's been established, it operates as a lasting, systemic solution for affordable housing.
Additional Resources
If you are looking to buy affordable land
, you can check out our 
Listings
 page.
And before you buy land
, make sure you check out
Gokce Land Due Diligence Program
.
Don't forget to check out my latest
Gokce Knowledge Class
:
31 Lessons I Learned Selling My First 500 Properties Online
.
If you are looking to sell land
, visit our page on how to
Sell Your Land
.
Would you like to receive an email with our latest blog/properties every Thursday?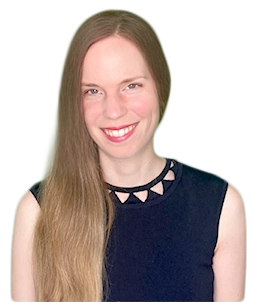 Disclaimer: we are not lawyers, accountants or financial advisors and the information in this article is for informational purposes only. This article is based on our own research and experience and we do our best to keep it accurate and up-to-date, but it may contain errors. Please be sure to consult a legal or financial professional before making any investment decisions.